Search Results - West Virginia
---
West Virginia has a population of approximately 1,816,856. As the least populous southeastern state, there are not a plethora of West Virginia commercial real estate listings. However, commercial realty can be found in the state, especially in the most populated cities. You will likely find the most investment property in Charleston, Huntington, Parkersburg, and Wheeling. Charleston is the largest city in the state with an estimated population of 53,421.
If you are looking for West Virginia commercial real estate listings, you will be pleased to hear that the state has an excellent highway system and 7 airports.
You might not think of West Virginia as a major business locale. However, Morgantown was recently rated by Forbes as one of the country's best cities for doing business. One of the major hubs of the West Virginia economy is coal. Industrial space in the state is also dedicated to producing oil and national gas.
Land - HARVEST Dr, ROMNEY, WV
$52,000
0.5 acres
Looking For A Safe, Upscale & Quiet Neighborhood To Build Your Dream Home?
Others - 546 Hinton By-Pass, Hinton, WV
$155,000
Retail,Commercial, Retail - Hinton, WV
Single Family - 7403 Brounland Road ,, Alum Creek, WV
$29,900
1,470 Sq. Ft.
Foreclosure! One Family House: $29,900 Great Price - Lots of Extra Amenities
Single Family - 5147 Dover Drive, Charleston, WV
$9,900
900 Sq. Ft. on 0.11 acres
Two Homes on Property as a Package Deal $9,900 Fix a Bit, Profit a Lot!
---
Single Family - County Delta Rt 100 Bridge Branch Rd, McGraws, WV
$7,500
1,200 Sq. Ft. on 0.37 acres
Single-Family Home $7,500 a Lot of Property for the Money!
Land - BROOKE TROUT Dr, WARDENSVILLE, WV
$30,000
2.07 acres
Nice wooded lot consisting of 2+acres. Property would be perfect for full or part home.
Others - 63 Wheatland Street, Martinsburg, WV
$199,500
Located in the heart of the commercial area outside of downtown Martinsburg, just moments away from
---
Land - NORTH RIVER Rd, AUGUSTA, WV
$75,000
51.02 acres
Hunters looking for land to hunt HERE IT IS wooded and some open for those long shots on 51+ ac.
Retail - 1415 Chestnut Street, Kenova, WV
$135,000
Right across the street from Save-A-Lot and two doors down from Griffith &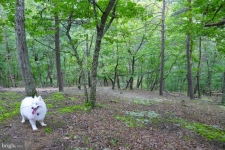 Land - 115 TROUGH VIEW Rd, MOOREFIELD, WV
$59,900
25.45 acres
25-ac! Best bargain.
Land - COUGAR HOLLOW Rd, ROMNEY, WV
$84,900
20.26 acres
There are many 20+ acre lots out there but this could be the ONE!
Others - 101 ROCK CLIFF DRIVE, MARTINSBURG, WV
$224,900
0.44 acres
Commercial - MARTINSBURG, WV
Others - 3621 COAL HERITAGE HWY, BLUEFIELD, WV
$729,000
5,330 Sq. Ft. on 1.31 acres
Commercial - BLUEFIELD, WV
Others - 418 FAIRFAX BOULEVARD, RANSON, WV
$1,400,000
3.04 acres
Commercial - RANSON, WV
Others - 1504 JEFFERSON, BLUEFIELD, WV
$90,000
4,600 Sq. Ft.
Commercial - BLUEFIELD, WV
Others - 0 FUNDERBURG DRIVE, HEDGESVILLE, WV
$350,000
5.79 acres
Commercial - HEDGESVILLE, WV
Others - 1161 BLUE SULPHUR SPRINGS ROAD, ALDERSON, WV
$305,000
Apartment,Commercial, Apartment - ALDERSON, WV
Others - 288 MAIN STREET, HINTON, WV
$57,500
Retail,Commercial, Retail - HINTON, WV
Others - 1754 ROCK CLIFF DRIVE, MARTINSBURG, WV
$474,999
0.82 acres
Commercial - MARTINSBURG, WV
Others - 4703 Staunton Prkersburg Turnpike, Durbin, WV
$349,900
Retail,Commercial, Retail - Durbin, WV
---