Search Results - West Virginia
---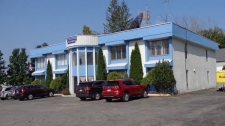 Office - 1489 Locust Avenue, Fairmont, WV
$0.90 SqFt/Month
1,100 SqFt
Professional office space
Others - 950 Parkway Drive, Morgantown, WV
$4,500 Month
3,900 SqFt
Commercial building outside of city limits, yet close to everything! 3900 sq. ft.
Others - 7684 WILLIAMSPORT PIKE 3, FALLING WATERS, WV
Commercial Lease - FALLING WATERS, WV
West Virginia has a population of approximately 1,816,856. As the least populous southeastern state, there are not a plethora of West Virginia commercial real estate listings. However, commercial realty can be found in the state, especially in the most populated cities. You will likely find the most investment property in Charleston, Huntington, Parkersburg, and Wheeling. Charleston is the largest city in the state with an estimated population of 53,421.
If you are looking for West Virginia commercial real estate listings, you will be pleased to hear that the state has an excellent highway system and 7 airports.
You might not think of West Virginia as a major business locale. However, Morgantown was recently rated by Forbes as one of the country's best cities for doing business. One of the major hubs of the West Virginia economy is coal. Industrial space in the state is also dedicated to producing oil and national gas.
---