Search Results - West Virginia
---
Office - 1802 Harper Road, Beckley, WV
Very Professional 2nd floor open space in medical building with elevator to private suite
Office - 1802 Harper Road, Beckley, WV
3rd floor suite unfinished with elevator. Seller will do basic renovations to suit needs.
Others - 423 Ragland Road, Beckley, WV
$1.04/SqFt/Month
2,016 SqFt
Good location on Ragland Road. This property has 196 ft. road frontage.
Office - 410 West Main Street, Sophia, WV
$0.81/SqFt/Month
4,300 SqFt
Great location. Excellent for multiple uses:
---
Office - 115 1/2 South Kanawha Street, Beckley, WV
$0.46/SqFt/Month
4,974 SqFt
Uptown Beckley office space! Two story building with full basement.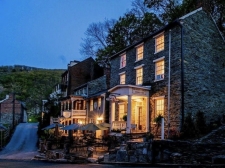 Business - 179 High Street, Harpers Ferry, WV
$2500-3500/SqFt/Year
Restaurant For Lease in Historic Harper's Ferry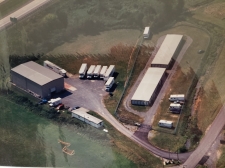 Industrial - 622 Barnetts Run Road, Bridgeport, WV
Interstate Adjacent Warehouse and Acreage
---
Others - 256 Ragland Road, Beckley, WV
$4500/SqFt/Month
1 SqFt
Very nice space located on Ragland Road and the back exit of Walmart.
Others - 313 Neville Street, Beckley, WV
One month deposit, First month rent upon signing contract.
Others - 7684 WILLIAMSPORT PIKE 3, FALLING WATERS, WV
Commercial Lease - FALLING WATERS, WV
West Virginia has a population of approximately 1,816,856. As the least populous southeastern state, there are not a plethora of West Virginia commercial real estate listings. However, commercial realty can be found in the state, especially in the most populated cities. You will likely find the most investment property in Charleston, Huntington, Parkersburg, and Wheeling. Charleston is the largest city in the state with an estimated population of 53,421.
If you are looking for West Virginia commercial real estate listings, you will be pleased to hear that the state has an excellent highway system and 7 airports.
You might not think of West Virginia as a major business locale. However, Morgantown was recently rated by Forbes as one of the country's best cities for doing business. One of the major hubs of the West Virginia economy is coal. Industrial space in the state is also dedicated to producing oil and national gas.
---