Search Results - West Virginia
---
West Virginia has a population of approximately 1,816,856. As the least populous southeastern state, there are not a plethora of West Virginia commercial real estate listings. However, commercial realty can be found in the state, especially in the most populated cities. You will likely find the most investment property in Charleston, Huntington, Parkersburg, and Wheeling. Charleston is the largest city in the state with an estimated population of 53,421.
If you are looking for West Virginia commercial real estate listings, you will be pleased to hear that the state has an excellent highway system and 7 airports.
You might not think of West Virginia as a major business locale. However, Morgantown was recently rated by Forbes as one of the country's best cities for doing business. One of the major hubs of the West Virginia economy is coal. Industrial space in the state is also dedicated to producing oil and national gas.
Others - 154 Stanaford Road, Beckley, WV
$0.63/SqFt/Month
2,400 SqFt
Open building with lots of potential for your business.
Office - 1 White Oak Trace, Beckley, WV
$0.83/SqFt/Month
3,616 SqFt
Are you looking for a stand alone office building in the "Town" limits of Beckley? Look no further!
Retail - 204 Beckley Plaza, Beckley, WV
$3000/SqFt/Month
1 SqFt
High traffic retail frontage in established Beckley Plaza Mall Shopping Center.
Retail - 206 Beckley Plaza, Beckley, WV
$4000/SqFt/Month
1 SqFt
Location! Over 11,000 sq ft of retail or open office space in a corner unit of shopping center.
---
Land - 4677 Robert C Byrd Dr, Beckley, WV
$1300/SqFt/Month
1 SqFt
Approximately 1/2 vacant commercial land ready for your new business.
Others - 17 Currituck Ct, Bunker Hill, WV
For rent, well maintained (like brand new)
Others - 307 Plaza Drive, Beckley, WV
$0.45/SqFt/Month
11,000 SqFt
Next door to Dollar General in Plaza Mall. Large open space. 12' door and 1500 sq ft storage.
---
Industrial - 268 George Street, Beckley, WV
$0.46/SqFt/Month
14,207 SqFt
6500 commission. Owner requires 3 yr lease. Previous Antique Mall location.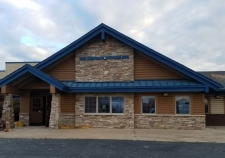 Retail - 925 Foxcroft Ave., Martinsburg, WV
$35/SqFt/Year
1,800-5,000 SqFt
Foxcroft Commons
Multi-family - 156 June Way, Berkeley Springs, WV
1,500 SqFt
Bright and welcoming, This well kept home and property is set up for easy living.
Office - 921 West Neville Street, Beckley, WV
$1.21/SqFt/Month
2,400 SqFt
Excellent office location! Great visibility in a general business district.
Office - 3094 Charles Town Road, Martinsburg, WV
30,000 SqFt
Martinsburg Office Space for Lease - 1 space available from 30,000 SF to 30,000 SF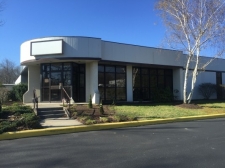 Industrial Park - 357 Industrial Park, Beaver, WV
$8.5/SqFt/Year
10,000-24,800 SqFt
Prime real estate located in Beaver, WV. Access to I-64, I-77 and State Rt 19 less than a mile away.
Office - 124 Industrial Park Road, Beaver, WV
$6/SqFt/Month
Lease the office space you need out of 10 offices located in the WV Public Broadcasting building.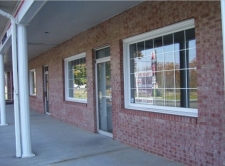 Multi-Use - 9 Tuscawilla Drive, Charles Town, WV
$900/SqFt/Month
1,200 SqFt
Tuscawilla Village Shops - Strip Mall
Land - 1209 Ritter Drive, Daniels, WV
$10000/SqFt/Month
1 SqFt
Sewer Co. says any high volume use they would bring sewer. Lease is land only.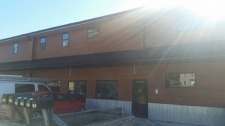 Business - 6218 Gary Drive, Huntington, WV
$1000-4900/SqFt/Month
1,200-4,900 SqFt
4,900 sq ft Office/Store Front/ Warehouse/ Garage Space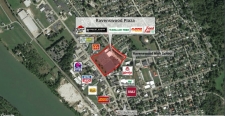 Retail - 423-507 Washington Street, Ravenswood, WV
$9-12/SqFt/Year
2,000-9,438 SqFt
Ravenswood Retail Space for Lease - 5 spaces available from 2,000 SF to 9,438 SF
Retail - 1621 Pennnsylvania Ave, Weirton, WV
$350-550/SqFt/Year
800 SqFt
Commercial store front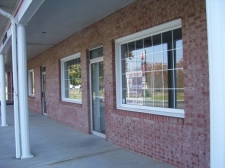 Retail - 15 Tuscawilla Dr, Charles Town, WV
$1000/SqFt/Year
1,200 SqFt
Retail Space for lease 1200 sq ft. Plumbing is ready for a hair salon.
---