Search Results - West Virginia
---
West Virginia has a population of approximately 1,816,856. As the least populous southeastern state, there are not a plethora of West Virginia commercial real estate listings. However, commercial realty can be found in the state, especially in the most populated cities. You will likely find the most investment property in Charleston, Huntington, Parkersburg, and Wheeling. Charleston is the largest city in the state with an estimated population of 53,421.
If you are looking for West Virginia commercial real estate listings, you will be pleased to hear that the state has an excellent highway system and 7 airports.
You might not think of West Virginia as a major business locale. However, Morgantown was recently rated by Forbes as one of the country's best cities for doing business. One of the major hubs of the West Virginia economy is coal. Industrial space in the state is also dedicated to producing oil and national gas.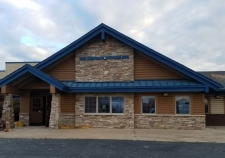 Retail - 925 Foxcroft Ave., Martinsburg, WV
$35/SqFt/Year
1,800-5,000 SqFt
Foxcroft Commons
Office - 3094 Charles Town Road, Martinsburg, WV
30,000 SqFt
Martinsburg Office Space for Lease - 1 space available from 30,000 SF to 30,000 SF
Retail - 423-507 Washington Street, Ravenswood, WV
$9-12/SqFt/Year
2,000-9,438 SqFt
Ravenswood Retail Space for Lease - 5 spaces available from 2,000 SF to 9,438 SF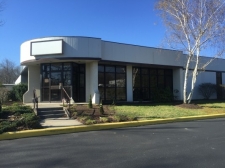 Industrial Park - 357 Industrial Park, Beaver, WV
$8.5/SqFt/Year
10,000-24,800 SqFt
Prime real estate located in Beaver, WV. Access to I-64, I-77 and State Rt 19 less than a mile away.
---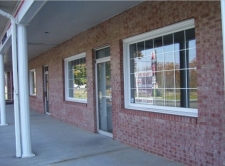 Multi-Use - 9 Tuscawilla Drive, Charles Town, WV
$900/SqFt/Month
1,200 SqFt
Tuscawilla Village Shops - Strip Mall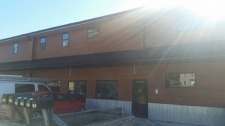 Business - 6218 Gary Drive, Huntington, WV
$1000-4900/SqFt/Month
1,200-4,900 SqFt
4,900 sq ft Office/Store Front/ Warehouse/ Garage Space
Retail - 1621 Pennnsylvania Ave, Weirton, WV
$350-550/SqFt/Year
800 SqFt
Commercial store front
---
Retail - 1707 Pennsylvania Ave, weirton, WV
$650-875/SqFt/Year
3,200 SqFt
Commercial space for rent along Pennsylvania Ave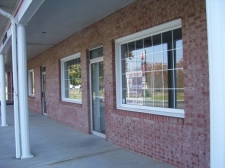 Retail - 15 Tuscawilla Dr, Charles Town, WV
$1000/SqFt/Year
1,200 SqFt
Retail Space for lease 1200 sq ft. Plumbing is ready for a hair salon.
Office - 444 W Main St Suite 4, Clarksburg , WV
1,000 SqFt
Downtown Clarksburg - Main Street property for lease
Office - 5130 MacCorkle, Charleston, WV
$1500/SqFt/Month
1,400-0 SqFt
Kananwha CIty
---