Search Results - Wisconsin
---
Although Wisconsin is often thought of as consisting of mostly farmland, there are many Wisconsin commercial real estate listings in the cities. Many of the commercial realty can be found in Milwaukee. According to the 2010 Census, Wisconsin has 5,686,986 residents. About 1/3 of the entire state's population is in the Greater Milwaukee area. Other cities in Wisconsin with ample investment property and commercial real estate listings include Madison, Green Bay, Kenosha, Racine and Appleton.
The gross state product in 2010 was $248.3 billion. The state's economy is based largely on manufacturing, healthcare and agriculture. Wisconsin is well known for its cheese production and industrial space and rural commercial land are both dedicated to its production.
Other important crops include corn, cranberries and ginseng. Some of the largest food brands have their office space and industrial space in Wisconsin, including Oscar Meyer, Tombstone and Kraft.
Land - 3270 N Kinney Coulee Road, Onalaska, WI
$650,000
Vacant Commercial Land
Office - 1580 Heritage Blvd, West Salem, WI
11,332 Sq. Ft. on 1 acres
Premier Office Building
Retail - W6820 County Road OT, Holmen, WI
$324,900
1,800 Sq. Ft.
Holmen is Growing!! So Can You!
Industrial - N4477 State Road 162, Bangor, WI
$1,995,000
17,000 Sq. Ft.
Wehr's Auto and Trucking
---
Others - 1415 West Wisconsin Street, Sparta, WI
$995,000
20,000 Sq. Ft. on 3 acres
Colonial Bowling and Banquet Center
Multi-Use - 1721 Miller Street, La Crosse, WI
$775,000
11,200 Sq. Ft.
Beautiful Commercial Building with Multiple Leases
Multi-Use - 1621 North Superior Avenue, Tomah, WI
$849,000
28,000 Sq. Ft. on 1 acres
Large Commercial Warehouse/Retail
---
Multi-Use - 724 Moore Street, LaCrosse, WI
$169,900
1,500 Sq. Ft.
Build Your Commercial Business on the new Rose Street Reconstruciton
Industrial - N4477 State Road 162, Bangor, WI
$1,995,000
17,000 Sq. Ft.
Wehr's Auto and Trucking
Retail - 2127 George Street, La Crosse, WI
$399,000
7,000 Sq. Ft.
Business Site on 3 City Parcels
Office - 493 US Hwy 2, Spread Eagle, WI
$199,000
1,888 Sq. Ft.
Nice building with high traffic & great visibility!
Retail - 230 Knowles Avenue, New Richmond, WI
$1,195,000
13,000 Sq. Ft. on 0.34 acres
Retail Building for Sale in New Richmond - 13,000 SF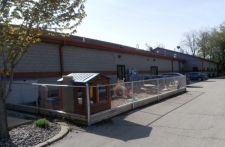 Shopping Center - 6200 Nesbitt Rd, Fitchburg, WI
$2,500,000
12,213 Sq. Ft. on 1.59 acres
Retail Building for Sale in Fitchburg - 12,213 SF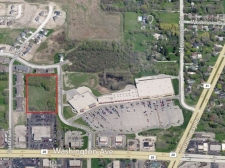 Land - Village Center Drive, Racine, WI
$350,000
4.5 acres
Land for Sale in Racine - 4.5 acres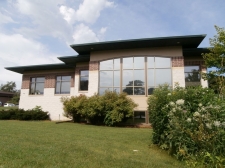 Office - 450 S Yellowstone Dr, Madison, WI
$1,124,900
7,874 Sq. Ft. on 0.59 acres
Office Building for Sale in Madison - 7,874 SF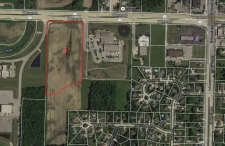 Land - 441 W Ryan Rd, Oak Creek, WI
$899,000
10.84 acres
Land for Sale in Oak Creek - 10.84 acres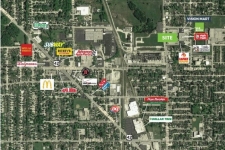 Retail - 2821-2927 N 15th Street, Sheboygan, WI
$7,000,000
73,611 Sq. Ft. on 7.23 acres
Retail Building for Sale in Sheboygan - 73,611 SF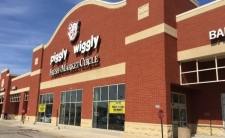 Shopping Center - 709 E Capitol Drive, Milwaukee, WI
$6,500,000
84,748 Sq. Ft. on 7.02 acres
Retail Building for Sale in Milwaukee - 84,748 SF
Others - W12266 King Lane, Stockholm , WI
$1,500,000
80 acres
Special Purpose Building for Sale in Stockholm - 0 SF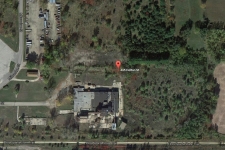 Industrial - 445 Holtan Street, Sparta, WI
$299,000
10,000 Sq. Ft. on 15.98 acres
Industrial Building for Sale in Sparta - 10,000 SF
---