Search Results - Wisconsin
---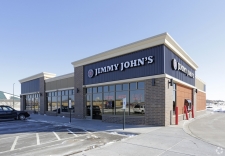 Retail - 1716 Dorset Ln, New Richmond, WI
$16/SqFt/Year
1,100 SqFt
Retail - Office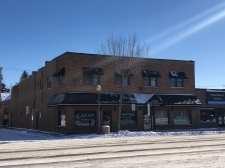 Office - 228 Keller Avenue, Amery, WI
$425-1000/SqFt/Year
425-1,000 SqFt
Office/Retail Space Available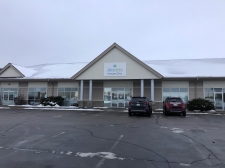 Office - 1400 North Acres Road, Prescott, WI
$16/SqFt/Year
3,675-5,775 SqFt
Professional Medical Office Space
Industrial - 2101 Progress Way, Kaukauna, WI
$7.5/SqFt/Year
35,400 SqFt
Grand Showroom / Flex Space Available for Lease.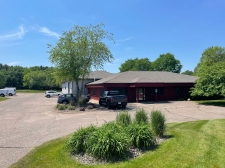 Business Park - 1438 7th Street, Houlton, WI
$9.08/SqFt/Year
5,350 SqFt
Professional Office & Warehouse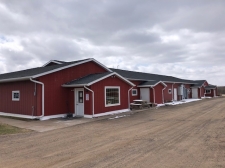 Industrial - 373 280th Street, Osceola, WI
$12/SqFt/Year
4,800-34,000 SqFt
Industrial Space For Lease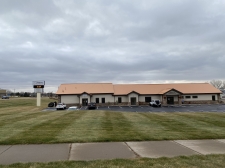 Office - 1380 North Acres Road, Prescott, WI
$13/SqFt/Year
1,480-3,648 SqFt
Prime Office-Professional Service- Near Retail Space For Lease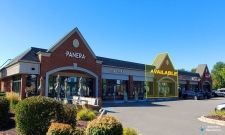 Retail - 6935 75th St, Kenosha, WI
1,500-3,750 SqFt
3,750 SF Prime Divisible High Exposure Retail / Office / Medical Space Opportunities | Outstanding D
Office - 340 Midland Rd, Janesville, WI
13,357 SqFt
Professional office suite available for lease in the Midlands Office Park in Janesville, WI.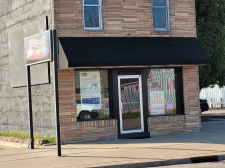 Retail - 242 Main Street, Somerset, WI
$13.8-15.46/SqFt/Year
565-970 SqFt
Retail/Office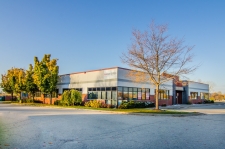 Office - 517 N Westhill Blvd., Appleton, WI
0-13,900 SqFt
This property has a giant parking lot!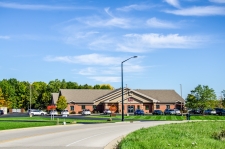 Office - 1674 Eisenhower Rd., De Pere, WI
100-500 SqFt
Need office space but not an entire suite or building?
Industrial - 2230 Bohm Dr, Little Chute, WI
$7.25/SqFt/Month
10,000 SqFt
Flex / Industrial Space with Interstate 41 frontage / visibility. Office: 35x40 =1,400 SF +/-
Retail - 701-727 S Janesville St, Milton, WI
$0.02/SqFt/Month
42,691 SqFt
Retail/office suite available for lease in Milton, WI.
Retail - 2240 Prairie Ave, Beloit, WI
$12/SqFt/Year
28,522 SqFt
Retail space available for lease at Northgate Plaza in Beloit, WI.
Others - 130 E Main St, Stoughton, WI
Retail,Office,Service - Stoughton, WI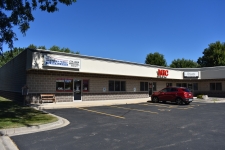 Office - 4407 Milton Ave, Janesville, WI
$10/SqFt/Year
9,650 SqFt
Office or retail space for lease in Janesville, WI.
Industrial - 4375 Milton Ave, Janesville, WI
$0.78/SqFt/Month
4,745 SqFt
Freestanding 4,745 retail/industrial building for lease in Janesville, WI.
Office - 6040 39th Ave, Kenosha, WI
$3000/SqFt/Month
3,000 SqFt
Professional office space ready for immediate occupancy.
Office - 1512 S Commercial St, Neenah, WI
$14/SqFt/Year
5,000 SqFt
Nicely finished office space with conference room, private offices, cubicles, kitchen and mail room.
Although Wisconsin is often thought of as consisting of mostly farmland, there are many Wisconsin commercial real estate listings in the cities. Many of the commercial realty can be found in Milwaukee. According to the 2010 Census, Wisconsin has 5,686,986 residents. About 1/3 of the entire state's population is in the Greater Milwaukee area. Other cities in Wisconsin with ample investment property and commercial real estate listings include Madison, Green Bay, Kenosha, Racine and Appleton.
The gross state product in 2010 was $248.3 billion. The state's economy is based largely on manufacturing, healthcare and agriculture. Wisconsin is well known for its cheese production and industrial space and rural commercial land are both dedicated to its production.
Other important crops include corn, cranberries and ginseng. Some of the largest food brands have their office space and industrial space in Wisconsin, including Oscar Meyer, Tombstone and Kraft.
---