Search Results - Wisconsin
---
Although Wisconsin is often thought of as consisting of mostly farmland, there are many Wisconsin commercial real estate listings in the cities. Many of the commercial realty can be found in Milwaukee. According to the 2010 Census, Wisconsin has 5,686,986 residents. About 1/3 of the entire state's population is in the Greater Milwaukee area. Other cities in Wisconsin with ample investment property and commercial real estate listings include Madison, Green Bay, Kenosha, Racine and Appleton.
The gross state product in 2010 was $248.3 billion. The state's economy is based largely on manufacturing, healthcare and agriculture. Wisconsin is well known for its cheese production and industrial space and rural commercial land are both dedicated to its production.
Other important crops include corn, cranberries and ginseng. Some of the largest food brands have their office space and industrial space in Wisconsin, including Oscar Meyer, Tombstone and Kraft.
Office - 101 E Milwaukee St, Janesville, WI
$12/SqFt/Year
43,000 SqFt
Office space for lease at Prospect 101 in Janesville, WI, located in the heart of Janesville's downt
Retail - 1260 Milton Ave, Janesville, WI
$10/SqFt/Year
19,923 SqFt
Suites available in office and retail building at the controlled intersection of Milton Ave and Mt Z
Retail - 2600 Branigan Rd, Beloit, WI
$24/SqFt/Year
7,848 SqFt
2,483 SF retail space for lease at the Starbucks Center in Beloit, WI, just a half-mile away from th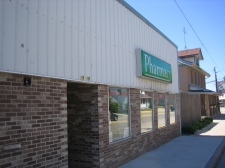 Retail - 1910 Main St., Cross Plains, WI
1800 S.F. of retail space on Main St. High Visibility
---
Retail - 430 E Grand Ave, Beloit, WI
$8/SqFt/Year
47,561 SqFt
First-floor retail or office space available for lease in the Phoenix Building in downtown Beloit, W
Industrial - 1519 S Washington St, Janesville, WI
$0.26/SqFt/Month
11,520 SqFt
Industrial property for lease at 1519 S Washington St on Janesville's south side.
Retail - 1905 Center Ave, Janesville, WI
$6/SqFt/Year
17,400 SqFt
Retail or office space for rent at 1905 Center Ave in Janesville, WI.
---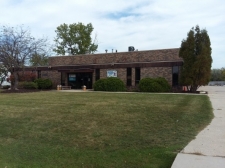 Multi-Use - 2400 South Commerce Drive, New Berlin, WI
$12/SqFt/Month
1,100-8,000 SqFt
Multi unit or single use building
Office - 18 S Jackson St, Janesville, WI
$0.33/SqFt/Month
2,444 SqFt
First floor office or retail space available for lease in the Jackson Square condos in downtown Jane
Office - 207 N Academy St, Janesville, WI
$8/SqFt/Year
23,760 SqFt
The Gray Goose is a newly-renovated former tobacco warehouse in downtown Janesville.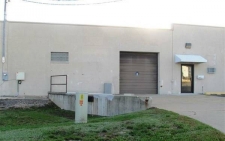 Retail - 507 Hitchcock St, Baraboo, WI
$6/SqFt/Year
1,000 SqFt
For lease: 1000 SqFt of commercial warehouse space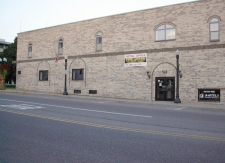 Office - 414 Broadway St (lower level), Baraboo, WI
$5/SqFt/Year
2,150 SqFt
For lease: 2150 SqFt GREAT LOCATION (across from courthouse)
Retail - 5918-20 Sheridan Rd, Kenosha, WI
$0.83/SqFt/Month
2,400 SqFt
Retail rental at high traffic intersection of Sheridan Road & 60th Street. Over 2,400 sq. ft.
Retail - 104 W Northridge St, Marshfield, WI
$10/SqFt/Month
5,500 SqFt
Prime Office Location Ready For You!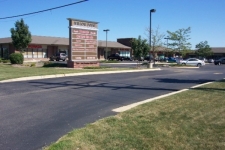 Shopping Center - 8501 75th St., Kenosha, WI
1,445-7,000 SqFt
Located on STH 50 (75th St.) Medical, office and retail space available.
Office - 2863 & 2867 Liberty Ln, Janesville, WI
$7.5/SqFt/Year
5,600 SqFt
3,600 SF office suite available for lease in Janesville, WI, just off Humes Rd and Milton Ave.
Industrial - 641 Shell Creek Rd, Minong, WI
$0.83/SqFt/Month
3,600 SqFt
3600 sg ft part of building with easy access off Hwy 53.
Office - 20-24 S Jackson St, Janesville, WI
$10/SqFt/Year
9,256 SqFt
One of the first significant redevelopment projects in Janesville'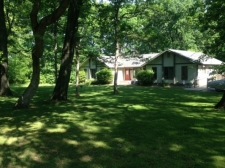 Office - 401 Host Drive, Lake Geneva, WI
$15.61-16/SqFt/Year
2,500-4,000 SqFt
Beautiful secluded wooded setting in the South East Business Park of Lake Geneva just off South Well
Retail - 2600 E Milwaukee St, Janesville, WI
$8/SqFt/Year
14,832 SqFt
Retail or office suites available for lease in Plaza 2600, located at 2600 E Milwaukee St on Janesvi
---