Search Results - Wisconsin
---
Although Wisconsin is often thought of as consisting of mostly farmland, there are many Wisconsin commercial real estate listings in the cities. Many of the commercial realty can be found in Milwaukee. According to the 2010 Census, Wisconsin has 5,686,986 residents. About 1/3 of the entire state's population is in the Greater Milwaukee area. Other cities in Wisconsin with ample investment property and commercial real estate listings include Madison, Green Bay, Kenosha, Racine and Appleton.
The gross state product in 2010 was $248.3 billion. The state's economy is based largely on manufacturing, healthcare and agriculture. Wisconsin is well known for its cheese production and industrial space and rural commercial land are both dedicated to its production.
Other important crops include corn, cranberries and ginseng. Some of the largest food brands have their office space and industrial space in Wisconsin, including Oscar Meyer, Tombstone and Kraft.
Retail - 1009 Riders Club Rd, Onalaska, WI
$7/SqFt/Month
6,000 SqFt
High Visibility. Flexible Space. Great place to grow your business!
Retail - 330 Pearl Street, La Crosse, WI
$12-15/SqFt/Month
0-4,602 SqFt
Historic Downtown La Crosse
Industrial - 2946 Airport Road, La Crosse, WI
$5000/SqFt/Month
7,500 SqFt
7500 SF available for various useage
Office - 1580 Heritage Blvd, West Salem, WI
$20-25/SqFt/Year
3,928-0 SqFt
Premier Office Build for lease or sale
---
Health Care - 902-914 Garland St, West Salem, WI
$10-12/SqFt/Year
20,000-137,500 SqFt
Beautiful Facility for Lease June 2017. Healthcare Facility with over 137,500 for lease at $10 PSF.
Retail - 320Pearl Street, La Crosse, WI
$12/SqFt/Year
6,300-12,600 SqFt
Historic Building with a Modern Feel!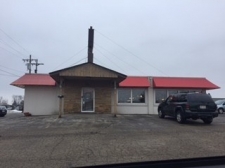 Business - 8607 Durand Ave, Sturtevant, WI
$208.33-250/SqFt/Year
3,550 SqFt
Restuarant & Lounge for Lease
---
Office - 902 Garland Street E, West Salem, WI
$0.01/SqFt/Year
1-137,500 SqFt
Former Healthcare Facility located on 15.63 acres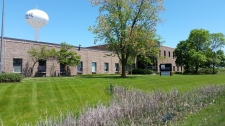 Office - 13000 W Silver Spring Dr, Butler, WI
$6-12/SqFt/Year
15,000-40,000 SqFt
Butler Office Space for Lease - 2 spaces available from 15,000 SF to 40,000 SF
Office - 1801 East Washington Avenue, Madison, WI
$18-22/SqFt/Year
1,283-13,815 SqFt
Madison Office Space for Lease - 2 spaces available from 1,283 SF to 13,815 SF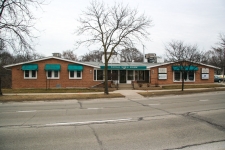 Health Care - 6080 S. 108th Street, Hales Corners, WI
$14/SqFt/Year
1,600-5,624 SqFt
Hales Corners Office Space for Lease - 1 space available from 1,600 SF to 5,624 SF
Retail - 310 Seippel Blvd, Beaver Dam, WI
$8/SqFt/Year
1,200-5,550 SqFt
Beaver Dam Retail Space for Lease - 3 spaces available from 1,200 SF to 5,550 SF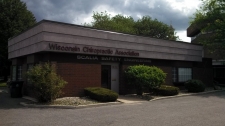 Health Care - 521 E Washington Ave, Madison, WI
$20/SqFt/Year
1,200 SqFt
Madison Office Space for Lease - 1 space available from 1,200 SF to 1,200 SF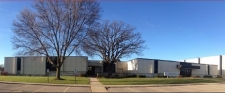 Industrial - 150 Communications Dr, Sun Prairie, WI
$7/SqFt/Year
25,200 SqFt
Sun Prairie Industrial Space for Lease - 1 space available from 25,200 SF to 25,200 SF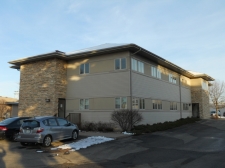 Office - 2809 Fish Hatchery Rd, Madison, WI
$14.2/SqFt/Year
3,127 SqFt
Madison Office Space for Lease - 1 space available from 3,127 SF to 3,127 SF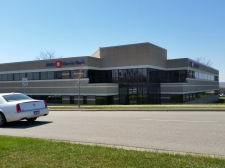 Office - 4726 East Towne Blvd, Madison, WI
$12/SqFt/Year
718-10,202 SqFt
Madison Office Space for Lease - 4 spaces available from 718 SF to 10,202 SF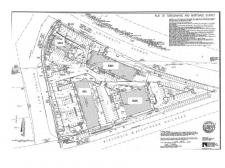 Office - 5001 University Ave, Madison, WI
$18/SqFt/Year
3,750 SqFt
Madison Office Space for Lease - 1 space available from 3,750 SF to 3,750 SF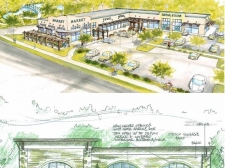 Retail - 6310 Century Ave, Middleton, WI
$23/SqFt/Year
12,000-18,504 SqFt
Middleton Retail Space for Lease - 2 spaces available from 12,000 SF to 18,504 SF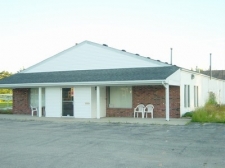 Office - 5371 Farmco Dr, Madison, WI
$4.5/SqFt/Year
5,060 SqFt
Madison Office Space for Lease - 1 space available from 5,060 SF to 5,060 SF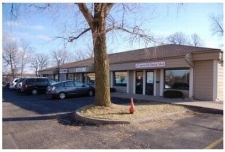 Shopping Center - 6033-6121 Odana Rd, Madison, WI
$12/SqFt/Year
1,200-3,600 SqFt
Madison Retail Space for Lease - 5 spaces available from 1,200 SF to 3,600 SF
---