---
Office - 203-217 APACHE Drive, Enterprise, AL
$199,000
12,050 Sq. Ft.
Attention Investors!!! You must see this mini-warehouse complex!!!
Others - 113 Railroad Street SW, Hartselle, AL
$199,900
4,500 Sq. Ft.
Endless Opportunity!!! 4,500 sq/ft Building in Beautiful Downtown Hartselle!!!
Industrial - 1148 US Hwy 231, Ozark, AL
$645,000
2,600 Sq. Ft. on 0.76 acres
Closed Pizza Hut on Hwy 231 in Ozark equipment and fixtures included
Others - Co. Rd. 176, Abbeville, AL
$125,286
57 acres

Land - 0 Lloyds Lane, Mobile, AL
$80,000
5 acres
Multi-family, 5-acre parcel, zoned R-3 in very nice setting for this zoning requirement.
Industrial - Ross Clark, Dothan, AL
$39,900
31 acres
The price is $39,900 per acre. 5.
Industrial - 28997 Upper Elkton Road, Elkmont, AL
$149,000
2,400 Sq. Ft. on 1.97 acres
Approximately 1.97 acre lot with high interstate visibility with easy access to I-65.
Office - 101 Lottie Lane Unit 1, Fairhope, AL
$239,000
1,167 Sq. Ft.
Ground level professional office condominium overlooking Fairhope Ave.
Others - 3314 Charity Lane D & F, Toney, AL
$338,500
This property offers 2210 sq ft pet training, grooming and retail store with attached 2338 sq ft pet
Land - 3111 Ivy Avenue, Huntsville, AL
$70,000
0.4 acres
Commercial Lot. HUB Zone.
Industrial - 1920 Ross Clark Circle, Dothan, AL
$349,000
0.72 acres
High traffic lot ready for development.
Land - 1926 Hwy 31 NW, Hartselle, AL
$300,000
1.7 acres
Come put your next business here!! A great 1.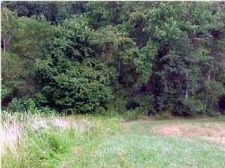 Land - 1146 N CO RD 39, #1, Chelsea, AL
$950,000
11 Sq. Ft.
Unzoned. Heart of Chelsea AL Parallels US Hwy280
Land - 0 County Road 63 - 16.99 acres, Ranburne, AL
$57,750
16 acres
16.99 acres with good building sites located within Ranburne School District.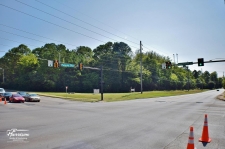 Multi-family - Pulaski Pike & Sparkman Drive, Huntsville, AL
$950,000
3.8 acres
3.8 Acres Located In One Of The Most Densely Populated Areas!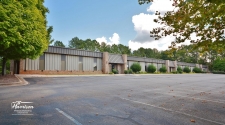 Office - 4940 Research Drive, Huntsville, AL
$1,850,000
24,200 Sq. Ft. on 3.5 acres
24,200 Square Foot In Cummings Research Park East On 3.5 Acres!
Multi-Use - 1329 Browns Ferry Rd, Madison, AL
$3,750,000
33,343 Sq. Ft. on 30.1 acres
Multi-Functional Property In Madison! Spacious With Many Possibilities!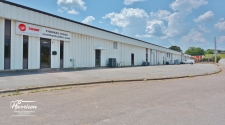 Office - 4411 Evangel Circle, Huntsville, AL
$895,000
25,232 Sq. Ft. on 1.77 acres
Office & Warehouse Suites Within 24,000 SqFt Industrial Building!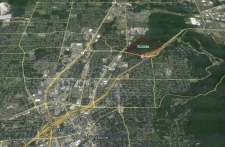 Multi-family - Chapman Mountain, Huntsville, AL
$4,000,000
81 acres
81 Acres of Chapman Mountain are ready to be built on!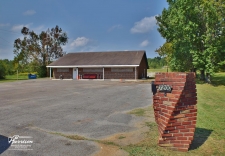 Industrial - 7200 Stringfield Road, Huntsville, AL
$850,000
11 acres
11 Acres of Commercial Industrial Land just off of Hwy 53.
Alabama's economy is driven by a variety of industries all of which influence commercial real estate listings in the state. A variety of crops are grown in Alabama, ranging from peaches and peanuts to such staple crops as corn, soybeans and grains. Alabama's annual production is also driven by livestock products, accounting for about 82% of agricultural production. These two factors drive demand for rural land. Alabama's industrial sector is also diverse with automotive manufacturers; such as Hyundai, Honda, Toyota, Mercedes-Benz, and BF Goodrich Tire. These companies and their industrial space have a large presence in the state. Steel production, lumber and NASA's George C. Marshall Space Flight Center are all major fixtures in Alabama's economy. Thus, industrial space is plentiful in the region.
Major cities include Birmingham, Mobile, Huntsville and Montgomery. Those interested in commercial real estate listings will be interested to learn that the state's population has grown considerably since 1990, jumping by 12% in the last 20 years. Alabama's largest city is Birmingham with about 210,000 people, according to the 2010 Census, and the state capital is Montgomery. Office space, commercial property, retail space and investment property have all grown alongside Alabama's general population growth. Commercial real estate listings are plentiful in Alabama's largest cities.
---