---
Others - 5015 Alabama Hwy 9, Cedar Bluff, AL
$198,000
The original structure was a 2 story brick home with 1800 sq ft of living space &
Others - 4081/083 Highway 80 W, PHENIX CITY, AL
$219,000
Commercial - PHENIX CITY, AL
Others - 4081/4083 W HIGHWAY 80, PHENIX CITY, AL
$219,000
5,121 Sq. Ft. on 1 acres
Other Commercial - PHENIX CITY, AL
Others - 15605 US Highway 280 E, Smiths Station, AL
$249,900
Commercial - Smiths Station, AL
Industrial - 126 Industrial Park, Abbeville, AL
$519,900
3,280 Sq. Ft.
This immaculate facility is ready for your business and conveniently located in the industrial park
Multi-family - 2815 Wimberly Drive SW, Decatur, AL
$169,900
3,392 Sq. Ft.
Pub Rmks 4-plex 1 story unit A-2br/2ba rent $550, unit B.-1br/1ba rent $405, unit c. 1br/1ba-rent $
Industrial - 1213 US Highway 280, Kellyton, AL
$172,000
1,408 Sq. Ft. on 1.89 acres
Looking for a great location to start a business? STOP LOOKING!
Land - 0 Hwy 84, Dothan, AL
$32,900
1.4 acres conveniently located on quiet drive between West and East bound lanes of Hwy 84.
Retail - Plaza Blvd & Hughes Rd, Madison, AL
$5,687,192
16.32 acres
16.32 Acres of high traffic, retail tract of land just waiting for you to develop! Property is near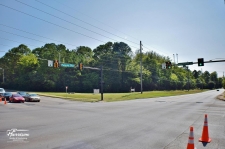 Multi-family - Pulaski Pike & Sparkman Drive, Huntsville, AL
$950,000
3.8 acres
3.8 Acres Located In One Of The Most Densely Populated Areas!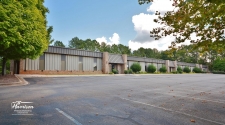 Office - 4940 Research Drive, Huntsville, AL
$2,400,000
24,200 Sq. Ft. on 3.5 acres
24,200 Square Foot In Cummings Research Park East On 3.5 Acres!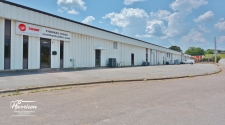 Office - 4411 Evangel Circle, Huntsville, AL
$940,000
25,232 Sq. Ft. on 1.77 acres
Office & Warehouse Suites Within 24,000 SqFt Industrial Building!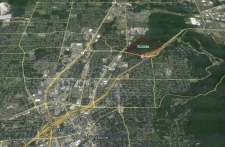 Multi-family - Chapman Mountain, Huntsville, AL
$4,000,000
81 acres
81 Acres of Chapman Mountain are ready to be built on!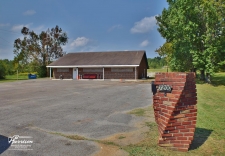 Industrial - 7200 Stringfield Road, Huntsville, AL
$850,000
11 acres
11 Acres of Commercial Industrial Land just off of Hwy 53.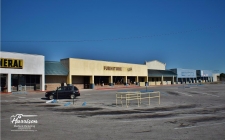 Retail - 2601 North Memorial Parkway, Huntsville, AL
$3,200,000
120,000 Sq. Ft. on 14 acres
For Lease or For Sale! High traffic Retail Strip Center At North Memorial Parkway and Max Luther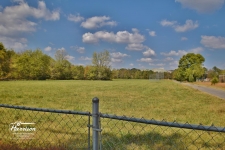 Industrial - 0 Mastin Lake Road, Huntsville, AL
$699,000
70.8 acres
Over 70 Acres Connecting Mastin Lake Rd to Stringfield Rd and Close To Hwy 53!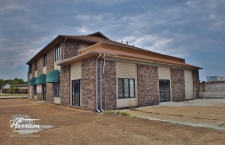 Office - 400 Govenors Drive, Huntsville, AL
$1,250,000
7,825 Sq. Ft. on 0.39 acres
400 Govenors Drive - Huntsville, Alabama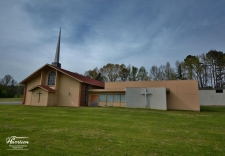 Multi-Use - 2506 Winchester Road, Huntsville, AL
$599,000
15,722 Sq. Ft. on 5.02 acres
Many Possibilities!! Large Buildings, 5 Acres, High Traffic & Visibility!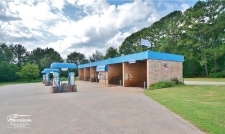 Industrial - 134 Patterson Lane, Meridianville, AL
$209,000
1,968 Sq. Ft. on 0.97 acres
Car Wash For Sale Just Off High Traffic Intersection Of Hwy 231/431 And Patterson!!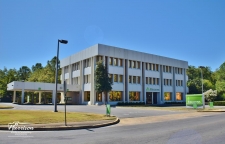 Office - 510 East Laurel Street, Scottsboro, AL
$1,200,000
27,000 Sq. Ft. on 3.02 acres
Class A Office Building In The Heart Of Scottsboro!!
Alabama's economy is driven by a variety of industries all of which influence commercial real estate listings in the state. A variety of crops are grown in Alabama, ranging from peaches and peanuts to such staple crops as corn, soybeans and grains. Alabama's annual production is also driven by livestock products, accounting for about 82% of agricultural production. These two factors drive demand for rural land. Alabama's industrial sector is also diverse with automotive manufacturers; such as Hyundai, Honda, Toyota, Mercedes-Benz, and BF Goodrich Tire. These companies and their industrial space have a large presence in the state. Steel production, lumber and NASA's George C. Marshall Space Flight Center are all major fixtures in Alabama's economy. Thus, industrial space is plentiful in the region.
Major cities include Birmingham, Mobile, Huntsville and Montgomery. Those interested in commercial real estate listings will be interested to learn that the state's population has grown considerably since 1990, jumping by 12% in the last 20 years. Alabama's largest city is Birmingham with about 210,000 people, according to the 2010 Census, and the state capital is Montgomery. Office space, commercial property, retail space and investment property have all grown alongside Alabama's general population growth. Commercial real estate listings are plentiful in Alabama's largest cities.
---