Search Results - California
---
Retail - 13437 S Inglewood Ave, Hawthorne, CA
$1,200,000
1,200 Sq. Ft. on 0.21 acres
• Five (5) Individual Offices • One (1) Full Bath • Large Reception Area • Common Area •
Retail - 6012 Florence Ave., Bell Gardens, CA
$380,000
GREAT 7-ELEVEN FRANCHISE OPPORTUNITY!!!
Office - 2955 Main Street, Irvine, CA
$30,324
34,316 Sq. Ft. on 0 acres
Located in the heart of Irvine with easy freeway access, Interstates 405, 73, 55 and 5, John Wayne A
Industrial - 736 Inland Center Dr., San Bernardino, CA
$13,888,000
This is one of the finest Industrial Buildings right off the freeway 215 and Inland Center Drive off
Retail - 1139 W Huntington Drive, Arcadia, CA
$7,740
0 acres
Located in the most popular and highly visable shopping center with anchor tenants including H Mart
Retail - 14 EATON ROAD 140, CHICO, CA
$2,156
CLASS A OFFICE OR PRIME RETAIL. Located on a signalized corner, with strong traffic counts (
Farm - 5225 Gilmore Avenue, Bakersfield, CA
$6,600
19,800 Sq. Ft.
9,900 sq.ft. Industrial Lease. 6,000 sq.ft. office and shop/warehouse and 3,900 sq.ft.
Industrial - 2653 Palo Alto Way, Running Springs, CA
$379,000
1,804 Sq. Ft.
Super opportunity right in the middle of town. Next to the Post Office.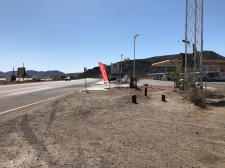 Multi-family - 71910 Baker Blvd, Baker, CA
$200,000
3,468 Sq. Ft. on 1 acres
Commercial Frontage Baker Blvd., Baker CA
Office - 2460 Ceres Ave, Chico, CA
$310,000
0.16 acres
Hard corner zoned office residential previously used for a staffing agency with frontage onto East A
Farm - 5221 Gilmore Avenue, Bakersfield, CA
$6,800
19,800 Sq. Ft.
Industrial Lease, 9,900 sq.ft. total. 6,000 sq.ft.
Office - 2204 Q Street B, Bakersfield, CA
$3,846
4,615 Sq. Ft.
One suite in medical building in Mill Creek neighborhood, downtown Bakersfield, available to lease.
Multi-family - 11028 Otsego Street, North Hollywood, CA
$2,070,000
4,980 Sq. Ft.
Amazing investment opportunity with lots of potential, Investors and Developer wanted!!!
Farm - 5818 S Fairfax Road, Bakersfield, CA
$3,500,000
Exceptional &
Farm - Cottonwood, Bakersfield, CA
$3,849,065
Amazing opportunity to own this 163.79 acres of land in the Greenfield area.
Industrial - 21177 Glendon Road, Apple Valley, CA
$875,000
2,835 Sq. Ft.
Thirty eight acres. Great Investment property near 15 Freeway just off Dale Evans Parkway.
Multi-family - 1274 N Cedar St, Chico, CA
$409,000
0.19 acres
Hidden gem! Two homes on one lot. This special property in West Chico is more than meets the eye!
Farm - 40 N Main Street, Porterville, CA
$3,800
8,000 Sq. Ft.
Be Your Own Boss! Right in dowtown Porterville! Close to shopping in the heart of Main Street.
Industrial - 28950 Hook Creek, Lake Arrowhead, CA
$3,995,000
25,657 Sq. Ft.
A Unique Commercial Opportunity To Own Historic Cedar Glen Village.
Office - 1347 E Cypress Ave, Redding, CA
$335,000
1,730 Sq. Ft.
1,730 sq ft of Great office space with tons of exposure on busy main street with good signage.
California stands out as an economic juggernaut within the United States, and the state is a major source of commercial real estate listings. As the third largest state in terms of land area, behind only Alaska and Texas, California has a major footprint in almost every way imaginable.
With a gross domestic product of a whopping $2.7 trillion dollars, California is the fifth largest economy in the world. This means that there are ample commercial property and investment property opportunities available.
Companies representing a wide range of industries hold commercial property in California. Manufacturing and agriculture are both very strong, as exemplified by Silicon Valley and the state's export of crops across the country and around the world.
The state's capital is Sacramento, and its largest cities include Los Angeles, San Francisco and San Diego. The Los Angeles area is home to nearly 18 million people, making it one of the more densely populated areas in the United States. As a result, those interested in retail space, office space and commercial real estate listings will find many options in large and populous California.
---