Search Results - California
---
California stands out as an economic juggernaut within the United States, and the state is a major source of commercial real estate listings. As the third largest state in terms of land area, behind only Alaska and Texas, California has a major footprint in almost every way imaginable.


California is a major economic powerhouse, and the state's gross product stands at a whopping $1.9 trillion dollars, which, of course, means that there are ample commercial property and investment property opportunities available.


Companies representing a wide range of industries hold commercial property in California. Manufacturing and agriculture are both very strong in California, as exemplified by Silicon Valley and the state's export of crops across the country and around the world.


The state's capital is Sacramento, and its largest cities include Los Angeles, San Francisco and San Diego. The Los Angeles area is home to nearly 18 million people, making it one of the more densely populated areas in the United States. As a result, those interested in retail space, office space and commercial real estate listings will find many options in large and populous California.
?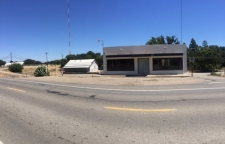 Industrial - 14025 River Road, Walnut Grove, CA
$427,500
4,225 Sq. Ft. on 1.1 acres
Industrial Buildings and Yard For Sale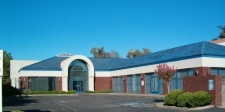 Retail - 3732 Auburn Blvd, Sacramento, CA
$1,300,000
9,922 Sq. Ft. on 0.5 acres
Retail / Office Space For Sale PRICE REDUCTION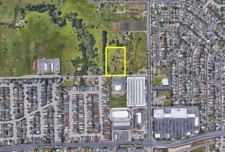 Land - 8090 Brady Lane, Roseville, CA
$875,000
5.1 acres
5.1 acres - 9 Lot Subdivision T-Map - LENDER OWNED!
Office - 441 N State St, Ukiah, CA
$405,000
0.19 acres
Two-story office building near downtown Ukiah.
---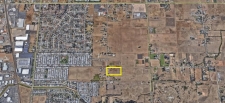 Land - Gardner Avenue, Sacramento, CA
$1,050,000
5.29 acres
5.29 acres Vacant Land - Florin Vineyard Community Plan
Retail - 8901 Fontana Avenue, Fontana, CA
$1,750,000
The Five Point Plaza is located on the corner of Merrill Ave, and Fontana Ave in the City of Fontana
Hotel - 921 South Western Ave.,, Los Angeles, CA
$11,500,000
18,863 Sq. Ft. on 0.33 acres
- 45 Rooms Full Service Hotel -Built in 1984/1987 with 45 parking spaces -$
---
Retail - 8951 Morro Rd., Atascadero, CA
$1,000,000
2,990 Sq. Ft. on 0.23 acres
FREE STANDING COMMERCIAL BUILDING ON A SIGNALIZED CORNER LOT. AMPLE PARKING WITH 18 ON SITE PARKING
Farm - Vic Vic Avenue Q6/190 Ste, Palmdale, CA
$6,000
Black Point Investment Property
Farm - E Ave M Avenue, Lancaster, CA
$15,000
Her is a chance to own a piece of land on paved road with electric and cable in the street.
Farm - 53 53 St W Vic Ave C 12, Lancaster, CA
$19,900
Homes not far away easy access to Ave D ( Hwy 138) and the 14 Freeway In the line of progress.
Farm - 250 Nog Avenue L8, Lancaster, CA
$49,000
41.
Farm - Vic Vic Avenue G9/30th Stw, Lancaster, CA
$119,000
2.53 Acres Westside G9 and 30th St West.
Farm - 30th 30th St. W. Vic Ave. B14, Lancaster, CA
$19,900
Great opportunity to purchase a Flat 2.36 acre lot close to the freeway.
Farm - Vac Vac Challenger Way Vic L13, Lancaster, CA
$98,500
This 1 plus acre parcel might just be the one you've been searching for in the area of Challenger Wa
Farm - 30th 30th St East & Lancaster Blvd, Lancaster, CA
$500,000
Here is a nice corner piece of property with lots of potential with paved road on two sides.
Farm - Vic Avenue J12/132 Stw, Lancaster, CA
$25,000
Get away from in all in this beautiful area.
Farm - Division Division Avenue, Palmdale, CA
$380,000
High Traffic Hard Corner Located on Southeast Corner of Avenue P/Rancho Vista and Division.
Farm - Vic Vic 126 Ste Nearwood Road, Juniper Hills, CA
$16,000
Build your dream home in a beautiful area of Juniper Hills. The views are awesome!!
Farm - Cor Cor 190 Pav Ave H4, Lancaster, CA
$100,000
Los Angeles County , High Vista 93535Build,or Grow!!
---