Search Results - California
---
California stands out as an economic juggernaut within the United States, and the state is a major source of commercial real estate listings. As the third largest state in terms of land area, behind only Alaska and Texas, California has a major footprint in almost every way imaginable.


California is a major economic powerhouse, and the state's gross product stands at a whopping $1.9 trillion dollars, which, of course, means that there are ample commercial property and investment property opportunities available.


Companies representing a wide range of industries hold commercial property in California. Manufacturing and agriculture are both very strong in California, as exemplified by Silicon Valley and the state's export of crops across the country and around the world.


The state's capital is Sacramento, and its largest cities include Los Angeles, San Francisco and San Diego. The Los Angeles area is home to nearly 18 million people, making it one of the more densely populated areas in the United States. As a result, those interested in retail space, office space and commercial real estate listings will find many options in large and populous California.
?
Office - 5380 Poplar Boulevard, Los Angeles, CA
$495,000
This is a one story wood framed stucco wrapped commercial office or retail building zoned C2.
Industrial - 28950 Hook Creek, Lake Arrowhead, CA
$3,995,000
25,657 Sq. Ft.
A unique commercial opportunity to own historic Cedar Glen Village.
Industrial - 29020 Oak Terrace, Cedar Glen, CA
$135,000
3,638 Sq. Ft.
Great Business Opportunity. R &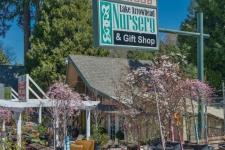 Industrial - 179 State Highway 173, Lake Arrowhead, CA
$799,000
1,518 Sq. Ft.
Rare opportunity to own your own nursery in Lake Arrowhead.
---
Multi-family - 515 Niles Street, Bakersfield, CA
$249,400
2,496 Sq. Ft. on 0.17 acres
4 units--Nice income property and will make a good addition to rental portfolio. Long term tenants.
Industrial - 938 Kuffel Canyon, Skyforest, CA
$245,900
644 Sq. Ft.
WOW!!! One of a kind! Amazing opportunity for a business. Commercial location just off HWY 18.
Industrial - 26125 St Hwy 189, Twin Peaks, CA
$210,000
3,800 Sq. Ft.
Rare Opportunity To Own The #1 Restaurant In The San Bernardino Mountains.
---
Others - 3572-96 University Ave, San Diego, CA
$1,500,000
0.12 acres
Retail - San Diego, CA
Others - 17010 E Gladstone Street, Azusa, CA
$1,250,000
Commercial Sale - Azusa, CA
Others - 32775 Hwy 18 Highway, Lucerne Valley, CA
$198,500
1,384 Sq. Ft.
Retail - Lucerne Valley, CA
Land - 17455 Mauna Loa St, Hesperia, CA
$119,000
2.75 acres
GREAT INDUSTRIAL LOT WITH 2.75 ACRES!
Others - 130 Saint Charles, San Andreas, CA
$3,500
0.47 acres
Commercial - San Andreas, CA
Others - 3577 West Highway 12, Burson, CA
$695,000
8.87 acres
Commercial - Burson, CA
Others - 14702 Central Ave, Chino, CA
$829,000
Seller is Motivated - RARE Opportunity!
Office - 8272 Skyway, Paradise, CA
$79,500
Great commercial lot on Skyway and the North East corner of Wagstaff, Zoned CC, ideal for a variety
Office - 0 Lakeridge, Magalia, CA
$700,000
100 Sq. Ft.
Prime Commercial Land. Sale includes Eight separate parcels ( 066-320-002=5.15 ac. 066-320-003=2.
Office - 518 Walnut Street, Red Bluff, CA
$439,000
3,000 Sq. Ft. on 0.07 acres
Downtown Red Bluff office building close to banks, post office and county offices.
Office - 6141 Skyway, Paradise, CA
$255,000
3,049 Sq. Ft.
Well maintained commercial building in the center of Paradise!
Land - Chamberlaine Way, Adelanto, CA
$495,000
42.44 acres
±42.44 Residential Lot - Expired TTM 174 Lots
Others - 9036 Imperial, Downey, CA
$550,000
1,244 Sq. Ft. on 0.18 acres
Downey commercial investment property.
---