Search Results - California
---
California stands out as an economic juggernaut within the United States, and the state is a major source of commercial real estate listings. As the third largest state in terms of land area, behind only Alaska and Texas, California has a major footprint in almost every way imaginable.


California is a major economic powerhouse, and the state's gross product stands at a whopping $1.9 trillion dollars, which, of course, means that there are ample commercial property and investment property opportunities available.


Companies representing a wide range of industries hold commercial property in California. Manufacturing and agriculture are both very strong in California, as exemplified by Silicon Valley and the state's export of crops across the country and around the world.


The state's capital is Sacramento, and its largest cities include Los Angeles, San Francisco and San Diego. The Los Angeles area is home to nearly 18 million people, making it one of the more densely populated areas in the United States. As a result, those interested in retail space, office space and commercial real estate listings will find many options in large and populous California.
?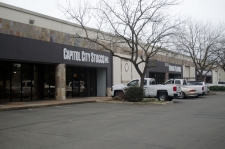 Industrial - 6341 Sky Creek Drive, Sacramento, CA
$4,275,000
32,400 Sq. Ft. on 2.03 acres
Heavy Industrial Building For Sale
Industrial - 28950 Hook Creek, Lake Arrowhead, CA
$3,995,000
25,657 Sq. Ft.
A unique commercial opportunity to own historic Cedar Glen Village.
Industrial - 29020 Oak Terrace, Cedar Glen, CA
$120,000
3,638 Sq. Ft.
Great Business Opportunity. R &
Industrial - 26125 St Hwy 189, Twin Peaks, CA
$210,000
3,800 Sq. Ft.
Rare Opportunity To Own The #1 Restaurant In The San Bernardino Mountains.
---
Industrial - 26107 Highway 189, Twin Peaks, CA
$399,000
This Property Is A Commercial Supermarket With Two Residential Units.
Industrial - 938 Kuffel Canyon, Skyforest, CA
$245,900
644 Sq. Ft.
WOW!!! One of a kind! Amazing opportunity for a business. Commercial location just off HWY 18.
Industrial - 480 Cottage Grove Road, Lake Arrowhead, CA
$3,000,000
21,896 Sq. Ft.
ARROWHEAD RANCH. 2 parcels equaling over 8.5 acres with Lake Rights.
---
Industrial - 32853 Rim Of The World Drive, Running Springs, CA
$399,900
1,548 Sq. Ft.
If You've Been Dreaming Of Opening A Business But Haven't Found That Perfect Spot-Here It Is!!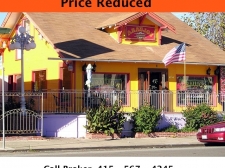 Retail - 404 San Bruno Avenue W, San Bruno, CA
$1,000,000
1,700 Sq. Ft. on 0.11 acres
Property (50'x100'), building w/ restaurant in San Bruno Transit Corridor Transit Plan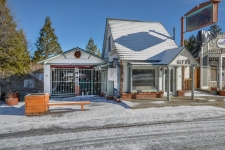 Industrial - 31980 Hilltop Drive, Running Springs, CA
$289,000
3,015 Sq. Ft.
Great location for business opportunity.
Industrial - 23597 Manzanita Drive, Crestline, CA
$425,000
17,600 Sq. Ft.
Property includes church building;
Others - Outlet Center Drive 0421-111-16, Barstow, CA
$374,990
Commercial - Barstow, CA
Others - CA-395 Highway 3064-541-05, Hesperia, CA
$269,990
Commercial - Hesperia, CA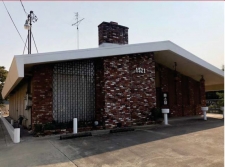 Retail - 1517-1521 Sacramento Avenue, West Sacramento, CA
$427,500
3,800 Sq. Ft. on 0.51 acres
West Sacramento Retail with Yard | FOR SALE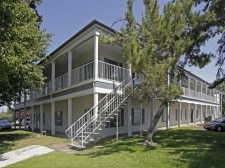 Office - 10390 Coloma Road, Rancho Cordova, CA
$2,100,000
17,760 Sq. Ft. on 2 acres
COLOMA AT CHASE PROFESSIONAL - For Sale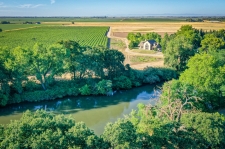 Others - 30003 N Vail Rd., Thornton, CA
$1,850,000
3,049 Sq. Ft. on 47.27 acres
NorCal Vineyard For Sale with Majestic Estate Home & Guest House - 47+ Acres of Riverfront Property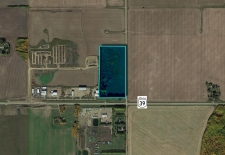 Land - NWC Highway 39 & Range Road 265, Calmar, CA
$449,000
23 acres
Online Auction for 23-Acres in Calmar, Alberta, Canada
Office - 631 & 633 N. Azusa Ave, Azusa, CA
$998,000
3,561 Sq. Ft. on 0.13 acres
Attention Investors: this property is ready for you!
Industrial - 760 San Pablo Ave, Pinole, CA
$1,250,000
2,000 Sq. Ft. on 1 acres
Approximately 1 acre of ground with 2,000 sq. ft. metal warehouse.
Office - 9701 Lakewood Boulevard, Downey, CA
$5,400
Ky, Ky, San, MDBeautiful single story office building on Lakewood Blvd in Downey with a huge parking
---