Search Results - California
---
Industrial - 364 Vance Ave -, Samoa, CA
$0.35/SqFt/Month
Industrial Warehouse space available between 5,000 sf to 50,000 sf.
Industrial - 580 Third Street, Lake Elsinore, CA
$1.06/SqFt/Month
Small industrial space for lease Reception area, 1 private office, balance of space is warehouse wit
Office - 851 Napa Valley Corporate Way , Napa, CA
$1.54/SqFt/Month
Office and Warehouse combo Situated near the Meritage Resort ±
Others - 362 W Foothill Boulevard, Glendora, CA
Commercial Lease - Glendora, CA
Others - 164 W Stockton St. Spc#150, Sonora, CA
Commercial-Retail - Sonora, CA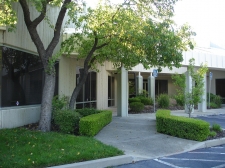 Office - 3079 Kilgore Road, Rancho Cordova, CA
$0.6/SqFt/Month
1,490-2,284 SqFt
Office-Flex-Manufacturing Space For Lease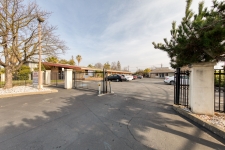 Office - 2928 Eastern Avenue, Sacramento, CA
$2.25-2.5/SqFt/Month
4,394-4,572 SqFt
Symmetrical Medical Build Out For Sale or Lease/ Investment or Owner-Use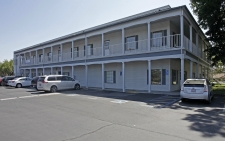 Office - 10390 Coloma Road, Rancho Cordova, CA
$1.25/SqFt/Month
4,200 SqFt
Office Space Available For Lease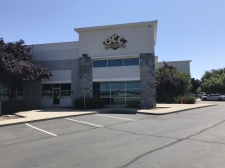 Office - 2204 Kausen Drive, Elk Grove, CA
$1.15/SqFt/Month
5,522 SqFt
Office Space For Sub-Lease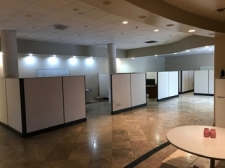 Industrial - 6341 Sky Creek Drive, Sacramento, CA
$0.6/SqFt/Month
6,480-15,840 SqFt
Industrial Space For Lease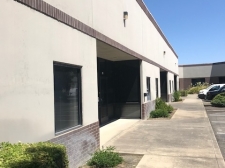 Office - 819 Striker Avenue, Sacramento, CA
$0.75/SqFt/Month
500-7,600 SqFt
CAN'T BEAT THIS PRICE !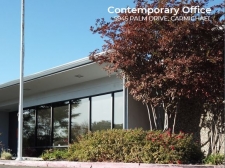 Office - 5945 Palm Drive, Carmichael, CA
$1.1/SqFt/Month
12,662 SqFt
Office Space in Carmichael with Warehouse
Office - 165 RIO LINDO AVE(CL) 100, Chico, CA
$1.15/SqFt/Month
1,300 SqFt
Professional Office space centrally located near public transportation and established area of medic
Office - 18484 US Highway 18 Highway, Apple Valley, CA
1,620 SqFt
High profile professional building.
Office - (No Address), Apple Valley, CA
12,000 SqFt
850 SF & 1,500 SF Premier Professional Suites available.
Office - (No Address), Needles, CA
7,695 SqFt
Free standing 7,695 SF office space. former county services building.
Office - 14321 Main Street, Hesperia, CA
384 SqFt
This well-maintained 384 SF executive suite is in a single story building zoned for Neighborhood Com
Office - (No Address), Apple Valley, CA
5,720 SqFt
676sf Office Suite which offers a private office and copy room space in a multi-tenant commercial bu
Retail - (No Address), Apple Valley, CA
1,895 SqFt
1,895 SF Office/Retail Space $1.
Office - 15500 W Sand Street, Victorville, CA
1,140 SqFt
910SF office space in well-maintained multi-tenant office building.
California stands out as an economic juggernaut within the United States, and the state is a major source of commercial real estate listings. As the third largest state in terms of land area, behind only Alaska and Texas, California has a major footprint in almost every way imaginable.
With a gross domestic product of a whopping $2.7 trillion dollars, California is the fifth largest economy in the world. This means that there are ample commercial property and investment property opportunities available.
Companies representing a wide range of industries hold commercial property in California. Manufacturing and agriculture are both very strong, as exemplified by Silicon Valley and the state's export of crops across the country and around the world.
The state's capital is Sacramento, and its largest cities include Los Angeles, San Francisco and San Diego. The Los Angeles area is home to nearly 18 million people, making it one of the more densely populated areas in the United States. As a result, those interested in retail space, office space and commercial real estate listings will find many options in large and populous California.
---