Search Results - California
---
California stands out as an economic juggernaut within the United States, and the state is a major source of commercial real estate listings. As the third largest state in terms of land area, behind only Alaska and Texas, California has a major footprint in almost every way imaginable.


California is a major economic powerhouse, and the state's gross product stands at a whopping $1.9 trillion dollars, which, of course, means that there are ample commercial property and investment property opportunities available.


Companies representing a wide range of industries hold commercial property in California. Manufacturing and agriculture are both very strong in California, as exemplified by Silicon Valley and the state's export of crops across the country and around the world.


The state's capital is Sacramento, and its largest cities include Los Angeles, San Francisco and San Diego. The Los Angeles area is home to nearly 18 million people, making it one of the more densely populated areas in the United States. As a result, those interested in retail space, office space and commercial real estate listings will find many options in large and populous California.
?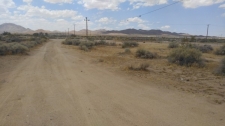 Land - 20625 Dale Evans Pkwy., Apple Valley, CA
5 acre property for lease
Others - 358 W Stockton St., Sonora, CA
Lease Only - Sonora, CA
Office - 4500 47th Avenue, Sacramento, CA
$1.2/SqFt/Year
850-2,500 SqFt
TURN KEY MEDICAL OFFICES OR VARIOUS USES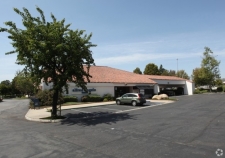 Retail - 280 S State College Blvd, Brea, CA
4,500-7,500 SqFt
Free Standing w/Drive Through Prime Brea Corner
---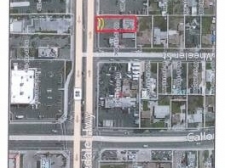 Retail - 9517 Rosedale Highway, Bakersfield, CA
FOR LEASE: COMMERCIAL C2 STORE ON ROSEDALE HWY.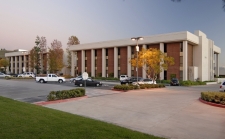 Health Care - 11100 warner ave., Fountain Valley, CA
800-2,000 SqFt
Medical office suite on campus of Fountain Valley Hospital
Retail - 323-327 E. Palmdale Blvd, Palmdale, CA
$1/SqFt/Month
14,065 SqFt
Palmdale Blvd Retail
---
Industrial - 38917 20th Street East, Palmdale, CA
$0.03/SqFt/Month
41,868 SqFt
Palmdale Commerce Center
Retail - 860 G St, Arcata, CA
$3300/SqFt/Month
1 SqFt
What an excellent opportunity for your retail business to be located directly on the Arcata Plaza.
Retail - 30 W. Wabash Ave, Eureka, CA
$1500/SqFt/Month
1 SqFt
This former beauty salon has may possible uses. Perfect for either your office or retail business.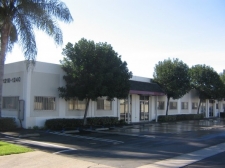 Industrial - 1232 S. Lyon Street, Santa Ana, CA
$1.07/SqFt/Month
1,200 SqFt
Office / Warehouse - Flex Space with 12' Clear Height! Available 11/15/18!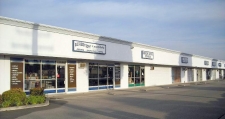 Industrial - 1650-M N. Glassell, Orange, CA
$1.15/SqFt/Month
1,000 SqFt
1,000 Sq. Ft. Unit for Lease, Available 11/15/2018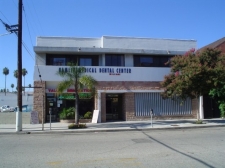 Office - 14435 Hamlin Street , Van Nuys , CA
$1.64-1.69/SqFt/Month
700-1,300 SqFt
RETAIL/MEDICAL/OFFICE SPACE FOR LEASE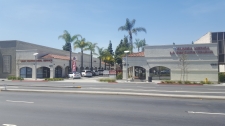 Office - 15955-75 Paramount Boulevard , Paramount, CA
$1.95/SqFt/Month
1,750 SqFt
Retail/Office Space for Lease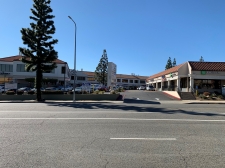 Office - 11145-77 Tampa Avenue , Porter Ranch, CA
$1.56-1.69/SqFt/Month
880-6,367 SqFt
PRIME OFFICE SPACE "PORTER RANCH TOWN SQUARE" FOR LEASE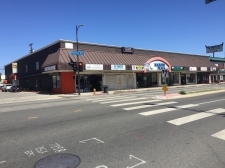 Retail - 18341 Sherman Way , Reseda , CA
$1.5/SqFt/Month
929-2,900 SqFt
PRIME RESEDA OFFICE/COMMERCIAL SPACE FOR LEASE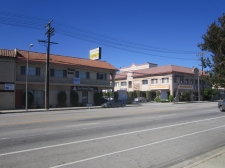 Retail - 9017-29 Reseda Boulevard, Northridge, CA
$1.65-1.95/SqFt/Month
1,325-2,900 SqFt
Medical/Retail/Office Space for Lease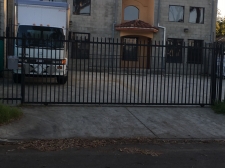 Multi-Use - 1220 251st St., Harbor City, CA, CA
$1750/SqFt/Month
1,000-1,700 SqFt
Commercial Office/Warehouse Lease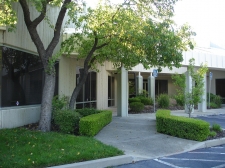 Industrial - 3065 - 3079 Kilgore Road, Rancho Cordova, CA
$0.5/SqFt/Month
1,581-34,448 SqFt
Office-Flex-Manufacturing Space For Lease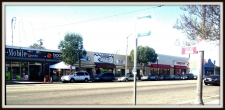 Retail - 1440 E Florence Ave., Los Angeles, CA
PRIME South Los Angeles Store Front for LEASE
---