Search Results - California
---
California stands out as an economic juggernaut within the United States, and the state is a major source of commercial real estate listings. As the third largest state in terms of land area, behind only Alaska and Texas, California has a major footprint in almost every way imaginable.


California is a major economic powerhouse, and the state's gross product stands at a whopping $1.9 trillion dollars, which, of course, means that there are ample commercial property and investment property opportunities available.


Companies representing a wide range of industries hold commercial property in California. Manufacturing and agriculture are both very strong in California, as exemplified by Silicon Valley and the state's export of crops across the country and around the world.


The state's capital is Sacramento, and its largest cities include Los Angeles, San Francisco and San Diego. The Los Angeles area is home to nearly 18 million people, making it one of the more densely populated areas in the United States. As a result, those interested in retail space, office space and commercial real estate listings will find many options in large and populous California.
?
Office - 43713 20th Street West, Lancaster, CA
$1.15/SqFt/Month
10,118 SqFt
20th St West Medical
Office - 1003 & 1005 Yuba St, Redding, CA
$0.8/SqFt/Month
5,200 SqFt
5200sqft Office building in downtown Redding with lots of charm and character.
Office - 1615 Continental St, Redding, CA
$0.75/SqFt/Month
22,000 SqFt
Need lots of offices?
Office - 1620 Continental St, Redding, CA
$0.8/SqFt/Month
2,800 SqFt
Nice office space next to Shasta Community Health and below Shasta Regional Hospital (SRMC).
---
Office - 777 Mariners Island Blvd, San Mateo, CA
$5.25/SqFt/Month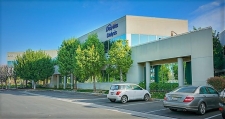 Health Care - 4361 Latham Street, Riverside, CA
$1.8/SqFt/Month
500-9,588 SqFt
Latham Medical Plaza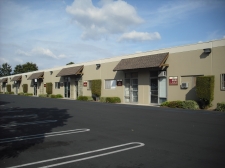 Industrial - 2319 S. Otis St., Santa Ana, CA
$1.07/SqFt/Month
1,000 SqFt
Reception and 880 Sq Ft Warehouse Available on 7/15/18!
---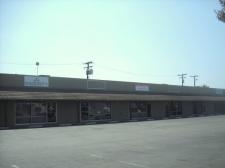 Industrial - 1485 E. Warner Avenue , Santa Ana, CA
$1.08/SqFt/Month
1,800 SqFt
Industrial Office With Warehouse - Street Frontage & Easy Freeway Access!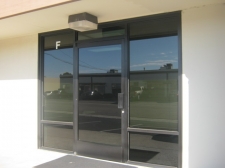 Industrial - 2109 S. Wright Street UNIT F, Santa Ana, CA
$1.07/SqFt/Month
3,586 SqFt
Warehouse & Office With Tenant Sign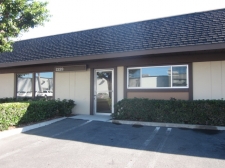 Industrial - 2229 S. Wright St., Santa Ana, CA
$1/SqFt/Month
2,800 SqFt
OC: WAREHOUSE / OFFICE AVAILABLE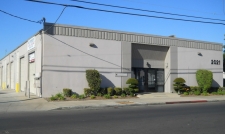 Industrial - 2021- J&K Via Burton , Anaheim, CA
$0.95/SqFt/Month
2,680 SqFt
2021- J&K Via Burton
Industrial - 1509 W. Alton Avenue , Santa Ana, CA
$1.08/SqFt/Month
1,575 SqFt
Alton Street Frontage, Large Reception, One (1) 10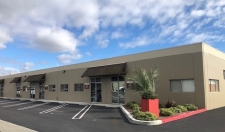 Industrial Park - 1418-B Ritchey Street, Santa Ana, CA
$1.05/SqFt/Month
1,400 SqFt
Reception, Private Office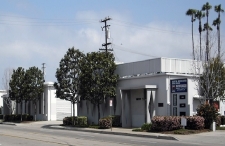 Industrial - 2227 S. Grand Avenue, Santa Ana, CA
$1.05/SqFt/Month
1,200 SqFt
Reception, One (1) Private Office, One (1) 10'x10' GL Loading Door, 12' Warehouse Clearance, 7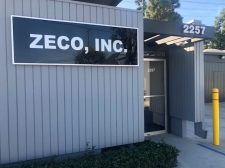 Industrial Park - 2247 S. Ritchey Street , Santa Ana, CA
$0.97/SqFt/Month
2,800 SqFt
Reception, Private Office, One (1) 10' x10' GL Loading Door, 11' Warehouse Clearance, 60A 1P 120/208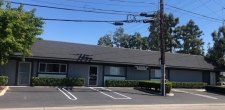 Industrial - 1601 E. Warner Avenue, Santa Ana, CA
$0.95/SqFt/Month
3,600 SqFt
Great location! Unit is on the corner of Warner and S. Wright Street, 1,150 Sq. Ft. of Office Space,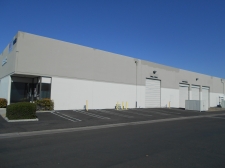 Industrial - 1062 N. Kraemer Place , Anaheim, CA
$1.07/SqFt/Month
12,079 SqFt
Reception & Three (3) Private Offices (1,070 Sq. Ft.)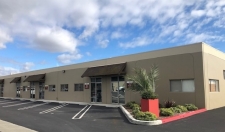 Industrial - 1420-A S. Ritchey Street, Santa Ana, CA
$1.03/SqFt/Month
1,400 SqFt
Reception, Private Office, One (1) 10' x10' GL Loading Door, 12' Warehouse Clearance, 100A 3P 120/20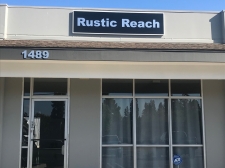 Industrial - 1489 E. Warner Avenue, Santa Ana, CA
$1.08/SqFt/Month
2,400 SqFt
Reception, Two (2) Private Offices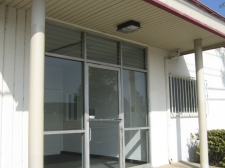 Industrial - 1502 S. Grand Avenue, Santa Ana, CA
$0.93/SqFt/Month
2,916 SqFt
Reception, Three (3) Private Offices
---