Search Results - California
---
California stands out as an economic juggernaut within the United States, and the state is a major source of commercial real estate listings. As the third largest state in terms of land area, behind only Alaska and Texas, California has a major footprint in almost every way imaginable.


California is a major economic powerhouse, and the state's gross product stands at a whopping $1.9 trillion dollars, which, of course, means that there are ample commercial property and investment property opportunities available.


Companies representing a wide range of industries hold commercial property in California. Manufacturing and agriculture are both very strong in California, as exemplified by Silicon Valley and the state's export of crops across the country and around the world.


The state's capital is Sacramento, and its largest cities include Los Angeles, San Francisco and San Diego. The Los Angeles area is home to nearly 18 million people, making it one of the more densely populated areas in the United States. As a result, those interested in retail space, office space and commercial real estate listings will find many options in large and populous California.
?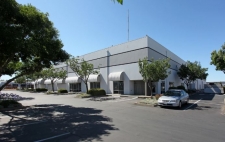 Industrial - 8583 Elder Creek Road, Sacramento, CA
$2/SqFt/Month
25,000 SqFt
Approved Cannabis Cultivation for Lease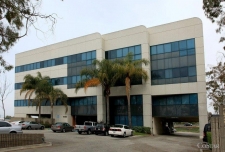 Office - 18726 S. Western Ave., Gardena, CA
$1.65/SqFt/Month
0-2,200 SqFt
Western Plaza - Freeway Close Office Space for Lease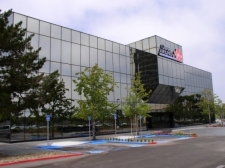 Office - 200 N. Continental Boulevard, El Segundo, CA
$2.7/SqFt/Month
7,500-15,282 SqFt
El Segundo Office Space for Lease - Free Parking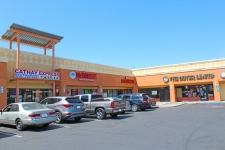 Retail - 2538-2560 COTTAGE WAY, Sacramento, CA
$0.95/SqFt/Month
800-2,580 SqFt
FOR LEASE ~ FULTON AVE INTERSECTION
---
Office - 4500 47th Avenue, Sacramento, CA
$1.2/SqFt/Year
800 SqFt
TURN KEY MEDICAL OFFICES OR VARIOUS USES
Retail - 7777 Sunrise Blvd, Citrus Heights, CA
$1.15/SqFt/Year
1,200-5,850 SqFt
SUNRISE PLAZA RETAIL SHOPPING CENTER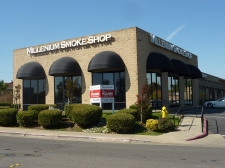 Retail - 1000 MELODY LANE, Roseville, CA
$1.2/SqFt/Year
1,125 SqFt
RETAIL SHOPPING CENTER SPACE FOR LEASE
---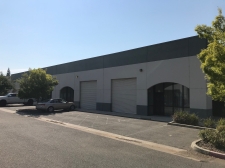 Industrial - 5925 Jetton Lane, Loomis, CA
2,375 SqFt
Industrial Space For Lease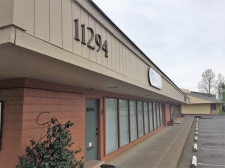 Office - 11294 Coloma Rd, Gold River, CA
$1.15/SqFt/Year
868 SqFt
Gold River Center - Office Space For Lease
Office - 545-547 W Lancaster Blvd, Lancaster, CA
$1.25/SqFt/Month
7,497 SqFt
Lancaster Blvd Office
Office - 44725 10th St West #260, Lancaster, CA
$1.35/SqFt/Month
Sierra Medical Plaza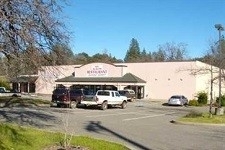 Retail - 8171 Mt Aukum Rd, Mt Aukum, CA
$1-0.75/SqFt/Month
1,200-16,000 SqFt
Retail/Office space for lease, in the Sierra Foothills east of Sacramento, California.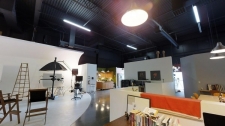 Office - 608 Moulton, Los Angeles, CA
$1.66/SqFt/Month
6,000 SqFt
Business Creative Live Work Assembly Photo Studio Design space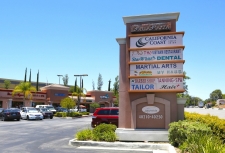 Retail - 40250 Murrieta Hot Springs Rd Unit 112 and 104, Murrieta, CA
$1.5-1.75/SqFt/Month
1,100-1,485 SqFt
*** 6% COMMISSION TO PROCURING BROKER ***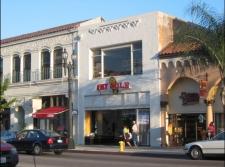 Retail - 36 E. Colorado Blvd, Pasadena, CA
$8/SqFt/Month
2,500 SqFt
Prime street retail on Colorado Blvd in Old Pasadena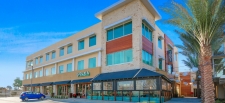 Health Care - 2001- 2135 Westcliff Drive, Newport Beach, CA
$4.25-4.5/SqFt/Month
The Walk Bldg 3 & 4 - Medical Office for Lease
Retail - 1060 E. Avenue J, Lancaster, CA
$1.45/SqFt/Month
15,212 SqFt
Retail For Lease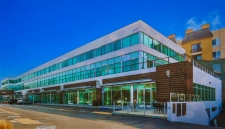 Retail - 4720 Lincoln Blvd, Marina del Rey, CA
$5.95/SqFt/Month
Marina Square - Medical Office for Lease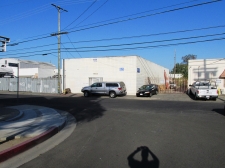 Industrial - 7453 Deering Avenue, Canoga Park, CA
$0.95/SqFt/Month
8,000 SqFt
Canoga Park Industrial Building Warehouse/Light Manufacturing for Lease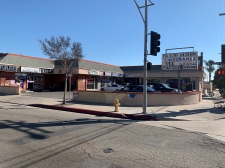 Retail - 7950 Laurel Canyon Boulevard, North Hollywood, CA
$2.19-2.25/SqFt/Month
800 SqFt
End-Cap Commercial/Office/Storefront
---