Search Results - California
---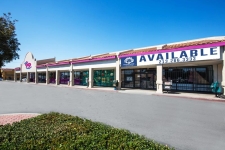 Retail - 1625 N Hacienda Blvd La Puente, CA 91744, Los Angeles, CA
5,100-26,204 SqFt
Space is adjacent to a busy 99 Cents Only Stores within a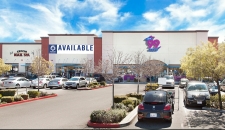 Retail - 12530 Day Street Moreno Valley, CA 92553, Los Angeles, CA
10,504-33,970 SqFt
+/-10,504 SF space available in dominant retail area Located within TownGate Crossings Community Cen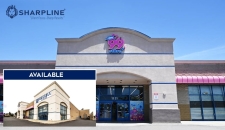 Retail - 1321 W Foothill Blvd Rialto, CA 92376, Los Angeles, CA
6,000-25,980 SqFt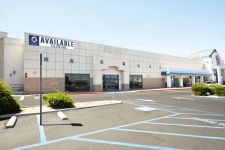 Retail - 12480 Amargosa Road Victorville, CA 92392, Los Angeles, CA
18,600 SqFt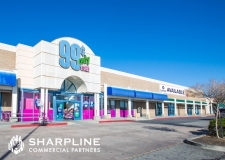 Retail - 442 W. Rancho Vista Blvd Palmdale, CA 93551, Los Angeles, CA
12,200-50,000 SqFt
+/- 12,200 SF Available for Sublease Adjacent to high traffic 99 Cents Only Stores Ample surface par
Industrial - 23923 VENTURA BOULEVARD, Calabasas, CA
$1.85 SqFt/Month
16,960 SqFt
AT&T FIBER IS AVAILABLE AT THIS LOCATION ASK ABOUT POTENTIAL L.A.
Retail - 8660 Woodley Avenue, North Hills, CA
$1.42 SqFt/Month
2,100 SqFt
Prime Commercial Center
Office - 1350 Tennessee St., Vallejo, CA
For sublease with potential to purchase. Great location with 10 off-street parking spaces.
Industrial - 43391 Business Park Drive Suite C-3, Temecula, CA
$0.96 SqFt/Month
1,950 SqFt
High image industrial/flex space for lease Located in the Rancho California Business Park Close prox
Office - 23875 VENTURA BLVD, Calabasas, CA
$1.69 SqFt/Month
19,206 SqFt
MODIFIED GROSS NEGOTIABLE TERMS LCM1 ZONING FRAME STUCCO OFFICE AIR/HEATING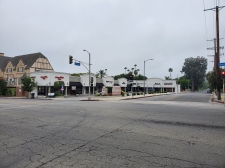 Office - 19458 Ventura Boulevard, Tarzana, CA
$1.75 SqFt/Month
1,555 SqFt
TARZANA SHOPPING CENTER STOREFRONT FOR LEASE
Office - 21211 NORDHOFF ST, Chatsworth, CA
$1.75 SqFt/Month
$1.75/RSF/MO Rentable Modified Gross Negotiable Terms Approx. 50,000 RSF - Divisible
Office - 670 9th Street, Arcata, CA
$1,302 Month
Great location for this professional office building directly across the street from the Arcata Plaz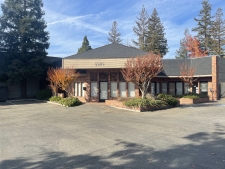 Office - 5909-5921 Stanley Avenue, Carmichael, CA
$1.35 SqFt/Month
1,230-4,880 SqFt
Offices for Lease in Carmichael
Retail - 860 G Street, Arcata, CA
$3,200 Month
3,600 SqFt
What an excellent opportunity for your retail business to be located directly on the Arcata Plaza.
Office - 385 Moffett Park Drive, Sunnyvale, CA
$2.95 SqFt/Month
6,067-49,387 SqFt
Won't you be my Neighbor GOOGLE? No closer than this building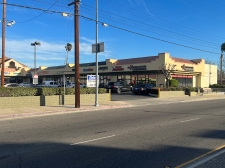 Retail - 9800 "F" Topanga Canyon Boulevard, Chatsworth, CA
$2 SqFt/Month
1,200 SqFt
PRIME RETAIL CENTER TOPANGA TOWN SQUARE FOR LEASE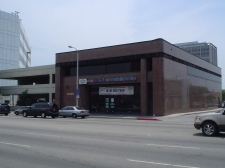 Multi-Use - 14526 Roscoe Boulevard, Panorama City, CA
$2 SqFt/Month
1,300 SqFt
Medical/Office/PROFESSIONAL Space for Lease
Industrial - 9005 ETON AVENUE UNIT A, CANOGA PARK, CA
$1.40 SqFt/Month
20,400 SqFt
Prestigious Space Terms: Negotiable with Annual Increases Available Zoning: LAMR2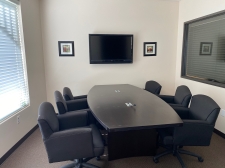 Office - 228 N Broadway STE 120, Escondido, CA
$800 SqFt/Month
198 SqFt
Professional Office Suites and Virtual Offices. Available.
California stands out as an economic juggernaut within the United States, and the state is a major source of commercial real estate listings. As the third largest state in terms of land area, behind only Alaska and Texas, California has a major footprint in almost every way imaginable.
With a gross domestic product of a whopping $2.7 trillion dollars, California is the fifth largest economy in the world. This means that there are ample commercial property and investment property opportunities available.
Companies representing a wide range of industries hold commercial property in California. Manufacturing and agriculture are both very strong, as exemplified by Silicon Valley and the state's export of crops across the country and around the world.
The state's capital is Sacramento, and its largest cities include Los Angeles, San Francisco and San Diego. The Los Angeles area is home to nearly 18 million people, making it one of the more densely populated areas in the United States. As a result, those interested in retail space, office space and commercial real estate listings will find many options in large and populous California.
---