Search Results - California
---
California stands out as an economic juggernaut within the United States, and the state is a major source of commercial real estate listings. As the third largest state in terms of land area, behind only Alaska and Texas, California has a major footprint in almost every way imaginable.


California is a major economic powerhouse, and the state's gross product stands at a whopping $1.9 trillion dollars, which, of course, means that there are ample commercial property and investment property opportunities available.


Companies representing a wide range of industries hold commercial property in California. Manufacturing and agriculture are both very strong in California, as exemplified by Silicon Valley and the state's export of crops across the country and around the world.


The state's capital is Sacramento, and its largest cities include Los Angeles, San Francisco and San Diego. The Los Angeles area is home to nearly 18 million people, making it one of the more densely populated areas in the United States. As a result, those interested in retail space, office space and commercial real estate listings will find many options in large and populous California.
?
Office - 1216 West Avenue J, Lancaster, CA
$1.35/SqFt/Month
7,968 SqFt
Centerpoint Business Park I
Industrial - 210 E Avenue L, Lancaster, CA
$0.13/SqFt/Month
12,000 SqFt
210 Industrial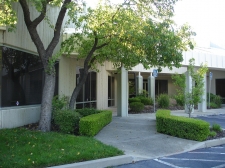 Industrial - 3065 - 3079 Kilgore Road, Rancho Cordova, CA
$0.5/SqFt/Month
1,581-34,448 SqFt
Office-Flex-Manufacturing Space For Lease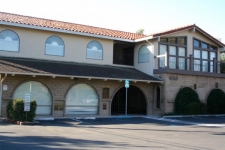 Office - 4748 Engle Rd, Carmichael, CA
$0.65/SqFt/Month
600-1,000 SqFt
Office Space For Lease
---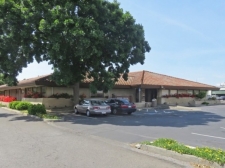 Office - 7240 East Southgate Dr, Sacramento, CA
$0.65/SqFt/Month
1,300-2,070 SqFt
Office Space For Lease - Near Hwy 99
Office - 930 3rd St Suite 205, Eureka, CA
$495/SqFt/Month
1 SqFt
Professional office suite available in this two-story office building in downtown / oldtown Eureka.
Industrial - 2500 Lewis Ave., Signal Hill, CA
$2.64/SqFt/Month
2,160 SqFt
Rare small industrial building with secured concrete yard and clarifier.
---
Retail - 13727 Camino Canada, El Cajon, CA
$2/SqFt/Month
7,176 SqFt
5 Suites Available for LEASE · $2.00 to $2.50 SF/MO NNN · Suite sizes: 800 SF to 3,510 SF ·
Retail - 13687 Camino Canada, El Cajon, CA
$2/SqFt/Month
5,120 SqFt
2 Suites Available for LEASE: · $2.00 to $2.50 SF/MO NNN Suite sizes: 1,615 &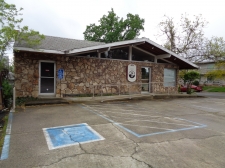 Health Care - 2371 Eureka Way, Redding, CA
$1.05/SqFt/Month
3,840 SqFt
Medical Office for Lease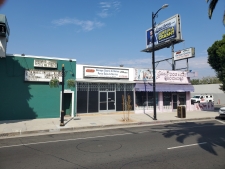 Retail - 17631 Chatsworth Street, GRANADA HILLS, CA
$1.86/SqFt/Month
750 SqFt
Granada Hills Retail/Commercial for Lease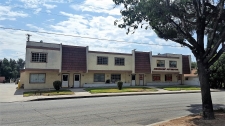 Industrial - 2166 Arrow Highway, La Verne, CA
$1.16/SqFt/Month
920 SqFt
Commercial/Industrial/Automotive
Industrial - 23907 VENTURA BLVD, Calabasas, CA
$1.4/SqFt/Month
16,960 SqFt
NEGOTIABLE TERMS LCM1 ZONING TILT UP CONSTRUCTION 15' CLEAR HEIGHT 5 OFFICES 2 RESTROOMS
Industrial - 21122 NORDHOFF STREET, UNIT D/E, Chatsworth, CA
$1.3/SqFt/Month
35,520 SqFt
NEGOTIABLE TERMS MR1 ZONING TILT UP CONSTRUCTION HEATING AND AC VENTILATION 16' CLEAR HEIGHT
Industrial - 23875 Ventura Blvd., Calabasas, CA
$1.55/SqFt/Month
19,206 SqFt
$1.55/SF/MO - YEAR 1 ASK ABOUT POTENTIAL L.A. CITY GROSS RECEIPTS TAX SAVINGS NEGOTIABLE TERMS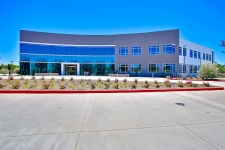 Health Care - 20360 Birch Street, Newport Beach, CA
$3.75/SqFt/Month
3,000-10,000 SqFt
Description: A two building medical office campus, totaling in 64,000 square feetCustom design sui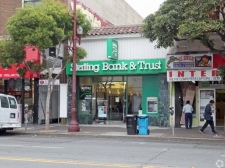 Retail - 2776 Mission Street, San Francisco, CA
2,469 SqFt
Prime Retail Store Front on Mission @ 24th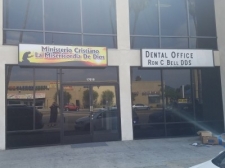 Office - 17620 Sherman Way Ave, Los Angeles, CA
$2500/SqFt/Month
1,500 SqFt
Store Front Retail \ Office for Lease over 1500 sqft on Sherman Way
Industrial - 795 & 797 Technology Way, Napa, CA
$0.89/SqFt/Month
Size ±5,888 SF Price 89¢ SF/Mo. NNN (NNN est. 31¢ per SF/Mo.)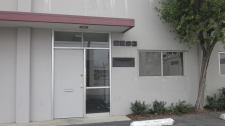 Industrial Park - 2293 S. Grand Avenue , Santa Ana, CA
$1.05/SqFt/Month
1,000 SqFt
Reception, Private Office, One (1) 10
---