Search Results - California
---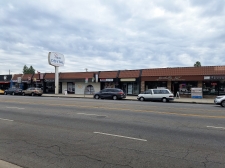 Retail - 12824 Victory Boulevard, North Hollywood, CA
$2.25/SqFt/Month
1,000 SqFt
COMMERCIAL RETAIL SPACE FOR LEASE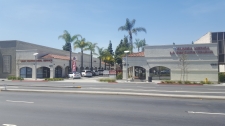 Office - 15955 Paramount Boulevard, Paramount, CA
$1.84/SqFt/Month
950 SqFt
Retail/Office Space for Lease
Industrial - 8900 ETON AVENUE, SUITE J, Canoga Park, CA
20,686 SqFt
$1.40/SF/MO With Annual Increases AVAILABLE SPACE: 1,782 SF BUILDING SIZE: 20,686 SF
Retail - 1095 S. Fortuna Boulevard, Fortuna, CA
$0.8/SqFt/Month
2,535 SqFt
Enjoy the retail, office and restaurant neighbors in this newer shopping center.
Office - 833 Mistletoe Ln, Ste100 , Redding, CA
$1.15/SqFt/Month
Beautiful office space available on the Eastside of town, right off Hilltop!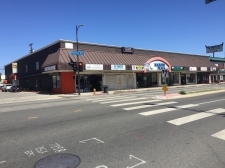 Retail - 18341-43 Sherman Way, Reseda, CA
$1.25-1.95/SqFt/Month
600-1,650 SqFt
PRIME RESEDA OFFICE/COMMERCIAL SPACE FOR LEASE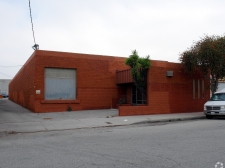 Industrial - 1335 W. 134th Street, Gardena, CA
$0.87/SqFt/Month
8,630 SqFt
INDUSTRIAL WAREHOUSE/MANUFACTURING BUILDING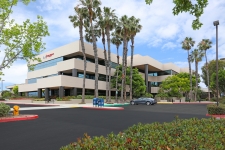 Health Care - 2100 Main St, Huntington Beach, CA
$2.5-3/SqFt/Month
Seacliff Office Park - Medical Office for Lease
Others - 23000 Meadow Lane, Twain Harte, CA
Lease Only - Twain Harte, CA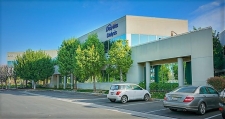 Health Care - 4361 Latham Street, Riverside, CA
$1.45/SqFt/Month
657-10,587 SqFt
Latham Medical Plaza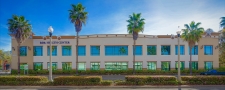 Health Care - 22032 El Paseo, Rancho Santa Margarita, CA
$2.75/SqFt/Month
1,115-2,805 SqFt
RSM Health Center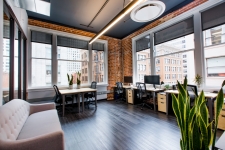 Office - 149 New Montgomery St., San Francisco, CA
0-12,000 SqFt
Build Your Werq Space!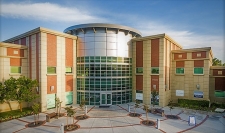 Health Care - 9450 - 9500 Stockdale Highway, Bakersfield, CA
$1.95/SqFt/Month
0-5,500 SqFt
Riverwalk Medical Plaza II
Industrial - 807 West Avenue K, Lancaster, CA
$0.16/SqFt/Month
36,722 SqFt
Ave K Commercial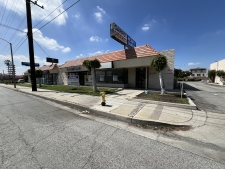 Retail - 531 N. Azusa Avenue, West Covina, CA
$1.45/SqFt/Month
3,500 SqFt
West Covina Retail Center for Lease
Industrial - 43391 Businesss Dr. Suite C-2, Temecula, CA
$13.2/SqFt/Year
See brochure!
Retail - 332 Harris St, Eureka, CA
$1.35/SqFt/Month
**THE OWNERS ARE REDEVELOPING THE BUILDING INTO 4 COMMERCIAL UNITS.**
Office - 4015 Walnut Dr, Eureka, CA
$0.8/SqFt/Month
1,500 SqFt
PENDING: Large space for the price in desirable Cutten. Walking distance from all your needs.
Others - 14251 Firestone Boulevard, La Mirada, CA
Commercial Lease - La Mirada, CA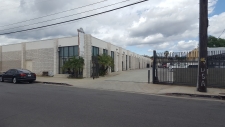 Industrial - 14701 Arminta Street, Panorama City, CA
$1.12/SqFt/Month
1,335 SqFt
Small Industrial Unit for Lease
California stands out as an economic juggernaut within the United States, and the state is a major source of commercial real estate listings. As the third largest state in terms of land area, behind only Alaska and Texas, California has a major footprint in almost every way imaginable.
With a gross domestic product of a whopping $2.7 trillion dollars, California is the fifth largest economy in the world. This means that there are ample commercial property and investment property opportunities available.
Companies representing a wide range of industries hold commercial property in California. Manufacturing and agriculture are both very strong, as exemplified by Silicon Valley and the state's export of crops across the country and around the world.
The state's capital is Sacramento, and its largest cities include Los Angeles, San Francisco and San Diego. The Los Angeles area is home to nearly 18 million people, making it one of the more densely populated areas in the United States. As a result, those interested in retail space, office space and commercial real estate listings will find many options in large and populous California.
---