Search Results - Connecticut
---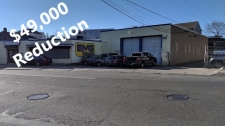 Industrial - 679 Lindley Street, Bridgeport, CT
$499,000
7,722 Sq. Ft.
7,722 OFFICE/WAREHOUSE BLDG
Office - 472 Boston Post Rd, Unit #2, Orange, CT
$224,900
1,102 Sq. Ft.
Commercial Office Condo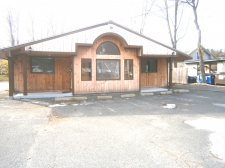 Retail - 192 Albany Tpke, Canton, CT
$349,000
2,490 Sq. Ft. on 0.42 acres
Commercial Free Standing Building
Others - 105 Main Street, Hebron, CT
$299,900
1,920 Sq. Ft.
Free Standing Commercial Building located in the very heart of Hebron General Business Zone on the C
Others - 75 Hazard Avenue F, Enfield, CT
$79,900
700 Sq. Ft.
Great location. Tenant pays $1250 per month. 5 year lease. Gas heat, Central Air, very clean unit.
Others - 1205 Main Street, Coventry, CT
$1,000
1,776 Sq. Ft. on 0.96 acres
Industrial/Warehouse/Machine shop located on RT 31.
Others - 1 Town Line Road 2, Plainville, CT
$109,999
1,739 Sq. Ft.
Great opportunity in a high traffic area right off of Route 10!
Others - 476 Naubuc Avenue 1, Glastonbury, CT
$3,967
1,587 Sq. Ft.
UNDER CONSTRUCTION GLASTONBURY! Owners will consider a free initial rent period for new tenants!
Others - 635 W Main Street, Branford, CT
$379,000
3,953 Sq. Ft.
Free standing building offers route 1 exposure with plenty of off street parking.
Others - 360 N Main Street 1-9, Southington, CT
$139,900
1,028 Sq. Ft.
Completely updated spacious unit of 1028 square feet in desirable Apple Valley Plaza!!
Others - 67 S Main Street, Waterbury, CT
$325,000
6,875 Sq. Ft.
So much opportunity here....next door to the palace theater and housing for UCONN...
Others - 36 Thompson Street, East Haven, CT
$325,000
2,000 Sq. Ft.
Ideal location for office space, two office floors directly off of busy Route 80 and close to other
Others - 415 Killingworth Road 4 and 5, Haddam, CT
$125,000
1,150 Sq. Ft.
WHAT A DEAL, TWO OFFICE CONDO'S FOR THE PRICE OF ONE!!RIGHT OFF OF ROUTE 9 IN HIGGANUM.
Others - 31 Hall Avenue, Wallingford, CT
$310,000
2,852 Sq. Ft.
Prime location in the heart of downtown Wallingford.
Others - 107 Main Street, Hebron, CT
$690,000
3,744 Sq. Ft.
Located in the Heart of Hebron General Business Zone with Excellent Visibility and Traffic Count on
Office - 531 Main Street, East Hartford, CT
$275,900
2,660 Sq. Ft.
LOCATION...LOCATION!
Land - 0 Nanni Drive, Winsted, CT
$164,900
18.78 acres
Coldwell Banker Commercial NRT presents for sale 0 Nanni Drive in Winsted, Connecticut. This 18.
Others - 942 Stafford Avenue, Bristol, CT
$209,900
Business For Sale - Bristol, CT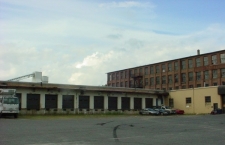 Industrial - 300 Chase River Road, Waterbury, CT
$1,200,000
65,000 Sq. Ft. on 2.5 acres
65,000 +/- SF warehouse mill building on 2.5 +/- acres. For Sale or Lease.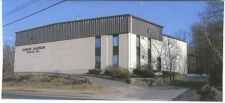 Industrial - 1188 Wolcott Road, Wolcott, CT
$450,000
6,200 Sq. Ft. on 4.9 acres
6,200 SF of high bay warehouse with 1,400 SF of nice office space - for sale or lease.
Located on the East Coast of the United States in New England, Connecticut comes with a variety of commercial real estate listings. Known for being green and beautiful, Connecticut is one of the geographically smaller states in the United States, but it stands out for many reasons, including its idyllic small towns, colonial housing and historically significant locations.
According to the 2010 Census, Connecticut is home to over 3.5 million residents. Bridgeport, Connecticut has an estimated population of about 147,000 and has a variety of investment property. The state capital of Hartford is home to about 123,000 and also provides a lot of the state's commercial realty.
Connecticut's economy has many bright spots as indicated by the state's high median income, which is over $74,000 per year. The state's gross product in 2016 was over $230 billion dollars. Manufacturing, ranging from metal equipment and machinery to electronics and scientific equipment, represent the majority of the state's commercial property and overall economy.
Office space and retail space options are plentiful in Connecticut as are commercial real estate listings. The high median income and gdp help Connecticut stand out.
---