Search Results - Connecticut
---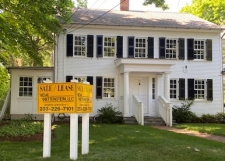 Office - 70 Old Kings Highway, Darien, CT
$1,699,000
3,300 Sq. Ft.
3,300 SF Office Building. Potential expansion
Retail - 719 Post Road East, Westport, CT
$1,590,000
4,899 Sq. Ft. on 0.43 acres
Ideal for Owner User, Investor or Redevelopment. Retail Building Available for Sale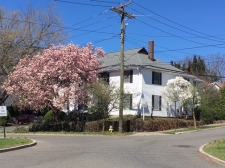 Office - 105 Woodrow Avenue, Southport, CT
$1,395,000
5,262 Sq. Ft. on 0.22 acres
A great investment for a growing business with additional rental income opportunity
Multi-family - 559-561 Hillside Avenue, Hartford, CT
$269,900
Mixed Use Property, Centrally located in the hart of Hartford's Southend.
Office - 472 Boston Post Rd, Unit #2, Orange, CT
$199,000
1,102 Sq. Ft.
Commercial Office Condo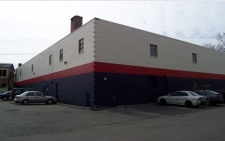 Industrial - 73 River St, Bridgeport, CT
$1,200,000
36,462 Sq. Ft. on 0.89 acres
33,000 SF Warehouse for Sale
Others - 105 Pomeroy Avenue, Meriden, CT
$1,800,000
30,000 Sq. Ft.
6.13 ac. lot., M-1 zone, approval for 41 units (One bedroom design) apartment building *
Others - 92 Parum Road, Colchester, CT
$450,000
2,370 Sq. Ft.
Investors take note - 2 Family zoned Commercial is being offered as a package deal to include both 9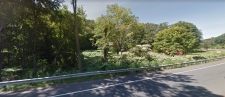 Multi-Use - 863 Danbury Rd, Wilton, CT
$1,499,900
18.34 acres
Rare opportunity to build in this very upscale location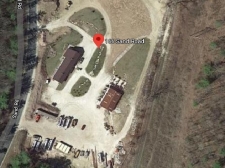 Industrial - 166 Sand Road, Canaan, CT
$1,300,000
4,500 Sq. Ft. on 6.7 acres
Prime candidate for industrial manufacturing, a transfer station, trucking operation, wood processin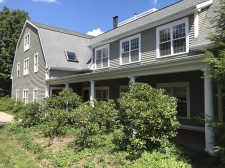 Office - 158 Danbury Road # 7, Ridgefield, CT
$235,000
1,078 Sq. Ft. on 0.94 acres
Begin working in Ridgefield, "Connecticut's #1 Town", today.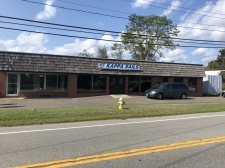 Retail - 404-414 Boston Post Road, Westbrook, CT
$399,000
3,418 Sq. Ft. on 0.03 acres
3,418 SF Retail / Commercial Building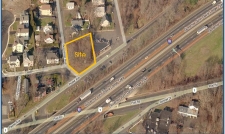 Land - 110 Woodrow Avenue, Southport, CT
0.32 acres
PREMIER DEVELOPMENT SITE- SOUTHPORT, CT
Multi-Use - 130 Mt Pleasant Rd, Newtown, CT
$899,000
6,700 Sq. Ft. on 1.11 acres
Well known location. Business for sale with real estate
Industrial - 16 Francis J. Clarke Circle Unit 4, Bethel, CT
$413,000
4,354 Sq. Ft.
Coldwell Banker Commercial NRT presents for sale 16 Francis J Clarke Circle, Unit 4 located in Bethe
Office - 6 Hudson Street, Bridgeport, CT
$250,000
ATTENTION INVESTORS!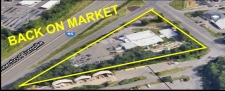 Industrial - 88 Marsh Hill Rd, Orange, CT
$3,900,000
4.52 acres
4.52 Acres Development Property
Multi-Use - 1 Main Street, Chester, CT
$750,000
2,200 Sq. Ft. on 0.07 acres
Incredible Location in the Heart of Chester Village
Others - 941 Farmington Avenue, Bristol, CT
$179,900
1,169 Sq. Ft. on 0.23 acres
Commercial For Sale - Bristol, CT
Others - 65 Elm Street, Vernon, CT
$334,900
2,940 Sq. Ft.
Well preserved older Victorian house, remodeled and upgraded building, with newer furnace and roof.
Located on the East Coast of the United States in New England, Connecticut comes with a variety of commercial real estate listings. Known for being green and beautiful, Connecticut is one of the geographically smaller states in the United States, but it stands out for many reasons, including its idyllic small towns, colonial housing and historically significant locations.
According to the 2010 Census, Connecticut is home to over 3.5 million residents. Bridgeport, Connecticut has an estimated population of about 147,000 and has a variety of investment property. The state capital of Hartford is home to about 123,000 and also provides a lot of the state's commercial realty.
Connecticut's economy has many bright spots as indicated by the state's high median income, which is over $74,000 per year. The state's gross product in 2016 was over $230 billion dollars. Manufacturing, ranging from metal equipment and machinery to electronics and scientific equipment, represent the majority of the state's commercial property and overall economy.
Office space and retail space options are plentiful in Connecticut as are commercial real estate listings. The high median income and gdp help Connecticut stand out.
---