Search Results - Connecticut
---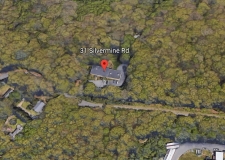 Industrial - 31-47 Silvermine Rd, Seymour, CT
$3,890,000
11,000 Sq. Ft. on 17 acres
17 Acre Development site w/ planned 100K SF Industrial Bldg
Others - 141 Hazard Avenue a & B, Enfield, CT
$999,000
5,881 Sq. Ft.
Two free-standing buildings on 1.27 acres. Parking for 25 cars.
Others - 600 N Colony Road 5, Wallingford, CT
$149,900
Excellent opportunity to own at Great price liquor store Business in New Haven County located on bus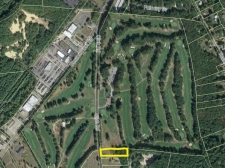 Land - 154 Club Rd., Windham, CT
$87,500
1.14 acres
1.15 Acre Vacant Land
Office - 4154 Madison Avenue, Trumbull, CT
$2,125,000
18,800 Sq. Ft. on 1.03 acres
Income Producing Property Adjacent to Trumbull Mall for Sale At $2,125,000
Retail - 957 East Main Street, Torrington, CT
$749,999
3,240 Sq. Ft.
Coldwell Banker Commercial Realty presents for sale 957 East Main Street, located in Torrington, Con
Others - Withheld Avenue, Plainville, CT
$235,000
3,000 Sq. Ft.
Established Wine & Liquor Business for sale located in busy shopping plaza.
Others - 129 W Main Street, Clinton, CT
$695,000
2,948 Sq. Ft.
This high-visibility, established business boasts a prime locations directly on Rt 1!
Others - 223 Meadow Street, Naugatuck, CT
$1,200,000
14,252 Sq. Ft.
Commercial For Sale - Naugatuck, CT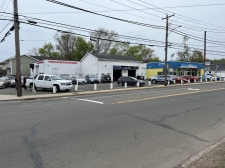 Retail - 598-606 Main Street, East Haven, CT
$2,000,000
10,403 Sq. Ft. on 0.67 acres
Multi-Tenanted Investment Property
Others - 735 Farmington Avenue, Bristol, CT
$599,900
4,396 Sq. Ft.
Commercial For Sale - Bristol, CT
Others - 8 Curtiss Court, Naugatuck, CT
$450,000
6,051 Sq. Ft.
Commercial For Sale - Naugatuck, CT
Others - 9-15 Main Street, Norwich, CT
$750,000
12,978 Sq. Ft.
New to market! Portfolio sale consisting of the beloved landmark, The Carroll Bldg (
Others - 887 Main Street, Manchester, CT
$6
1,221 Sq. Ft.
An excellent opportunity and a fantastic price for your office space located on the highly trafficke
Others - 25 S Main Street 1st Fl, East Windsor, CT
$1,750
1,312 Sq. Ft.
Lots of traffic great location!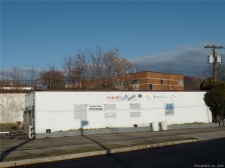 Retail - 540 James St, Bridgeport, CT
$599,000
2,794 Sq. Ft. on 0.28 acres
Fully Equipped Car Wash For Sale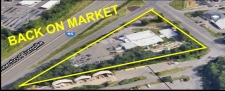 Industrial - 88 Marsh Hill Rd, Orange, CT
$3,900,000
4.52 acres
4.52 Acres Development Property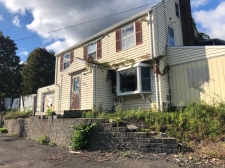 Retail - 228 MERIDEN ROAD, Middlefield, CT
$699,000
1,836 Sq. Ft. on 0.71 acres
RETAIL WITH BUILDING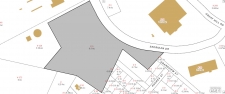 Industrial Park - Sheridan Drive, Lot #21, Naugatuck, CT
$500,000
6.5 acres
6.5 Acres w/ Finished 1.82 Acres for Sale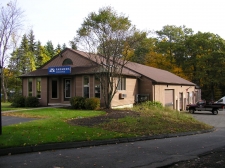 Industrial - 8 Covey Rd, Burlington, CT
$625,000
6,859 Sq. Ft.
Industrial building with multiple tenants
Located on the East Coast of the United States in New England, Connecticut comes with a variety of commercial real estate listings. Known for being green and beautiful, Connecticut is one of the geographically smaller states in the United States, but it stands out for many reasons, including its idyllic small towns, colonial housing and historically significant locations.
According to the 2010 Census, Connecticut is home to over 3.5 million residents. Bridgeport, Connecticut has an estimated population of about 147,000 and has a variety of investment property. The state capital of Hartford is home to about 123,000 and also provides a lot of the state's commercial realty.
Connecticut's economy has many bright spots as indicated by the state's high median income, which is over $74,000 per year. The state's gross product in 2016 was over $230 billion dollars. Manufacturing, ranging from metal equipment and machinery to electronics and scientific equipment, represent the majority of the state's commercial property and overall economy.
Office space and retail space options are plentiful in Connecticut as are commercial real estate listings. The high median income and gdp help Connecticut stand out.
---