Search Results - Connecticut
---
Others - 30-34 Maple Avenue, Windsor, CT
$299,995
8,189 Sq. Ft.
Building consist of Medical and Engineering Offices, Hair Stylists and other business offices.
Others - 9 N Main Street, Enfield, CT
$409,900
9,143 Sq. Ft.
Great potential - 8 units total. The 3 units presently rented are on the first floor (
Others - 1755 Meriden Waterbury Turnpike 4, Southington, CT
$149,900
1,440 Sq. Ft.
BUSY R-322, RIGHT OFF OF I-84 & I-691, EASY ON AND EASY OFF, ACROSS STREET FROM HOME DEPOT &
Others - 1755 Meriden Waterbury Turnpike, Southington, CT
$119,900
1,080 Sq. Ft.
Commercial Condo for sale or for lease, adjacent but separate from Unit 4 (Unit 4) is ( $149900)
Others - 1755 Meriden Waterbury Turnpike 4 & 5, Southington, CT
$249,900
2,520 Sq. Ft.
UNITS 4 & 5 SOLD TOGETHER 2500+ SQ FT $249,900. GREAT SPACE FOR OFFICE ETC.
Others - 141 Hazard Avenue a & B, Enfield, CT
$999,000
5,881 Sq. Ft.
Two free-standing buildings on 1.27 acres. Parking for 25 cars.
Others - 112 Spring Street, Enfield, CT
$199,900
1,993 Sq. Ft.
For sale and for rent business description for lease @ $2,500/month gross.
Others - 25 S Main Street, East Windsor, CT
$289,900
2,625 Sq. Ft.
Rare free standing East Windsor commercial building strategically located just a little over a mile
Others - 105 Pomeroy Avenue, Meriden, CT
$899,900
30,000 Sq. Ft.
This listing is for land, plans and approval package only. 6.13 ac. lot.
Others - 92 Parum Road, Colchester, CT
$450,000
2,370 Sq. Ft.
Investors take note - 2 Family zoned Commercial is being offered as a package deal to include both 9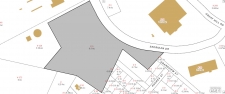 Industrial Park - Sheridan Drive, Lot #21, Naugatuck, CT
$500,000
6.5 acres
6.5 Acres w/ Finished 1.82 Acres for Sale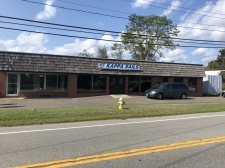 Retail - 404-414 Boston Post Road, Westbrook, CT
$379,000
3,418 Sq. Ft. on 0.03 acres
3,418 SF Retail / Commercial Building

Office - 190 Westbrook Rd, Essex, CT
$315,000
190 Westbrook Road, Essex - Unit 3A 3,180 SF+ of Office Space - For Sale or Lease
Multi-Use - 130 Mt Pleasant Rd, Newtown, CT
$779,000
6,700 Sq. Ft. on 1.11 acres
Well known location. Business for sale with real estate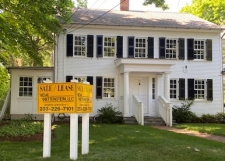 Office - 70 Old Kings Highway, Darien, CT
$1,699,000
3,300 Sq. Ft.
3,300 SF Office Building. Potential expansion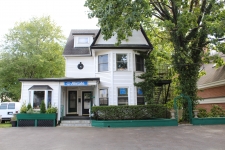 Multi-family - 770 Boston Post Road, Darien, CT
$999,999
3,500 Sq. Ft. on 0.23 acres
Superbly Located Mixed Use Property For Sale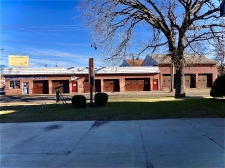 Industrial - 1289 Stratford Avenue, Stratford, CT
$595,000
4,975 Sq. Ft. on 0.26 acres
Great visibility! Advertise your business with your very own roof top billboard!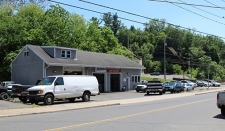 Industrial - 12 Beaver Street, Ansonia, CT
$300,000
1,932 Sq. Ft. on 0.4 acres
Industrial with 3 drive in doors for sale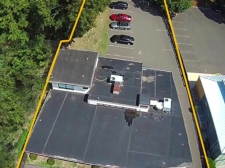 Retail - 719 Post Road East, Westport, CT
$1,590,000
4,942 Sq. Ft. on 0.43 acres
Retail Building for Sale- Ideal for Owner User, Investor or Redevelopment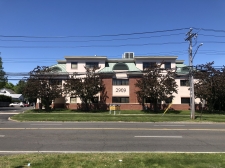 Office - 2909 Main Street, Stratford, CT
21,462 Sq. Ft. on 1.04 acres
Plug & Play Medical Building for Sale
Located on the East Coast of the United States in New England, Connecticut comes with a variety of commercial real estate listings. Known for being green and beautiful, Connecticut is one of the geographically smaller states in the United States, but it stands out for many reasons, including its idyllic small towns, colonial housing and historically significant locations.
According to the 2010 Census, Connecticut is home to over 3.5 million residents. Bridgeport, Connecticut has an estimated population of about 147,000 and has a variety of investment property. The state capital of Hartford is home to about 123,000 and also provides a lot of the state's commercial realty.
Connecticut's economy has many bright spots as indicated by the state's high median income, which is over $74,000 per year. The state's gross product in 2016 was over $230 billion dollars. Manufacturing, ranging from metal equipment and machinery to electronics and scientific equipment, represent the majority of the state's commercial property and overall economy.
Office space and retail space options are plentiful in Connecticut as are commercial real estate listings. The high median income and gdp help Connecticut stand out.
---