---
The State of Florida ranks as the fourth most populous state in the United States with approximately 18.8 million people according to the 2010 US Census. This factor translates into a good deal of commercial real estate listings. Tallahassee, the state capital, is home to roughly 181,000 residents and a large portion of the state's commercial realty.


Florida's largest city is Jacksonville, which has over 1.3 million people in the area and about 820,000 residents in the city proper. Jacksonville's deepwater port makes it a leading hub for global shipping and a major contributor to the state's economy.


Other major cities include Miami, Tampa, Orlando and St. Petersburg as well as numerous smaller cities. There are a variety of substantial cities in Florida with a wide range of commercial real estate listings and opportunities for investment property.


Florida is an economic powerhouse with a gross domestic product in 2010 of over $700 billion dollars. Ports and tourism make up major parts of the Florida's economy. The strength of Florida's economy coupled with its numerous large cities makes Florida an interesting opportunity for investment property, as there is a strong supply of commercial realty, retail and office space.
Business Park - 5115 S Lakeland Dr, Lakeland, FL
$410,000
2,938 Sq. Ft. on 0.07 acres
SOUTH LAKELAND PROFESSIONAL OFFICE BUILDING FOR SALE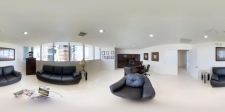 Office - 900 Biscayne Blvd Suite 1403-O, Miami, FL
$935,000
1,500,000 Sq. Ft. on 49299.44 acres
Luxury Fully Furnished Office Space for Sale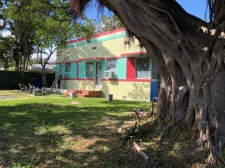 Multi-family - 401-403 NE 14th Avenue, Fort Lauderdale, FL
$875,000
1,912 Sq. Ft. on 0.16 acres
Great Re-Development Opportunity in Victoria Park
Retail - 8061 Lone Star Rd, Jacksonville, FL
$189,000
2,874 Sq. Ft. on 0.57 acres
Daycare Center For Sale (Building & Property Only)
---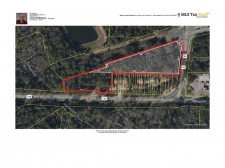 Land - 6013 Hilburn Rd, Pensacola, FL
$209,000
1.52 acres
COMMERCIAL HARD CORNER WITH LIGHT - 1.52 ACRES NEAR MALL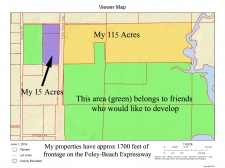 Land - SOUTH FOLEY BEACH EXPRESSWAY, Orange Beach, FL
$2,500,000
16 acres
16 ACRES AT MEDIAN CUT ABOUT 1 MILE NORTH OF TOLL BRIDGE-WEST SIDE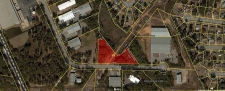 Land - 7750 SEARS BLVD, PENSACOLA, FL
$71,900
1.71 acres
VACANT INDUSTRIAL/COMMERCIAL/DISTRIBUTION VACANT LAND - PENSACOLA COMMERCE PARK
---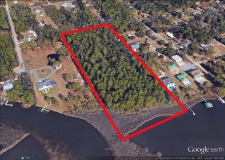 Land - GERALD ROAD, PENSACOLA, FL
$370,000
6.36 acres
BAYOU GRANDE WATERFRONT 6+ ACRES VACANT FOR DEVELOPMENT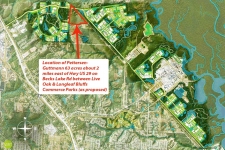 Land - 63 ACRES COMMERCIAL - BECKS LAKE ROAD, Cantonment, FL
$1,575,000
63 acres
63 VACANT ACRES LYING ON BECKS LAKE RD ABOUT 2 MILES EAST OF US 29
Multi-Use - 2247 N Lecanto Hwy, Lecanto, FL
$129,900
GNC Lot .84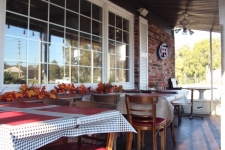 Retail - 12169 S Williams St, Dunnellon, FL
$279,000
2,608 Sq. Ft. on 0.32 acres
Established Italian Restaurant with customer base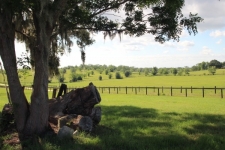 Farm - 5460 S Lecanto Hwy, Lecanto, FL
$1,350,000
180 acres
180 Acre large tract of improved pastureland prime for development
Office - 3108 St. Johns Ave, Palatka, FL
$59,900
720 Sq. Ft. on 0.21 acres
Smaller sized office with 720 +/- sqft, off street parking, & metal roof.
Bed Breakfast - 51 Avenue C, Apalachicola, FL
$3,280,000
19,276 Sq. Ft. on 0.68 acres
Gibson Inn, 51 Avenue C, Apalachicola, FL, a bed and breakfast, is "one the most recognized and icon
Industrial - 423 W Gulf to Lake Highway, Lecanto, FL
$500,000
2,440 Sq. Ft. on 2.34 acres
Prime Multi Use Commercial/Industrial Property located in Lecanto, Florida across from the County La
Retail - 10368 State Rd 84 #105, Davie, FL
$999,000
3,500 Sq. Ft.
For Sale Ratail Condo I-595 in Davie Retail Space!
Office - 8050 N University Dr. #210, Tamarac, FL
$152,900
910 Sq. Ft. on 1.16 acres
For Sale Tamarac Office Condo!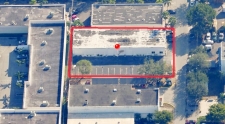 Industrial - 1101 NW 51st St., Fort Lauderdale, FL
$1,029,000
6,100 Sq. Ft. on 0.07 acres
For Sale Fort Lauderdale Office/Warehouse
Business - 16200 Indian Trace, Weston, FL
$375,000
1,700 Sq. Ft.
For Sale business successful Dry Cleaner Business in Weston, FL!
Retail - 3671-3685 Davie Blvd., Fort Lauderdale, FL
$829,000
4,124 Sq. Ft. on 0.26 acres
For Sale Investment Strip center fully rented
---