---
The State of Florida ranks as the fourth most populous state in the United States with approximately 18.8 million people according to the 2010 US Census. This factor translates into a good deal of commercial real estate listings. Tallahassee, the state capital, is home to roughly 181,000 residents and a large portion of the state's commercial realty.


Florida's largest city is Jacksonville, which has over 1.3 million people in the area and about 820,000 residents in the city proper. Jacksonville's deepwater port makes it a leading hub for global shipping and a major contributor to the state's economy.


Other major cities include Miami, Tampa, Orlando and St. Petersburg as well as numerous smaller cities. There are a variety of substantial cities in Florida with a wide range of commercial real estate listings and opportunities for investment property.


Florida is an economic powerhouse with a gross domestic product in 2010 of over $700 billion dollars. Ports and tourism make up major parts of the Florida's economy. The strength of Florida's economy coupled with its numerous large cities makes Florida an interesting opportunity for investment property, as there is a strong supply of commercial realty, retail and office space.
Office - 7800 W Oakland Park Blvd #B-302, Sunrise, FL
$159,390
1,155 Sq. Ft. on 0.03 acres
For Sale, Medical/Professional Office - 1155 SQFT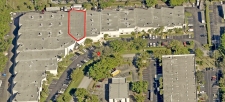 Industrial - 2301 NW 33 Ct, Pompano Beach, FL
$1,150,000
7,255 Sq. Ft. on 0.17 acres
FOR SALE! +/- 7,255 SqFt Office / Warehouse Condo in Pompano Beach!
Office - 4402 Del Prado BLVD S 1, 4, 5, CAPE CORAL, FL
$17,788
0 acres
None.
Office - 629 SW 1st Avenue, Fort Lauderdale, FL
$1,000,000
1,337 Sq. Ft. on 4750 acres
Property Ideal for Adaptive reuse or redevelopment
---
Industrial Park - 933 Shotgun Road, Sunrise, FL
$599,995
3,508 Sq. Ft. on 3655 acres
3,500 Sq. Ft. of Flex warehouse, dock height with 22' clear ceilings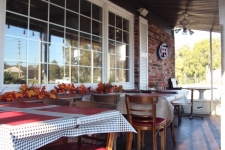 Retail - 12169 S Williams St, Dunnellon, FL
$268,000
2,608 Sq. Ft. on 0.32 acres
Established Italian Restaurant with customer base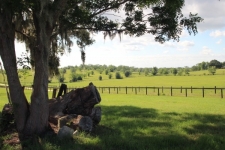 Farm - 5460 S Lecanto Hwy, Lecanto, FL
$1,350,000
180 acres
180 Acre large tract of improved pastureland prime for development
---
Retail - 10368 State Rd 84 #105, Davie, FL
$999,000
3,500 Sq. Ft.
For Sale Ratail Condo I-595 in Davie Retail Space!
Retail - 1422 9th St, Bradenton, FL
$490,000
3,780 Sq. Ft.
THIS SITE IS GREAT FOR ANY THING AUTO RELATED, DRIVE THRU PAINT BOOTH, MOTOR PULLING BEAM OUT SIDE H
Industrial - 9114 W US HIGHWAY 192 HIGHWAY, CLERMONT, FL
$50,000
1,200 Sq. Ft.
No Real estate included in sale.
Industrial - 1616 PALMWAY STREET, KISSIMMEE, FL
$299,000
2,771 Sq. Ft.
Looking to open your own Mechanic shop or body shop? Here you go. Located in city limits.
Industrial - 4024 W VINE STREET, KISSIMMEE, FL
$1,300,000
6,529 Sq. Ft.
Spectacular Location on HWY 192, access through 2 major intersections Hoagland and W. Vines St. (
Health Care - 5441 N. University Dr, Coral Springs, FL
$2,349,000
7,000 Sq. Ft. on 0.16 acres
For Sale Freestanding Medical 7000 sqft 5441 University Coral Springs, FL 33067
Office - 6260 W Atlantic Blvd, Margate, FL
$749,000
3,300 Sq. Ft. on 12900 acres
For Sale Freestanding Professional Office Margate, FL 33063
Office - 2900 Palm Ave, Hialeah, FL
$1,790,000
15,252 Sq. Ft. on 0.35 acres
For Sale, Medical Office - 15252 SQFT
Multi-family - 7680 NW 17th Ave, Miami, FL
$399,000
25,194 Sq. Ft. on 0.58 acres
For Sale, Residential Land - 25194 SQFT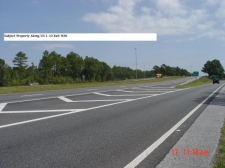 Land - Slahom Dr, Milton, FL
$799,000
8 acres
8 Acres along I-10 exit #26 approx 1250
Others - 11735 SW 147th Ave Unit 33, Miami, FL
$90,000
48,995 Sq. Ft.
Established business for more than 5 years.
Land - 0 Wiscon Rd, Brooksville, FL
$1,875,000
10.3 acres
Subject is 10.
Land - 0 Commercial Way, Weeki Wachee, FL
$600,000
999,999 Sq. Ft. on 7.6 acres
Prime Location - Near Fast Growing Area of Hernando County, Florida's Nature Coast. 7.6 Acres.
---