---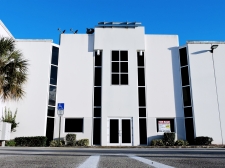 Industrial - 12481 NW 44th Street, Coral Springs, FL
$899,000
5,744 Sq. Ft.
For Sale, Coral Springs, Office/Warehouse - 5,744 SQ FT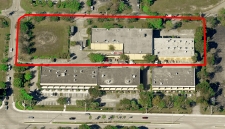 Industrial - 11917-11929 W Sample Rd, Coral Springs, FL
$4,699,000
31,824 Sq. Ft. on 3.03 acres
For Sale, Coral Springs, Office/Warehouse - 31,824 SF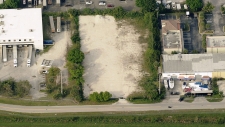 Land - 2401 SW 31 St, Fort Lauderdale, FL
$1,600,000
1.5 acres
For Sale, Dania Beach, Land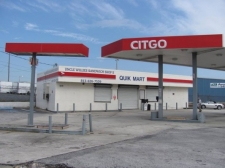 Retail - 6208 E Hillsborough Ave, Tampa, FL
$550,000
1,798 Sq. Ft. on 0.49 acres
6208 E Hillsborough AveTampa, Fl 33610
Retail - 307 N Chruch Ave., Mulberry, FL
$97,000
1,762 Sq. Ft. on 0.17 acres
Corner lot on busy Church St with a 1,762 SF building.
Office - 5139 Elmira Street, Milton, FL
$599,900
5,664 Sq. Ft. on 0.63 acres
CONFIDENTIAL LISTING. Beautifully renovated 5,664 +/- SF Office or retail building on 0.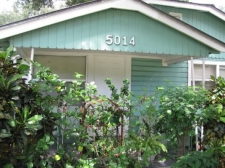 Industrial - 5014 N 30th St, Tampa, FL
$85,000
1,209 Sq. Ft. on 0.27 acres
Large industrial lot with usable 1209 sq ft bldg. for offices or storage.

Retail - 16301 N Florida Ave, Lutz, FL
$4,250,000
18,580 Sq. Ft. on 2.78 acres
Portfolio consisting of 3 commercial properties near Avila. Financials are available on the Plaza
Industrial - 12509 NW 44th St., Coral Springs, FL
$898,720
5,753 Sq. Ft.
For Sale Office/Warehouse Condo
Industrial - 600 107Th Street Ocean, Marathon, FL
$948,700
3,160 Sq. Ft.
Watch the income roll in with little to no effort.
Industrial - 1270 Tolar White, Gretna, FL
$4,252,250
Near casino.
Office - 6430 SE 221st Street, Hawthorne, FL
$275,000
3,139 Sq. Ft.
A great Opportunity in downtown Hawthorne. This Commercial building featuring three suites.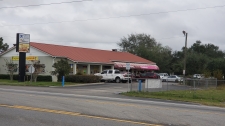 Retail - 103 US Hwy 17&92, Haines City, FL
$450,000
3,780 Sq. Ft. on 0.54 acres
103 US Hwy 17&92 Haines City Fl
Industrial - 1511 Taylor Avenue, Coleman, FL
$1,654,500
480 Sq. Ft.
FreeFlight Airport (2FA6) was developed in the late 1960s.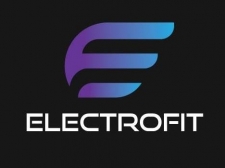 Business - 1975 Tigertail Blvd, Dania Beach, FL
ElectroFit offers anti-aging body toning therapy devices online at best prices!
Industrial - 16507 NW SR 45, High Springs, FL
$137,500
900 Sq. Ft.
Located in High Springs, this 1.8 acre facility would be ideal location for new business.
Industrial - 6900 SW Archer Road, Gainesville, FL
$659,900
1 Sq. Ft.
This is a 1.02 acre piece off Archer Rd., next to the Vet clinic and Publix.
Office - 2830 NW 41ST Street M, Gainesville, FL
$339,000
2,104 Sq. Ft.
This stand alone building in Thornebrook 3 is rare to find.
Multi-family - 4309 SW 68TH Terrace, Gainesville, FL
$1,599,900
24,755 Sq. Ft.
Here is your chance to own 24 rental units all within the same community, this offering of 6 Buildin
Industrial - 99701 Overseas Hwy, Other City - Keys/Islands, FL
$115,000
Consumer:BLUEWATER DIVERS OF KEY LARGO. OWNER FINANCING MAY BE AVAILABLE.
The State of Florida ranks as the fourth most populous state in the United States with approximately 21.3 million people, up from 18.8 million in the 2010 US Census. This factor translates into a good deal of commercial real estate listings. Tallahassee, the state capital, is home to roughly 191,000 residents and a large portion of the state's commercial realty.
Florida's largest city is Jacksonville, which has over 1.3 million people in the area and about 892,000 residents in the city proper. Jacksonville's deepwater port makes it a leading hub for global shipping and a major contributor to the state's economy.
Other major cities include Miami, Tampa, Orlando and St. Petersburg. There are a variety of substantial cities in Florida with a wide range of commercial real estate listings and opportunities for investment property.
Florida is an economic powerhouse with a gross domestic product in 2018 of over $1 trillion dollars. Ports and tourism make up major parts of the Florida's economy. The strength of Florida's economy coupled with its numerous large cities makes Florida an interesting opportunity for investment property, as there is a strong supply of commercial realty, retail and office space.
---