---
Many people do not realize that Georgia is an economic powerhouse with a gross state product of $403.1 billion and ample commercial real estate listings. One of the reasons that Georgia has such an impressive state economy is that 15 Fortune 500 companies have office space located in the state. Further, 26 Fortune 1000 companies have retail space and industrial space in Georgia including Coca Cola, Delta, and Home Depot.


Aside from the large corporations that have headquarters in the state, a great deal of Georgia's economy and commercial rural land is based on agricultural endeavors. The state is famous for outputs of a variety of foods including peaches, peanuts and tobacco. Industrial space in Georgia is dedicated to everything from food processing and paper product manufacturing to chemical products and equipment for transportation.


Much of the state's commercial real estate listings are based in Atlanta. This city is a major hub for transportation, government, industry and communications. Amongst the large corporations with office space headquarters in Atlanta are Rubbermaid, UPS, Chick-fil-A and Delta Airlines.


While the majority of the Georgia's commercial real estate listings may be in Atlanta, other highly populated areas include Augusta, Columbus, Savannah and Athens.
Multi-Use - 1400 Barrett Corners Drive, Kennesaw, GA
$750,000
7,000 Sq. Ft. on 1.1 acres
GREAT INVESTMENT ADJACENT TO KFC, WENDY'S & ARBY'S in KENNESAW, GEORGIA
Land - 7 Church Street, Auburn, GA
$200,000
1.1 acres
Property located in downtown Auburn, GA across from City Offices.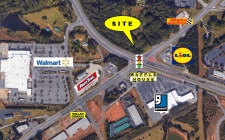 Land - Powder Springs Road & Barrett Parkway, Marietta, GA
$600,000
0.86 acres
LAST CORNER @ BARRETT PARKWAY & POWDER SPRINGS ROAD
Land - Covington Hwy. & Wellborn Road, Lithonia, GA
$1,650,000
11 acres
11 ACRES ON BUSY COVINGTON HWY. Will subdivide.
---
Land - Suwanee Dam Road & Hwy. 20, Sugar Hill, GA
$650,000
1.5 acres
1.5 ACRES ON SUWANEE DAM ROAD IN GROWTH PATTERN OF MALL OF GEORGIA
Land - 842 Harmony Road, Eatonton, GA
$1,200,000
40 acres
40+ ACRES ON HARMONY ROAD
Office - 161 MC Pettigrew, Fitzgerald, GA
$389,000
MOVE IN READY......
---
Office - 790 Veterans Memorial Pkwy, Hinesville, GA
$16
3,800 Sq. Ft. on 1.99 acres
$16NNN Retail/Office opportunity along Veterans Parkway in Hinesville.
Retail - 2636 Fairburn Road Southwest, Atlanta, GA
$650,000
4,000 Sq. Ft. on 1.92 acres
Great opportunity for a 4000 sq ft Event space in Atlanta 5 minutes from I-285, and 10 mins from Har
Others - 19 & 47 Hudson St, Warrenton, GA
$35,000
2,184 Sq. Ft. on 1.2 acres
Funeral home is in good shape and white home will need a lot of TLC or either be torn down.
Land - 3575 Centerville Hwy, Snellville, GA
$125,000
2.44 Acres Commerical Land
Others - 164 Franklin St, Macon, GA
$136,900
8,450 Sq. Ft. on 0.17 acres
Office and warehouse space one block off Riverside Drive. Downtown is less than 1/2 mile from I-16.
Land - 648 S Main St, Hinesville, GA
$39,900
0.78 acres
Great multi family opportunity near the proposed new super Kroger and The Oglethorpe Shopping Center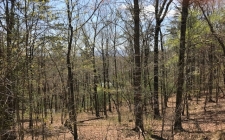 Land - L347 Echo Rd, Morganton, GA
$15,000
1.04 acres
Beautiful Building Lot with a Gorgeous Mountain Year Round View in a well established Subdivision of
Land - 7+AC Emmaus Rd, Blue Ridge, GA
$79,200
7.2 acres
Buyer who is looking for acreage, scenic pasture and a Mountain View with a creek on 7.2 acres.
Land - Lot 8A Gralan Dr, Byron, GA
$30,800
0.29 acres
Perfect commercial lot in Byron, Peach County, right off the Byron - I75 exit.
Multi-family - 4540 Lakewood Ave, Macon, GA
$58,900
Love to garden, hang your clothes on the clothes line, need a workshop. Come see this great house!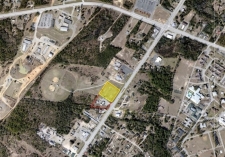 Land - 3651 Peach Orchard, Augusta, GA
$200,000
4 acres
Land for Sale in Augusta - 4.0 acres
Land - 614 Pacific Pl, Hinesville, GA
$275,000
1.28 acres
Commercial land opportunity. Paved Roads and utilities in place. Lot is approximately 1.
Land - 608 Pacific Pl, Hinesville, GA
$275,000
1.15 acres
Commercial land opportunity.Paved Roads and utilities in place. Lot is approximately 1.
---