---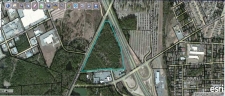 Land - 0 Hwy 319 S, Tifton, GA
$2,250,000
22.48 acres
Acreage with visibility from I-75 & US 319 - 4 lanes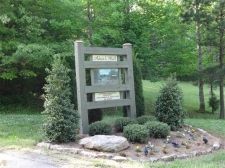 Resort - 6G Gold Flume Way, Cleveland, GA
$85,000
4.82 acres
Mountain Building Lot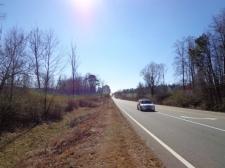 Land - 4141 Gainesville Highway, Buford, GA
$349,000
4.02 acres
4 Acres zoned commercial with all utilities in City Limits of Buford.
Multi-family - 49 Leader Rd, Marietta, GA
$275,000
1.01 acres
Estate owned residential income producing property.
---
Office - 817 OAK STREET, Eatonton, GA
$155,000
3,840 Sq. Ft. on 0.6 acres
Remodeled and updated front of the building. New hvac, windows, paint and wiring.
Land - LT 29 Owltown Rd, Ellijay, GA
$59,000
8.02 acres
Wow this 8.02 acres lot is unrestricted and very private.
Land - LOT 5 Owltown Retreat, Ellijay, GA
$49,000
6.25 acres
Serenity in the beautiful Blue Ridge Mountains!
---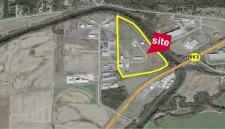 Industrial - Curtis Court Lots, Cartersville, GA
Heavy Industrial Lots for Sale on Curtis Court in the Cartersville West Industrial Park
Retail - 2241 Bungalow Road, Augusta, GA
$125,000
1,288 Sq. Ft. on 0.28 acres
Very nice shop currently used for retail clothing and accessories.
Land - 160 New Mexico Road, Bowdon, GA
$42,000
4.1 acres
Views for Miles! This is a great private building lot, with plenty of room to roam!
Others - 11 River St., Helen, GA
$650,000
Fantastic Location - Down town HELEN, Ga. on the beautiful Chattahoochee River.
Office - 3301 Waters Avenue, Savannah, GA
$2,200
1,200 Sq. Ft.
Rare office/work space available with great visibility in this vibrant area of midtown Ardsley Park.
Retail - 2200 Osborne Rd, St. Marys, GA
$130,000
2,400 Sq. Ft.
Approximately .45 acres (to be verified by the Buyer) of prime St. Marys real estate.
Industrial - 1135 North Way #C, Darien, GA
$2,000
Large office space for rent with about 17 inter offices. Space has his and her's restrooms;
Industrial - 1026 Blount Crossing Road #B, Darien, GA
$350
Busy Corner! Great location to have a shop or office.
Industrial - 358 Martin Luther King Jr Blvd, Kingsland, GA
$69,000
1,454 Sq. Ft.
DO YOU NEED A COMMERCIAL SPACE? HERE IS A BUILDING THAT COULD BE USED FOR MULTIPLE PURPOSES.
Industrial - 2524 Stadium Street, Brunswick, GA
$195,000
In Brunswick, GA, this is a former credit union building sitting on approximately .83 acre.
Industrial - 101 E 34th Street, Savannah, GA
$715,000
3,808 Sq. Ft.
Amazing property! The zoning is incredible! Currently used as home, business and Bed & Breakfast.
Retail - 575 East King Ave, Kingsland, GA
$129,000
1,275 Sq. Ft.
READY FOR YOUR BUSINESS- THIS 1275 HEATED SQ FT (TBV)
Industrial - 575 East King Ave, Kingsland, GA
$129,000
1,275 Sq. Ft.
READY FOR YOUR BUSINESS- THIS 1275 HEATED SQ FT (TBV)
Many people do not realize that Georgia is an economic powerhouse with a gross state product of $602 billion and ample commercial real estate listings. One of the reasons that Georgia has such an impressive state economy is that 21 Fortune 500 companies have office space located in the state. Further, 30 Fortune 1000 companies have retail space and industrial space in Georgia including Coca Cola, Delta, and Home Depot.
Aside from the large corporations that have headquarters in the state, a great deal of Georgia's economy and commercial rural land is based on agricultural endeavors. The state is famous for outputs of a variety of foods including peaches, peanuts and tobacco. Industrial space in Georgia is dedicated to everything from food processing and paper product manufacturing to chemical products and equipment for transportation.
Much of the state's commercial real estate listings are based in Atlanta. This city is a major hub for transportation, government, industry and communications. Amongst the large corporations with office space headquarters in Atlanta are Rubbermaid, UPS, Chick-fil-A and Delta Airlines.
While the majority of the Georgia's commercial real estate listings may be in Atlanta, other highly populated areas include Augusta, Columbus, Savannah and Athens.
---