Search Results - Kentucky
---
Industrial - 1025 Amberly Way, Richmond, KY
$4,500,000
37,956 Sq. Ft.
Galaxy Bowling and Entertainment Center is a state-of-art entertainment center consisting of 32 high
Industrial - 295 Paint Lick Rd, Berea, KY
$524,000
3,678 Sq. Ft.
Excellent business opportunity. Currently used as Baptist Health medical offices.
Industrial - 115 E Main, Mt Sterling, KY
$120,000
1,036 Sq. Ft.
This may be the business opportunity you have been waiting for.
Industrial - 58 W Walnut St, Mt Olivet, KY
$29,900
That's correct $29,900! Fantastic investment property!
Industrial - 614 E Main Street, VINE GROVE, KY
$50,000
240 Sq. Ft.
New roof. Some maintenance needed. 3 lots.
Office - 120 Allen Simmons Rd, Auburn, KY
$2,200,000
Newly equipped salvage yard. Equipment & inventory included.
Others - 5451 Mammoth Cave Rd, Park City, KY
$159,900
Barn dominium! Ideal property for a pay lake or giftshop , or building site.
Industrial - 2730 Richmond Rd, Mt Vernon, KY
$149,000
3,500 Sq. Ft.
A must see in the Heart of Renfro Valley, the Country Music Capital of Kentucky!
Industrial - 444 Lewis Hargett Cir, Lexington, KY
$875,000
Conveniently located First Floor Class A Office Space with 17 private offices, conference room, open
Multi-family - 198 Rowland Lane, Clay City, KY
$32,900
2,100 Sq. Ft. on 0.26 acres
Single Family Needs Work $32,900 Cash Sale!
Land - 1193 Bee Creek Road, Corbin, KY
$1,400,000
Excellent Investment opportunity with lots of potential for this +/-140-acre property that has (2)
Multi-family - 1225 N lee Drive, Bowling Green, KY
$8,900,000
245,550 Sq. Ft. on 9.5 acres
Bowling Green Portfolio
Office - 43 Reilly Rd., Frankfort, KY
$159,900
2,315 Sq. Ft. on 0.24 acres
This building is an excellent location for your office, business or retail.
Industrial - 615 N. 11th Street, Paducah, KY
$70,000
This old broom factory with over 4000 square feet is currently being used for storage.
Others - 248 Keller Road, London, KY
$159,900
1,008 Sq. Ft. on 2.04 acres
Enjoy the good life and work for yourself!
Others - 120 W Hebron Ln, Shepherdsville, KY
$725,000
4,000 Sq. Ft.
Commercial Building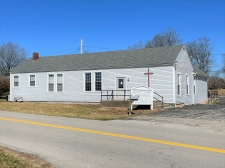 Multi-Use - 1700 Devils Hollow Rd, Frankfort, KY
3,100 Sq. Ft.
Online Auction – 3,100+/- SF Multi-Use Residential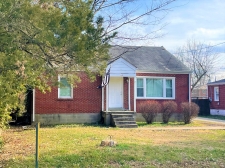 Multi-Use - 168 Abbott St, Shepherdsville, KY
Online Absolute Auction – Single Family Home Near Central Business District
Retail - 106 Carter Caves Road, Olive Hill, KY
$124,900
4,480 Sq. Ft. on 0.7 acres
COMMERCIAL - This 4480 square foot commercial building is located at the crossroads of Carter Caves
Others - 4671 Fall Lick Rd., Lancaster, KY
$54,500
1 acres
Huge price drop!! This darling church is something to see!
Kentucky's population has grown every decade since recordkeeping began. The state's estimated population is currently over 4.5 million. If you are looking for Kentucky commercial real estate listings, a large percentage of them are based in Louisville, which was estimated at 602,011. The next largest city, Lexington, has a population of 321,959 and also offers retail space and investment property. Lexington includes the areas of Frankfort and Richmond.
Kentucky is well-known for good farming conditions, and, as a result, a large part of its economy is based on agriculture. The state is particularly known for its goat farming, cattle production and corn production, and commercial rural land is dedicated to these pursuits.
Industrial space is dedicated to economic endeavors outside of farming including manufacturing autos, producing energy and medical facilities. The state ranks 4th in production of automobiles and trucks.
Although Louisville and Lexington are the most populated areas, Kentucky commercial real estate listings are located throughout the state. It is important to note, however, that small businesses are quite prevalent in Kentucky. More than 90% of companies have fewer than 50 employees.
---