Search Results - Kentucky
---
Industrial - 1025 Amberly Way, Richmond, KY
$4,500,000
37,956 Sq. Ft.
Galaxy Bowling and Entertainment Center is a state-of-art entertainment center consisting of 32 high
Industrial - 5860 Main St, Clay City, KY
$650,000
24,204 Sq. Ft.
Unique opportunity to own an established multi-use commercial property, with 4.
Industrial - 2730 Richmond Rd, Mt Vernon, KY
$157,900
3,500 Sq. Ft.
A must see in the Heart of Renfro Valley, the Country Music Capital of Kentucky!
Industrial - 295 Paint Lick Rd, Berea, KY
$524,000
Excellent business opportunity. Currently used as Baptist Health medical offices.
Industrial - 454 Big Hill Ave, Richmond, KY
$205,000
2,642 Sq. Ft.
Perfect downtown location for a business or home.
Industrial - 212 N 4th Street, Williamsburg, KY
$225,000
1,650 Sq. Ft.
Ready and waiting for DENTAL practice! Location, location, location!
Industrial - 301 W Lexington Ave, Winchester, KY
$300,000
1,486 Sq. Ft.
Fantastic Business Opportunity!! Successful Brewery is relocating.
Industrial - 3364 Main St, Stamping Ground, KY
$199,900
2,800 Sq. Ft.
Property is zoned B-1, 4,600 total sq ft.
Industrial - 3364 Main St, Stamping Ground, KY
$199,900
2,800 Sq. Ft.
Property is zoned B-1, 4,600 total sq ft.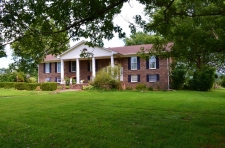 Land - 4183 New Haven Road, Bardstown, KY
4,000 Sq. Ft. on 2.31 acres
Absolute Auction - Country Estate Home on 2+ Acre Lot
Others - 252 James E Hannah Drive, South Shore, KY
$89,000
1,768 Sq. Ft.
This building has a lot of potential for many uses!
Others - 215 N. 4th Street, Wickliffe, KY
$175,000
2,000 Sq. Ft.
Cut Mart is a CONVENIENT Store in a CONVENIENT location across from the Court House with a high traf
Office - 4502 S Hwy 27, Somerset, KY
$398,800
3,099 Sq. Ft. on 0.55 acres
3000 SF commercial/retail building, office, receptionist area, 2 1/2 baths retail area, storage ware
Others - 588 Hwy 39, Somerset, KY
$399,000
Convenience Mart and Gas Station for sale.
Others - 248 Keller Road, London, KY
$169,900
1,008 Sq. Ft. on 2.04 acres
great place for your business
Others - 226 Old Preston Hwy N, Shepherdsville, KY
$599,000
10,000 Sq. Ft. on 1.95 acres
The structure is situated between Hillview and Shepherdsville conveniently located on Hwy 61 (
Office - 3206,3210 Lone Oak Road, Paducah, KY
$315,000
5,380 Sq. Ft.
188 feet of road frontage and four lots available on Lone Oak Road.
Land - 451 Piney Grove Rd, Somerset, KY
$199,500
Farm Land totaling 51.66 acres per recent survey! Land is fenced, has several ponds.
Others - 100 Pecco Hollow Road, Belfry, KY
$119,500
2,600 Sq. Ft. on 0.91 acres
Commercial - Belfry, KY
Others - 900 Wilkinson Blvd, Frankfort, KY
$595,000
Spectacular Historic Glen Willis Mansion with Kentucky River front on 2.
Kentucky's population has grown every decade since recordkeeping began. The state's estimated population is currently over 4.5 million. If you are looking for Kentucky commercial real estate listings, a large percentage of them are based in Louisville, which was estimated at 602,011. The next largest city, Lexington, has a population of 321,959 and also offers retail space and investment property. Lexington includes the areas of Frankfort and Richmond.
Kentucky is well-known for good farming conditions, and, as a result, a large part of its economy is based on agriculture. The state is particularly known for its goat farming, cattle production and corn production, and commercial rural land is dedicated to these pursuits.
Industrial space is dedicated to economic endeavors outside of farming including manufacturing autos, producing energy and medical facilities. The state ranks 4th in production of automobiles and trucks.
Although Louisville and Lexington are the most populated areas, Kentucky commercial real estate listings are located throughout the state. It is important to note, however, that small businesses are quite prevalent in Kentucky. More than 90% of companies have fewer than 50 employees.
---