Search Results - Massachusetts
---
Massachusetts enjoys a healthy economy as its per capita income stands as one of the highest in the nation. This factor translates into many Massachusetts commercial real estate listings. Many of the nation's top companies, such as Liberty Mutual Insurance Group, call Massachusetts home, and the state is a leader in the technology arena. Tourism and agriculture play a role in the state's economy as well and consistently contribute to the state's gross state product, which was $365 billion in 2008.


Due to the overall health of the economy, there are numerous commercial real estate listings and investment property opportunities in Massachusetts. Retail space, office space and industrial space are plentiful in most areas including Massachusetts's largest city Boston, which is home to approximately 2/3rd of the city's population.


Thanks to its focus on technology and education, Massachusetts stands out as a economically healthy and vibrant state. Those interested in investment property and commercial realty will find much to be excited about when considering one of America's original states.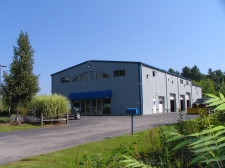 Multi-Use - 2125 Bridge St, Dracut, MA
$1,400,000
6,800 Sq. Ft. on 1.43 acres
Auto body shop / commercial
Industrial - 162 Bedford St, Lakeville, MA
$449,900
30 acres
This classic farmhouse is selling with 30+-( 22+- zoned BUSINESS) ACRES. Lots of frontage along Rte.
Industrial - 196 Water St, Fitchburg, MA
$144,900
4,305 Sq. Ft. on 0.07 acres
This mixed use building is set up to have 2 large 3 BR/2 Bath apartments on 2nd and 3rd floors and 2
Land - 1 Chester Rd, North Reading, MA
$100,000
2.26 acres
GREAT NEW LAND LISTING! 2 LOTS FOR AMAZING PRICE OF $100,000.
---
Industrial - 75 Bow St, Somerville, MA
$2,800
0.11 acres
Great space in the Heart of Union Square Somerville. Available for April 1st 2019.
Others - 0 West Main Street, Groton, MA
$40,000
720 Sq. Ft. on 0.04 acres
Historical 2 story dwelling located adjacent to the Squannacook River.
Office - 283 Main St, Kingston, MA
$479,900
Perfect OPPORTUNITY for someone looking for office space with the bonus of having a residential apar
---
Others - Doogans Deli, Chicopee, MA
$194,900
Turn Key High Volume Deli, Restaurant and Pizza Shop.
Others - 12 Beach St, Malden, MA
$1,200,000
2,264 Sq. Ft. on 0.29 acres
Established Auto Repair Shop and Mass State Inspection Station.
Industrial - 563 Broadway 23, Everett, MA
$1,400
0.19 acres
High visibility with frontage on bustling Route 99 / Broadway this second floor office space in medi
Others - 123 Macarthur Drive, New Bedford, MA
$449,900
8,419 Sq. Ft. on 0.45 acres
FOR SALE: Retail/office space!
Others - 690 Grattan Street, Chicopee, MA
$1,050
1000 sq ft space could be used for retail and office, or bring your own ideas.
Industrial - 5 Foss Rd, Gardner, MA
$139,900
1,596 Sq. Ft. on 0.34 acres
GREAT SPOT FOR RESTAURANT, CONVENIENCE STORE OR OFFICE ON A BUSY SECTION OF FOSS RD AND ROUTE 68 (
Industrial - 697 Massachusetts Ave, Lunenburg, MA
$334,900
4,470 Sq. Ft. on 2.25 acres
This cape style building previously used for medical offices is located on busy Mass Ave and would b
Others - 87 Jackson Street, Salem, MA
$305,000
6,900+ SF of commercial land with building available for sale conveniently located just outside down
Office - 6 Cottage Street, Pepperell, MA
$370,000
2,911 Sq. Ft. on 0.65 acres
2911 Sq,Ft.
Land - 28 Coffin Street, Town of West Newbury, MA
$899,900
72 acres
72+/- acres of land located near major highways, the Merrimac River and Mill Pond.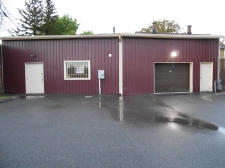 Retail - 971 E. Columbus Ave, Springfield, MA
$280,000
1,562 Sq. Ft. on 0.11 acres
Commercial Building Sale by Owner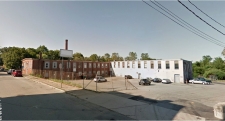 Industrial - 507 Alden St., Fall River, MA
$656,000
43,073 Sq. Ft. on 4.1 acres
Manufacturing AND Housing Possibilities on 4.1 Acres Near Highways
Land - 0 Nicks Rock Rd (Cherry St), Plymouth, MA
$2,700,000
Located just outside the Plymouth Industrial Park at Exit 7 off Route 3 and easy access to rte 44 th
---