Search Results - Massachusetts
---
Office - 664 Main St , 61, Amherst, MA
$31,900
Need a professional office space for your business or perhaps a place for your hobby?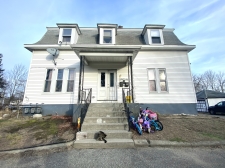 Multi-family - 280 Weir St, Taunton, MA
$550,000
4,131 Sq. Ft. on 0.81 acres
Rare investment opportunity. **
Land - 23 Kringle Dr, Bernardston, MA
$550,000
Directly across from Kringle Candle manufacturing facility.
Land - 42 Robbins Rd, Saugus, MA
$379,900
1,558 Sq. Ft.
Check out this rare gem, 5+/- miles from Boston, new heating system! Great location.
Industrial - 190 S Meadow Rd, Plymouth, MA
$1,400,000
Free standing industrial building with high visibility, located near Plymouth Airport, Rte 3 and Rte
Industrial - 165 Commercial St, LYNN, MA
$900,000
7,500 Sq. Ft.
Brick 7500 square foot structure currently in use for automotive repair and auto body.
Industrial - 47 Bennett St, LYNN, MA
$1,800,000
13,613 Sq. Ft.
13,613 square foot building on large level 25,573 square foot lot.
Land - 336 Sumner Street, East Boston, MA
$1,599,988
0.03 acres
Location! Location! Location!
Others - 439 Bolton Street, New Bedford, MA
$199,900
This parcel contains 0.13 acres of land mainly classified as MUB .
Others - 1047 Main St, Brockton, MA
$400,000
Unique opportunity to purchase this ONE OF A KIND BUNDLE OF THREE PROPERTIES!!!
Retail - 1036 Lexington St, Waltham, MA
$1,200,000
16,248 SF parcel with two curb cuts on Lexington St in Waltham. Busy 4-way intersection;
Others - 10 Miles Street, Greenfield, MA
$850
1,100 Sq. Ft.
Located just off the Main Street in downtown Greenfield, this store front or office space is availab
Others - 85 Pierce St, Greenfield, MA
$199,900
6,648 Sq. Ft.
Large in-town brick building. Lot`
Others - 114 Pleasant , B17, Southbridge, MA
$1,400
Lab in refurbished schoolhouse. Ideal for tech and medical device startups. Free off-street parking.
Office - 804 Waverly St, Framingham, MA
$328,500
766 Sq. Ft. on 0.21 acres
Business zoned corner lot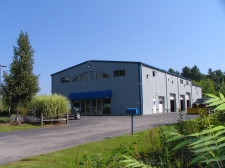 Multi-Use - 2125 Bridge St, Dracut, MA
$1,400,000
6,800 Sq. Ft. on 1.43 acres
Auto body shop / Commercial / Multi use
Others - 144 Rodman St., Fall River, MA
$399,999
1,870 Sq. Ft.
Well maintained bldg & Restaurant for sale. Restaurant can be sold desperately with Lease back.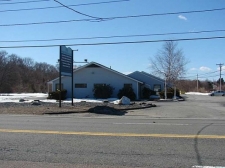 Office - 1563 Fall River Ave, Seekonk, MA
$78,500
660 Sq. Ft.
Office Condo 660' , 2 bathrooms, 4 offices waiting & Recetion rooms. previos medical other Lawyer ac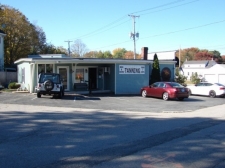 Retail - 1246 south main st , attleboro, MA
$299,900
Totally Renovated Retail/office Bldg, many upgrades to include Sewer Hookup.Present use Tanning Salo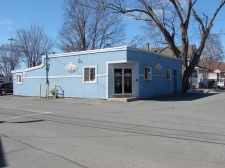 Retail - 378 Ocean grove ave, Swansea, MA
$249,000
Bldg , Business & SFM House For Sale. well established restaurant / Tavern, Liquor & Entertainment L
Massachusetts enjoys a healthy economy as its per capita income stands as one of the highest in the nation. This factor translates into many Massachusetts commercial real estate listings. Many of the nation's top companies, such as Liberty Mutual Insurance Group, call Massachusetts home, and the state is a leader in the technology arena. Tourism and agriculture play a role in the state's economy as well and consistently contribute to the state's gross state product, which was $446 billion in 2019.
Due to the overall health of the economy, there are numerous commercial real estate listings and investment property opportunities in Massachusetts. Retail space, office space, and industrial space are plentiful in most areas including Massachusetts's largest city Boston, which is home to approximately 2/3rd of the city's population.
Thanks to its focus on technology and education, Massachusetts stands out as a economically healthy and vibrant state. Those interested in investment property and commercial realty will find much to be excited about when considering one of America's original states.
---