Search Results - Massachusetts
---
Industrial - 244 S Main St ( Rt. 140 ), Hopedale, MA
$2,400
2,520 Sq. Ft.
Hopedale: Commercial / Retail / Whse building is now available for lease.
Industrial - 3 Fayette St, Milford, MA
$12
2,550 Sq. Ft.
Milford: For lease.. Downtown First Floor Office/Retail space is now available for the first time.
Industrial - 53 Sumner St, Milford, MA
$13
27,200 Sq. Ft.
Milford Warehouse with Cold Storage and office space. This Industrial 27,000+ S.F.
Land - 1 Brattleboro Rd, Bernardston, MA
$175,000
1.28 acres
This was the site of the Bernardston Inn at the turn of the century (1900).
Others - 391-395 Essex Street, Lynn, MA
$899,999
391-395 Essex St Lynn. 3 separate buildings with 3 businesses and fully tenanted. TAW - Unit 1.
Land - 1 South Washington, Norton, MA
$299,900
Over 16 Acres of Industrial zoned land. Can be subdivided.
Office - 475 Franklin St #205, Framingham, MA
$95,000
665 Sq. Ft.
Sale Condo in Medical condominium building with various medical disciplines represented. Unit
Industrial - 861 Waverly St, Framingham, MA
$1,695,000
28,990 Sq. Ft. on 1.09 acres
28,990 s.f. industrial building - Rt. 135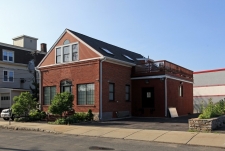 Office - 56 Park St, Framingham, MA
4,668 Sq. Ft. on 0.16 acres
Brick Office Bldg For Sale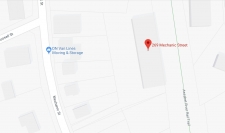 Industrial - 269 Mechanic St, Marlborough, MA
$850,000
21,000 Sq. Ft. on 1 acres
Brick light industrial bldg with loading 20,000 + s.f.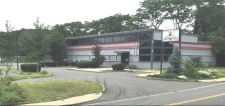 Retail - 2 Beacon St, Framingham, MA
$2,600,000
5,960 Sq. Ft.
Turnkey Restaurant and Sports Bar
Land - 113 West Main St., West Brookfield, MA
$150,000
0.5 acres
great visibility. on North side of Route 9.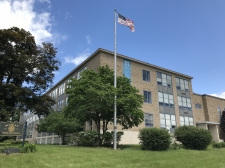 Others - 273 Union Ave., Framingham, MA
100,000 Sq. Ft. on 3.2 acres
Former 100,000 s.f. School on 3.2 waterfron acres
Retail - 5 West Main Street, Erving, MA
$375,000
4,747 Sq. Ft. on 0.44 acres
A stop on a busy commuter/tourist highway or a well established market/deli serving the local commun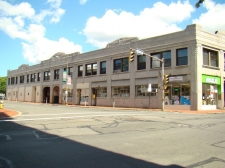 Office - 109 Chestnut Street, Springfield, MA
$499,000
37,800 Sq. Ft.
Opportunity Zone - 37,800 SF Commercial Building for Sale
Others - 34 Sanborn St , 11, Gardner, MA
$5
14,000 Sq. Ft. on 5.27 acres
This 14,000 sqft space can be leased as one space or can be subdivided into spaces as small as 3000
Others - 34 Sanborn St , 1A, Gardner, MA
$700
940 Sq. Ft. on 5.27 acres
We have a 940 Sqft space that is 12 ft wide x 70 feet deep with 10 feet clear span and 12 x 12 acces
Land - 361 Massachusetts Ave, Lunenburg, MA
$999,900
118 acres
This property is currently undeveloped and consists of 118 Acres (5,140,080 sqft)
Others - 159 N Main St, Brockton, MA
$2,178,000
22,000 Sq. Ft.
Commercial Property, Downtown Brockton Location , Ideal To Be Developed For Mixed Used Residential,
Land - 3 Bethel Rd, Milford, MA
$349,900
Great Home In Great Location. Tough to find Milford home UNDER $345,000!!! This 3 bedrooms 1.
Massachusetts enjoys a healthy economy as its per capita income stands as one of the highest in the nation. This factor translates into many Massachusetts commercial real estate listings. Many of the nation's top companies, such as Liberty Mutual Insurance Group, call Massachusetts home, and the state is a leader in the technology arena. Tourism and agriculture play a role in the state's economy as well and consistently contribute to the state's gross state product, which was $446 billion in 2019.
Due to the overall health of the economy, there are numerous commercial real estate listings and investment property opportunities in Massachusetts. Retail space, office space, and industrial space are plentiful in most areas including Massachusetts's largest city Boston, which is home to approximately 2/3rd of the city's population.
Thanks to its focus on technology and education, Massachusetts stands out as a economically healthy and vibrant state. Those interested in investment property and commercial realty will find much to be excited about when considering one of America's original states.
---