Search Results - Massachusetts
---
Massachusetts enjoys a healthy economy as its per capita income stands as one of the highest in the nation. This factor translates into many Massachusetts commercial real estate listings. Many of the nation's top companies, such as Liberty Mutual Insurance Group, call Massachusetts home, and the state is a leader in the technology arena. Tourism and agriculture play a role in the state's economy as well and consistently contribute to the state's gross state product, which was $365 billion in 2008.


Due to the overall health of the economy, there are numerous commercial real estate listings and investment property opportunities in Massachusetts. Retail space, office space and industrial space are plentiful in most areas including Massachusetts's largest city Boston, which is home to approximately 2/3rd of the city's population.


Thanks to its focus on technology and education, Massachusetts stands out as a economically healthy and vibrant state. Those interested in investment property and commercial realty will find much to be excited about when considering one of America's original states.
Retail - 1012 Main St, Winchester , MA
$1,100,000
1,792 Sq. Ft. on 0.15 acres
2 bay gas station with Inspection stickers. Possible redevelopment of property.
Single Family - 2010-2012 Clayton Mill Rd, New Marlborough, MA
$79,000
1,695 Sq. Ft. on 0.5 acres
Single Family Home Only $79,000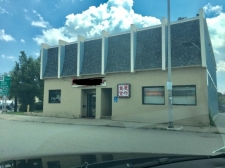 Business - 1083 Main St, Worcester , MA
$785,000
7,021 Sq. Ft. on 18061 acres
Building for sale not business
Retail - 2 cohannet st, Taunton, MA
$285,000
6,136 Sq. Ft.
Downtown Taunton Business Opportunity/Property
---
Retail - 752 Page Boulevard, Springfield, MA
$1,402,500
9,600 Sq. Ft. on 0.4 acres
RETAIL INVESTMENT PROPERTY FOR SALE IN SPRINGFIELD, MA.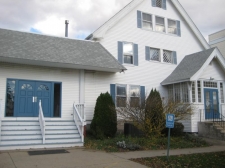 Others - 55 Exchange Street, Milford, MA
$399,000
11,576 Sq. Ft. on 0.32 acres
Special Purpose Building for Sale in Milford - 11,576 SF
Retail - 47-49 Macy Street, Amesbury, MA
$1,600,000
7,866 Sq. Ft. on 2.58 acres
Retail Building for Sale in Amesbury - 7,866 SF
---
Land - 112 W Meadow Road, Townsend, MA
$400,000
6.09 acres
Land for Sale in Townsend - 6.09 acres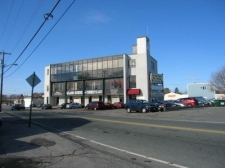 Retail - 541 West St, Brockton, MA
$1,200,000
11,391 Sq. Ft. on 0.28 acres
Retail Building for Sale in Brockton - 11,391 SF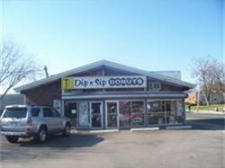 Retail - 235 N Main St, Brockton, MA
$299,900
1,528 Sq. Ft. on 0.18 acres
Retail Building for Sale in Brockton - 1,528 SF
Office - 16 Upton Drive, Unit 6, Wilmington, MA
$599,000
5,228 Sq. Ft. on 1.2 acres
Office Building for Sale in Wilmington - 5,228 SF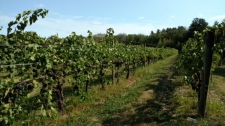 Land - 0 Rt 88, Westport, MA
$699,000
43.8 acres
Land for Sale in Westport - 43.8 acres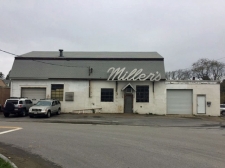 Industrial - 145 Old Ferry , Haverhill, MA
$290,000
7,398 Sq. Ft. on 0.2 acres
Industrial Building for Sale in Haverhill - 7,398 SF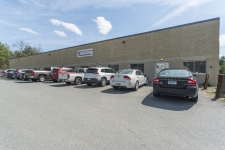 Industrial - 24 Lomar Park Drive, Pepperell, MA
$850,000
6,300 Sq. Ft.
Industrial Building for Sale in Pepperell - 6,300 SF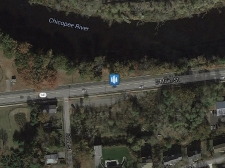 Land - 896 East Main Street, Chicopee, MA
$650,000
60,800 Sq. Ft. on 2.03 acres
Development Site for Sale in Chicopee - 2.03 acres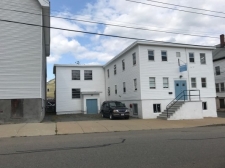 Industrial - 100 Central Street, Milford, MA
$349,900
5,472 Sq. Ft. on 0.22 acres
Industrial Building for Sale in Milford - 5,472 SF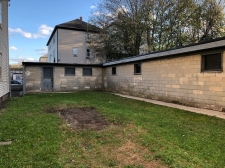 Others - 146 Lonsdale Street, Fall River, MA
$99,000
2,225 Sq. Ft. on 0.11 acres
Special Purpose Building for Sale in Fall River - 2,225 SF
Industrial - 277 East Main Street, East Brookfield, MA
$500,000
123,510 Sq. Ft. on 5.95 acres
Industrial Building for Sale in East Brookfield - 123,510 SF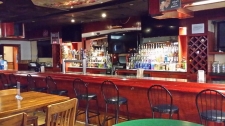 Retail - 220 Oneil Boulevard, Attleboro, MA
$729,000
7,263 Sq. Ft.
Retail Building for Sale in Attleboro - 7,263 SF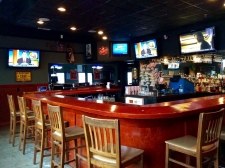 Retail - 317 Ocean Grove Avenue, Swansea, MA
$399,000
3,600 Sq. Ft. on 0.71 acres
Restaurant / Bar for Sale in Swansea - 3,600 SF
---