Search Results - Massachusetts
---
Others - 95 Common Street, Lawrence, MA
$352,900
1,978 Sq. Ft.
Prime location previous restaurant / Deli -stand-alone structure with plenty of visibility.
Others - 0 Confidential, Boston, MA
$2,000
1,400 Sq. Ft.
Perfect space for any business, ideal for Chiropractor or Spa!
Others - 10 Vernon St., Wakefield, MA
$1,195,000
Mixed Use property conveniently located off Water St.
Others - 32 Howland Rd, Fairhaven, MA
$15
1,800 Sq. Ft.
EXCELLENT NORTH FAIRHAVEN, HIGH TRAFFIC LOCATION;
Others - 16 Sea St, Barnstable, MA
$375,000
2,097 Sq. Ft.
Great live and work opportunity. Upstairs is a 2 bedroom 2 bath apartment unit,(
Others - 40 Howland Rd, Fairhaven, MA
$15
1,500 Sq. Ft.
EXCELLENT NORTH FAIRHAVEN, HIGH TRAFFIC LOCATION;
Others - 33 Union, Somerville, MA
$7,000
2,000 Sq. Ft.
Great space and location to run a business located in the heart of Union Square's up &
Others - 35 Torrey St, Brockton, MA
$1,500
Located above Brockton's INFAMOUS "WESTSIDE PIZZA" on the UPPER WEST SIDE of Brockton...
Others - 100 Phoenix Ave , 3/4, Lowell, MA
$12
2004 built commercial/industrial building with a mix of 1-2 stories made of steel frame and concrete
Others - 33 Electric Ave , 204, Fitchburg, MA
$164,900
1,697 Sq. Ft.
Centrally located professional office condominium consisting of a large waiting room, reception area
Others - 146 Hudson Rd, Bolton, MA
$4,000
2,269 Sq. Ft.
Unique stand alone property for lease.
Others - 159 N Main St, Brockton, MA
$2,288,000
22,000 Sq. Ft.
Commercial Property, Downtown Brockton Location , Ideal To Be Developed For Mixed Used Residential,
Industrial - 298 Union Street, Lynn, MA
$12
9,577 Sq. Ft.
298 Union Street is a former 20th early/mid-century retail building, repurposed and nicely appointed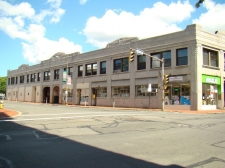 Office - 109 Chestnut Street, Springfield, MA
$499,000
37,800 Sq. Ft.
Opportunity Zone - 37,800 SF Commercial Building for Sale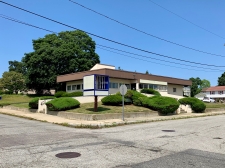 Business - 73 Reeves St., Fall River, MA
$550,000
2,309 Sq. Ft. on 0.44 acres
Available for Sale, Lease or Lease to Own
Office - 374 Main Street, Wilmington, MA
$1,550,000
5,618 Sq. Ft. on 0.55 acres
Exceptionally maintained professional building north of Boston conveniently located near major highw
Industrial - 190 Confidential U:0, Lynn, MA
$999,000
12,000 Sq. Ft. on 14069 acres
Great Potential in these 3 adjacent buildings offering office space with customer counter and 12,000
Retail - 5 West Main Street, Erving, MA
$375,000
4,747 Sq. Ft. on 0.44 acres
A stop on a busy commuter/tourist highway or a well established market/deli serving the local commun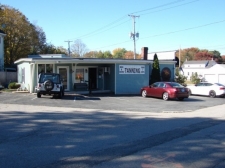 Retail - 1246 south main st , attleboro, MA
$299,900
Totally Renovated Retail/office Bldg, many upgrades to include Sewer Hookup.Present use Tanning Salo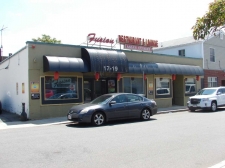 Retail - 17-19 School st , Taunton , MA
$499,900
3,796 Sq. Ft.
Bldg & well established Restaurant For Sale other uses, Convenience store, Dental, Medical, legal, P
Massachusetts enjoys a healthy economy as its per capita income stands as one of the highest in the nation. This factor translates into many Massachusetts commercial real estate listings. Many of the nation's top companies, such as Liberty Mutual Insurance Group, call Massachusetts home, and the state is a leader in the technology arena. Tourism and agriculture play a role in the state's economy as well and consistently contribute to the state's gross state product, which was $446 billion in 2019.
Due to the overall health of the economy, there are numerous commercial real estate listings and investment property opportunities in Massachusetts. Retail space, office space, and industrial space are plentiful in most areas including Massachusetts's largest city Boston, which is home to approximately 2/3rd of the city's population.
Thanks to its focus on technology and education, Massachusetts stands out as a economically healthy and vibrant state. Those interested in investment property and commercial realty will find much to be excited about when considering one of America's original states.
---