Search Results - Massachusetts
---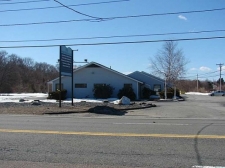 Office - 1563 Fall River Ave, Seekonk, MA
$78,500
660 Sq. Ft.
Office Condo 660' , 2 bathrooms, 4 offices waiting & Recetion rooms. previos medical other Lawyer ac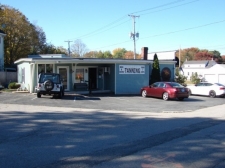 Retail - 1246 south main st , attleboro, MA
$299,900
Totally Renovated Retail/office Bldg, many upgrades to include Sewer Hookup.Present use Tanning Salo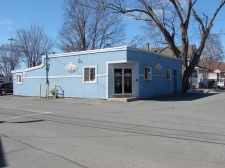 Retail - 378 Ocean grove ave, Swansea, MA
$249,000
Bldg , Business & SFM House For Sale. well established restaurant / Tavern, Liquor & Entertainment L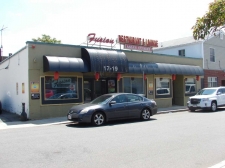 Retail - 17-19 School st , Taunton , MA
$499,900
3,796 Sq. Ft.
Bldg & well established Restaurant For Sale other uses, Convenience store, Dental, Medical, legal, P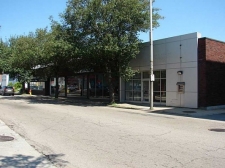 Retail - 21 N. Main, Attleboro, MA
$949,900
12,170 Sq. Ft.
Retail/Office Bldg downtown Attleboro large parking lot in Rear.Ideal Medical,Legal, Accountant.
Land - 336 Sumner Street, East Boston, MA
$1,599,988
0.03 acres
Location! Location! Location!
Land - 23 Kringle Dr, Bernardston, MA
$550,000
Directly across from Kringle Candle manufacturing facility.
Office - 1589 Fall River Ave, Seekonk, MA
$329,900
Bldg Located on Rt6 present use Medical Office. other, Dental, Foodservice, also avail For Lease
Others - 55 Wamesit St, Lowell, MA
$279,900
1,197 Sq. Ft.
Opportunity knocks! Great location in Lowell, currently owner occupied by a wash,dry fold service.
Others - 230 2nd St, Fall River, MA
$2,000,000
Lizzie Borden took an axe...or did she?
Others - 348 Turnpike St, Canton, MA
$4,500
WAREHOUSE AND OFFICE- AVAILABLE NOW- GO DIRECT- EASY TO SHOW
Others - 348 Turnpike St, Canton, MA
$3,000
WAREHOUSE AND OFFICE- AVAILABLE NOW- GO DIRECT- EASY TO SHOW
Others - 1047 Main St, Brockton, MA
$400,000
Unique opportunity to purchase this ONE OF A KIND BUNDLE OF THREE PROPERTIES!!!
Retail - 144 rodman, Fall River, MA
$399,999
Bldg & Business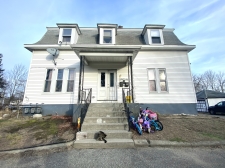 Multi-family - 280 Weir St, Taunton, MA
$550,000
4,131 Sq. Ft. on 0.81 acres
Rare investment opportunity. **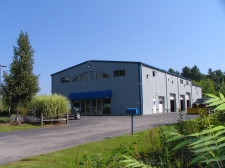 Multi-Use - 2125 Bridge St, Dracut, MA
$1,400,000
6,800 Sq. Ft. on 1.43 acres
Auto body shop / Commercial / Multi use
Industrial - 861 Waverly St UNDER AGREEMENT, Framingham, MA
$1,595,000
28,990 Sq. Ft. on 1.09 acres
28,990 s.f. industrial building - Rt. 135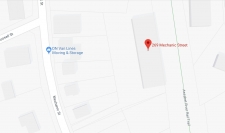 Industrial - 269 Mechanic St UNDER AGREEMENT, Marlborough, MA
$895,000
21,000 Sq. Ft. on 1 acres
REDEVEOPMENT RESIDENTIAL APTS/CONDOS. BACK ON MARKET
Health Care - 153 Winter Street, Framingham, MA
$895,000
7,238 Sq. Ft. on 0.83 acres
Former Nursing House For Sale
Office - 29 Oaks Rd UNDER AGREEMENT, Framingham, MA
$675,000
5,000 Sq. Ft. on 0.56 acres
UNDER AGREEMENT Former DayCare Center For Sale
Massachusetts enjoys a healthy economy as its per capita income stands as one of the highest in the nation. This factor translates into many Massachusetts commercial real estate listings. Many of the nation's top companies, such as Liberty Mutual Insurance Group, call Massachusetts home, and the state is a leader in the technology arena. Tourism and agriculture play a role in the state's economy as well and consistently contribute to the state's gross state product, which was $446 billion in 2019.
Due to the overall health of the economy, there are numerous commercial real estate listings and investment property opportunities in Massachusetts. Retail space, office space, and industrial space are plentiful in most areas including Massachusetts's largest city Boston, which is home to approximately 2/3rd of the city's population.
Thanks to its focus on technology and education, Massachusetts stands out as a economically healthy and vibrant state. Those interested in investment property and commercial realty will find much to be excited about when considering one of America's original states.
---