Search Results - Massachusetts
---
Industrial - 111 Everett Ave 1A, Chelsea, MA
$2,750
IDEAL LOCATION RIGHT OFF TOBIN BRIDGE, LAST EXIT BEFORE BOSTON!
Industrial - 20 Mill St, Pepperell, MA
$300
135,000 Sq. Ft. on 10.94 acres
Pepperell Place is a hub of business activity in the area!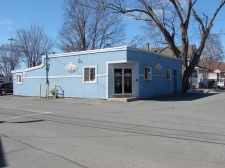 Retail - 378 Ocean grove ave, Swansea, MA
$249,000
Bldg , Business & SFM House For Sale. well established restaurant / Tavern, Liquor & Entertainment L
Industrial - 6 Cottage St, Pepperell, MA
$360,000
2,911 Sq. Ft. on 0.65 acres
Great Investment!
Industrial - 133 Prichard St, Fitchburg, MA
$8
4,500 Sq. Ft.
+/- 7,700 SQUARE FOOT OFFICE BUILDING ONLY 2 BLOCKS FROM DOWNTOWN. GREAT LEASE RATE AT ONLY $8.
Industrial - 42 Eagle Rd, Saugus, MA
$750,000
0.18 acres
DIRECTLY OFF RT 1 NEW BUSINESS HIGHWAY SUSTAINABLE DEVELOPMENT ZONING!
Land - East St, Uxbridge, MA
$419,900
Uxbridge:
Land - South Rd L:, Templeton, MA
$1,200,000
11.37 acres
ATTENTION DEVELOPERS, SOLAR ENERGY COMPANIES, CANNABIS ENTREPRENEURS, LANDSCAPERS, DREAMERS !!!
Industrial - 119 Ballard St, Saugus, MA
$2,200,000
0.41 acres
Building, Land and Business for Sale in Prime Location in Saugus off Lynn Marsh Road.
Land - Delargy Rd, Hardwick, MA
$49,900
11.46 acres
Lot on Quiet country road near Barre Line.
Land - 9 Central Street, Milford, MA
$129,900
Milford , 2+ Acre building lot now ready to go..
Others - 2625 Main Street, Springfield, MA
$100,000
What a great absentee investment. Busy Laundromat in Downtown Springfield.
Land - 226 Boston Road, Springfield, MA
$150,000
0.55 acres
2 abutting parcels available as one for total of ..55 acre:
Others - 2633 Main Street, Springfield, MA
$100,000
If your thinking of owning a turn-key business, here it is.
Retail - 123-125 Galen St, Watertown, MA
$1,250,000
2,544 Sq. Ft. on 0.08 acres
Two Fully Tenanted Prime Retail locations situated on a prominent intersection on Galen Street betwe
Office - 360 Massachusetts Ave, Arlington, MA
$1,550,000
2,940 Sq. Ft. on 0.11 acres
The Mind and Body Center is a Mixed use commercial property in the heart of Arlington on Mass Ave.
Office - 259 Massachusetts Ave, Arlington, MA
$4,000,000
5,628 Sq. Ft. on 0.16 acres
Medical Office Landmark in East Arlington.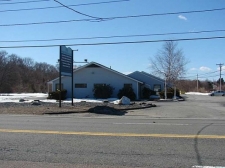 Office - 1563 Fall River Ave, Seekonk, MA
$78,500
660 Sq. Ft.
Office Condo 660' , 2 bathrooms, 4 offices waiting & Recetion rooms. previos medical other Lawyer ac
Land - 18 Breakneck Rd, Groton, MA
$215,000
1.5 acres
Great opportunity to build your dream home within close proximity to Groton Center!
Others - 1563 FALL RIVER AVE UNIT 2, SEEKONK, MA
$78,500
660 Sq. Ft.
WELL MAINTAINED OFFICE CONDO IN A 7-CONDO UNIT BUILDING COMPLEX, "SEEKONK PROFESSIONAL CENTER"
Massachusetts enjoys a healthy economy as its per capita income stands as one of the highest in the nation. This factor translates into many Massachusetts commercial real estate listings. Many of the nation's top companies, such as Liberty Mutual Insurance Group, call Massachusetts home, and the state is a leader in the technology arena. Tourism and agriculture play a role in the state's economy as well and consistently contribute to the state's gross state product, which was $446 billion in 2019.
Due to the overall health of the economy, there are numerous commercial real estate listings and investment property opportunities in Massachusetts. Retail space, office space, and industrial space are plentiful in most areas including Massachusetts's largest city Boston, which is home to approximately 2/3rd of the city's population.
Thanks to its focus on technology and education, Massachusetts stands out as a economically healthy and vibrant state. Those interested in investment property and commercial realty will find much to be excited about when considering one of America's original states.
---