Search Results - Massachusetts
---
Others - 325 Boston, Medford, MA
$1,549,000
5,400 Sq. Ft.
Location, Location, Location!!!!! Magic words!!!!!
Others - 123 Jersey St, Boston, MA
$4,000
882 Sq. Ft.
Bring your ideas, creativity, business plans and mold this ideal Boston /Fenway location into what y
Others - 318 Somerville, Somerville, MA
$5,000
2,107 Sq. Ft.
This commercial space was the former La Internacional Food Corporation located near Union Square.
Others - 33 Union, Somerville, MA
$7,000
2,000 Sq. Ft.
Great space and location to run a business located in the heart of Union Square's up &
Retail - 19 Strong Avenue, Northampton, MA
$2,100,000
5,310 Sq. Ft.
Successful, Profitable and Renowned.
Others - 362 Somerville, Somerville, MA
$4,000
Commercial space available in the heart of Union Square so you know the foot traffic is there.
Others - 114 Queensberry St, Boston, MA
$8,000
2,084 Sq. Ft.
This former laundromat with up to 3 parking spot is awaiting your ideas, creativity, business plan t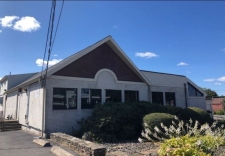 Retail - 266 Worcester Rd, Framingham, MA
$1,650,000
3,848 Sq. Ft. on 18034 acres
Framingham Bldig. Rt. 9 Sale/Lease REDUCED
Land - 0 West Street, Hatfield, MA
$849,000
8.81 acres of commercial land with high visibility abutting Interstate 91 .
Others - 272 Exchange Street, Chicopee, MA
$795,000
Impressive building in the heart of downtown. Two bright &
Others - 244 Main St, Northampton, MA
$3,450,000
16,889 Sq. Ft.
Centrally located Downtown Northampton, this unique property has a history of quality tenants includ
Retail - 28 Turnpike Rd - SALE PENDING, Southborough, MA
$899,900
3,926 Sq. Ft. on 0.25 acres
RT. 9 RETAIL or OFFICE w/ 2ND FLOOR APT.
Multi-family - 49-51 County Street, New Bedford, MA
$525,000
4,288 Sq. Ft.
Perfect property to Invest in!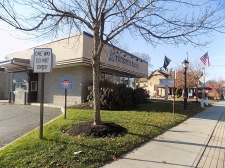 Retail - 43 Park St., Lee, MA
$995,000
2,342 Sq. Ft. on 0.43 acres
Prime Retail Site
Others - 59 North Ave., Rockland, MA
$699,900
FLEX SPACE-Great commercial building under 10 mins from Rt 3.
Land - 0 Kimball St, Fitchburg, MA
$289,000
Two abutting commercially zoned lots with frontage on both route 12 and route 2A.
Others - 719 State Road, Westport, MA
$429,900
Commercial gem!!!
Health Care - 153 Winter Street - SALE PENDING, Framingham, MA
$895,000
7,238 Sq. Ft. on 0.83 acres
Former Nursing House For Sale
Others - 1424 Broadway, Haverhill, MA
$669,900
Amazing location directly on Rt 97 near the Haverhill/Methuen border. This property has (3)
Others - 676 Lowell St, Methuen, MA
$1,149,900
3,630 Sq. Ft.
Very Rare Investment Opportunity in Methuen MA Along the Merrimack River &
Massachusetts enjoys a healthy economy as its per capita income stands as one of the highest in the nation. This factor translates into many Massachusetts commercial real estate listings. Many of the nation's top companies, such as Liberty Mutual Insurance Group, call Massachusetts home, and the state is a leader in the technology arena. Tourism and agriculture play a role in the state's economy as well and consistently contribute to the state's gross state product, which was $446 billion in 2019.
Due to the overall health of the economy, there are numerous commercial real estate listings and investment property opportunities in Massachusetts. Retail space, office space, and industrial space are plentiful in most areas including Massachusetts's largest city Boston, which is home to approximately 2/3rd of the city's population.
Thanks to its focus on technology and education, Massachusetts stands out as a economically healthy and vibrant state. Those interested in investment property and commercial realty will find much to be excited about when considering one of America's original states.
---