Search Results - Massachusetts
---
Industrial - 22 Asylum St AB, Milford, MA
$369,900
3,872 Sq. Ft.
Sellers will Lease back both Buildings for 1 year @ 120K !!
Industrial - 20 Asylum St ABCD, Milford, MA
$369,900
4,161 Sq. Ft.
Sellers will Lease back both Buildings for 1 year @ 120K !! Welcome to The Courtyard @ Milford .
Others - 1-7 Pelham Street, Methuen, MA
$799,900
Prime Location in Methuen's central business district, busy 5 corners, and right off of Rt 93!
Retail - 144 rodman, Fall River, MA
$399,999
Bldg & Business
Others - 444 Central St Street , A, Leominster, MA
$1,200
1,600 Sq. Ft.
+/- 1600 SF OF OFFICE, RETAIL OR CHURCH SPACE. MOSTLY OPEN SPACE WITH ONE OFFICE.
Others - 109 Royalston Road, Orange, MA
$125,000
Options, it is all about options.
Others - 313 Central Street Street, Leominster, MA
$749,900
7,557 Sq. Ft.
ATTENTION AUTO MECHANICS AND CONTRACTORS !!! PERFECT SPOT FOR YOUR BUSINESS. SELL & REPAIR CARS...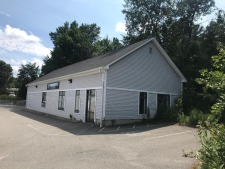 Others - 12 Sawtelle Rd, Leominster, MA
$2,400
2,400 Sq. Ft.
Perfect contractor or retail space.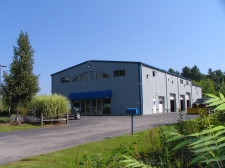 Multi-Use - 2125 Bridge St, Dracut, MA
$1,400,000
6,800 Sq. Ft. on 1.43 acres
Auto body shop / Commercial / Multi use
Others - 182 Myrtle St, Lynn, MA
$399,900
Why lease when you can own and build equity ?
Others - 75 Bow St, Somerville, MA
$3,000
1,800 Sq. Ft.
Great space in the Heart of Union Square Somerville. Available for October 1st, 2021.
Land - 691 Chase Road Road, Lunenburg, MA
$299,000
4.76 ACRES OF COMMERCIAL LAND ON ROUTE 13 IN LUNENBURG, MA WITH 500 FEET OF FRONTAGE.
Industrial - 288 Main St, Milford, MA
$439,900
4,200 Sq. Ft.
All the major work is done! Buyer's Choice - (1) Single Family (2) Multi Family or (3)
Others - 114 Pleasant , Reception, Southbridge, MA
$400
96 Sq. Ft.
Office space/Reception Area available in this beautiful refurbished schoolhouse.
Others - 33 Electric Ave , 205, Fitchburg, MA
$295
100 Sq. Ft.
The owner of this 4 office suite located in one of the area's premier professional office buildings
Others - 36 Hamilton , 1, Southbridge, MA
$1,260
1,260 Sq. Ft.
FOR LEASE: Approximately 1,260 sq. ft.
Industrial - 861 Waverly St UNDER AGREEMENT, Framingham, MA
$1,595,000
28,990 Sq. Ft. on 1.09 acres
28,990 s.f. industrial building - Rt. 135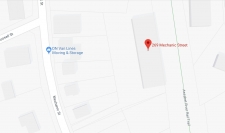 Industrial - 269 Mechanic St BACK ON MARKET, Marlborough, MA
$895,000
21,000 Sq. Ft. on 1 acres
REDEVEOPMENT RESIDENTIAL APTS/CONDOS. BACK ON MARKET
Health Care - 153 Winter Street - SALE PENDING, Framingham, MA
$895,000
7,238 Sq. Ft. on 0.83 acres
Former Nursing House For Sale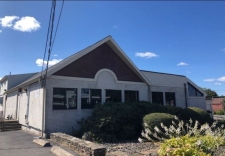 Business - 266 Worcester Rd, Framingham, MA
$1,650,000
3,848 Sq. Ft.
Turnkey Restaurant on Rt. 9 Sale/Lease REDUCED
Massachusetts enjoys a healthy economy as its per capita income stands as one of the highest in the nation. This factor translates into many Massachusetts commercial real estate listings. Many of the nation's top companies, such as Liberty Mutual Insurance Group, call Massachusetts home, and the state is a leader in the technology arena. Tourism and agriculture play a role in the state's economy as well and consistently contribute to the state's gross state product, which was $446 billion in 2019.
Due to the overall health of the economy, there are numerous commercial real estate listings and investment property opportunities in Massachusetts. Retail space, office space, and industrial space are plentiful in most areas including Massachusetts's largest city Boston, which is home to approximately 2/3rd of the city's population.
Thanks to its focus on technology and education, Massachusetts stands out as a economically healthy and vibrant state. Those interested in investment property and commercial realty will find much to be excited about when considering one of America's original states.
---