Search Results - Massachusetts
---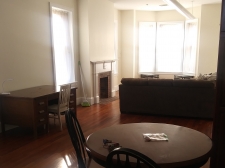 Office - 93 B Court Street, Plymouth, MA
$290,000
700 Sq. Ft.
First Class Executive Office Space
Industrial - 20 Mill St, Pepperell, MA
$300
135,000 Sq. Ft. on 0 acres
Pepperell Place is a hub of business activity in the area!
Industrial - 158 Birnam Rd, Northfield, MA
$450,000
10,700 Sq. Ft. on 2 acres
10,700 SF of light manufacturing/industrial warehouse with private offices & a 1 bdrm apartment.
Industrial - 365 Main St, Fitchburg, MA
$159,900
3,362 Sq. Ft.
These 2 connected buildings have been used for an insurance agency for many years and have been remo
Land - 91 Clark Rd, Sturbridge, MA
$93,000
0 acres
Sturbridge 9.96 acre lot, plenty of privacy yet close to interstate 84, U.S.
Others - 105 Main Street, Northfield, MA
$410,000
12,000 Sq. Ft. on 1.6 acres
This handsome, well maintained, versatile mixed use commercial property sits on busy Main Street (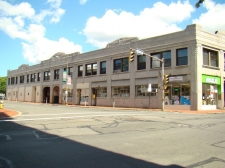 Office - 109 Chestnut Street, Springfield, MA
$499,000
37,800 Sq. Ft.
Opportunity Zone - 37,800 SF Commercial Building for Sale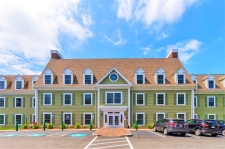 Office - 8 Cedar St, Woburn, MA
$189,995
1,029 Sq. Ft. on 3.76 acres
Office Space For Sale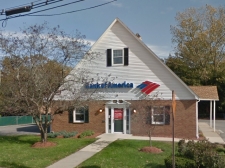 Office - 324 Main Street, Oxford, MA
2,025 Sq. Ft.
Former Bank Building- Oxford, MA –Auction Feb 18-20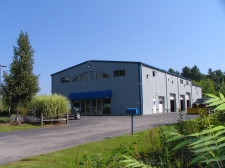 Multi-Use - 2125 Bridge St, Dracut, MA
$1,400,000
6,800 Sq. Ft. on 1.43 acres
Auto body shop / Commercial / Multi use
Retail - 125 Lynnfield St., Lynn, MA
$450,000
0.06 acres
North Shore waterfront commercial space ready for immediate sale!!
Retail - 185 Lewis Street, Lynn, MA
$60,000
Great opportunity to have your own hair salon business, and devote your time doing what you love doi
Land - 116 Washington, Westwood, MA
$599,000
Current home on lot- unbelievable potential for the home.
Land - 0 Jericho Rd., Hatfield, MA
$500,000
20.75 acres
Picturesque level, cleared parcel overlooking and bounded by a stretch of the Mill River, close to H
Industrial - 42 Averton Street, Boston, MA
$3,300,000
26,000 Sq. Ft. on 0 acres
A developer's dream!
Land - 0 South Rd L:, Templeton, MA
$995,000
0 acres
Motivated Sellers!! Willing to sub divide the property.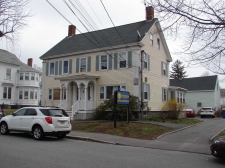 Multi-Use - 23 Cedar St, Taunton, MA
$398,900
Mixed use Bldg Office 1200' & 3 Apts, Current Office use Dentist, other uses Medical , Professional,
Industrial - 54 Hopedale St. 101, Hopedale, MA
$1,750
1,701 Sq. Ft.
FOR LEASE !! Hopedale Professional Building ! Prime Location !
Land - 691 Chase Road, Lunenburg, MA
$299,000
0 acres
4.76 ACRES OF COMMERCIAL LAND ON ROUTE 13 IN LUNENBURG, MA WITH 500 FEET OF FRONTAGE.
Land - 110 Maple St, Oakham, MA
$60,000
0 acres
Lovely lot walking distance to Oakham Center.
Massachusetts enjoys a healthy economy as its per capita income stands as one of the highest in the nation. This factor translates into many Massachusetts commercial real estate listings. Many of the nation's top companies, such as Liberty Mutual Insurance Group, call Massachusetts home, and the state is a leader in the technology arena. Tourism and agriculture play a role in the state's economy as well and consistently contribute to the state's gross state product, which was $446 billion in 2019.
Due to the overall health of the economy, there are numerous commercial real estate listings and investment property opportunities in Massachusetts. Retail space, office space, and industrial space are plentiful in most areas including Massachusetts's largest city Boston, which is home to approximately 2/3rd of the city's population.
Thanks to its focus on technology and education, Massachusetts stands out as a economically healthy and vibrant state. Those interested in investment property and commercial realty will find much to be excited about when considering one of America's original states.
---