Search Results - Michigan
---
In recent years, Michigan has received a good deal of attention for its economic problems with cities, such as Detroit and Flint, making headlines; however, this issue does not mean that there are not commercial real estate listings of interest. Michigan has put a great deal of focus on making the state attractive to investors and tourist alike, and, as a result, there are indeed viable opportunities in Michigan including investment property opportunities. The state is quite large with approximately 9,888,640 residents, as estimated by the 2010 census.


Manufacturing remains strong in Michigan with many large automotive companies, such as Ford and General Motors, still maintaining a large presence in the state. It is not only the automotive industry that is maintains a large manufacturing base in Michigan, as there are many others major corporations in the state, such as Whirlpool.


As of 2010, the gross state product was estimated by the Bureau of Economic Analysis to be over $384 billion.Other economic drivers in Michigan include agriculture and tourism. Due to its large manufacturing base, Michigan is a state with much retail space, office space and industrial space to choose from.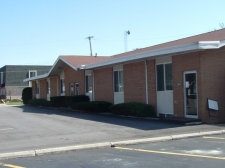 Office - 3144 Davenport, Saginaw, MI
$178,000
7,350 Sq. Ft. on 0.79 acres
Partially leased office building on the west side of Saginaw FOR SALE
Office - 2825 Bay Road, Saginaw, MI
$850,000
10,200 Sq. Ft. on 0.9 acres
This is a 10200 sq ft building with 3 tenants (Full) located on busy hwy. in Saginaw Twp.
Multi-Use - 604 Oak, Saginaw, MI
$73,900
17,640 Sq. Ft.
17,640 Sq Ft School building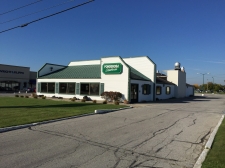 Retail - 3701 Bay Road, Saginaw, MI
$449,900
6,322 Sq. Ft. on 1.96 acres
Restaurant For Sale
---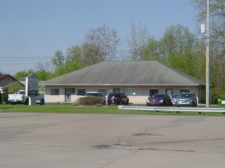 Office - 7305 Midland Road, Freeland, MI
$340,000
3,200 Sq. Ft.
Office building for Sale
Office - 1235 E Front Street, Traverse City, MI
$1,369,000
8,240 Sq. Ft. on 0.57 acres
Two Great office buildings are located on this Front Street and Miliken .57 acre Corner lot.
Retail - 15726 W WARREN, Detroit, MI
$209,900
3,176 Sq. Ft. on 0.14 acres
SISTERS CAKERY IS OPEN FOR BUSINESS!! IT HAS BEEN FAMILY OWNED & OPERATED SINCE 1969.
---
Retail - 32660 UTICA Road, Fraser, MI
$285,000
2,032 Sq. Ft. on 0.38 acres
The perfect passive income property with under 10 hours per week.
Office - 21012-21014 MACK Avenue, Grosse Pointe Woods, MI
$320,000
2,200 Sq. Ft. on 0.05 acres
LOWER LEVEL AND BASEMENT ARE LEASED. Unique office building.
Retail - 31561 HARPER Avenue, St. Clair Shores, MI
$185,000
2,457 Sq. Ft. on 0.16 acres
Owner is moving out of state and needs to sell fast. Beautiful inside and great location outside.
Retail - 24649 GRAND RIVER Avenue, Detroit, MI
$90,000
915 Sq. Ft. on 0.09 acres
Building will be sold together with 24655 Grand River, $90,000 (price for both properties combined).
Office - 117 E Nagonaba Street, Northport, MI
$435,000
3,680 Sq. Ft.
Priced to Sell - Sellers will look at any offers 2/13/19.
Retail - 119 S Main St, Reading, MI
$119,000
6,534 Sq. Ft. on 0.15 acres
Great Business location on Main Street of Reading. (Rt 49)
Retail - 7262 Cairn Highway, Kewadin, MI
$665,000
1,920 Sq. Ft.
The Waters Edge Market is a full service, year-round grocery and gas station.
Retail - 300 Main Street, Frankfort, MI
$1,195,000
5,800 Sq. Ft. on 0.19 acres
Well Established Full Service Restaurant in the heart of Downtown Frankfort.
Multi-family - 416 Railroad St, Hudson, MI
$250,000
INVESTOR ALERT! Excellent income property.
Industrial - 6764 Just Barns Dr 16, Fennville, MI
$179,000
1,920 Sq. Ft.
Brand new storage unit #15 with 1,920 SF. Includes a full bath, heat and 200 amp electric service.
Industrial - 36970 SIBLEY, Huron Twp, MI
$400,000
1,436 Sq. Ft.

Multi-family - 19154 LAHSER Road, Detroit, MI
$70,000
1,780 Sq. Ft.
Side by side ranch style duplex. Separate tenant paid utilities including water & sewer.
Retail - 1112 S LAPEER Road, Orion Twp, MI
$899,900
4,320 Sq. Ft.
Frontage 132' on Lapeer Road, south of Clarkston Road, just minutes from I75.
---