Search Results - Michigan
---
In recent years, Michigan has received a good deal of attention for its economic problems with cities, such as Detroit and Flint, making headlines; however, this issue does not mean that there are not commercial real estate listings of interest. Michigan has put a great deal of focus on making the state attractive to investors and tourist alike, and, as a result, there are indeed viable opportunities in Michigan including investment property opportunities. The state is quite large with approximately 9,888,640 residents, as estimated by the 2010 census.


Manufacturing remains strong in Michigan with many large automotive companies, such as Ford and General Motors, still maintaining a large presence in the state. It is not only the automotive industry that is maintains a large manufacturing base in Michigan, as there are many others major corporations in the state, such as Whirlpool.


As of 2010, the gross state product was estimated by the Bureau of Economic Analysis to be over $384 billion.Other economic drivers in Michigan include agriculture and tourism. Due to its large manufacturing base, Michigan is a state with much retail space, office space and industrial space to choose from.
Multi-Use - 19137 & 19141 Joy Road, Detroit, MI
$4,900
1,800 Sq. Ft. on 0.05 acres
Two Side-by-Side Commercial Buildings: $4,900 Great Value Package Deal!!
Multi-family - 208 E Mt Hope Avenue, Lansing, MI
$139,900
1,720 Sq. Ft. on 0.37 acres
Wonderful building full of 1900's Charm and character.
Office - 117 E Nagonaba Street, Northport, MI
$599,900
3,680 Sq. Ft.
We did the negotiating for you!
Retail - 5357 103rd Ave Ave, Grand Junction, MI
$200,000
15,157 Sq. Ft. on 40 acres
Value is in the land and transferrable licenses. Current salvage and class C B&
---
Retail - 119 S Main St, Reading, MI
$119,000
6,534 Sq. Ft. on 0.15 acres
Great Business location on Main Street of Reading. (Rt 49)
Retail - 7262 Cairn Highway, Kewadin, MI
$675,000
1,920 Sq. Ft.
The Waters Edge Market is a full service, year-round grocery and gas station.
Multi-family - 19405 Read Road, Copemish, MI
$2,999,995
401.59 acres
Come check out this great business opportunity!
---
Retail - 2300 S Airport Road, Traverse City, MI
$1,200,000
15,784 Sq. Ft. on 1.44 acres
Excellent location &
Retail - 1226 S Garfield Avenue, Traverse City, MI
$1,980,000
14,250 Sq. Ft.
PROPERTY ONLY †" BUSINESS IS NOT FOR SALE.
Office - 316 E Mitchell, Petoskey, MI
$1,325,000
14,410 Sq. Ft.
Quality Investment Property with commercial tenants.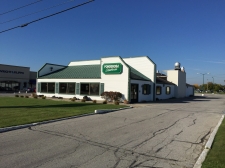 Retail - 3701 Bay Road, Saginaw, MI
$449,900
6,322 Sq. Ft. on 1.96 acres
Restaurant For Sale
Land - 1111 E ELEVEN MILE, Madison Heights, MI
$60,000
Great location in Madison Heights to build a building. Vacant land 168 x 199 feet, almost .
Land - 920 Huber, Monroe, MI
$49,900
2.66 acres
This 2.66 acre vacant parcel sits behind 922 Huber.
Others - 233 DYCKMAN Street, South Haven, MI
$1,600,000
7,528 Sq. Ft. on 0.4 acres
Take a quality constructed building, decorate it with impeccable taste, maintain it meticulously and
Others - 115 E Fennville Street, Fennville, MI
$89,000
3,529 Sq. Ft. on 0.16 acres
Great opportunity to own and start your restaurant in this unique one of a kind down town building.
Others - 3954 Dix Hwy, Lincoln Park, MI
$279,800
7,240 Sq. Ft.
GREAT OVER 7,200 SQ FT COMMERCIAL OR INVESTMENT PROPERTY LOCATED ON BUSY DIX HWY NEAR SOUTHFIELD ROA
Land - 3221 Wyoming, Dearborn, MI
$98,600
HUGE CORNER COMMERCIAL LOT NEAR DIX &
Land - 3221 Wyoming, Dearborn, MI
$32,800
HUGE CORNER COMMERICAL LOT NEAR DIX &
Land - 3221 Wyoming, Dearborn, MI
$32,800
HUGE CORNER COMMERICAL LOT NEAR DIX &
Land - 3221 Wyoming, Dearborn, MI
$32,800
HUGE CORNER COMMERICAL LOT NEAR DIX &
---