Search Results - Michigan
---
In recent years, Michigan has received a good deal of attention for its economic problems with cities, such as Detroit and Flint, making headlines; however, this issue does not mean that there are not commercial real estate listings of interest. Michigan has put a great deal of focus on making the state attractive to investors and tourist alike, and, as a result, there are indeed viable opportunities in Michigan including investment property opportunities. The state is quite large with approximately 9,888,640 residents, as estimated by the 2010 census.


Manufacturing remains strong in Michigan with many large automotive companies, such as Ford and General Motors, still maintaining a large presence in the state. It is not only the automotive industry that is maintains a large manufacturing base in Michigan, as there are many others major corporations in the state, such as Whirlpool.


As of 2010, the gross state product was estimated by the Bureau of Economic Analysis to be over $384 billion.Other economic drivers in Michigan include agriculture and tourism. Due to its large manufacturing base, Michigan is a state with much retail space, office space and industrial space to choose from.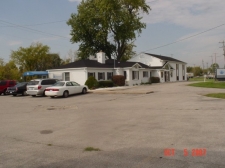 Office - 2085 Midland Road, Saginaw, MI
$375,000
4,252 Sq. Ft. on 0.83 acres
Free Standing Office Building
Office - 2825 Bay Road, Saginaw, MI
$895,000
10,250 Sq. Ft. on 0.88 acres
This is a 10200 sq ft building with 3 tenants (Full) located on busy hwy. in Saginaw Twp.
Multi-Use - 604 Oak, Saginaw, MI
$73,900
17,640 Sq. Ft.
17,640 Sq Ft School building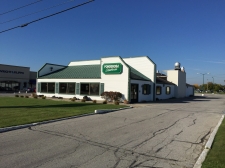 Retail - 3701 Bay Road, Saginaw, MI
$499,000
6,322 Sq. Ft. on 1.96 acres
Restaurant For Sale
---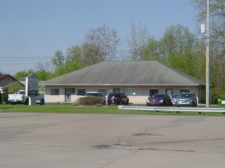 Office - 7305 Midland Road, Freeland, MI
$340,000
3,200 Sq. Ft.
Office building for Sale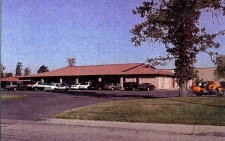 Office - 3200 Cabaret Trail, Saginaw, MI
$750,000
12,000 Sq. Ft. on 1.45 acres
12,000 sq foot income Property for sale.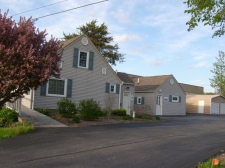 Office - 7250 Midland Road, Freelend, MI
$139,000
1,396 Sq. Ft. on 29 acres
2 small office buildings for sale in Freeland, MI
---
Retail - 2905 McCarty Road, Saginaw, MI
$395,000
9,000 Sq. Ft. on 1.5 acres
Retail Warehouse just off of Bay Road in Saginaw Twp.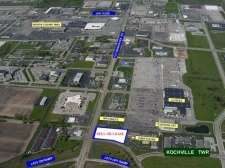 Retail - 2236 Tittabawassee Road, Saginaw, MI
$950,000
1.56 acres
Pad Site For Sale or Lease.
Business - 1150 Butler, Buena Vista, MI
$200,000
6,808 Sq. Ft. on 977 acres
Auto Salvage business for sale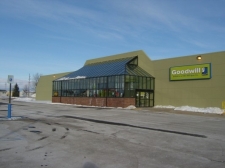 Retail - 780 N. Vandyke, Bad Axe, MI
$1,250,000
28,112 Sq. Ft. on 417 acres
28112 retail strip in Bad Axe, MI
Industrial - 14690 Oakley, Chesaning, MI
$425,000
6,000 Sq. Ft. on 2.5 acres
Previous auto action facility located in Chesaning, MI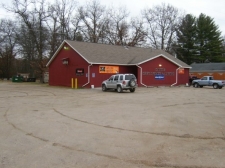 Business - 844 M-76, Alger, MI
$395,000
3,360 Sq. Ft. on 70 acres
Very nice operating resturant and bar located in Alger, MI
Business - 3712 Holland Road, Saginaw, MI
$395,000
2,788 Sq. Ft. on 161 acres
Bar and Resturant for sale accross from Nexteer Manufacturing in Saginaw, MI
Industrial - 106/112 Hoyt, Saginaw, MI
$395,000
22,000 Sq. Ft. on 107 acres
Warehouse distribution located on class a road with renaissance designation
Office - 5230 State Street, Saginaw Township, MI
$99,500
4,288 Sq. Ft. on 27 acres
Bi-Level Office building for sale on State Street in Saginaw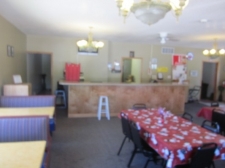 Retail - 3072 Holland, Saginaw, MI
$185,500
2,048 Sq. Ft. on 1.9 acres
Free standing Restaurant/Diner located just west of I-75 on Holland Road.
Office - 880 Kochville, Zilwaukee, MI
$175,000
3,385 Sq. Ft. on 1.29 acres
Office with storage building located near I-75 in Zilwaukee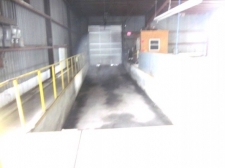 Industrial - 210 Williams, Saginaw, MI
$318,000
26,600 Sq. Ft. on 0.66 acres
Warehouse distribution with inside truck well located on class A road, 14 foot door.
Retail - 7916 Gratiot, Saginaw, MI
$349,900
10,125 Sq. Ft. on 3.48 acres
10125 sq ft of retail/office and warehouse located on Gratiot (M-46) in Shields
---