Search Results - Michigan
---
Industrial - 7385 Bernice, Center Line, MI
$239,900
1,533 Sq. Ft.
Beautifully updated 4 bedroom, 2 full bath home in Center Line!
Office - 1414 Bixby Road, Kalamazoo, MI
$144,900
1,400 Sq. Ft.
Move in ready Cape Cod home conveniently located just off Gull Road across from Borgess Hospital.
Others - N Long Lake Road, Traverse City, MI
$335,000
Coveted, high traffic Long Lake commercial vacant land! Parcel encompasses 1.
Others - 22950 Wick Road, Taylor, MI
$600,000
481 Sq. Ft.
This Downriver landmark has been in business since 1965.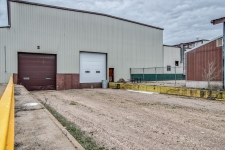 Industrial - TBD Hooper St., Parcel 2, Kingsford, MI
$650,000
200,000 Sq. Ft. on 7.27 acres
Massive industrial space!
Industrial - 3 E. Superior Ave., Crystal Falls, MI
$599,900
12,000 Sq. Ft. on 1.37 acres
Successful remanufacturing business for sale!
Industrial - 000 MERRIMAN, Romulus, MI
$125,000
1,000 Sq. Ft.
Vacant Land near Metro Airport! Build to suit! Zoned Commercial. South of 7487 Merriman;
Industrial - 5590 N State (POLP 2 acres) Road, Orleans, MI
$270,000
WOW!!! 450 feet of Frontage on M-66 Located across the street from the new Dollar Store and M-44.
Industrial - 152 S ROCHESTER Road, Clawson, MI
$390,000
1,952 Sq. Ft.
Hard to find Commercial / Retail building on heavily traveled Rochester Road in Clawson.
Industrial - 212 W HIGHLAND Road 102, Highland Twp, MI
$230,000
2,503 Sq. Ft.
Amazing opportunity to own your office space.
Industrial - 1158 S MAIN Street, Plymouth, MI
$585,000
2,539 Sq. Ft.
Centennial office on Main Street awaits just a short stroll from Kellogg Park and all that DTP offer
Industrial - 1097 S STATE Road 1-4, Davison Twp, MI
$598,000
6,912 Sq. Ft.
Only an 1/2 mile North off I-69 at exit 145. 15 miles to the Flint Bishop Airport.
Industrial - 18441 MACK Avenue, Detroit, MI
$189,000
600 Sq. Ft.
Great investment opportunity in ideal location. Long term tenant in place. Agent related to seller.
Industrial - 7175 RAWSONVILLE Road S, Van Buren Twp, MI
$320,000
2,868 Sq. Ft.
Commercial /Retail building just 1.
Industrial - 25575 GLENDALE, Redford Twp, MI
$1,950,000
8,000 Sq. Ft.
Electronic and precision equipment repair and maintenance facility. 8,000 square feet.
Retail - 314 Sibben Street, Manistee, MI
$109,000
6,848 Sq. Ft.
1880's building is a vintage 2-story "mixed-use" with storefront, residence &
Industrial - 18438 MORANG Drive, Detroit, MI
$184,999
2,394 Sq. Ft.
Remarkable Office building, divided into 8 offices, reception area, kitchenette, 3 Bathrooms and con
Retail - 150 W Center Street , 1, Douglas, MI
$299,900
1,596 Sq. Ft.
Desired Downtown Douglas commercial unit offering windows on 3 sides for increased visibility.
Retail - 6669 E M-72, Williamsburg, MI
$450,000
2,464 Sq. Ft.
This newly remodeled 2,400 SF building on M-72 just north of Acme, MI is in brand new condition and
Office - 108 N Newton Street, Middleton, MI
$20,000
800 Sq. Ft.
NOW IS YOUR CHANCE TO MOVE YOUR BUSINESS, OPEN UP A BUSINESS OR MAYBE JUST AN INVESTMENT OPPORTUNITY
In recent years, Michigan has received a good deal of attention for its economic problems with cities, such as Detroit and Flint, making headlines; however, this issue does not mean that there are not commercial real estate listings of interest. Michigan has put a great deal of focus on making the state attractive to investors and tourist alike, and, as a result, there are indeed viable opportunities in Michigan including investment property opportunities. The state is quite large with approximately 9.996 million residents, (up from 9.888 million).
Manufacturing remains strong in Michigan with many large automotive companies, such as Ford and General Motors, still maintaining a large presence in the state. It is not only the automotive industry that is maintains a large manufacturing base in Michigan, as there are many others major corporations in the state, such as Whirlpool.
As of 2019, the gross state product was estimated by the Bureau of Economic Analysis to be over $430 billion. Other economic drivers in Michigan include agriculture and tourism. Due to its large manufacturing base, Michigan is a state with much retail space, office space and industrial space to choose from.
---