Search Results - Michigan
---
In recent years, Michigan has received a good deal of attention for its economic problems with cities, such as Detroit and Flint, making headlines; however, this issue does not mean that there are not commercial real estate listings of interest. Michigan has put a great deal of focus on making the state attractive to investors and tourist alike, and, as a result, there are indeed viable opportunities in Michigan including investment property opportunities. The state is quite large with approximately 9,888,640 residents, as estimated by the 2010 census.


Manufacturing remains strong in Michigan with many large automotive companies, such as Ford and General Motors, still maintaining a large presence in the state. It is not only the automotive industry that is maintains a large manufacturing base in Michigan, as there are many others major corporations in the state, such as Whirlpool.


As of 2010, the gross state product was estimated by the Bureau of Economic Analysis to be over $384 billion.Other economic drivers in Michigan include agriculture and tourism. Due to its large manufacturing base, Michigan is a state with much retail space, office space and industrial space to choose from.
Office - 2825 Bay Road, Saginaw, MI
$895,000
10,250 Sq. Ft. on 0.88 acres
This is a 10200 sq ft building with 3 tenants (Full) located on busy hwy. in Saginaw Twp.
Office - 4735 Main, Millington, MI
$125,000
2,112 Sq. Ft. on 0.47 acres
Closed 2112 sq ft PNC Bank located in the center of Millington, MI.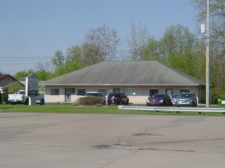 Office - 7305 Midland Road, Freeland, MI
$340,000
3,200 Sq. Ft.
Office building for Sale
Retail - 925 W. Chisholm, Alpena, MI
$249,900
3,328 Sq. Ft. on 0.42 acres
Retail Store For Sale
---
Office - 900 W. Breitung Ave., Kingsford, MI
$300,000
36,600 Sq. Ft. on 8.23 acres
2 office buildings on 8+ acres!
Retail - 1160 S. Carpenter Ave., Kingsford, MI
$169,900
2,068 Sq. Ft.
Successful pasty shop in a prime location!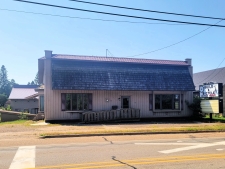 Retail - 421 E. Breitung Ave., Kingsford, MI
$219,900
14,873 Sq. Ft. on 1.22 acres
Nearly 15,000 sq ft on 1.22 highly visible acres!
---
Office - 11059 90th Avenue, Mecosta, MI
$119,000
1,280 Sq. Ft. on 2.5 acres
Business opportunity with 2.5 acres and an updated 32x40 building built in 2003.
Office - 1200 Belsay Rd, Burton, MI
$259,900
2,500 Sq. Ft. on 6 acres
Spacious split level office building. Served as a Real Estate business and an ambulance facility.
Retail - 25827 W Warren St, Dearborn Heights, MI
$698,800
2,500 Sq. Ft.
BEECH DALY &
Industrial - 241 N STATE ST, St. Ignace, MI
$495,000
FAMILY OWNED SINCE 1972, FIRST TIME OFFERED!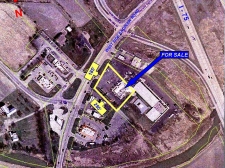 Multi-Use - 6295 Westside Saginaw Rd, Bay City, MI
$1,200,000
13,700 Sq. Ft. on 1.2 acres
Retail, office space
Others - 21511 30th Ave., Barryton, MI
$30,000
1.48 acres
Ready to move your business into your own building? This high traffic corner location on "
Others - 210 E. McNeil St., Corunna, MI
$299,900
3,060 Sq. Ft. on 1.34 acres
Beautiful custom built 3 bedroom home with attached commercial space and great parking for a home bu
Multi-Use - 102 Ausable-State Rd, Bay City, MI
$98,500
5,906 Sq. Ft.
Commercial Building with 5906 Square feet of usable space!
Others - 9530 S Mason Drive, Newaygo, MI
$439,000
13,000 Sq. Ft. on 1.79 acres
This commercial property is just south of Newaygo in a very high exposure area along M-37. This 1.
Land - 00 Bass Lake Road, Kalkaska, MI
$55,000
17 acres
Kalkaska County. A 1882 animal barn sits on 17 beautiful acres suitable for a pasture or hay field.
Land - N Straits Highway, Topinabee, MI
$199,000
Nice building site on beautiful Mullet Lake on the famous Inland Water Way.
Land - M-33 3.36 Acres, Afton, MI
$14,000
3.34 acres
One of two parcels ready to enjoy your up north getaway.
Land - 4082 N Main Street, Stockbridge, MI
$27,900
1.61 acres
This property is eligible under First Look Initiative through 07/09/2018, and buyers must be purchas
---