Search Results - Michigan
---
In recent years, Michigan has received a good deal of attention for its economic problems with cities, such as Detroit and Flint, making headlines; however, this issue does not mean that there are not commercial real estate listings of interest. Michigan has put a great deal of focus on making the state attractive to investors and tourist alike, and, as a result, there are indeed viable opportunities in Michigan including investment property opportunities. The state is quite large with approximately 9,888,640 residents, as estimated by the 2010 census.


Manufacturing remains strong in Michigan with many large automotive companies, such as Ford and General Motors, still maintaining a large presence in the state. It is not only the automotive industry that is maintains a large manufacturing base in Michigan, as there are many others major corporations in the state, such as Whirlpool.


As of 2010, the gross state product was estimated by the Bureau of Economic Analysis to be over $384 billion.Other economic drivers in Michigan include agriculture and tourism. Due to its large manufacturing base, Michigan is a state with much retail space, office space and industrial space to choose from.
Industrial - 1385 S. Huron Rd., Kawkawlin, MI
$495,000
42,991 Sq. Ft.
Warehouse distribution with beautiful showroom and office
Industrial - 18930 Van dyke , Detroit, MI
$8,900
2,800 Sq. Ft.
Commercial Building Store With apt Only $8,900
Industrial - 14339 schoolcraft , Detroit, MI
$34,900
0.28 acres
Commercial Building 2 Story 12,000 Sq Ft.
Industrial - 12932 schoolcraft, Detroit, MI
$16,900
5,500 Sq. Ft. on 0.2 acres
Strip of Multiple attached Stores Only $16,900
---
Retail - 10526 Joy Rd, Detroit, MI
$8,900
2,400 Sq. Ft. on 0.09 acres
2 Store's/Warehouse Buildings Only $8,900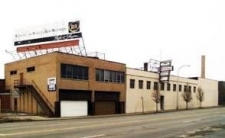 Industrial - 2760 West Warren, Detroit, MI
$1,200,000
100,000 Sq. Ft.
100,000 Square Feet Motivated Seller
Retail - 415 S. Stephenson Ave., Iron Mountain, MI
$122,500
13,200 Sq. Ft. on 0.17 acres
12-unit retail and office complex in the heart of the downtown!
---
Multi-family - 3432 Caniff, Hamtramck, MI
$199,900
1,434 Sq. Ft. on 0.07 acres
THIS BEAUTIFULLY UPDATED HOME HAS IT ALL-MULTI FAMILY WITH A HALLWAY THAT HAS SEPARATE ENTRANCES AND
Office - 3253 M-76, Standish, MI
$52,000
943 Sq. Ft.
Invest in your own office building. Great location in Standish.
Industrial - 424 S MAIN Street 424, Rochester, MI
$1,650
6,145 Sq. Ft.
Great space for service type business or small retail! 1000 sq. ft.
Land - 16601 w chicago, Detroit, MI
$14,900
10,300 Sq. Ft.
10,300 Sq. Ft. Parcel Of Land Corner Lot
Others - 665 E Huron River Dr, Belleville, MI
$35,000
3,300 Sq. Ft.
EXCELLENT OPPORTUNITY TO START MANY BUSINESS TYPES, DOCTORS, MORTGAGE, MEDICAL &
Others - 1001 S Lincoln, Hancock, MI
$45,000
0.1 acres
Comm Bldg/No Business - Hancock, MI
Land - 3879 W Auburn Rd, Rochester Hills, MI
$125,000
0.51 acres
Great opportunity, Zoned B2 with FB1 overlay, medical or business offices, retail, bank, nursery, ve
Others - 22041 Outer Dr, Dearborn, MI
$248,500
3,200 Sq. Ft.
LARGE 3,200 SQUARE FOOT WEST DEARBORN BUILDING, GREAT LOCATION NEAR OAKWOOD-BEAUMONT HOSPITAL, FORD
Land - 14694 seven mile e, Detroit, MI
$6,900
0.1 acres
Commercial Land Only $6,900
Office - 7799 MACOMB Street, Grosse Ile, MI
$2,500
2,420 Sq. Ft.
Desirable Macomb Street Business District.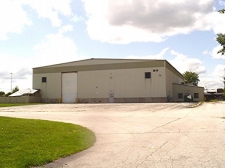 Industrial - 911 Veterans Pkwy, Saginaw, MI
$595,000
21,050 Sq. Ft.
21050 Square foot warehouse/manufacturing plant for Sale
Multi-family - 111-113 5TH AVENUE, MENOMINEE, MI
$199,000
VERY NICE COMMERCIAL AFFORDABLE SPACE ON THE MAIN FLOOR WITH 5 SUITES UPSTAIRS PAYING YOUR MORTGAGE
Office - 4907 Schaefer Rd, Dearborn, MI
$219,900
2,000 Sq. Ft.
GREAT INVESTMENT IN THIS COMMERCIAL BLDG IN THE HEART OF COMMERCIAL DISTRICT OF EAST DEARBORN, THE B
---