Search Results - Michigan
---
Multi-family - 835 Ferley Street, Lansing, MI
$99,900
482 Sq. Ft.
Great Investment opportunity to own a three unit rental property!
Multi-family - 4433 Harding Avenue, Holt, MI
$149,900
1,524 Sq. Ft.
Beautifully updated duplex! Kitchens, bathrooms and flooring have all been updated!
Retail - 404 E State Street, Fife Lake, MI
$400,000
3,000 Sq. Ft. on 0.29 acres
Beautiful Fife Lake, this business has 16- 24 boat slips that are rented by the season for $550.
Office - 420 W Wheatland Avenue, Remus, MI
$275,000
2,500 Sq. Ft. on 1.66 acres
Well kept office building that is like home. Currently a Massage Parlour and Exercise facility.
Others - 9443 W M-72 Highway, Grayling, MI
$105,000
0 acres
Previously used as a machine shop with offices on the main level with 2 bedroom apartment on upper l
Others - 7190 E Houghton Lake Drive, Houghton Lake, MI
$450,000
9,272 Sq. Ft.
This fabulous Class B office complex on busy M-55 awaits your growing business.
Others - W North Down River Road , (Parcel B), Grayling, MI
$45,900
Great location for a stand alone business fronting on a paved county road adjacent to residential an
Others - W North Down River Road , (Parcel 2), Grayling, MI
$100,000
Unique 10 acre commercial property with frontage on I-75 and on a class A paved county road.
Others - 10941 Michigan Avenue, Posen, MI
$235,000
Own this well established business ''Posen Automobile Parts LLC''.
Others - xxx M-76 , 1.12, Roscommon, MI
$5,500
High exposure commercial parcel on busy road, lots of potential opportunity, zoned Higgins Township
Land - 0 Reynolds Road, Thompsonville, MI
$236,900
12.2 acres
Sale consists of two parcels one 5 acre and one 7.2 acre for a total of 12.2 acres.
Land - 000 Inman Road, South Boardman, MI
$35,000
10 acres
Kalkaska-10 wooded acres in Forest Area School District. Close to Fife Lake &
Land - Parcel 3 Bay Valley Drive, Williamsburg, MI
$58,500
1.05 acres
Beautifully wooded 1.05 acre parcel close to East Grand Traverse Bay and Lochenheath golf course.
Land - 000 S US-131, South Boardman, MI
$59,000
5 acres
South Boardman-Commercial 700 foot of frontage on U.S. 131. Approximately 5 acres.
Land - 000 S US-131, South Boardman, MI
$59,000
5 acres
South Boardman-Commercial 700 foot of frontage on U.S. 131. Approximately 5 acres.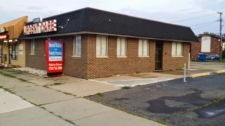 Office - 28541 Ford Rd, Garden City, MI
$199,900
1,110 Sq. Ft. on 0.1 acres
leased office in a prime location on Ford Rd, great exposure with an income
Retail - 404 N Main St, Watervliet, MI
$110,000
1,650 Sq. Ft. on 0.17 acres
Terrific downtown Watervliet commercial space has 1650 sq ft of open space read for you to start you
Office - 15485 S. US 27, Lansing, MI
$199,900
Great office building on North side of Lansing. Dewitt Township zpone BC District:
Multi-family - 457 Salliote Rd, Ecorse, MI
$325,000
Beautiful six (6)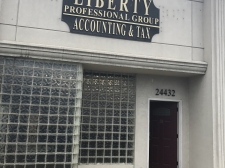 Office - 24432 Michigan Ave, Dearborn, MI
$249,990
1,590 Sq. Ft.
Office or Retail
In recent years, Michigan has received a good deal of attention for its economic problems with cities, such as Detroit and Flint, making headlines; however, this issue does not mean that there are not commercial real estate listings of interest. Michigan has put a great deal of focus on making the state attractive to investors and tourist alike, and, as a result, there are indeed viable opportunities in Michigan including investment property opportunities. The state is quite large with approximately 9.996 million residents, (up from 9.888 million).
Manufacturing remains strong in Michigan with many large automotive companies, such as Ford and General Motors, still maintaining a large presence in the state. It is not only the automotive industry that is maintains a large manufacturing base in Michigan, as there are many others major corporations in the state, such as Whirlpool.
As of 2019, the gross state product was estimated by the Bureau of Economic Analysis to be over $430 billion. Other economic drivers in Michigan include agriculture and tourism. Due to its large manufacturing base, Michigan is a state with much retail space, office space and industrial space to choose from.
---