---
Industrial - 1518 1st Ave N -, Billings, MT
$2364/SqFt/Month
1 SqFt
Office & Shop Space with 9,480 SF Fenced Yard Off-Street Parking ADA Restroom & Shower 14'
Office - 51 N 15th St, Billings, MT
$1.13/SqFt/Month
2,490 SqFt
51 N 15th St, Suites 1 & 2 1,230 - 2,490 SF Class A Office Spaces (
Industrial - 710 Blackhawk F-4, Billings, MT
$1102/SqFt/Month
1 SqFt
1800 SF Shop space, includes bathroom w/shower, and Mezzanine. Heated A/C Gated Entry $
Office - 1925 Grand Ave Suite 139, Billings, MT
$0.02/SqFt/Month
16,972 SqFt
*Multiple executive office spaces for lease *Full Service Gross Leases (utilities included) *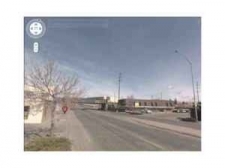 Retail - 1230 Harrison Avenue, Butte, MT
200-2,000 SqFt
Retail / Office / Medical - Space Available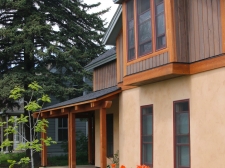 Office - 549 East Mendenhall Street, Bozeman, MT
$2100-2575/SqFt/Year
925 SqFt
Downtown Bozeman Office Retail Business Space
Industrial - 1270 Lockwood Rd, Billings, MT
$650/SqFt/Month
1 SqFt
*1200 SF shop space for lease *$650/mo ($545/mo base rent + $105/mo CAM) + utilities *
Retail - 14 S 27th St, Billings, MT
$0.04/SqFt/Month
13,972 SqFt
*530 to 3,330 SF of Retail Space for Lease *$600 to $1,950/mo + electric *
Retail - 3933 Central Ave, Billings, MT
$18/SqFt/Year
60,000 SqFt
Montana' s premier lifestyle campus, located in the heart of Billings' thriving west end.
Industrial - 1601 Central Ave, Billings, MT
$1.55/SqFt/Month
1,288 SqFt
Industrial Shop For Lease - $ 2000 month + Utilities Building - 1288 SF Land - 12,150 SF
Retail - 2950 King Ave W, Billings MT, MT
$14/SqFt/Year
PROPERTY OVERVIEW NOW INCLUDING 3 Month's Free rent with a Flooring & Painting allowance *
Office - 113 N Broadway, Billings, MT
$15/SqFt/Year
The fourth floor of the iconic Montana Power building is for sale and there are two suites currently
Office - 401 S Alabama, Butte, MT
Medical office space in the Westside Professional Building. One block from St James Hospital.
Industrial - 707 Blackhawk Street, Billings, MT
$0.05/SqFt/Month
18,000 SqFt
• New 2016 Construction, Highly Energy Efficient • 18'
Office - 1511 6th Ave N, Billings, MT
$13/SqFt/Year
3,864 SqFt
1000 SF Office - Suite "A" $1650 mo plus utilities $13 SF Base Lease $3.75 NNN Property Highlights
Industrial - 2625 Overland Ave Unit C, BILLINGS, MT
$0.65/SqFt/Month
2,526 SqFt
*2,526 SF Shop Space w/ Small Office for Lease *$1,650/mo + Utilities *14 ft Overhead Door *
Retail - 1114 Broadwater Ave, Billings, MT
$1.52/SqFt/Month
692 SqFt
*692 SF salon space for lease *$1,050/mo + utilities *Currently plumbed for 3 sinks *
Industrial - 1236 Cordova St, Billings, MT
$6/SqFt/Year
10,000 SqFt
Pull through Truck Bays Available Choose 2500 SF or 5000 SF space. Each space is 100 X 25 $6.
Retail - 1305 Harrison Avenue, Butte, MT
$1.17/SqFt/Month
4,838 SqFt
Desirable high traffic location on Harrison Ave in the Butte Town Center.
Office - 1925 Grand Ave Suite 101, Billings, MT
$0.06/SqFt/Month
16,972 SqFt
*Multiple executive office spaces for lease *Full Service Gross Leases (utilities included) *
While Montana is home to some of the United State's most impressive national parks, the state also has opportunities in the form of commercial real estate listings and investment property.
Montana's size makes it 4th largest in the country, as the state is about 147,000 square miles. Montana does not have a large number of residents, and the state ranks 44th in population. Montana commercial real estate listings won't be seen throughout the state, as they are mainly situated in population centers like Billings, Missoula, Great Falls and Butte.
Companies with headquarters and office space in Montana include Great Harvest Bread Company, Image labs International and Kampgrounds of America.
A good portion of Montana's industrial space is dedicated for the lumber and mineral extraction industries. The state has natural resources including gold, coal, and silver. Of course, due to the famous national parks in Montana, tourism is also important to the economy.
---