Search Results - New Hampshire
---
Many of New Hampshire commercial real estate listings are located in Manchester, with an estimated population of 109,565 and Nashua, with an estimated population of 86,494. However, commercial realty can also be found in some of the state's smaller cities including Concord, Derry Village and Dover.
While much of the state's industrial space was once dedicated to manufacturing items such as shoes and textiles, this is no longer the case. As New Hampshire plants became obsolete and cheaper workers were found in the south, these sectors are now dramatically reduced. However, one factor that does lure in many individuals looking for investment property and commercial real estate listings is the fact that New Hampshire has neither a personal state income tax nor a general sales tax.
Companies with headquarters and office space in New Hampshire include Ektron, Dartware, Insight Technology and Presstek. Industrial space is dedicated to machinery, electronics, rubber and plastics.
Land - Sanborn Hill, Springfield, NH
$499,000
Once in a lifetime opportunity. 107.9 acres of unspoiled woodland, surrounding Little Stocker Pond (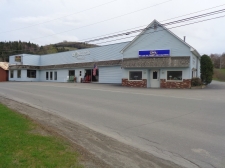 Retail - 6 Route 145, Colebrook, NH
$299,000
7,400 Sq. Ft. on 0.43 acres
7400 square foot building on .43 acres.

Land - 1675 Route 16, Ossipee, NH
$249,000
6 acres
6-Acre commercial development property with 1000 feet of frontage and access from state Route 16.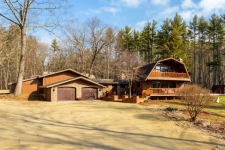 Single Family - 643 Franklin Pierce Hwy, Barrington, NH
$689,000
7,158 Sq. Ft. on 6 acres
6-Acre Commercial/ Residential property with a 7158 square foot residential/ commercial building.
---
Others - 49 MAIN ST, Lincoln, NH
$975,000
0.38 acres
Commercial Sale - Lincoln, NH
Land - Stevens, Lebanon, NH
$77,500
A lovely building lot that will give the feel of rural privacy and quiet, yet offer the convenience
Land - Lot 2 Birch Hill, Sutton, NH
$45,000
2.67 acres
Lovely building lot with pond views and gentle slope. Not a through road so private and quiet.
---
Land - lot 4 Sanborn Hill, Springfield, NH
$39,000
Perfectly located on a quiet dead end road in bucolic Springfield, NH. this 6.
Others - 418 North Main, Franklin, NH
$599,000
Looking for the opportunity to purchase a well established business with property.
Others - 1709 Dover Road, Epsom, NH
$220,000
22,210 Sq. Ft. on 0.39 acres
Commercial building directly on Rt. 4 offers many possibilities.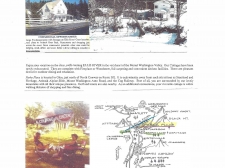 Multi-Use - 44 US Rte 302, Glen, NH
$469,900
8,000 Sq. Ft. on 1 acres
Five multi-use Bldgs- 4 Season high visability riverside location
Land - 202 1.14 Parker, Bethlehem, NH
$49,900
2.5 acres
2.5 Acre lot, one acre has been treed, stumped and rocks removed. Some site work has been completed.
Land - 198 Cote, Grantham, NH
$159,000
26 acres
Fabulous opportunity to own large parcel - 26 acres with 1450 feet on Town Road.
Land - #4 Brookridge, Springfield, NH
$12,000
3.18 acres
Considering building? Then consider this fabulous 3.18 acres lot in Eastman.
Land - Bunker Bunker, New London, NH
$98,500
1.94 acres
1.94 acre building lot with shared ROW access to beach and dock on beautiful Pleasant Lake.
Industrial - 9 Elm Street, Littleton, NH
$44,900
0.26 acres
In-town commercial lot located off a side street could be the perfect place to make your visions a r
Industrial - 218 US Route 3, Lincoln, NH
$795,000
8,133 Sq. Ft. on 3.5 acres
FULL SERVICE CAMPGROUND for RV's, Historic Cabins and Tenting along 800 feet of frontage along the P
Office - 2617 White Mountain Highway, Conway, NH
$1,100,000
10,800 Sq. Ft. on 0.89 acres
Stately building located in the heart of North Conway Village.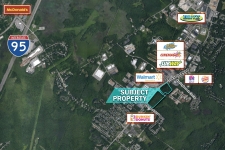 Land - Lafayette Road and White Cedar Boulevard, Portsmouth, NH
$1,500,000
19.52 acres
19.52 Acres of Commercial Land on Lafayette Road (U.S. Route 1) across from Walmart in Portsmouth,
Land - #4 Brookridge, Springfield, NH
$12,000
Considering building? Then consider this fabulous 3.18 acres lot in Eastman.
---