Search Results - New Hampshire
---
Many of New Hampshire commercial real estate listings are located in Manchester, with an estimated population of 109,565 and Nashua, with an estimated population of 86,494. However, commercial realty can also be found in some of the state's smaller cities including Concord, Derry Village and Dover.
While much of the state's industrial space was once dedicated to manufacturing items such as shoes and textiles, this is no longer the case. As New Hampshire plants became obsolete and cheaper workers were found in the south, these sectors are now dramatically reduced. However, one factor that does lure in many individuals looking for investment property and commercial real estate listings is the fact that New Hampshire has neither a personal state income tax nor a general sales tax.
Companies with headquarters and office space in New Hampshire include Ektron, Dartware, Insight Technology and Presstek. Industrial space is dedicated to machinery, electronics, rubber and plastics.
Others - North North, Warner, NH
$649,900
93.68 acres
Great location, visible form I89 and overlooking thriving commercial area at Exit 9.
Others - 49 Main Street, Lincoln, NH
$895,000
0.38 acres
Commercial Sale - Lincoln, NH
Industrial - 22 Park Avenue, Bethlehem, NH
$175,000
2,357 Sq. Ft. on 0.29 acres
Eclectic, Multi Use Building in the heart of downtown Bethlehem.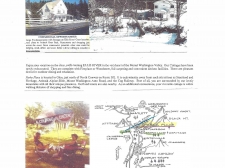 Multi-Use - 44 US Rte 302, Glen, NH
$499,900
1 acres
Five multi-use Bldgs- 4 Season high visability riverside location
---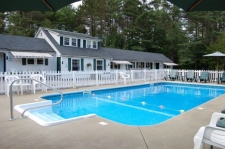 Motel - 440 Route 302, Bartlett, NH
$1,350,000
15,827 Sq. Ft. on 4 acres
Mt. Washington Valley Hospitality Business
Industrial - 35 N Main St, Newmarket, NH
$695,000
0.37 acres
This is a GREAT opportunity to purchase value convenience store / gas station.
Industrial - 32-40 Pleasant Street, Claremont, NH
$150,000
18,000 Sq. Ft.
Beautiful, 20,000 square feet of Historic downtown building. All ready for rehab on upper levels.
---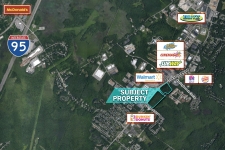 Land - Lafayette Road and White Cedar Boulevard, Portsmouth, NH
$1,500,000
19.52 acres
19.52 Acres of Commercial Land on Lafayette Road (U.S. Route 1) across from Walmart in Portsmouth,
Retail - 83 Ocean Boulevard #105, Hampton, NH
$499,900
1,367 Sq. Ft.
Set up shop on the busy Hampton strip in this ideally located commercial condo unit.
Retail - 55 Bridge Street, Manchester, NH
$1,899,999
10,800 Sq. Ft. on 0.11 acres
Beautiful Restaurant/Retail Facility for Sale-Manchester, NH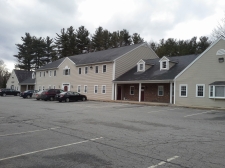 Office - 1B Commons Drive Unit 9B, Londonderry, NH
$109,900
978 Sq. Ft. on 16.82 acres
Office Condo (9B) for Sale in Professional Business Park-Londonderry,NH
Others - 78 Pancake, Wilmot, NH
$155,000
2.03 acres
This building has been used as The Blackwater Auto Body shop since 1976.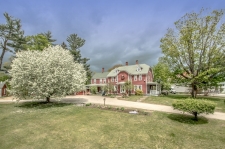 Hotel - 2406 White Mountain Highway, Conway, NH
$1,150,000
6,700 Sq. Ft. on 1.2 acres
Beautiful Bed and Breakfast located in the heart of quaint North Conway Village
Office - 2617 White Mountain Highway, Conway, NH
$1,100,000
10,800 Sq. Ft. on 0.89 acres
Stately building located in the heart of North Conway Village.

Land - 108 Prescott Road, Raymond, NH
$499,900
1,040 Sq. Ft. on 0.62 acres
Commercial Lot for Sale- Raymond, NH
Industrial - 116 Route 117, Sugar Hill, NH
$1,695,000
10,000 Sq. Ft. on 14.5 acres
The Sugar Hill Inn & Restaurant is a premier New Hampshire boutique resort inn.
Industrial - 25 Main Street, Littleton, NH
$199,900
2,821 Sq. Ft.
FAMILY RUN RESTAURANT FOR OVER 40 YEARS, by the same family.
Others - 308 Sunapee, Newport, NH
$249,900
0.63 acres
Dramatic price reduction! Ready for business right now!
Retail - 596 West Unity Road, Unity, NH
$89,900
1,918 Sq. Ft. on 0.9 acres
Quaint New England Church located in nice rural community.
Others - 20 south Main Street, Derry, NH
$800,000
GREAT OPPORTUNITY! Bring your business here!
---