Search Results - New Hampshire
---
Many of New Hampshire commercial real estate listings are located in Manchester, with an estimated population of 109,565 and Nashua, with an estimated population of 86,494. However, commercial realty can also be found in some of the state's smaller cities including Concord, Derry Village and Dover.
While much of the state's industrial space was once dedicated to manufacturing items such as shoes and textiles, this is no longer the case. As New Hampshire plants became obsolete and cheaper workers were found in the south, these sectors are now dramatically reduced. However, one factor that does lure in many individuals looking for investment property and commercial real estate listings is the fact that New Hampshire has neither a personal state income tax nor a general sales tax.
Companies with headquarters and office space in New Hampshire include Ektron, Dartware, Insight Technology and Presstek. Industrial space is dedicated to machinery, electronics, rubber and plastics.
Land - 87-6 Bog Road, Goffstown, NH
$1,700,000
37 acres
The property consists of 37 +/- acres of undeveloped land in Goffstown, NH.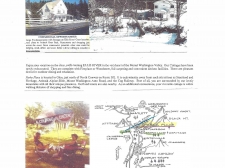 Multi-Use - 44 US Rte 302, Glen, NH
$459,900
2,900 Sq. Ft. on 1 acres
Five multi-use Bldgs- 4 Season high visability riverside location
Retail - 347 High Street, Somersworth, NH
$300,000
17,860 Sq. Ft. on 0.41 acres
This property is a commercial lot with a single fmaily home.
Industrial - 200C Garfield Street, Laconia, NH
$200,000
32,670 Sq. Ft. on 0.75 acres
This is a very nice tucked away commercial property in the city of Laconia, very hard to find anythi
---
Retail - 322 South Main Street, Laconia, NH
$399,000
9,148 Sq. Ft. on 0.21 acres
This commercial zoned 3 unit building has an operating store front salon and 2 large apartments with
Others - 1467 Lake Shore Road, Gilford, NH
$650,000
22,216 Sq. Ft. on 0.51 acres
Currently rented as a service station. Great Visibility. Becoming an increasingly busy location.
Others - 8 Daniel Webster Highway, Boscawen, NH
$550,000
892,109 Sq. Ft. on 20.48 acres
Commercial 20.48 acre lot with 10,000 square feet of unfinished buildings.
---
Others - 1457 Lake Shore Road, Gilford, NH
$700,000
170,755 Sq. Ft. on 3.92 acres
Great location with great visibility and high traffic count.
Land - 349 High Street, Somersworth, NH
$200,000
74,052 Sq. Ft. on 1.7 acres
The area is thriving with traffic, Walmart, big chain restaurants and stores.
Land - 203 Laconia Road, Tilton, NH
$119,000
104,544 Sq. Ft. on 2.4 acres
A 2.40 acre lot on busy Route 3 (Laconia Road). Great exposure for your business.
Others - 6 Farrarville Place, Belmont, NH
$499,000
74,923 Sq. Ft. on 1.72 acres
On going successful automobile dealership and auto detailing.
Land - 47-3 Route 11 & Ridge Road, framington, NH
$199,000
299,693 Sq. Ft. on 6.88 acres
This property is located in the heart of the very busy Rt 11 in Farmington NH.
Land - 313 Dover Rd, Chichester, NH
$1,000,000
1,873,080 Sq. Ft. on 43 acres
37+/- acres commercial/industrial lot next to Tractor Supply on the very busy US Rte 4/202/9.
Others - 3 Waterford Place, Gliford, NH
$400,000
0.05 acres
This property is in the commercial/industrial zone.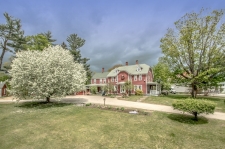 Hotel - 2406 White Mountain Highway, Conway, NH
$1,150,000
6,700 Sq. Ft. on 1.2 acres
Beautiful Bed and Breakfast located in the heart of quaint North Conway Village
Land - Rout 11, Framington, NH
$80,000
5 acres
Located only 5 miles from Rochester, 2 miles from downtown Farminghton and 3 miles from the Alton Ci
Industrial - 744 Washington Street, Claremont, NH
$95,000
Located on a busy state highway, Rt's 11 & 103.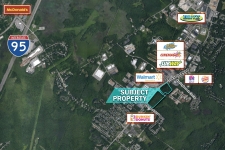 Land - Lafayette Road and White Cedar Boulevard, Portsmouth, NH
$1,500,000
19.52 acres
19.52 Acres of Commercial Land on Lafayette Road (U.S. Route 1) across from Walmart in Portsmouth,

Land - 108 Prescott Road, Raymond, NH
$499,900
1,040 Sq. Ft. on 0.62 acres
Commercial Lot for Sale- Raymond, NH
Bed Breakfast - 2406 White Mountain Highway, North Conway, NH
$1,150,000
6,700 Sq. Ft. on 1.2 acres
Beautiful Bed and Breakfast located in the heart of quaint North Conway Village, just steps away fro
---