Search Results - New Hampshire
---
Many of New Hampshire commercial real estate listings are located in Manchester, with an estimated population of 109,565 and Nashua, with an estimated population of 86,494. However, commercial realty can also be found in some of the state's smaller cities including Concord, Derry Village and Dover.
While much of the state's industrial space was once dedicated to manufacturing items such as shoes and textiles, this is no longer the case. As New Hampshire plants became obsolete and cheaper workers were found in the south, these sectors are now dramatically reduced. However, one factor that does lure in many individuals looking for investment property and commercial real estate listings is the fact that New Hampshire has neither a personal state income tax nor a general sales tax.
Companies with headquarters and office space in New Hampshire include Ektron, Dartware, Insight Technology and Presstek. Industrial space is dedicated to machinery, electronics, rubber and plastics.
Industrial - 7 Main Street, Littleton, NH
$79,900
1,000 Sq. Ft.
GOOGLE SEARCH "TIM-BIR ALLEY, LITTLETON, NH and it speaks volumes about this opportunity.
Bed Breakfast - 5 Mayhew Turnpike, Hebron, NH
$586,900
5,400 Sq. Ft. on 2.76 acres
C.1791 Historic, Legendary, Statement property, located in the Newfound Lake District of Hebron, NH.
Industrial - 271 & 273 115 Route, Carroll, NH
$375,000
1.93 acres
Rare North Country Opportunity!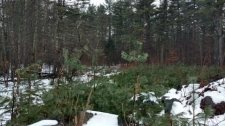 Land - 20-24 Main St, Pelham, NH
$1,200,000
Prime Development opportunity
---
Bed Breakfast - 2406 White Mountain Highway, North Conway, NH
$1,150,000
6,700 Sq. Ft. on 1.2 acres
Beautiful Bed and Breakfast located in the heart of quaint North Conway Village, just steps away fro
Multi-family - 448 Chestnut Hill Rd, New Boston, NH
$549,900
5,015 Sq. Ft. on 3 acres
Multifamily Building for Sale in New Boston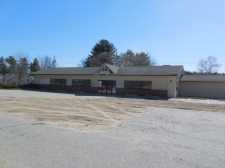 Retail - 818 White Mountain Highway, Milton, NH
$249,900
6,213 Sq. Ft. on 0.85 acres
Convenience Store, Freestanding Building, Vacant
---
Industrial - 62 Route 125, Brentwood, NH
$800,000
9,000 Sq. Ft. on 5.1 acres
Industrial Building for Sale in Brentwood - 9,000 SF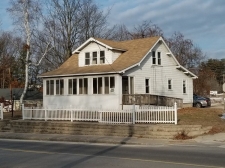 Office - 58 Lowell Rd, Hudson, NH
$219,900
1,440 Sq. Ft. on 0.26 acres
Office Building for Sale in Hudson - 1,440 SF
Others - 124 Washington st., Claremont, NH
$339,000
4,636 Sq. Ft. on 0.55 acres
Great commercial property on Washington st!
Others - 193 Main Street 10, Woodstock, NH
$34,900
This end unit one level condo is the perfect location for a business in downtown Woodstock.
Others - 50 WEST PLEASANT ST. Highway, Claremont, NH
$269,900
4,800 Sq. Ft.
AN INCREDIBLE, SOLID AND QUALITY BUILT, DUAL PURPOSE BUILDING FEATURING A 30 CAR PERMITTED SALES LOT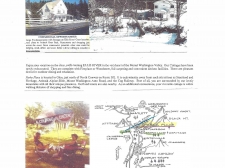 Multi-Use - 44 US Rte 302, Glen, NH
$469,900
2,900 Sq. Ft. on 1 acres
Five multi-use Bldgs- 4 Season high visability riverside location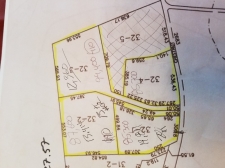 Land - Chestnut Hill Road, New Boston, NH
$395,000
27.5 acres
Land for Sale in New Boston - 27.5 acres
Land - 8 Daniel Webster Highway, Boscawen, NH
$550,000
10,000 Sq. Ft. on 20.48 acres
Commercial 20.48 acre lot with 10,000 square feet of unfinished buildings.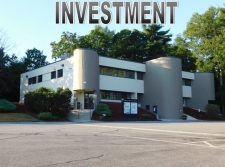 Office - 39.5 Birch St - 3D, Derry, NH
$110,900
1,196 Sq. Ft. on 4.79 acres
Investment office condo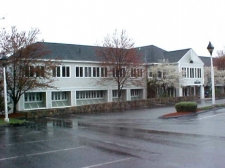 Office - 75 Gilcreast Rd, Ste. 105 C-622, Londonderry, NH
$250,600
2,506 Sq. Ft. on 8 acres
C-622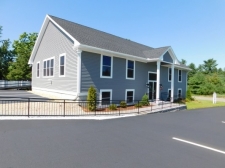 Office - 271 Derry Rd, Litchfield, NH
$610,000
4,800 Sq. Ft.
Complete renovated stand alone office building
Industrial - 291 Shasta St, Manchester, NH
$1,250,000
17,802 Sq. Ft.
Industrial Building for Sale in Manchester - 17,802 SF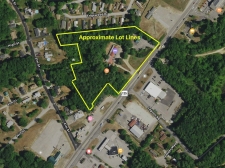 Land - 268 & 272 Calef Highway, Epping, NH
$1,800,000
5,551 Sq. Ft. on 5.3 acres
Land for Sale in Epping - 5.3 acres
---