Search Results - New Hampshire
---
Multi-family - 12-16 Union Street, Pembroke, NH
$595,000
5,687 Sq. Ft.
What a unique property! Come check out this five unit in Pembroke!
Others - 610 Suncook Valley Road, Pittsfield, NH
$210,000
1,164 Sq. Ft. on 1 acres
Looking to buy but this market has you priced out! Building for sale, not business!
Others - 837 Lake Street, Bristol, NH
$495,000
Endless possibilities, currently Commercial use and single family home.
Others - 23 Summit Road, Sutton, NH
$1,600,000
This center has provided countless hours of community fun and recreation for decades!
Others - 718 Unity Springs Road, Unity, NH
$319,000
Builders, Landscapers, Light Manufactures take note and come discover this 3600 square foot building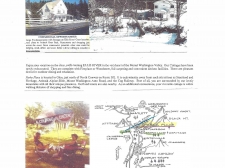 Multi-Use - 44 US Rte 302, Glen, NH
$459,000
1 acres
Two multi-use Bldgs- 4 Season high visibility riverside location -17 rooms 8 Bedrooms 6 baths.
Industrial - 3 McDonough Road, Newport, NH
$749,000
4,000 Sq. Ft. on 3.6 acres
Totally Unique Opportunity to Own an Extremely Well Established and Successful Rental Business that
Others - 2213 Main Street, Bethlehem, NH
$269,000
Incredible opportunity on Main Street to own a business (
Multi-family - 61 Borough Road, Concord, NH
$719,900
5,450 Sq. Ft. on 5.56 acres
Builders and investors take not. Where else do you find 5.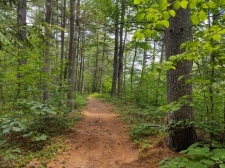 Land - 231 Mass Ave, Pembroke, NH
$699,900
50 acres
Great Investment/Development Opportunity!
Others - 2235 Route 16, Ossipee, NH
$140,000
This is a fantastic commercially zoned lot in a high traffic location with 404' of road frontage on
Others - 859 Kearsarge Road, Conway, NH
$998,000
Successful country Inn, with strong business, featuring 20 uniquely decorated guest rooms, including
Retail - 699 Route 3A, Bow, NH
$365,000
Looking for a place your business can call home? Don't miss the opportunity to check this one out!
Others - 920 Lafayette Road , 102, Seabrook, NH
$690,000
2 units. 1 Restaurant around 2800sf one store front around 800sf.
Industrial - 56 Davidson Drive, FARMINGTON, NH
$5,000,000
62,400 Sq. Ft.
Ten acre Heavy Industrial site with 62,000 sq. ft. warehouse.
Others - 24 Forest Street, Claremont, NH
$220,000
Commercial property for sale!
Others - 16 North Main Street, Lisbon, NH
$174,900
This property is ready and waiting for all your entrepreneurial dreams.
Others - 8 Sunapee Circle, Sunapee, NH
$2,600,000
Looking for both an investment and residential property within walking distance to Lake Sunapee Harb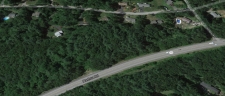 Office - 244 Nashua Road, Londonderry, NH
$429,000
6.6 acres
Development Opportunity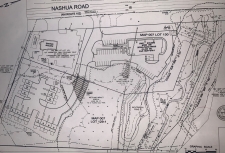 Land - 83 Nashua Road, Londonderry, NH
$800,000
2.7 acres
Vacant Land
Many of New Hampshire commercial real estate listings are located in Manchester, with an estimated population of 109,565 and Nashua, with an estimated population of 86,494. However, commercial realty can also be found in some of the state's smaller cities including Concord, Derry Village and Dover.
While much of the state's industrial space was once dedicated to manufacturing items such as shoes and textiles, this is no longer the case. As New Hampshire plants became obsolete and cheaper workers were found in the south, these sectors are now dramatically reduced. However, one factor that does lure in many individuals looking for investment property and commercial real estate listings is the fact that New Hampshire has neither a personal state income tax nor a general sales tax.
Companies with headquarters and office space in New Hampshire include Ektron, Dartware, Insight Technology and Presstek. Industrial space is dedicated to machinery, electronics, rubber and plastics.
---