Search Results - New Hampshire
---
Multi-family - 101 High Street , Littleton, NH
$395,000
This is a great opportunity to own a multi unit in the award winning town of Littleton, NH.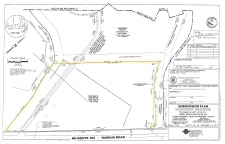 Land - 308 Nashua Rd, Londonderry, NH
$874,471
6.85 acres
Commercial Land for Sale
Industrial - 239 SUNAPEE Street, Newport, NH
$299,900
3,840 Sq. Ft. on 0.28 acres
Over 11,000 Cars Per Day Pass This Beautiful Circa 1910 Commercial Building.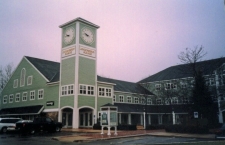 Office - 50 Nashua Rd, Suite 305, Londonderry, NH
$140,000
1,074 Sq. Ft. on 8 acres
Office Condo for Sale
---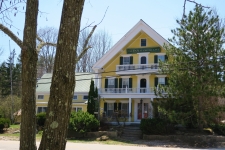 Bed Breakfast - 2356 Eaton Road, Eaton, NH
$1,650,000
5,200 Sq. Ft. on 1 acres
Beautiful Country Inn is a town landmark.
Bed Breakfast - 2356 Eaton Road Inn At Crystal Lake, Eaton, NH
$1,650,000
5,200 Sq. Ft. on 1 acres
This beautiful Country Inn is a landmark of the quaint Town of Eaton.
Land - 36 Ermer, Salem, NH
$599,999
4.1 acres
4.1 raw / buildable acres in Salem, NH right off Rt 111! Zoned commercial / residential.
---
Multi-family - 720 Kearsarge Road, North Conway, NH
$1,195,000
7,800 Sq. Ft. on 0.61 acres
Here is an opportunity to live a dream that many have, and few realize!
Others - 207 Main Street, New London, NH
$1,175,000
Welcome to Baynham's Square - an outstanding commercial opportunity in the heart of downtown New Lon
Retail - 83 US Route 302 W Route, Carroll, NH
$244,900
4,383 Sq. Ft. on 1 acres
LOCATION, LOCATION, LOCATION!! What an amazing opportunity for Investors, Business Owners &
Industrial - 445 South Stark Highway, Weare, NH
$395,000
2,142 Sq. Ft. on 5.52 acres
OFFICE BUILDING While the original building dates to the late 1700's the mechanicals are all updated
Industrial - 67-77 Main Street, Littleton, NH
$550,600
8,712 Sq. Ft. on 0.2 acres
ATTENTION DEVELOPERS AND INVESTORS!!!!!
Industrial - 25 Main Street, Littleton, NH
$199,900
2,821 Sq. Ft.
FAMILY RUN RESTAURANT FOR OVER 40 YEARS, by the same family.
Industrial - Meadow Street, Littleton, NH
$495,000
0.91 acres
JOIN ALL THE BIG BOYS IN LITTLETON, NEW HAMPSHIRE Here is your opportunity to purchase a perfectly l
Retail - 392 Lancaster Road, Whitefield, NH
$156,000
4,683 Sq. Ft. on 2.1 acres
BUSINESS OWNERS & ENTREPRENEURS this is an opportunity that doesn't come around very often.
Others - 359 Route 3, Lincoln, NH
$240,000
2,115 Sq. Ft.
Richard Pryor and George Carlin in the same movie? 1976 it came true - the iconic film "Car wash".
Others - 82 State Route 101a, Amherst, NH
$399,000
Prime Street Retail, Fast Food, Office-R&
Others - 874 Main Street, Hopkinton, NH
$325,000
Friendly village location accommodates both the businesses and the residential rentals in this perio
Others - 35 N Main, Newmarket, NH
$645,000
This is a GREAT opportunity to purchase value convenience store/gas station.
Others - 303 Main Street, Franconia, NH
$219,900
1,040 Sq. Ft. on 0.23 acres
PERFECT OFFICE IN PRIME LOCATION-This 1040, 26 x 40 ranch style office is a free span structure mean
Many of New Hampshire commercial real estate listings are located in Manchester, with an estimated population of 109,565 and Nashua, with an estimated population of 86,494. However, commercial realty can also be found in some of the state's smaller cities including Concord, Derry Village and Dover.
While much of the state's industrial space was once dedicated to manufacturing items such as shoes and textiles, this is no longer the case. As New Hampshire plants became obsolete and cheaper workers were found in the south, these sectors are now dramatically reduced. However, one factor that does lure in many individuals looking for investment property and commercial real estate listings is the fact that New Hampshire has neither a personal state income tax nor a general sales tax.
Companies with headquarters and office space in New Hampshire include Ektron, Dartware, Insight Technology and Presstek. Industrial space is dedicated to machinery, electronics, rubber and plastics.
---