Search Results - New Hampshire
---
Industrial - 356 River Road, Claremont, NH
$678,000
37,500 Sq. Ft. on 16.57 acres
Terrific Opportunity for This 37,500 Sq Ft Industrial Building with Five 16' High Drive In Doors, Dr
Office - 4 Brimstone Hill Road, Epsom, NH
$425,000
4,977 Sq. Ft. on 0.46 acres
Multi-office building for sale on buy Route 4 near the Epsom Traffic Circle.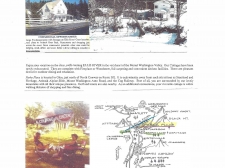 Multi-Use - 44 US Rte 302, Glen, NH
$499,900
1 acres
Five multi-use Bldgs- 4 Season high visability riverside location
Bed Breakfast - 12 Thorn Hill Road, Jackson, NH
$1,400,000
13,665 Sq. Ft. on 2.2 acres
Looking for a Successful business to buy or invest in or a like kind 1031 tax exchange opportunity?
Bed Breakfast - 3552 White Mountain Highway, North Conway, NH
$990,000
5,282 Sq. Ft. on 0.59 acres
This elegant Bed and Breakfast is nestled in the heart of the picturesque Mount Washington Valley, j
Hotel - 58 Route 16, Jackson, NH
$1,225,000
16,619 Sq. Ft. on 3.6 acres
Excellent location, next to the beautiful Covered Bridge leading into the quaint Village of Jackson.
Hotel - 1025 US Route 302, Bartlett, NH
$998,000
6,000 Sq. Ft. on 2.51 acres
This is an amazing motel, extremely well maintained, with excellent business and strong repeat clien
Bed Breakfast - 859 Kearsarge Road, North Conway, NH
$1,075,000
9,700 Sq. Ft. on 5.7 acres
Successful country Inn, with strong business, featuring 20 uniquely decorated guest rooms, including
Bed Breakfast - 64 Mount Surprise Road, Bartlett, NH
$995,000
5.11 acres
Elegant Country Inn on 5 secluded acres offering peace and tranquility yet just steps away from the
Multi-family - 720 Kearsarge Road, North Conway, NH
$1,195,000
7,800 Sq. Ft. on 0.61 acres
Here is an opportunity to live a dream that many have, and few realize!
Bed Breakfast - 2356 Eaton Road Inn At Crystal Lake, Eaton, NH
$1,650,000
5,200 Sq. Ft. on 1 acres
This beautiful Country Inn is a landmark of the quaint Town of Eaton.
Bed Breakfast - 1477 US Route 302, Bartlett, NH
$1,850,000
6,600 Sq. Ft. on 2.6 acres
Successful lodging business located in the heart of the Mount Washington Valley, a four seasons reso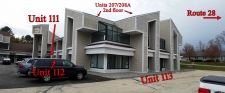 Retail - 254 No. Broadway, Unit 111-113, Salem, NH
$825,763
8,257 Sq. Ft. on 0.1 acres
Salem, NH - For sale (3 condo units) medical, retail or commercial totaling 8,357 SF
Others - 155 & 153 Main, Lincoln, NH
$529,000
1,562 Sq. Ft.
Commercial Sale - Lincoln, NH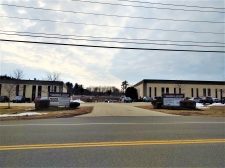 Industrial - 15 + 23 Londonderry Road, Londonderry, NH
$5,200,000
54,000 Sq. Ft. on 9.85 acres
Retail/Industrial
Others - 877 John Stark Highway, Newport, NH
$395,000
Wow!!!
Others - 697 West Main Street, Littleton, NH
$649,000
35+/- acres just on the outskirts of Littleton with prime visibility from I-93!
Others - 466 Wild Ammonoosuc Road, Bath, NH
$177,900
Located in the heart of Bath NH you will find this 1761 cape that is a true piece of history and onl
Others - 445 South Stark Highway, Weare, NH
$295,000
OFFICE BUILDING While the original building dates to the late 1700's the mechanicals are all updated
Others - 392 Lancaster Road, Whitefield, NH
$132,000
BUSINESS OWNERS & ENTREPRENEURS this is an opportunity that doesn't come around very often.
Many of New Hampshire commercial real estate listings are located in Manchester, with an estimated population of 109,565 and Nashua, with an estimated population of 86,494. However, commercial realty can also be found in some of the state's smaller cities including Concord, Derry Village and Dover.
While much of the state's industrial space was once dedicated to manufacturing items such as shoes and textiles, this is no longer the case. As New Hampshire plants became obsolete and cheaper workers were found in the south, these sectors are now dramatically reduced. However, one factor that does lure in many individuals looking for investment property and commercial real estate listings is the fact that New Hampshire has neither a personal state income tax nor a general sales tax.
Companies with headquarters and office space in New Hampshire include Ektron, Dartware, Insight Technology and Presstek. Industrial space is dedicated to machinery, electronics, rubber and plastics.
---