Search Results - New Hampshire
---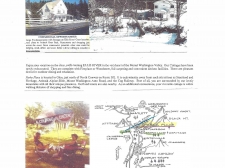 Multi-Use - 44 US Rte 302, Glen, NH
$499,900
1 acres
Five multi-use Bldgs- 4 Season high visability riverside location
Others - 13 West Street, Ashland, NH
$379,000
Commercial Sale - Ashland, NH
Multi-family - 46 S Main Street, Rochester, NH
$1,200,000
13,728 Sq. Ft. on 0.17 acres
20 Unit Mixed-Use Building in Opportunity Zone at 10.0% Cap Rate.
Others - 250 Union Street, Littleton, NH
$129,900
Opportunity Knocks! This property has had many uses over the years from a business to a family home.
Others - 348 Oxbrook Road, Charlestown, NH
$124,579
This versatile commercial building has been home to successful businesses over the past several deca
Others - 322 North Main Street, Newport, NH
$250,000
Great opportunity!!!
Others - 4 Hill Street, Littleton, NH
$205,000
The possibilities are many for this well sited New Englander situated on .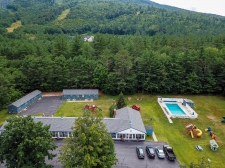 Motel - 1025 US RT 302, Bartlett, NH
$998,000
6,000 Sq. Ft. on 2.51 acres
Extremely Well Maintained Motel & Cottages - Excellent Business With Repeat Clientele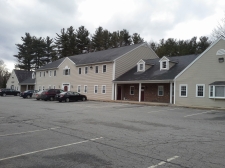 Office - 1B Commons Drive Unit 9B, Londonderry, NH
$109,900
978 Sq. Ft. on 16.82 acres
Office Condo (9B) for Sale in Professional Business Park-Londonderry,NH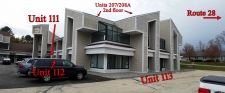 Retail - 254 No. Broadway, Unit 111-113, Salem, NH
$825,763
8,257 Sq. Ft. on 0.1 acres
Salem, NH - For sale (3 condo units) medical, retail or commercial totaling 8,357 SF
Others - 154 Guider Lane, Bethlehem, NH
$198,000
MOTIVATED SELLER!!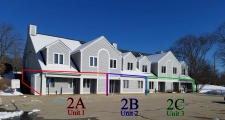 Office - 184 Mammoth Rd, Units 1-3 (2A-2C), Londonderry, NH
$366,700
4,300 Sq. Ft. on 1.21 acres
Londonderry, NH - Investment property for sale. Fully leased 4,300 SF (3 condos).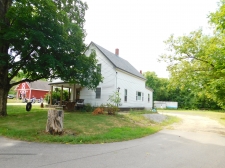 Multi-family - 117-119 Lowell Road, Hudson, NH
$795,000
1.45 acres
Commercial
Others - 8 Maple Street, Windham, NH
$600,000
3 Acres in WIndham NH in a Limited Industrial area.
Others - 1709 Dover Road, Epsom, NH
$199,900
22,210 Sq. Ft. on 0.39 acres
Commercial building directly on Rt. 4 offers many possibilities.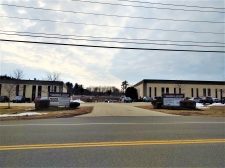 Industrial - 15 + 23 Londonderry Road, Londonderry, NH
$5,200,000
54,000 Sq. Ft. on 9.85 acres
Retail/Industrial
Industrial - 188 MAIN Street, Charlestown, NH
$399,900
2,418 Sq. Ft. on 0.94 acres
For the First Time Since 1776 The Spectacular St Luke's Church With Support Buildings Is Being Offer
Others - 1423 103 Route, Newbury, NH
$350,000
Great opportunity on the Mt. Sunapee Traffic Circle.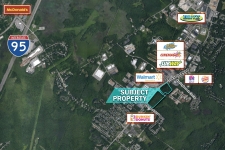 Land - Lafayette Road and White Cedar Boulevard, Portsmouth, NH
$1,500,000
19.52 acres
19.52 Acres of Commercial Land on Lafayette Road (U.S. Route 1) across from Walmart in Portsmouth,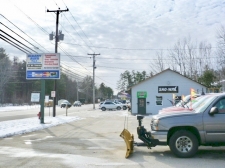 Multi-Use - 1297 NH Route 16, Albany, NH
$450,000
3.37 acres
Auto Repair Shop/Used Car Lot with 2 residential rentals/homes
Many of New Hampshire commercial real estate listings are located in Manchester, with an estimated population of 109,565 and Nashua, with an estimated population of 86,494. However, commercial realty can also be found in some of the state's smaller cities including Concord, Derry Village and Dover.
While much of the state's industrial space was once dedicated to manufacturing items such as shoes and textiles, this is no longer the case. As New Hampshire plants became obsolete and cheaper workers were found in the south, these sectors are now dramatically reduced. However, one factor that does lure in many individuals looking for investment property and commercial real estate listings is the fact that New Hampshire has neither a personal state income tax nor a general sales tax.
Companies with headquarters and office space in New Hampshire include Ektron, Dartware, Insight Technology and Presstek. Industrial space is dedicated to machinery, electronics, rubber and plastics.
---