Search Results - New Jersey
---
Since New Jersey is surrounded by New York City and Philadelphia, there are a large amount of commercial real estate listings available. Much of the state's economy is based upon serving residents who live in those neighboring cities.
According to the Bureau of Economic Analysis, in 2010, the state's gross state product was $487 billion. Much of New Jersey's economy centers on the pharmaceutical and financial industry. Also telecommunications, food processing, printing, electronic equipment and tourism are also prevalent. The state's rural commercial land is dedicated to some high yield crops including blueberries, cranberries and spinach.
Major corporations with office space and industrial space in New Jersey include Johnson and Johnson, Merck, Bristol-Myer Squibb and Pfizer. Telecommunications also are high profile in New Jersey, as companies like Verizon and AT&T are based in the state. Currently, 25 Fortune 500 companies have their headquarters and office space in New Jersey.
It is also interesting to note that New Jersey stands out for its retail space. The city of Paramus has among the highest retail sales per person ratios in the United States.
Land - 1201 Route 22 West, Bridgewater, NJ
$5,000,000
5 acres
Enviromentally Clean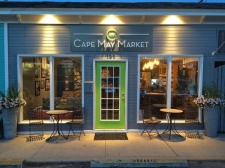 Business - 120 Park Boulevard, West Cape May, NJ
$265,000
Cape May Market - One of Cape May's Fastest Growing Businesses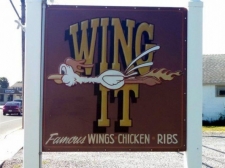 Others - 1265 Bayshore Road, Villas, NJ
$449,900
Established Income Producing Business, Equipment, Real Estate - "Wing It"
Single Family - 56 W Johnston St, Washington, NJ
$69,900
1,100 Sq. Ft. on 0.12 acres
Single Family Home Only $69,900!
---
Multi-Use - 290 Chestnut Street, Newark, NJ
$4,995,000
34,000 Sq. Ft.
Ironbound Building for Lease or Sale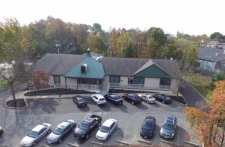 Office - 55 E Route 70, Marlton, NJ
$565,000
4,140 Sq. Ft.
Office Condo Unit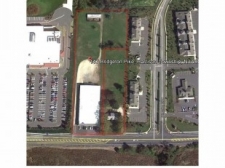 Retail - 147-149 Bridgeton Pike, Mullica Hill, NJ
$1,950,000
20,000 Sq. Ft. on 4 acres
Commercial Development Opportunity - A Four acre parcel is available for purchase.
---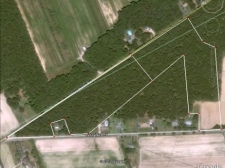 Land - 144 Cedar Lake Rd, Newfield, NJ
$98,900
Two (2) Available 10 Acre buildable lots. Priced per Track.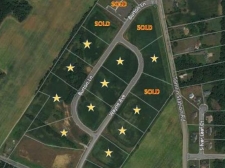 Land - 7 Burton Lane, Mullica Hill, NJ
$485,000
3.03 acres
Relocate to the "newest" business complex strategically located in Harrison Township.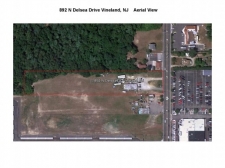 Retail - 892 N Delsea Drive, Vineland, NJ
$479,000
2,400 Sq. Ft. on 3.32 acres
This unique commercial property is strategically located in the heart of the thriving Vineland busin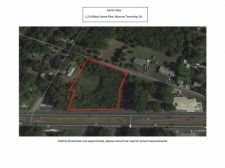 Land - L2 N Black Horse Pike, Williamstown, NJ
$350,000
1.39 acres
High traffic location offering a Fully Approved shovel ready lot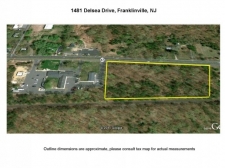 Land - 1481 Delsea Drive, Franklinville, NJ
$369,000
4.44 acres
Excellent Development Opportunity.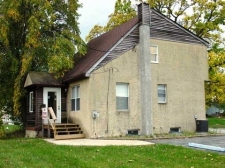 Office - 48 N Maple Ave, Marlton, NJ
$265,000
1,600 Sq. Ft.
Professional Office Building For Sale or Lease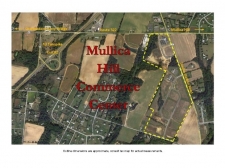 Land - Tomlin Station Rd, Mullica Hill, NJ
$7,340,000
48 acres
Rare opportunity for a Developer to acquire a prime commercial development site.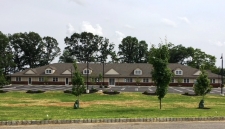 Office - 7 Myers Dr, Mullica Hill, NJ
$615,000
3,000 Sq. Ft. on 3.17 acres
If you are looking to expand your market area and want to be at the center of the next "Cherry Hill"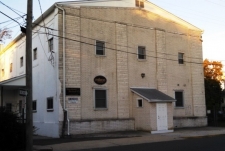 Industrial - 700 North St, Millville, NJ
$249,000
13,000 Sq. Ft.
This 13,000+- SF facility offers first and second floor storage capability with the added benefit of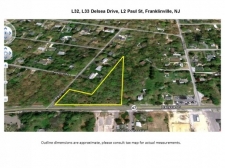 Land - L32, L33 Delsea, L2 Paul St, Franklinville, NJ
$147,500
2.5 acres
This parcel of land offers 467 ft of road frontage on Route 47 (Delsea Drive) totaling 2.5 Acres.
Land - 1457 Fries Mill Rd, Franklinville, NJ
$7,195,000
252 acres
The 252+ acre tract of open space offers an incredible development opportunity within South Jersey.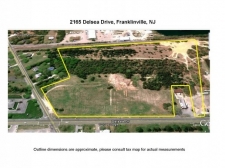 Land - 2165 Delsea Drive, Franklinville, NJ
$1,795,000
19.89 acres
Calling all Investors/Developers. Unbelievable opportunity to purchase over 19 acres of prime land.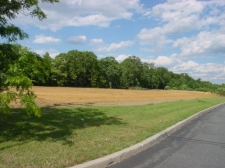 Land - 3049 S Delsea Dr, Vineland, NJ
$395,000
Cleared Commercial Development Lot
---