Search Results - New Jersey
---
Since New Jersey is surrounded by New York City and Philadelphia, there are a large amount of commercial real estate listings available. Much of the state's economy is based upon serving residents who live in those neighboring cities.
According to the Bureau of Economic Analysis, in 2010, the state's gross state product was $487 billion. Much of New Jersey's economy centers on the pharmaceutical and financial industry. Also telecommunications, food processing, printing, electronic equipment and tourism are also prevalent. The state's rural commercial land is dedicated to some high yield crops including blueberries, cranberries and spinach.
Major corporations with office space and industrial space in New Jersey include Johnson and Johnson, Merck, Bristol-Myer Squibb and Pfizer. Telecommunications also are high profile in New Jersey, as companies like Verizon and AT&T are based in the state. Currently, 25 Fortune 500 companies have their headquarters and office space in New Jersey.
It is also interesting to note that New Jersey stands out for its retail space. The city of Paramus has among the highest retail sales per person ratios in the United States.
Office - 220 Ridgedale Ave. Suite A@, Florham Park, NJ
$515,000
1,800 Sq. Ft.
Professional Condo for Sale
Health Care - 175 Fairfield Ave. 3A & 3B, West Caldwell, NJ
25,854 Sq. Ft.
Two Medical Condos or One The choice is yours
Industrial - 1005 Central Ave B, Minotola, NJ
$29,900
8,000 Sq. Ft. on 0.55 acres
Commercial Building Only $29,900 (Great for a Storefront!)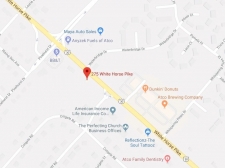 Retail - 275 White Horse Pike, Atco, NJ
$179,000
800 Sq. Ft. on 1.33 acres
Remarks
---
Office - 3155 Route 10 Suite 104, Denville, NJ
42,000 Sq. Ft.
Medical Office Condo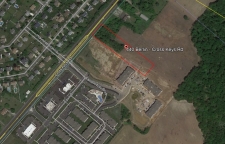 Office - 440 Berlin Cross Keys Rd, Monroe Township, NJ
$595,000
2.32 acres
Prime Retail Site or Professional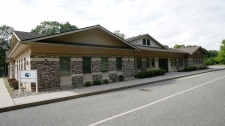 Office - 994 W Sherman Ave, Vineland, NJ
$1,750,000
10,600 Sq. Ft. on 1.5 acres
Unique Listing offering a 10,600 square foot Turnkey Professional/Medical office building on 1.5 acr
---
Retail - Woodbridge Center Dr, Woodbrige, NJ
$89,900
Baked goods,mini donuts ,chirros,empanadas assorted drinks
Retail - 165 Ridge Rd., North Arlington, NJ
$250,000
LOCATION!
Others - 396 Lake Shore Drive, West Milford Township, NJ
$259,900
2,600 Sq. Ft. on 0.22 acres
Commercial Building For Sale. Excellent Location. Plus Has A Two Bedroom Apartment.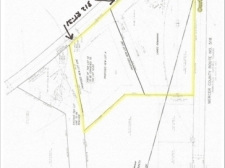 Multi-Use - 312 Rt. 31, Hopewell, NJ
$1,400,000
3,000 Sq. Ft. on 9 acres
Site for Restaurant or various businesses.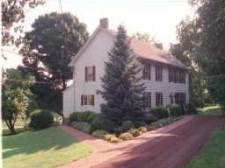 Farm - 1534 Harbourton Rocktown Rd., Lambertville, NJ
$2,000,000
4,524 Sq. Ft. on 107 acres
Farm- 107 acres -Lambertville rated one of the prettiest towns in Forbes magazine.
Retail - 741 Brick Boulevard, Brick, NJ
$825,000
2,429 Sq. Ft.
Completely Restored Free Standing Building in the heart of beautiful Brick Township.
Single Family - 283 Landing Road , NJ, Newport, NJ
$29,900
842 Sq. Ft. on 0.29 acres
Single Family Home $29,900 w/Detached Bungalow as a Guess Cottage
Health Care - 261 James Street, Morristown , NJ
44,000 Sq. Ft.
Investment Opportunity - Medical Condo
Retail - 295-315 East Main Street, Denville, NJ
$2,595,000
130,000 Sq. Ft.
Retail/Mixed use Building for Sale or Lease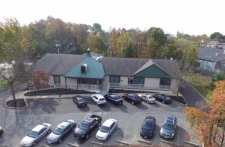 Office - 55 E Route 70, Evesham Township, NJ
$539,000
4,140 Sq. Ft.
Office Condo Unit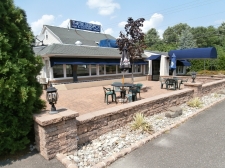 Others - 763 White Horse Pike, Atco, NJ
$310,000
1.9 acres
Remarks
Single Family - 1 Washington Ave , Chesilhurst, NJ
$44,900
1,712 Sq. Ft. on 0.69 acres
Large Victorian Style House: $44,900 Fix Up to Bring Back Victorian Charm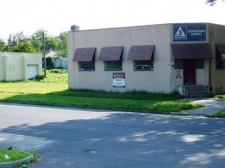 Retail - 517 SE Boulevard, Vineland, NJ
$125,000
5,371 Sq. Ft. on 0.52 acres
Outstanding Location-Two Free Standing Masonry Buildings For Sale with a combined total of 5,371 sf.
---