Search Results - New Mexico
---
Multi-family - 204 LAGUAYRA Drive NE, Albuquerque, NM
$139,900
Great investment opportunity - one story detached home close to Expo, restaurants, stores, currently
Others - 1690 N BUTLER Avenue, FARMINGTON, NM
$299,500
3,863 Sq. Ft. on 0.37 acres
Office - FARMINGTON, NM
Others - 4810 E MAIN Street, FARMINGTON, NM
$280,000
2.16 acres
Land - FARMINGTON, NM
Others - 803 N. Monterey Ave., Farmington, NM
$595,000
10,593 Sq. Ft. on 3.62 acres
Look at the price per square footage on this North Dustin Home. What a bargain at this price!
Office - 1911 A B OLD US 66, Edgewood, NM
$210,000
2,171 Sq. Ft.
Located In the heart of the Edgewood Commercial district. C2 zoning for General &
Office - 3600 Rodeo Ln B-6, SANTA FE, NM
$139,000
1,035 Sq. Ft.
Affordable & well maintained Office Condos in a great location close to Sams Club.
Others - 3780 Academy Rd C, SANTA FE, NM
$279,000
1,850 Sq. Ft.
Artist loft and studio.
Others - 606 W. Texas, Artesia, NM
$169,000
Whether you are looking for an investment opportunity or a building for your own business, look no f
Others - 805/807 E Main St., Farmington, NM
$250,000
1.5 acres
Great retail location or investment property.
Land - 132 Gower St., Farmington, NM
$46,500
.20 Acre Commercial Building Lot, good traffic area.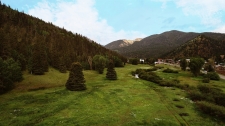 Land - Main Street, Red River, NM
$5,650,000
19 acres
Prime Development Land For Sale
Land - 19537 Highway 314 , Belen, NM
$99,900
0.9 acres
This property is perfect for someone who wants to build a custom home or just invest in frontage roa
Others - 1510 E 20TH Street, FARMINGTON, NM
$599,888
5,828 Sq. Ft. on 0.54 acres
Office - FARMINGTON, NM
Others - 1913 E MURRAY Drive, FARMINGTON, NM
$4,000
8,332 Sq. Ft. on 1.05 acres
Commercial - FARMINGTON, NM
Others - 6175 US 64, BLOOMFIELD, NM
$349,888
3,200 Sq. Ft. on 2.97 acres
Industrial - BLOOMFIELD, NM
Others - 118/120 E CHACO Street, AZTEC, NM
$329,888
6,405 Sq. Ft. on 0.4 acres
Commercial - AZTEC, NM
Others - 130 AIRPORT Drive, FARMINGTON, NM
$3,500
7,200 Sq. Ft.
Commercial - FARMINGTON, NM
Industrial - 306 Lagunitas Lane SW, Albuquerque, NM
$485,000
6,311 Sq. Ft.
This is a unique property. Backing up to Valle de Oro National Wildlife Refuge 570 acres.
Multi-family - 2109 SILVER Avenue SE, Albuquerque, NM
$315,000
1,800 Sq. Ft.
Updated House plus 4 studio apartments located south of UNM and just north of CNM.
Others - 80 West Road, Carlsbad, NM
$1,700,000
10 acres
Approximately 10 improved acres to be subdivided from existing parcel.
As far as population density goes, New Mexico is one of the sparsest states in the nation with a total population of 1,984,356. However, there are still ample New Mexico commercial real estate listings to consider.
The government of New Mexico does a great deal to promote business in the state and offers tax credits and technical assistance. With the goal of creating new jobs, the law in New Mexico allows the government to provide buildings and commercial realty to businesses. In some communities, there is an Economic Development Gross Receipts tax that is collected in order to market areas for business development.
The economy of New Mexico is based largely on oil and gas. As the state is one of the largest producers of crude oil and natural gas in the country, much industrial space and office space is dedicated to these endeavors. In 2010, the Gross Domestic Product was $79.7 billion.
If you are looking for investment property in New Mexico, it is important to note that property tax will be assessed on commercial real estate listings. However, property taxes do not apply for personal-use property.
---