Search Results - New York
---
As the third most populated state in the country, there are ample commercial real estate listings in New York. In 2002, the gross state product was $1.16 trillion. Currently the population of New York City is estimated at 8.1 million, which makes it the largest city in the United States.
New York City is a major financial, manufacturing and transportation center, and, as a result, opportunities for investment property and commercial realty are plentiful. While the majority of New York commercial real estate listings are in New York City, the Buffalo area, Rochester, Albany also have strong markets for commercial realty.
In addition to outputs of items including chemicals, electronics, scientific instruments, and publishing, New York also has a strong agricultural side. Rural commercial land is dedicated to dairy, cattle, vegetables, and apples. Additionally, there are 30,000 acres of vineyards in New York and a large commercial fishing industry.
A great deal of the industrial space in New York is designed to help with its exporting of goods, which include food, commodities, diamonds, auto parts and electronics. In an average year, New York can export $71.1 billion in goods.
Multi-family - 8 Willow St, Sidney, NY
$9,900
2,200 Sq. Ft. on 0.13 acres
Multi Family 2 Unit Only $9,900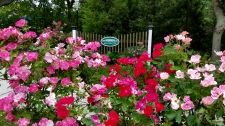 Motel - 177 W Montauk Hwy, Hampton Bays, NY
$3,199,000
9,652 Sq. Ft. on 3 acres
Hampton's Resort w/ Pool and Tennis - 17 Unit Hotel & Cottages plus Residence/Office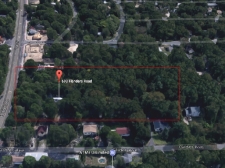 Multi-Use - 693 Flanders Rd, Flanders, NY
$629,000
4,200 Sq. Ft. on 1 acres
Commercial Property Selling Below Market Value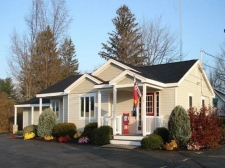 Office - 395 East Fairmount Ave, Lakewood, NY
$249,000
2,100 Sq. Ft. on 0.25 acres
FULLY RENOVATED, MODERN commercial property...
---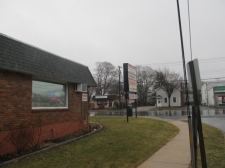 Business - 142 Medford Ave, Patchogue, NY
$175,000
976 Sq. Ft.
"Project Runway" featured Sewing & Quilting Business For Sale
Land - 1100 US HWY 9W, Marlboro, NY
$699,000
7.6 acres
Prime commercial land property in the Hudson Valley. Level property, State Highway off US9W
Land - 5047 Transit Road, Lancaster, NY
$495,000
1.4 acres
Land for Sale in Lancaster - 1.4 acres
---
Industrial - 3247 Vickery RD, Salina, NY
$525,000
5,850 Sq. Ft. on 1.02 acres
Opportunity awaits a new owner!
Retail - 133 Wolf Road, Albany, NY
$350,000
2,096 Sq. Ft. on 1 acres
Which Wich Capital District Franchise for Sale
Single Family - 6 cold spring , Lisbon, NY
$24,900
1,470 Sq. Ft. on 22.3 acres
Single Family on 22.3 Acres Only $24,900
Industrial - 3431 Route 112, Coram, NY
$1,799,000
8,000 Sq. Ft. on 2 acres
Zoning: J-2 by Town of Brookhaven (permitted uses e.g.: Auto Body &
Multi-family - 736 Fulton Street, Brooklyn, NY
$2,988,000
3,600 Sq. Ft. on 0.05 acres
Coldwell Banker Reliable Commercial Division is pleased to offer 736 Fulton Street for sale.
Retail - 8125 5th Avenue, Brooklyn, NY
$150,000
1898 acres
This Turn Key Operation Pizzeria located in the heart of busy Bay Ridge area.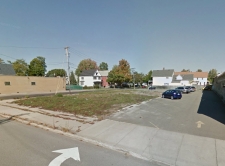 Land - 2466 Seneca Street, West Seneca, NY
$49,900
0.23 acres
Land for Sale in West Seneca - 0.23 acres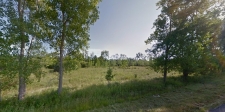 Land - 8250 Lapp Road, Clarence, NY
$250,000
37.73 acres
Land for Sale in Clarence - 37.73 acres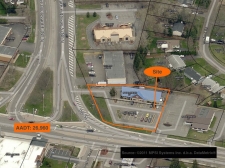 Retail - 4603 E Genesee Street, Syracuse, NY
2,506 Sq. Ft. on 0.75 acres
Retail Building for Sale in Syracuse - 2,506 SF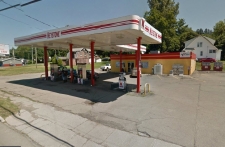 Retail - 1410 Washington Street, Jamestown, NY
$149,900
2,646 Sq. Ft.
Retail Building for Sale in Jamestown - 2,646 SF
Retail - 1048 Clinton Street, Buffalo, NY
5,113 Sq. Ft.
Retail Building for Sale in Buffalo - 5,113 SF
Retail - 1976 Ridge Road, West Seneca, NY
1,860 Sq. Ft.
Retail Building for Sale in West Seneca - 1,860 SF
Retail - 1350 Fillmore Avenue and E. Utica Street, Buffalo, NY
7,257 Sq. Ft.
Retail Building for Sale in Buffalo - 7,257 SF
---