Search Results - New York
---
As the third most populated state in the country, there are ample commercial real estate listings in New York. In 2002, the gross state product was $1.16 trillion. Currently the population of New York City is estimated at 8.1 million, which makes it the largest city in the United States.
New York City is a major financial, manufacturing and transportation center, and, as a result, opportunities for investment property and commercial realty are plentiful. While the majority of New York commercial real estate listings are in New York City, the Buffalo area, Rochester, Albany also have strong markets for commercial realty.
In addition to outputs of items including chemicals, electronics, scientific instruments, and publishing, New York also has a strong agricultural side. Rural commercial land is dedicated to dairy, cattle, vegetables, and apples. Additionally, there are 30,000 acres of vineyards in New York and a large commercial fishing industry.
A great deal of the industrial space in New York is designed to help with its exporting of goods, which include food, commodities, diamonds, auto parts and electronics. In an average year, New York can export $71.1 billion in goods.
Multi-family - 213-21 Hillside Ave, Queens Village, NY
$12,950,000
Georgeous Garden Apt Building For Sale In The Heart Of Hillside Avenue, Queens Village.
Retail - 148-02 Hillside Ave, Jamaica, NY
$1,775,000
Great Investment Opportunity. 2 Story Commercial Building, Corner Of Hillside Avenue And 148 Street.
Farm - 425 State Route 11, Champlain, NY
$299,900
11,758 Sq. Ft. on 54 acres
3 bedroom 1 bath home located on 54 acres.
Multi-family - 6899 Church St, Red Creek, NY
$99,900
9,000 Sq. Ft. on 3.16 acres
9,000 square foot brick apartment building featuring six spacious two bedroom units, all with separa
---
Retail - 808 N Main St., Jamestown, NY
$500,000
5,447 Sq. Ft. on 0.2 acres
Family owned hunting, fishing and gun dealership with a long history of success, is now available fo
Multi-family - 1322 DEAN ST , BROOKLYN, NY
$2,000,000
2,143 Sq. Ft. on 3800 acres
DONT MISS OUT ON THIS TURN OF THE CENTURY 4 STORIES BROWNSTONE LOCATED ON THIS PRIME CROWN HEIGHTS L
Industrial - 841 McDonald Avenue, Brooklyn, NY
$3,200,000
841 McDonald Ave is a 5,000SF Warehouse available for sale or lease in Midwood.
---
Industrial - 200 Old Plank Road, Coxsackie, NY
$1,600,000
75,000 Sq. Ft. on 11.06 acres
+/-75,000 SF of Warehouse/Light Industrial Space Available for Sale
Others - 2155 Church St, Lodi, NY
$175,000
7,858 Sq. Ft. on 0.5 acres
One of the coolest wineries on one of the most developed wine trail routes in the Finger Lakes.
Multi-family - 70 2nd Street, Albany, NY
$84,900
2 family sold as is
Multi-family - 225-227 Grand Street, Amsterdam, NY
$15,900
2,450 Sq. Ft. on 0.14 acres
Duplex Family Home $15,900 Fix into an Income Earning Machine
Office - 854 Madison Ave, Albany, NY
$550,000
Current use as Capital Cardiology
Others - 105 & 109 W Suffolk Ave, Central Islip, NY
$849,000
0.42 acres
Large Property..
Multi-family - 4995 South Catherine Street & 86 Ste, Plattsburgh, NY
$249,000
Apartment house and turn-key Auto Repair Shop that can be used as for a lube shop, used car lot, aut
Retail - 3599 Merrick Road , Seaford, NY
$1,275,000
Seaford Shopping Center (Near Route 135) LOCATION: 3599 Merrick Rd., Seaford, NY 11783 DESCRIPTION:
Retail - 1265 Montauk Hwy., Copiague, NY
$950,000
SUFFOLK SHOPPING CENTER FOR SALE LOCATION: 1265 Montauk Hwy., Copiague, NY 11726 DESCRIPTION:
Industrial - 751 County Line Road, WEBSTER, NY
$350,000
400,752 Sq. Ft.
GREAT LOCATION!! HIGH TRAFFIC AREA! Many possibilities for this Fabulous location.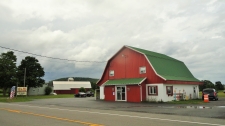 Business - 661 US Highway 20, West Winfield, NY
$248,000
3,350 Sq. Ft. on 0.46 acres
Restaurant/ Business Building With Apartment For Sale
Industrial - 200 OLD PLANK RD, Coxsackie, NY
$1,600,000
75,000 Sq. Ft. on 11.06 acres
+/- 75,000 sf of warehouse/light industrial space available for sale.
Office - 554 Larkfield Road Unit 10B, East Northport, NY
$99,000
920 Sq. Ft. on 0.84 acres
Join the high quality medical professionals at the Larkfield Professional Center.
---