Search Results - New York
---
Others - 582 Cook Rd, Essex, NY
$39,900
1,632 Sq. Ft. on 0.55 acres
Single Family 3 Bedroom Only $39,900.
Retail - 3432 Wallace Dr, Grand Island, NY
$199,500
2,890 Sq. Ft.
Fully rented! Almost 3000 sq ft, separate electric & heat. 3 gas meters, 4 electric meters.
Retail - 538 COUNTY HIGHWAY 122, Gloversville, NY
$449,000
1,500 Sq. Ft. on 0.7 acres
Ideal Business Opportunity...three buildings...one warehouse with upper level meeting space.
Farm - 905 ROUTE 50, Burnt Hills, NY
$1,995,000
85.61 acres
85 beautiful acres of land with a portion belonging to "Hamlet Residential and Business 2 zoning.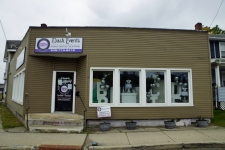 Multi-family - 47 Dolson Avenue, Middletown, NY
$524,900
Five steady incomes from 3 properties at corner of Dolson and Bennett
Others - 106 North Ballston Ave, Scotia, NY
$195,000
2,060 Sq. Ft. on 0.13 acres
Mixed Use Building, Currently Fit up as Orthodontist Office Plus 2 Apartments on Second Floor.
Others - 2 Metcalf Ave., Jamestown, NY
$199,900
11,840 Sq. Ft. on 1.24 acres
Large multi-use building - 11,840 sq ft with shop area, large storage areas and office.
Others - 145 Fairmount Ave., Jamestown, NY
$250,000
8,902 Sq. Ft. on 1.75 acres
Commercial pre-engineered bldg with offices on first floor and shop with overhead door on lower leve
Others - 910 Cross Bay Blvd, Broad Channel, NY
$349,000
Incredible opportunity to invest in commercial property in Broad Channel.
Others - 3269 Guilderland Ave, Rotterdam, NY
$499,000
9,168 Sq. Ft. on 2.34 acres
This Mixed Use Property Has Many Great Features.
Others - 3145 Nys Route 39, Yorkshire, NY
$109,000
2,806 Sq. Ft. on 0.13 acres
Commercial/Industrial - Yorkshire, NY
Others - 210 West Avenue, Depew, NY
$178,000
1,942 Sq. Ft. on 0.15 acres
Commercial/Industrial - Depew, NY
Others - 267 NORTH MAIN ST, Salem, NY
$149,000
2,040 Sq. Ft. on 0.53 acres
Brightly lit home filled w/warmth & charm.
Others - 3 Academy Street, Stamford, NY
$119,900
3,000 Sq. Ft. on 0.13 acres
The Cottage Hotel, First time available in a generation!
Others - 802 First North St & Delong A, Syracuse, NY
$129,900
4,596 Sq. Ft. on 0.17 acres
Long time owner has maintained this four unit property in a high-demand rental area near shopping an
Others - 2414-2416 CAMPBELL AV, Schenectady, NY
$234,900
2,860 Sq. Ft.
Impeccable!!! 2 family in the heart of Bellvue. Truly a must see.
Retail - 530 NORTH PERRY ST, Johnstown, NY
$75,900
1,604 Sq. Ft. on 0.91 acres
Located on high traffic road between Gloversville and Johnstown, with close proximity to Route 30A a
Retail - 2 UNION PL, Johnstown, NY
$399,900
9,700 Sq. Ft. on 0.26 acres
The 1798 Historic Union Hall Inn known for its fine dining and catering services is a rare opportuni
Multi-family - 102 Theron St, Johnson City, NY
$29,900
1,144 Sq. Ft. on 0.15 acres
Occupied Single Family 3 Bedroom Only $29,900.
Others - 269-271 E 10th Street, Oswego, NY
$76,500
Former legal office with a 2-bedroom apartment on second floor currently rented out to professional.
As the third most populated state in the country, there are ample commercial real estate listings in New York. In 2002, the gross state product was $1.16 trillion. Currently the population of New York City is estimated at 8.1 million, which makes it the largest city in the United States.
New York City is a major financial, manufacturing and transportation center, and, as a result, opportunities for investment property and commercial realty are plentiful. While the majority of New York commercial real estate listings are in New York City, the Buffalo area, Rochester, Albany also have strong markets for commercial realty.
In addition to outputs of items including chemicals, electronics, scientific instruments, and publishing, New York also has a strong agricultural side. Rural commercial land is dedicated to dairy, cattle, vegetables, and apples. Additionally, there are 30,000 acres of vineyards in New York and a large commercial fishing industry.
A great deal of the industrial space in New York is designed to help with its exporting of goods, which include food, commodities, diamonds, auto parts and electronics. In an average year, New York can export $71.1 billion in goods.
---