Search Results - New York
---
Retail - 961 S 1st Street, Fulton, NY
$129,000
1,789 Sq. Ft. on 1.42 acres
A COMMERCIAL PROPERTY OR BUILD TO SUIT ENTERPRISE LOCATION NEAR JUNCTION OF STATE ROUTE 481 AND COUN
Others - 170-194 Fluvanna Ave,, Jamestown, NY
$1,595,000
40,553 Sq. Ft.
Located in Chautauqua Co. in the western part of NY state, located along the NY-PA border.
Others - 801 Carman Avenue, Westbury, NY
$299,000
well established franchised carvel located in busy shopping center centrally located on carman ave a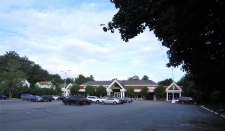 Retail - 36 Forestburgh Rd, Monticello, NY
$2,100,000
20,148 Sq. Ft. on 2.2 acres
Eagle Plaza Multi Tenant
Retail - 7812 Turin Road, Rome-Inside, NY
$350,000
47,916 Sq. Ft. on 1.1 acres
One of the last available commercial lots in the City of Rome.
Retail - 208 SACANDAGA RD, Scotia, NY
$399,000
3,200 Sq. Ft. on 0.6 acres
Excellent Business Opportunity.
Retail - 13 LOCUST ST, Glens Falls, NY
$230,000
3,598 Sq. Ft. on 0.4 acres
Lease and lease option also available.
Retail - 647 W Genesee Street, Syracuse, NY
$3,900,000
37,170 Sq. Ft. on 1.45 acres
This commercial property is Turnkey for an automobile dealer, includes all the equipment needed for
Farm - 3224 COUNTY HIGHWAY 31, Cherry Valley, NY
$1,100,999
6,300 Sq. Ft. on 1.29 acres
Massive warehouse located discreetly in the mountains.
Retail - 72 MAIN ST, Hoosick Falls, NY
$214,500
3,800 Sq. Ft.
Previous use has been a Funeral Home. Ideal location lends itself to a variety of uses.
Retail - 11145 STATE ROUTE 32, Greenville, NY
$329,000
2,516 Sq. Ft. on 0.31 acres
Zoned Hamlet Business, this was originally a private home converted to a medical office. 1st fl.
Retail - 8135 Soule Road, Clay, NY
$209,897
2,965 Sq. Ft. on 2.81 acres
Incredible opportunity in this 2965 sq ft versatile office/medical bldg.
Retail - 785 Main Street, Margaretville, NY
$650,000
13,653 Sq. Ft. on 0.35 acres
THE COMMONS BUILDING . . . an outstanding 14,000 +/- sq. ft.
Retail - 635 ROUTE 9W, Glenmont, NY
$249,000
1,311 Sq. Ft. on 1 acres
+/- 1 acre of land with 130 feet of frontage to Route 9W in Glenmont available for sale.
Retail - 423 James Street, Syracuse, NY
$169,900
7,944 Sq. Ft. on 0.22 acres
Partial renovated office building located right in the heart of downtown Syracuse.
Retail - 146 CATHERINE ST, Albany, NY
$395,000
14,036 Sq. Ft.
Approx 14,000 sf building available for sale.
Retail - 110 Main Street, Delhi, NY
$149,000
2,000 Sq. Ft. on 0.18 acres
A potential investment goldmine in Delhi.
Retail - 23 North Street, Constantia, NY
$89,900
5,170 Sq. Ft. on 0.56 acres
Money maker! Fully Rented! 5 apartments! (3) 2 bedrooms rent for $695 per month, (2)
Retail - 1364 State Highway 7, Afton, NY
$249,900
6,120 Sq. Ft. on 3.63 acres
Great Commercial Opportunity.
Retail - 984 Waterloo Geneva Road, Waterloo, NY
$350,000
2,426 Sq. Ft. on 1.54 acres
Amazing opportunity to own and invest in a 22 mini storage unit facility, plus office space to opera
As the third most populated state in the country, there are ample commercial real estate listings in New York. In 2002, the gross state product was $1.16 trillion. Currently the population of New York City is estimated at 8.1 million, which makes it the largest city in the United States.
New York City is a major financial, manufacturing and transportation center, and, as a result, opportunities for investment property and commercial realty are plentiful. While the majority of New York commercial real estate listings are in New York City, the Buffalo area, Rochester, Albany also have strong markets for commercial realty.
In addition to outputs of items including chemicals, electronics, scientific instruments, and publishing, New York also has a strong agricultural side. Rural commercial land is dedicated to dairy, cattle, vegetables, and apples. Additionally, there are 30,000 acres of vineyards in New York and a large commercial fishing industry.
A great deal of the industrial space in New York is designed to help with its exporting of goods, which include food, commodities, diamonds, auto parts and electronics. In an average year, New York can export $71.1 billion in goods.
---