Search Results - New York
---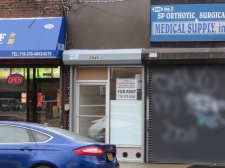 Retail - 2946 Avenue S, Brooklyn, NY
$575
1,000 Sq. Ft. on 1600 acres
1 Story Taxpayer
Mobile Home Park - ROIUTE 209, ACCORD, NY
$500,000
7 acres
MOBILE HOME PARK $80,800 INCOME
Office - 140-40 Queens Blvd, Jamaica, NY
$10,500
Property Located in Downtown Jamaica Area Where High Rise Building & Hotel Suites Surrounded. JFK &
Office - 92-02 Liberty Ave, Ozone Park, NY
$9,500
Property Located in Liberty Ave Business District. About 4,579 Sq.
Retail - 124 Main Street, Stamford, NY
$68,000
0.1 acres
Hello Brooklyn! Tired of high rents and want to own your own business with two apartments?
Others - 281 Woodcleft Ave, Freeport, NY
$1,380,000
None.
Others - ROUTE US4, TROY, NY
$18,000
$22.000 NOTE FOR SALE, $29,000 return
Others - 107-57 Sutphin Blvd, Jamaica, NY
$50,000
Busy Location Profitable Grocery Business In The Jamaica, Yearly Sale About $
Ranch - 38 Friendly Lane, Poughkeepsie, NY
$198,000
1,350 Sq. Ft. on 0.37 acres
Raised Ranch 1350 sqft, Poughkeepsie NY 12603 $198,000 neg.
Industrial - 860 Marconi Blvd , Copaigue, NY
$649,000
3,200 Sq. Ft. on 7500 acres
POSSIBLE 4 UNITS FOR RENTAL INCOME BRING OFFERS!!!Light Industrial Building Good for Plumbing &
Retail - 1807 W Genesee Street, Syracuse, NY
$189,900
2,993 Sq. Ft. on 0.21 acres
Owner is a NYS Real Estate Associate Broker.
Land - ROUTE U.S.9, Hudson, NY
$155,000
4.8 acres
4.8 ACRES CORNER SITE (US9 & Orchard Rd) Hudson NY
Others - 2611 Avenue U, Brooklyn, NY
$1,599,999
2,622 Sq. Ft. on 0.04 acres
Mixed use commercial/residential building.
Retail - 2054 Flatbush Avenue, Brooklyn, NY
$1,250,000
3,330 Sq. Ft. on 0.08 acres
Taxpayer for Sale - 1 Story Building, 3,300 sq.ft. store plus 1,000 sq.ft. Basement for Sale.
Retail - 274-278 Main Street, East Setauket, NY
$595,000
2,450 Sq. Ft. on 0.51 acres
REDUCED!! Prime retail freestanding building for sale located on the corner of Gnarled Hollow Road &
Multi-family - 6 Hawk Street, Gloversville, NY
$34,900
1,800 Sq. Ft.
You gotta start investing somewhere...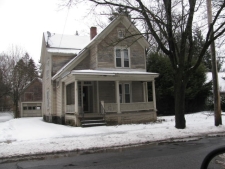 Multi-family - 406 North Main Street, Gloversville, NY
$25,000
1,500 Sq. Ft.
This two family home is situated on a large city lot, has a detached barn styled garage, porches and
Office - 83 Haviland Drive, Patterson, NY
$499,000
5,148 Sq. Ft. on 0.35 acres
This stone building is not to be missed as it is located right in the heart of Putnam Lake.
Land - 51 Beach Plum Road, Sag Harbor, NY
$650,000
0.5 acres
Sag Harbor , Build your Dream Home A small lot on a quiet street in Sag Harbor school district.
Others - 1784-1786 Coney Island Avenue, Brooklyn, NY
$3,200,000
5,196 Sq. Ft. on 0.09 acres
2 Properties for Sale on 40x100 lot.
As the third most populated state in the country, there are ample commercial real estate listings in New York. In 2002, the gross state product was $1.16 trillion. Currently the population of New York City is estimated at 8.1 million, which makes it the largest city in the United States.
New York City is a major financial, manufacturing and transportation center, and, as a result, opportunities for investment property and commercial realty are plentiful. While the majority of New York commercial real estate listings are in New York City, the Buffalo area, Rochester, Albany also have strong markets for commercial realty.
In addition to outputs of items including chemicals, electronics, scientific instruments, and publishing, New York also has a strong agricultural side. Rural commercial land is dedicated to dairy, cattle, vegetables, and apples. Additionally, there are 30,000 acres of vineyards in New York and a large commercial fishing industry.
A great deal of the industrial space in New York is designed to help with its exporting of goods, which include food, commodities, diamonds, auto parts and electronics. In an average year, New York can export $71.1 billion in goods.
---