Search Results - New York
---
Retail - 2884 STATE RT 30, Speculator, NY
$189,000
800 Sq. Ft.
Well established Turn key Diner with regulars and seasonal out-of-towners.
Industrial - 1742 East Ridge Road, Irondequoit, NY
$249,900
4,400 Sq. Ft.
OFFICE BUILDING - END UNIT - 4400 SQFT TOTAL SPACE - 2200 ON 1ST LEVEL WITH RECEPTION AREA / RECEPTI
Industrial - 6640 Pike Street, Genesee Falls, NY
$299,900
10,976 Sq. Ft.
The Ultimate Event/Catering/B and B Venue opportunity awaits!
Industrial - 515 East Main Street, Batavia-city, NY
$250,000
6,213 Sq. Ft.
Fantastic opportunity for commercial property with two 2 bedroom apartments above!
Industrial - 24 Plank Road, Napanoch, NY
$259,900
Great opportunity! Large 3 bay commercial building and residential living available on the same lot.
Others - 126-20 101st Avenue, Richmond Hill S., NY
$1,750,000
0.05 acres
Turn Key Medical Building In A Thriving Queens Neighborhood.
Others - 1057 Lancaster Avenue 59, Syracuse, NY
$195,000
2,290 Sq. Ft. on 0.12 acres
This well maintained 2-family in the University area within walking distance to campus & bus lines.
Others - 254 GLEN LAKE DR, Lake George, NY
$309,900
1,392 Sq. Ft. on 0.58 acres
Rare opportunity. Own one side and rent the other or perfect rental.
Others - 87-10 Rockaways Beach Blvd, Rockaway Beach, NY
$1,425,000
3,542 Sq. Ft. on 2975 acres
Opportunity for all investors and end users to own this mixed use building with over 3500 sq ft.
Others - 1476 Myrtle Avenue, Bushwick, NY
$2,500,000
0.1 acres
Newly Renovated 11-Bedrooms Six Apartments Family Home. In The Heart Of Bushwick.
Others - 432 Flower Avenue E, Watertown-City, NY
$199,900
2,783 Sq. Ft. on 0.17 acres
Beautiful 3-unit investment property with a 3bdrm, 2bdr, and 1 bdrm unit. All 3 apts.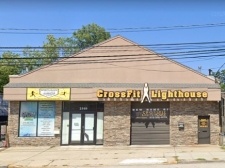 Shopping Center - 2549 Merrick Rd B, Bellmore, NY
$1,250,000
7,500 Sq. Ft. on 10000 acres
@ units on a very busy highway in-between 2 lights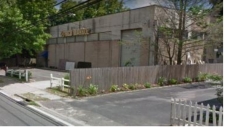 Industrial - 97 E pulaski rd, Huntington Station, NY
$925,000
4,300 Sq. Ft. on 0.23 acres
Single Tenant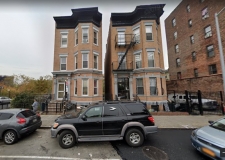 Multi-family - 1820-1822 Crotona Ave, Bronx, NY
$3,000,000
8,000 Sq. Ft. on 0.15 acres
2 Buildings with 8 apartments ready for sale
Retail - 54 Clifton Country Road, Clifton Park, NY
$325,000
4,300 Sq. Ft.
Very Popular Clifton Park Restaurant an Bar for Sale.
Retail - 2401 Pine Ave, Niagara, NY
$999,000
6,000 Sq. Ft.
Newer construction solid block building with metal roof.
Retail - 1 N Exchange St, Geneva, NY
$899,000
6,000 Sq. Ft. on 0.27 acres
Rare opportunity to own or lease a new construction block building with metal roof.
Retail - 1630 Eggert Rd, Amherst, NY
$1,100,000
6,001 Sq. Ft. on 2.4 acres
New construction block building with metal roof and commercial windows offering the ideal retail opp
Others - 1804 State Route 3, Fulton, NY
$799,900
19,500 Sq. Ft. on 2.71 acres
Outstanding business opportunity!
Others - 13 creamery, Livingston Manor, NY
$329,000
4,000 Sq. Ft. on 1.47 acres
This is incomparable property in Sullivan County.
As the third most populated state in the country, there are ample commercial real estate listings in New York. In 2002, the gross state product was $1.16 trillion. Currently the population of New York City is estimated at 8.1 million, which makes it the largest city in the United States.
New York City is a major financial, manufacturing and transportation center, and, as a result, opportunities for investment property and commercial realty are plentiful. While the majority of New York commercial real estate listings are in New York City, the Buffalo area, Rochester, Albany also have strong markets for commercial realty.
In addition to outputs of items including chemicals, electronics, scientific instruments, and publishing, New York also has a strong agricultural side. Rural commercial land is dedicated to dairy, cattle, vegetables, and apples. Additionally, there are 30,000 acres of vineyards in New York and a large commercial fishing industry.
A great deal of the industrial space in New York is designed to help with its exporting of goods, which include food, commodities, diamonds, auto parts and electronics. In an average year, New York can export $71.1 billion in goods.
---