Search Results - New York
---
Multi-family - 314 Union Avenue, New Rochelle, NY
$1,549,000
5,400 Sq. Ft. on 0.11 acres
Nicely maintained 6 family brick building located in walking distance to New Rochelle and Pelham Rai
Retail - 140 Main Street, Greenport, NY
$3,249,000
0.69 acres
Incredible opportunity to invest in a corner of Greenport Village history.
Industrial - 486 Central Ave, Albany, NY
$349,000
5,120 Sq. Ft. on 0.41 acres
Approximately +/- 5,100 SF Warehouse with Office Available for Sale Off Central Ave in Albany.
Retail - 72 MAIN ST, Hoosick Falls, NY
$214,500
3,800 Sq. Ft.
Previous use has been a Funeral Home. Ideal location lends itself to a variety of uses.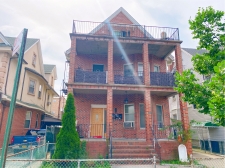 Multi-family - 21 Bay 32nd St, Brooklyn NY 11214, Brooklyn, NY
$1,898,000
3,544 Sq. Ft. on 0.09 acres
Oversize 3-Family building at the heart of Bensonhurst
Retail - 486 CENTRAL AV, Albany, NY
$349,000
5,120 Sq. Ft.
Approximately +/- 5100 sf warehouse with office available for sale off Central Ave in Albany.
Others - 265 W Seneca Street, Oswego, NY
$599,900
Property has been a pizza franchise restaurant, which recently closed, since construction in 1990.
Others - 117 S Main Street, Jamestown, NY
$124,900
2,554 Sq. Ft.
Great salon with multiple stations, reception area and kitchenette.
Others - 81-40 Baxter Ave Avenue , 5, Elmhurst, NY
$2,200,000
0.05 acres
Do not Disturb Tenants Elmhurst very busy Commercial Area close to 82srttrain and Elmhurst Hospital.
Others - 9 Elm Street, Peru, NY
$139,500
2,736 Sq. Ft.
2 Unit Building: Dr.
Others - 567-573 Route 3, Plattsburgh, NY
$990,000
2,400 Sq. Ft.
With a total of 180 feet of road footage and 336 feet deep, on a street with a traffic count of over
Others - 6898- 6902 Route 22, Plattsburgh, NY
$575,000
14,490 Sq. Ft.
Large 2 story furniture show room could be utilized for many businesses.
Others - 32 Smithfield Boulevard, Plattsburgh, NY
$1,850,000
6,731 Sq. Ft.
Restaurant building in a very desirable, high-traffic location.
Others - 77 Will Rogers Drive, Saranac Lake, NY
$575,000
7,560 Sq. Ft.
Great investment opportunity with positive cash flow and great rental history.
Office - 7231 Oswego Rd, Liverpool, NY
$330,000
2,300 Sq. Ft.
Commercial and apartment
Retail - 649 Horseblock Rd, Farmingville, NY
$799,000
2,000 Sq. Ft. on 0.02 acres
Do not pass this business opportunity! Location! Location! Location!.
Retail - 100 MAPLE ST, Glens Falls, NY
$1,200,000
37,150 Sq. Ft. on 0.88 acres
Huge church building with approx 150 road frontage.
Retail - 905 Main Street, Margaretville, NY
$250,000
5,500 Sq. Ft. on 0.38 acres
TOP OF THE LINE COMMERCIAL BUILDING.
Retail - 71 STATE FARM RD, Voorheesville, NY
$497,500
6,800 Sq. Ft. on 4.8 acres
Currently a church. Variance required to change.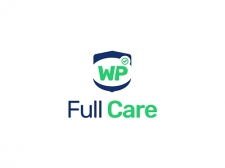 Office - 242 W 53rd St, New York, USA, NY
$1
WordPress support services that you will be able to afford
As the third most populated state in the country, there are ample commercial real estate listings in New York. In 2002, the gross state product was $1.16 trillion. Currently the population of New York City is estimated at 8.1 million, which makes it the largest city in the United States.
New York City is a major financial, manufacturing and transportation center, and, as a result, opportunities for investment property and commercial realty are plentiful. While the majority of New York commercial real estate listings are in New York City, the Buffalo area, Rochester, Albany also have strong markets for commercial realty.
In addition to outputs of items including chemicals, electronics, scientific instruments, and publishing, New York also has a strong agricultural side. Rural commercial land is dedicated to dairy, cattle, vegetables, and apples. Additionally, there are 30,000 acres of vineyards in New York and a large commercial fishing industry.
A great deal of the industrial space in New York is designed to help with its exporting of goods, which include food, commodities, diamonds, auto parts and electronics. In an average year, New York can export $71.1 billion in goods.
---