Search Results - North Dakota
---
While North Dakota stands as the third least populated state in the US, there are still valuable commercial real estate listings available. North Dakota has had a substantial economic presence for over 10 years. There are fewer unemployed people in North Dakota than there are in other states. In fact, North Dakota has the lowest unemployment rate in the country.
One of the reasons the economy is thriving is due to the Bakken oil shale fields. A great deal of the industrial space in the state of North Dakota is dedicated to either food processing or petroleum. Rural commercial land is plentiful in the state, and production of cereal grains like barley, durum wheat, buckwheat and oats is strong.
Those looking for investment property in North Dakota should know that Fargo is by far the most populous city, with an estimated population of 105,549. Bismarck and Grand Forks follow, with populations of 61.272 and 52,838 respectively.
Land - Lot 38 Krumwiede Acres, Velva, ND
$45,500
Looking for 2 acres or more but close to small town living?? This is it!!
Multi-family - 225 19th St. SE, Minot, ND
$375,000
1.03 acres
HELLO HERE IS A GREAT INCOME PROPERTY, 8-PLEX.
Land - 710 Center Ave S, Mayville, ND
$289,000
8.73 acres
Multi-use, multi building property located on nearly 8.73 acres adjacent to hwy 18 in Mayville, ND.
Others - 20 N Main St, Northwood, ND
$179,900
The Brass Rail Bar & Grill is up for sale!!!
---
Industrial - TBD 114th Ave. NE, Berthold, ND
$485,000
Building is 40 x100 with 2 electric motor 16x12 doors and 1 manual 16x12 door...
Industrial - 2801 3rd Ave SW, Jamestown, ND
$2,200,000
30,884 Sq. Ft. on 4.91 acres
Investment opportunity to own a building that is fully occupied with lease through 2022.
Industrial - 515 74th St SE Lot 2 Block 2, Minot, ND
$15,505
4,800 Sq. Ft. on 1.55 acres
New roads/curb/gutter/city water/sewer/storm sewer & city gas services up to lot.
---
Industrial - 1712 11th Ave. SE, Wford City, ND
$550,000
4,880 Sq. Ft. on 1.9 acres
Commercial shop with legal on -site housing.
Industrial - 509 Hougen St S, Northwood, ND
$230,000
Great Investment Opportunity!! 12 Unit facility with 6 garage stalls.
Others - 6008 Hwy 2 E, Minot, ND
$1,290,000
9,000 Sq. Ft. on 1.18 acres
This property is in a great location with quick access to Highway 2 and near the east industrial par
Others - 10 29th Ave SW, Minot, ND
$575,000
5,040 Sq. Ft.
These units are in a great location close to Menards. There are 3 storage units developed as condos.
Others - 232 9th Ave N, Carrington, ND
$150,000
41,855 Sq. Ft. on 1.93 acres
Make this property (former Carrington Elementary School)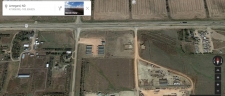 Land - 13752 US Highway 85, Arnegard, ND
$1,143,600
58 acres
Subdivided +/-58 Acres at a Deep Discount! $20K Acre
Land - 3801 Frontage Rd Hwy 83 N, Minot, ND
$920,000
Over 8 acres of land located near Hwy 83 bypass North of 36th Ave NW between SRT Communications &
Land - 42nd Ave & 6th St NW, Minot, ND
$553,000
5.08 acres
Land for sale that is fully platted.
Industrial - 12 Heidi Lane, Ross, ND
$399,000
5,200 Sq. Ft. on 4.99 acres
Awesome oil company spot with heated warehouse and offices already to move into and get to work.
Industrial - 610 34th Ave SW, Minot, ND
$35,000
ONE OF A KIND GARAGE STORAGE UNIT. IN GREAT AREA IN SW MINOT BY THE FEIST CONDOS.
Industrial - 10 S Main, Sawyer, ND
$200,000
3,070 Sq. Ft. on 0.08 acres
Very charming bar with lots of old world charm in the quaint town of Sawyer.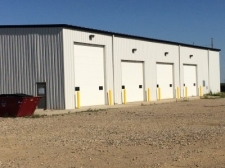 Industrial - 8390 HWY 52, Lignite, ND
$1,500,000
16,750 Sq. Ft. on 20 acres
LARGE NEWER PROPERTY AVAILABLE FOR LEASE OR SALE. LOTS OF OPPORTUNITY IN THE 16,750 SQ FT SHOP
Retail - 101 Prospect Ave, Velva, ND
$275,000
6,200 Sq. Ft. on 3.4 acres
6,200 SQ FT BUILDING LOCATED NEAR HWY 52 IN VELVA WITH CITY SERVICES.
---