Search Results - North Dakota
---
While North Dakota stands as the third least populated state in the US, there are still valuable commercial real estate listings available. North Dakota has had a substantial economic presence for over 10 years. There are fewer unemployed people in North Dakota than there are in other states. In fact, North Dakota has the lowest unemployment rate in the country.
One of the reasons the economy is thriving is due to the Bakken oil shale fields. A great deal of the industrial space in the state of North Dakota is dedicated to either food processing or petroleum. Rural commercial land is plentiful in the state, and production of cereal grains like barley, durum wheat, buckwheat and oats is strong.
Those looking for investment property in North Dakota should know that Fargo is by far the most populous city, with an estimated population of 105,549. Bismarck and Grand Forks follow, with populations of 61.272 and 52,838 respectively.
Office - 201 Main St N, Berthold, ND
$89,900
1,680 Sq. Ft.
Excellent investment opportunity.
Land - TBD, Powers Lake, ND
$525,000
479.88 acres
281 acres of crop land and 199 acres pasture land located by Powers Lake ND.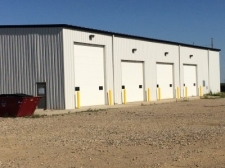 Industrial - 8390 HWY 52, Lignite, ND
$1,500,000
16,750 Sq. Ft. on 20 acres
LARGE NEWER PROPERTY AVAILABLE FOR LEASE OR SALE. LOTS OF OPPORTUNITY IN THE 16,750 SQ FT SHOP
Retail - 101 Prospect Ave, Velva, ND
$275,000
6,200 Sq. Ft. on 3.4 acres
6,200 SQ FT BUILDING LOCATED NEAR HWY 52 IN VELVA WITH CITY SERVICES.
---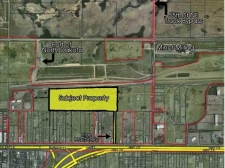 Industrial - SE 4TH AVE & 49TH ST, Minot, ND
$365,000
50 acres
50 PLUS ACRES RAW INDUSTRIAL (M2) LAND. ADJOINS BURLINGTON NORTHERN MAIN LINE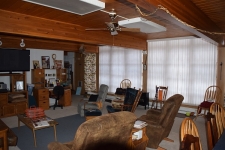 Motel - 412 Iowa Avenue, Mott, ND
6,111 Sq. Ft. on 320 acres
Rare Mott ND Hunt Club
Industrial - 2808 Burdick Expy E, Minot, ND
$529,900
1.51 acres
Commercial Property in great high visibility location on frontage road along Burdick Expressway East
---
Land - Hwy 2 East and 52 East Bypass, Minot, ND
$3,900,000
37 acres
APPROXIMATELY 37 ACRES - ONE OF FEW PARCELS OF THIS SIZE WITH GREAT HWY EXPOSURE.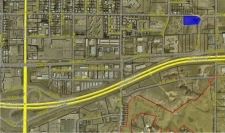 Land - 1011 SE 20th Ave , Minot, ND
$395,000
2.09 acres
ONE OF A FEW COMMERCIAL LOTS OF THIS SIZE READY TO BE BUILT ON NOW.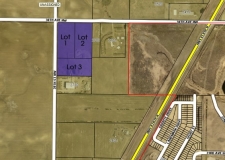 Others - Corner of 30th Ave NW and 30th St, Minot, ND
$299,000
4.5 acres
Over 4.5 acres of platted and zoned commercial property in NW Minot available.
Others - 5201 N Washington St, Grand Forks, ND
$1,200,000
7,200 Sq. Ft. on 6 acres
Rare property with train spur, 7200 sf office building, 4575 sf heated shop drive thru shop with rai
Industrial - 400 46th Ave. NE, Minot, ND
$112,500
1,500 Sq. Ft.
READY FOR YOU, 1500 SQ FT SHOP CONDO IN N.E. MINOT. IN FLOOR HOT WATER HEAT. ELECTRIC BOILER.
Land - 761 Yegen Road, Bismarck, ND
$2,623,500
7.71 acres
Highly visible and quick access to this 8.28 acre corner lot, right off of Expressway!
Multi-family - 2020 N Washington Street, Bismarck, ND
$675,000
Unique investment opportunity!
Industrial - 4400 Burdick Expressway E, Minot, ND
$700,000
13,600 Sq. Ft. on 5.24 acres
This C2 zoned commercial/industrial property has a multitude of possible uses.
Others - 5015 Railway Ave. NE, Minot, ND
$600,000
40 acres
Conveniently located 40 acre parcel of M1 zoned land on County Rd 12 A between Gravel Products and 5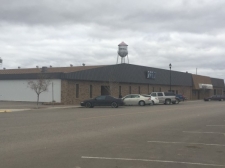 Office - 112 W Main Ave, Mohall, ND
$550,000
15,436 Sq. Ft. on 0.48 acres
15,000 SQ FT OF COMMERCIAL SPACE ON MAIN STREET IN MOHALL.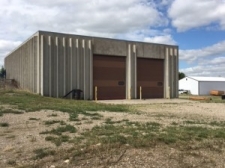 Industrial - 1280 18th St SW, Minot, ND
$699,900
3,060 Sq. Ft. on 6 acres
6 plus acres commercial property includes approximately 1/4 mile rail siding with direct access to B
Others - 624 37th Ave SW, Minot, ND
$599,000
3,000 Sq. Ft.
Location! Location! Location!
Others - 2101 31st Ave. SE, Unit 9, Minot, ND
$114,900
Great opportunity for a small business or hobby shop at a great price!
---