Search Results - North Dakota
---
While North Dakota stands as the third least populated state in the US, there are still valuable commercial real estate listings available. North Dakota has had a substantial economic presence for over 10 years. There are fewer unemployed people in North Dakota than there are in other states. In fact, North Dakota has the lowest unemployment rate in the country.
One of the reasons the economy is thriving is due to the Bakken oil shale fields. A great deal of the industrial space in the state of North Dakota is dedicated to either food processing or petroleum. Rural commercial land is plentiful in the state, and production of cereal grains like barley, durum wheat, buckwheat and oats is strong.
Those looking for investment property in North Dakota should know that Fargo is by far the most populous city, with an estimated population of 105,549. Bismarck and Grand Forks follow, with populations of 61.272 and 52,838 respectively.
Industrial - 6231 91st Ave NW, Ross, ND
$379,900
Looking for an affordable place to house and run your business?? Look no further!!
Single Family - 126 1st Street, Neche, ND
$11,900
1,500 Sq. Ft. on 0.14 acres
Single Family Home $11,900 Real Potential for a Handyman 0r Contractor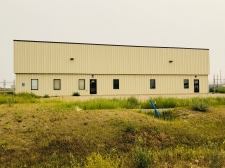 Industrial - 5047 James Drive, Williston, ND
$1,100,000
6,000 Sq. Ft. on 8.03 acres
Very hard to find smaller shop with a large fenced yard. This property won't last long! Seller will
Others - 404 2nd Ave SW, Ellendale, ND
$64,900
1,800 Sq. Ft. on 1.01 acres
30'x60' with 12' sidewalls metal building with two stalls and bathroom.
---
Retail - 209 Wall Street Avenue NW, Moorhead, ND
$750,000
2,940 Sq. Ft. on 1.73 acres
Property is located right off of Wall St Ave and Broadway St near the Red River.
Industrial - 324 1st St. SW, Garrison, ND
$215,000
3,200 Sq. Ft.
Very nice well built shop with heat, water, electricity and bathroom.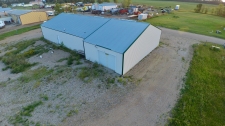 Industrial - 6801 4th st. SW, Minot, ND
$298,000
4,449 Sq. Ft. on 1.38 acres
Shop South Broadway with Offices
---
Industrial - 614 42nd St SE, Minot, ND
$395,000
4,224 Sq. Ft. on 0.63 acres
Shop & Offices With Land Minot, ND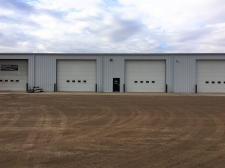 Industrial - 4920 North Broadway Unit 2, Minot, ND
$544,000
5,440 Sq. Ft. on 0.73 acres
Large Shop Condo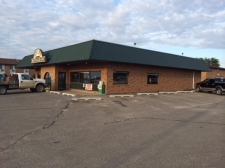 Retail - 2145 North Broadway , Minot, ND
$480,000
4,049 Sq. Ft. on 0.34 acres
Retail or Office North Broadway Minot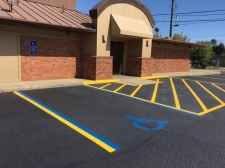 Retail - 1535 South Broadway, Minot, ND
$585,000
3,300 Sq. Ft. on 0.57 acres
Former Restaurant Along Broadway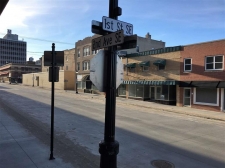 Multi-Use - 17 2nd Ave SE , Minot, ND
$699,000
15,400 Sq. Ft. on 0.16 acres
Commercial Apartments Parking Garage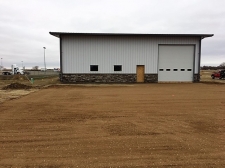 Industrial Park - 515 74th Ave NE, Minot, ND
$750,000
4,800 Sq. Ft. on 1.55 acres
Commercial Shop Light Industrial Development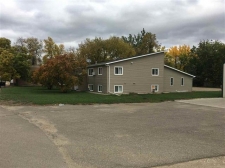 Multi-family - 410 Main St. , Carpio, ND
$190,000
0.5 acres
4 Plex with Garages in Carpio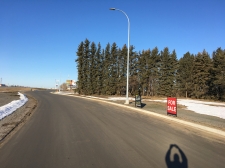 Industrial Park - 710 74th St. SE, Minot, ND
$270,072
2.48 acres
Land in Industrial Park City of Minot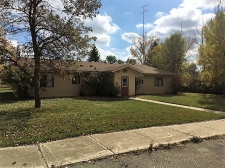 Multi-family - 108 Main Street, Portal, ND
$135,000
Four Plex for Sale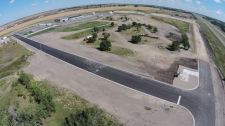 Industrial Park - Lot 1 Block 2 Minot Prairie Industrial Park, Minot, ND
$402,930
3.7 acres
Land for Light Industrial Company to Build upon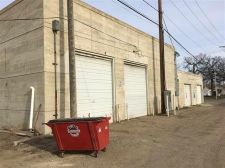 Industrial - 500 East Central, Minot, ND
$579,000
12,501 Sq. Ft. on 1.06 acres
Income Investment Light Industrial Minot Downtown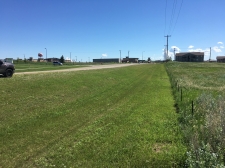 Land - 2025 20th St NW, Minot, ND
$1,190,000
8.17 acres
Land Development- Investment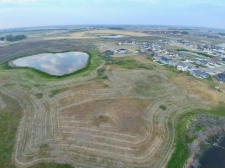 Land - 2200 23rd Ave NW, Minot, ND
$1,250,000
34 acres
Commercial Development Investment
---