Search Results - North Dakota
---
While North Dakota stands as the third least populated state in the US, there are still valuable commercial real estate listings available. North Dakota has had a substantial economic presence for over 10 years. There are fewer unemployed people in North Dakota than there are in other states. In fact, North Dakota has the lowest unemployment rate in the country.
One of the reasons the economy is thriving is due to the Bakken oil shale fields. A great deal of the industrial space in the state of North Dakota is dedicated to either food processing or petroleum. Rural commercial land is plentiful in the state, and production of cereal grains like barley, durum wheat, buckwheat and oats is strong.
Those looking for investment property in North Dakota should know that Fargo is by far the most populous city, with an estimated population of 105,549. Bismarck and Grand Forks follow, with populations of 61.272 and 52,838 respectively.
Industrial - 324 1st St. SW, Garrison, ND
$225,000
3,200 Sq. Ft.
Very nice well built shop with heat, water, electricity and bathroom.
Industrial - 314 2st St. SW, Garrison, ND
$425,000
4,400 Sq. Ft.
Large three bay shop, two currently rented out @ $1500.00/mo.
Others - 1217 Washington St S, Grand Forks, ND
$599,999
2,400 Sq. Ft.
Best corner in town! Hurry before its gone! Prime Coffee, Restaurant space with a drive thru.
Office - 2222 E Broadway Avenue, Bismarck, ND
$690,000
Large office building that could be used for many purposes.
---
Others - 666 12th St W, Grafton, ND
$199,000
The Leonard Motel was built in 1964 and has been owned and operated by only 4 owners.
Others - 152 Glenfield Sts, Glenfield, ND
$85,000
3,200 Sq. Ft. on 0.8 acres
Red's Bar and Grill - the perfect turn-key business with great small-town support.
Multi-family - 138 Maiden Ave, Pisek, ND
$168,500
6,915 Sq. Ft. on 0.59 acres
Great rental with great rental history (8) 1 bedroom units and (1) studio apartment!
---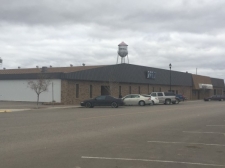 Office - 112 W Main Ave, Mohall, ND
$550,000
15,436 Sq. Ft. on 0.48 acres
15,000 SQ FT OF COMMERCIAL SPACE ON MAIN STREET IN MOHALL.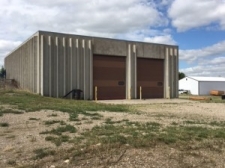 Industrial - 1280 18th St SW, Minot, ND
$699,900
3,060 Sq. Ft. on 6 acres
6 plus acres commercial property includes approximately 1/4 mile rail siding with direct access to B
Office - 107 2nd St S, Wahpeton, ND
$114,900
1,247 Sq. Ft. on 0.06 acres
Well maintained commercial property with attached 2 stall tandem garage, masonry construction with m
Land - No Address, Bowbells, ND
$24,500
9.98 acres
Commercial property of 9.98 acres in Bowbells area.
Others - 412 3rd St. SW, Minot, ND
$135,000
1,700 Sq. Ft. on 0.11 acres
Take a look at this newly renovated business or personal home.
Land - Corner of 11th St S and 4th Ave S, Wahpeton, ND
$54,900
0.65 acres
CORNER LOT!!
Multi-family - 414 1st St NW 11 5th Ave NW, Parshall, ND
$1,700,000
3,001 Sq. Ft. on 1.5 acres
Check out this huge money making opportunity in the heart of oil country.
Industrial - 1712 11th Ave. SE, Wford City, ND
$550,000
4,880 Sq. Ft. on 1.9 acres
Commercial shop with legal on -site housing.
Industrial - 121/123 Main Ave S, Rugby, ND
$125,000
6,520 Sq. Ft. on 0.15 acres
2 BUILDINGS for the price of ONE!!
Industrial - 406 & 500 20th St SE, Minot, ND
$379,000
3,472 Sq. Ft. on 0.47 acres
Ever thought of owning your own auto shop? Here is your chance to turn it into a reality.
Others - 12 Heidi Lane, Ross, ND
$499,000
5,200 Sq. Ft. on 9.98 acres
TWO for the PRICE OF ONE!!
Industrial - TBD 114th Ave. NE, Berthold, ND
$535,000
Building is 40 x100 with 2 electric motor 16x12 doors and 1 manual 16x12 door...
Retail - 105 Main Street W, Beulah, ND
$79,500
Established and Successful Business Opportunity -CREATIVE HAIR & NAILS located on Main St.
---