Search Results - North Dakota
---
While North Dakota stands as the third least populated state in the US, there are still valuable commercial real estate listings available. North Dakota has had a substantial economic presence for over 10 years. There are fewer unemployed people in North Dakota than there are in other states. In fact, North Dakota has the lowest unemployment rate in the country.
One of the reasons the economy is thriving is due to the Bakken oil shale fields. A great deal of the industrial space in the state of North Dakota is dedicated to either food processing or petroleum. Rural commercial land is plentiful in the state, and production of cereal grains like barley, durum wheat, buckwheat and oats is strong.
Those looking for investment property in North Dakota should know that Fargo is by far the most populous city, with an estimated population of 105,549. Bismarck and Grand Forks follow, with populations of 61.272 and 52,838 respectively.
Industrial - 4400 Burdick Expressway E, Minot, ND
$700,000
13,600 Sq. Ft. on 5.24 acres
This C2 zoned commercial/industrial property has a multitude of possible uses.
Office - 42 W Main Street, Hazen, ND
$115,000
3,016 Sq. Ft.
''THE DASH'' Fantastic opportunity to own this 3,016 sq.
Others - 5015 Railway Ave. NE, Minot, ND
$600,000
40 acres
Conveniently located 40 acre parcel of M1 zoned land on County Rd 12 A between Gravel Products and 5
Others - 200 Central Ave, Finley, ND
$99,900
Storage unit commercial property: 15 units and 2 office spaces. Great rental history.
---
Retail - 100 Dakota Avenue, Wilton, ND
$155,000
2,153 Sq. Ft.
Have you ever wanted to own your own business but do not want to start from scratch.
Others - 3030 S Washington Street, Bismarck, ND
$895,000
8,426 Sq. Ft.
8426 sq ft commercial building used for Riverwood Baptist Church. Building is on a large lot.
Land - 12575 20th NW, Watford City, ND
$300,000
10 acres
10 ACRES OF PRIME COMMERCIAL PROPERTY ONLY 10 MINUTES SOUTH OF WATFORD CITY!
---
Others - 1820 4th Ave NW, Minot, ND
$215,000
"Look Closely" This property is zoned C1 Limited Commercial. There is a 4 bed, 2 bath apt.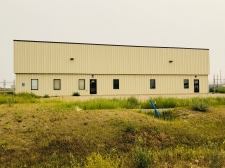 Industrial - 5047 James Drive, Williston, ND
$1,100,000
6,000 Sq. Ft. on 8.03 acres
Very hard to find smaller shop with a large fenced yard. This property won't last long! Seller will
Retail - 701 Lincoln Ave, Harvey, ND
$105,000
3,200 Sq. Ft.
Imagine being your own boss in this highly lucrative business that is already established.
Industrial - 205 Main St. N, Parshall, ND
$385,000
Wonderful investment in the heart of the Bakken!
Others - 305 Central Avenue, Finley, ND
$99,900
Established, fully functioning bar and grill for sale in Finley, ND.
Others - 520 S Main St, Northwood, ND
$169,900
2,569 Sq. Ft.
Owner's retiring after 20+ successful years in the restaurant business.
Others - 1322 S 22nd Street, Bismarck, ND
$2,200,000
25,396 Sq. Ft.
Newer insulated warehouse with office space. The warehouse is open with 18 ft sidewalls.
Retail - 1603 35th Ave. SW, Minot, ND
$2,100,000
6,686 Sq. Ft. on 1.08 acres
PRIME PROPERTY IN PRIME LOCATION!!
Industrial - 1603 S Main Ave, Rugby, ND
$325,000
Here is your opportunity to own a beautiful shop in a developed business area of Rugby!
Industrial - TBD 114th Ave. NE, Berthold, ND
$430,000
Building is 40 x100 with 2 electric motor 16x12 doors and 1 manual 16x12 door...
Office - 7300 Yukon Drive #5, Bismarck, ND
$116,500
1,160 Sq. Ft.
AWESOME SHOP/CONDO! Super convenient location. You'll appreciate the ease of access and use.
Retail - 368 106th Avenue SW, Killdeer, ND
$975,000
5,000 Sq. Ft. on 17.1 acres
JR's Truck Stop and Restaurant with Convenience Store PLUS Diesel/Gas Pumps located at the Hwy 22 By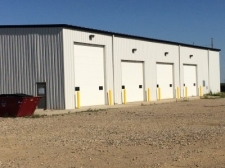 Industrial - 8390 HWY 52, Lignite, ND
$1,500,000
16,750 Sq. Ft. on 20 acres
LARGE NEWER PROPERTY AVAILABLE FOR LEASE OR SALE. LOTS OF OPPORTUNITY IN THE 16,750 SQ FT SHOP
---