Search Results - North Dakota
---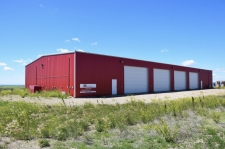 Industrial - 10784 US-2, Tioga, ND
$1,100,000
11,200 Sq. Ft. on 10 acres
Super Heaters Tioga Shop
Industrial - 731 Main Street, New England, ND
$140,000
2,163 Sq. Ft.
The sky is the limit with this building. Built in 2012 in quant little New England.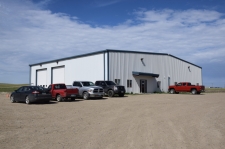 Industrial - 13545 Bassett Ln, Williston, ND
$1,450,000
8,250 Sq. Ft. on 5.01 acres
Industrial Property For Sale/Lease-13545 Bassett Ln
Multi-family - 212 Church Street, Flasher, ND
$207,000
4,077 Sq. Ft. on 0.17 acres
Have you been looking for an investment that is easy to maintain.
Multi-family - 812 Adams Avenue, Harvey, ND
$335,000
2,576 Sq. Ft. on 0.16 acres
Calling all Hunter's, Hunting Clubs, Investors, and/or Landlords!
Industrial - 201 SE 2nd Street, Tioga, ND
$249,000
2,100 Sq. Ft. on 0.47 acres
Newer shop 2014. Very good shape on 20,000 plus sq. ft. lot.
Industrial - 1315 Hwy 2 E, Devils Lake, ND
$545,000
27,400 Sq. Ft. on 2.75 acres
This former lumberyard consists of 3 buildings totaling approximately 27,400 square feet on 2.
Industrial - 8A S Main Avenue, Kulm, ND
$125,000
Looking to own your own business?
Industrial - 2801 SW 3rd Avenue, Jamestown, ND
$1,990,000
4.91 acres
Investment opportunity to own a building that is fully occupied with lease through 2022.
Industrial - 6750 43rd SW Avenue, Flasher, ND
$150,000
Want a profitable business you can run out of your basement or garage?
Others - Niederriters 4th Addition, Kenmare, ND
$110,500
Ward County tax foreclosure property available for cash purchase only. Developers take note:
Industrial - 00 00 Avenue, Bismarck, ND
$145,000
Hey, all you energetic, ambitious entrepreneurs!
Land - 112 Central Ave N, Kenmare, ND
$3,450
0.08 acres
0.
Others - SE 4th St & 5th St, Stanley, ND
$235,500
1.76 acres
Shovel Ready project in the heart of the Bakken. Located with easy access from Highway 2 in Stanley.
Land - 225 45th Ave NE, Minot, ND
$59,000
2.72 acres
2.72 acre light industrial lot for sale as tax foreclosure by Ward County. Cash purchases only.
Industrial - 712 County 21 Road, Beulah, ND
$540,000
12,500 Sq. Ft. on 2.49 acres
TURN KEY PROFITABLE Napa Auto Care Center Featuring Auto Repair PLUS TOWING BUSINESS!
Industrial - 2505 SW 3rd Avenue, Jamestown, ND
$1,495,000
15,680 Sq. Ft. on 2.84 acres
With current owners planning to RELOCATE their business in Jamestown, a GREAT OPPORTUNITY to invest
Industrial - 502 S 1st Avenue, Jamestown, ND
$850,000
FOR SALE - Property Only! Jamestown Area Ambulance plans to relocate their business in Jamestown.
Industrial - 1809/1811 SW 9th Avenue, Jamestown, ND
$549,900
Prime commercial location with income opportunities!
Industrial - - Coffee Shop Avenue, Bismarck, ND
$200,000
Profitable coffee shop for sale! Excellent opportunity for continued growth. Price: $
While North Dakota stands as the third least populated state in the US, there are still valuable commercial real estate listings available. North Dakota has had a substantial economic presence for over 10 years. There are fewer unemployed people in North Dakota than there are in other states. In fact, North Dakota has the lowest unemployment rate in the country.
One of the reasons the economy is thriving is due to the Bakken oil shale fields. A great deal of the industrial space in the state of North Dakota is dedicated to either food processing or petroleum. Rural commercial land is plentiful in the state, and production of cereal grains like barley, durum wheat, buckwheat and oats is strong.
Those looking for investment property in North Dakota should know that Fargo is by far the most populous city, with an estimated population of 105,549. Bismarck and Grand Forks follow, with populations of 61.272 and 52,838 respectively.
---