Search Results - North Dakota
---
Others - 612 Robin St, Columbus, ND
$85,000
Look no further! Here is a 20,000 square foot commercial building that sits on a 4-acre lot.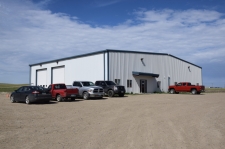 Industrial - 13545 Bassett Ln, Williston, ND
$1,450,000
8,250 Sq. Ft. on 5.01 acres
Industrial Property For Sale/Lease-13545 Bassett Ln
Industrial - 1140 18th St SW, Minot, ND
$345,000
4,428 Sq. Ft. on 1.33 acres
Commercial property located right off of Burdick Expressway!!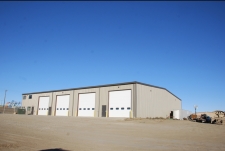 Industrial - 5818 Jefferson Ln, Williston, ND
$2,400,000
12,500 Sq. Ft. on 5 acres
Excellent +/-12,500 SF Shop/Office/Yard-5 Acres-Lease to Buy!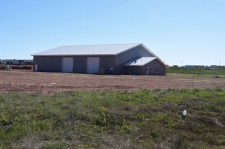 Industrial - 13218 25th M St NW, Arnegard, ND
$989,000
8,600 Sq. Ft. on 5 acres
Arnegard Shop
Office - 3210 18 ST S, Fargo, ND
$280,000
2,552 Sq. Ft. on 7906 acres
Great Investment or Owner Occupied Office condo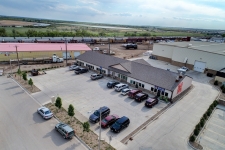 Retail - 107 8th Ave W, Williston, ND
$799,000
7,372 Sq. Ft. on 0.45 acres
Flexible, Open Office/Retail Space on Busy Williston Corridor. Property located on busy street adja
Industrial - 1809/1811 SW 9th Avenue, Jamestown, ND
$549,900
Prime commercial location with income opportunities!
Industrial - 724 Main Street, New England, ND
$105,000
6,000 Sq. Ft. on 0.08 acres
LEASE or BUY -Great commercial building with already established income.
Industrial - 209 Main S Street, Solen, ND
$450,000
2,700 Sq. Ft. on 2.52 acres
Belly up to this charming, rustic bar totally decorated in a western/cowboy style!
Office - 1 N Main St, Hillsboro, ND
$339,000
This historic building has been completely renovated and resides in downtown Hillsboro, ND.
Industrial - 201 2ND ST. EAST, Tioga, ND
$265,000
2,100 Sq. Ft. on 0.47 acres
Newer shop 2014. Very good shape on 20,000 plus sq. ft. lot.
Others - 6 Emma Lane, Ross, ND
$459,000
Look no further! Awesome property to start your all in one stop for work and employee housing.
Industrial - 2505 SW 3rd Avenue, Jamestown, ND
$1,495,000
15,680 Sq. Ft. on 2.84 acres
With current owners planning to RELOCATE their business in Jamestown, a GREAT OPPORTUNITY to invest
Multi-family - 13 1st St SE, Minot, ND
$469,000
12,920 Sq. Ft.
Great Downtown location. Renaissance Zone.
Industrial - 358 E North Avenue, Richardton, ND
$160,000
4,871 Sq. Ft.
Rare OPPORTUNITY TO OWN A TURNKEY Business Plus LARGE Living Space.
Industrial - 1401 Dyke Ave, Grand Forks, ND
$989,000
29,833 Sq. Ft.
Prime location with a railway spur and quick access to Washington St and Gateway Dr.
Industrial - 12 Heidi Lane, Ross, ND
$275,000
5,200 Sq. Ft. on 4.99 acres
Awesome oil company spot with heated warehouse and offices already to move into and get to work.
Office - 17 1st Ave SW, Stanley, ND
$450,000
Great Commercial property and buildings located in Stanley, ND.
Industrial - 20 W Central Ave, Sawyer, ND
$75,000
625 Sq. Ft. on 0.03 acres
This historic building was once the US Post Office for the area, and for many years a grocery store.
While North Dakota stands as the third least populated state in the US, there are still valuable commercial real estate listings available. North Dakota has had a substantial economic presence for over 10 years. There are fewer unemployed people in North Dakota than there are in other states. In fact, North Dakota has the lowest unemployment rate in the country.
One of the reasons the economy is thriving is due to the Bakken oil shale fields. A great deal of the industrial space in the state of North Dakota is dedicated to either food processing or petroleum. Rural commercial land is plentiful in the state, and production of cereal grains like barley, durum wheat, buckwheat and oats is strong.
Those looking for investment property in North Dakota should know that Fargo is by far the most populous city, with an estimated population of 105,549. Bismarck and Grand Forks follow, with populations of 61.272 and 52,838 respectively.
---