Search Results - Rhode Island
---
Retail - 657 & 659 Eddie Dowling Hwy., North Smithfield, RI
$1,075,000
2.76 acres
2 Properties, bundled together for Sale wit 600' frontage on Eddie Dowling Hwy.
Others - 954 - 952 Manton Ave Av, Providence, RI
$219,000
4,800 Sq. Ft.
INVESTORS TAKE NOTICE! PRICED $34,000 BELOW ASSESSED VALUE!
Retail - 418 POWER ROAD, PAWTUCKET, RI
$110,000
Affordable investment opportunity near Mineral Spring with low maintenance.
Others - 213 GODDARD ROW, NEWPORT, RI
$250,000
748 Sq. Ft.
Location, Location, Location!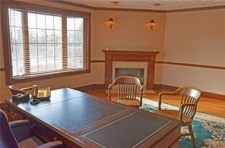 Others - 100 Cottage St, Unit#2, Pawtucket, RI
$15
2,100 Sq. Ft.
Bring your MA or RI business HERE! 4 mint condition, good size office rooms available (300-600SF)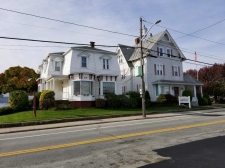 Office - 684 Park ave, Cranston, RI
$799,900
12,612 Sq. Ft. on 31000 acres
Present use Funeral Home, 2 Bldgs, Lg Lot, other uses, medical, legal, professional
Others - 280 ELMWOOD AVENUE, PROVIDENCE, RI
$489,900
Commercial multifamily Mixed use for sale in Providence, featuring retail store on the 1st.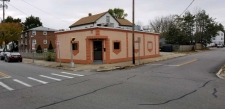 Retail - 258 Kenyon Ave, Pawtucket, RI
$244,900
1,207 Sq. Ft. on 2500 acres
Newly renovated Bldg New Exterior, Roof, Electric 3 Phase AC. Current use Food Service other Office,
Others - 287 PAWTUCKET AVENUE, PAWTUCKET, RI
$450,000
4,230 Sq. Ft. on 0.19 acres
Fantastic mixed-use property at the corner of Pawtucket Ave and Steery St.
Others - 187 DEXTER STREET, Cumberland, RI
$2,200,000
5,917 Sq. Ft. on 4.52 acres
PRESENT USE AUTO SALVAGE, AUTO PARTS AND DEALERSHIP. 500 FT.FRONTAGE ON RT.123 AND 483FT.
Others - 99 Fortin Road, South Kingstown, RI
$110,000
South County Restaurant established in 2015 and has been growing each year since.
Others - 550 Cowesett Rd., Warwick, RI
$2,900,000
25,795 Sq. Ft. on 4.51 acres
This property consists of a 23,600 sq. ft. church and school building and a 2,135 sq. ft.
Others - 4115 Old Post Road, Charlestown, RI
$1,200,000
11,593 Sq. Ft.
Welcome to the Historic General Stanton Inn & Restaurant.
Retail - 248 WEST AVENUE, PAWTUCKET, RI
$400,000
2,594 Sq. Ft. on 0.12 acres
BUSINESS and BUILDING FOR SALE.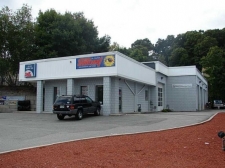 Retail - 380 Atwood Ave, Cranston, RI
$575
Present Use Auto/Lube, Ideal Retail, 6 lots included, High Traffic Rd Over head Doors, Newer Bldg, I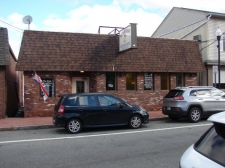 Retail - 2017 smith St, N. Providence, RI
$165,000
High traffic Rd., Brick bldg., Newer Roof, Present use Restaurant, other uses Retail, Office.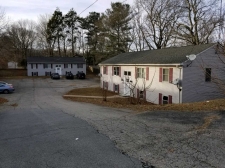 Multi-family - 1 ferreira ct, West Warwick, RI
$449,900
2 well maintained Bldgs on 25,000' Lot Annual Income $75,000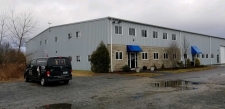 Office - 45 Industrial Rd Unit 100, Cumberland, RI
$995,000
8,500 Sq. Ft.
Office/Warehouse , 8500', Office 5200' 22' ceiling, OH Door.
Land - 0 East Main Road, Middletown, RI
$575,000
0 acres
Zoned R30A. Great potential for residential development.
Hotel - 4043 Old Post Road, Charlestown, RI
$1,000,000
This is a wonderful opportunity to own a 15 unit motel minutes to Charlestown Beach.
Rhode Island's nickname is "The Ocean State," as there are so many bays and inlets in this geographical location. As a result, much of the Rhode Island commercial real estate listings will be located near water. As of the census estimate in 2005, the state had a population of 1,076,189 people.
Those looking for investment property in Rhode Island will find that the largest population centers include Providence, Warwick, and Cranston, with populations of 178,042, 82,672 and 80,387 respectively. The state has 39 cities and towns.
The economy of Rhode Island has changed over the years. The modern economic infrastructure is based on healthcare, education and manufacturing. In previous centuries, this area was influential due to its large textile industry and waterpower resources. Around the industrial revolution, industrial space in Rhode Island was also dedicated to tool making, silverware and jewelry making. Much of this industrial space was more recently converted into other types of buildings including condos, museums, office space and low-income housing.
---