Search Results - Rhode Island
---
Rhode Island's nickname is "The Ocean State," as there are so many bays and inlets in this geographical location. As a result, much of the Rhode Island commercial real estate listings will be located near water. As of the census estimate in 2005, the state had a population of 1,076,189 people.
Those looking for investment property in Rhode Island will find that the largest population centers include Providence, Warwick, and Cranston, with populations of 178,042, 82,672 and 80,387 respectively. The state has 39 cities and towns.
The economy of Rhode Island has changed over the years. The modern economic infrastructure is based on healthcare, education and manufacturing. In previous centuries, this area was influential due to its large textile industry and waterpower resources. Around the industrial revolution, industrial space in Rhode Island was also dedicated to tool making, silverware and jewelry making. Much of this industrial space was more recently converted into other types of buildings including condos, museums, office space and low-income housing.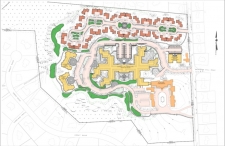 Senior Facilities - 21-33 Middle Highway, Barrington, RI
40 acres
Senior Housing Development Opportunity.
Others - 577 Broad Street, Central Falls, RI
$375,000
Newly renovated kitchens, bathrooms 5 units, 4 residential apts and 1 office/retail space.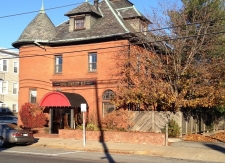 Retail - 636 Central Ave, Pawtucket, RI
$500,000
5,894 Sq. Ft. on 0.53 acres
A free standing commercial property available for sale. Former 1900's firehouse.
Land - 29 Bailey Pond Rd, West Greenwich, RI
$54,900
0.34 acres
Quiet and serene location bordering 38 acres of vacant land owned by Wickaboxet Association.
---
Land - 531 Douglas Pike, Smithfield, RI
$550,000
12.09 acres
531 Douglas Pike Smithfield! Your NEWEST/PRIME SITE FOR DEVELOPMENT.
Land - 23 Wamponaug Trl, West Greenwich, RI
$64,900
0.49 acres
Beautiful private lot located at the very end of a quiet serene street bordering 38 acres of vacant
Others - 14 Paul Terrace, Tiverton, RI
$329,000
2,336 Sq. Ft. on 0.9 acres
This property is zoned R 30 with an Overlay District assigned with a recent zoning ordinance.
---
Others - 4115 Old Post Road, Charlestown, RI
$1,200,000
11,593 Sq. Ft.
Welcome to the Historic General Stanton Inn & Restaurant.
Office - 161 Chase Road, Portsmouth, RI
$499,000
3,872 Sq. Ft. on 0.3 acres
Established, time tested, and very popular medical center and lab in Portsmouth.
Office - 1061 Fish Rd. Unit 4 a,b,c, Tiverton, RI
$580,000
4,206 Sq. Ft. on 49299.44 acres
Stand alone building offers 3 separate units of professional office space right off Rt 24.
Others - 153 155 MESSER STREET, PROVIDENCE, RI
$149,000
2,704 Sq. Ft. on 0.06 acres
GREAT OPPORTUNITY FOR YOU TO START YOUR OWN BUSINESS!!!
Others - 187 DEXTER STREET, Cumberland, RI
$2,200,000
5,917 Sq. Ft. on 4.52 acres
PRESENT USE AUTO SALVAGE, AUTO PARTS AND DEALERSHIP. 500 FT.FRONTAGE ON RT.123 AND 483FT.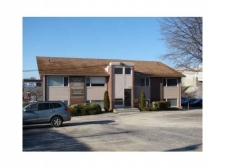 Office - 123 School St, Pawtucket, RI
$109,900
1,295 Sq. Ft.
Well maintained medical Office Condo, near Hospitals, Leased.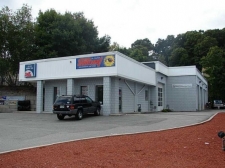 Retail - 380 Atwood Ave, Cranston, RI
$575
Present Use Auto/Lube, Ideal Retail, 6 lots included, High Traffic Rd Over head Doors, Newer Bldg, I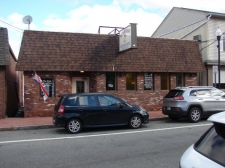 Retail - 2017 smith St, N. Providence, RI
$165,000
High traffic Rd., Brick bldg., Newer Roof, Present use Restaurant, other uses Retail, Office.
Industrial - 30 Chaffee St, Providence, RI
$200,000
1,903 Sq. Ft. on 0.25 acres
Chaffee Edificio ofrece 1.
Office - 1366-1370, Cranston , RI
$650,000
Great Investment or Owner Occupy. Ekevator, Ample Parking.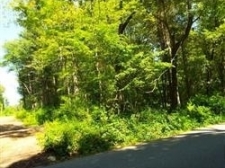 Land - 0 Cider Mill Rd, N. Smithfield , RI
$125,900
1.85 Acre Lot in Beautiful N. Smithfield RI, Raw Land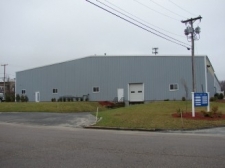 Industrial Park - 45 INDUSTRIAL RD STE 109, Cumberland, RI
$1,320,000
10,000 Sq. Ft.
WAREHOUSE, OFFICE, 2 SHIPPING DRS TRUCK LEVEL DOCK CAN BE SUBDIVIDED INTO 2 5000 SQ.FT. UNITS.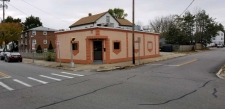 Retail - 258 Kenyon Ave, Pawtucket, RI
$244,900
1,207 Sq. Ft. on 2500 acres
Newly renovated Bldg New Exterior, Roof, Electric 3 Phase AC. Current use Food Service other Office,
---