Search Results - Rhode Island
---
Rhode Island's nickname is "The Ocean State," as there are so many bays and inlets in this geographical location. As a result, much of the Rhode Island commercial real estate listings will be located near water. As of the census estimate in 2005, the state had a population of 1,076,189 people.
Those looking for investment property in Rhode Island will find that the largest population centers include Providence, Warwick, and Cranston, with populations of 178,042, 82,672 and 80,387 respectively. The state has 39 cities and towns.
The economy of Rhode Island has changed over the years. The modern economic infrastructure is based on healthcare, education and manufacturing. In previous centuries, this area was influential due to its large textile industry and waterpower resources. Around the industrial revolution, industrial space in Rhode Island was also dedicated to tool making, silverware and jewelry making. Much of this industrial space was more recently converted into other types of buildings including condos, museums, office space and low-income housing.
Multi-family - 134 Main Street, Westerly, RI
$379,900
3,432 Sq. Ft. on 0.28 acres
This Multi-Use home is situated on Main Street, right in the heart of Westerly.
Multi-family - 70 BOUVIER AVE, Manville, RI
$429,000
0.14 acres
NICE LOCATION IN MANVILLE. 6 UNIT. HAS AN EXCELLENT RENTAL HISTORY WITH LONG TERM TENANTS.
Others - (No Address), Bristol, RI
$1,699,000
Multi Use Property-Currently Zoned General Business, Sited on 7.
Retail - 656 Metacom Av, Warren, RI
$48,000
Business Only. Well established consignment business located on well traveled Rte 136 (Metacom Av).
---
Retail - 140 Main Street, Town of Westerly, RI
$375,000
Commercial property on Main Street, includes plenty of off street parking, and attached efficiency a
Land - 60 Kingstown Rd , Richmond, RI
$5,900,000
96 acres
96 Acres Development Site 60 Kingstown Rd Pads Available
Multi-family - 51 Franklin St, Warren, RI
$395,000
4,500 Sq. Ft. on 0.43 acres
Unique 6 Unit centrally located: 18,000 square foot lot, 1st floor unit –
---
Office - 1578 Cranston st, Cranston, RI
$229,500
Well maintained Office Bldg, New Roof & Mechanicals. 3 Floors of remodeled Office space. New roof &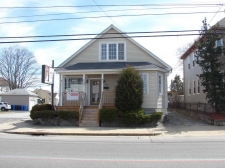 Office - 1578, Cranston, RI
$229,500
2,590 Sq. Ft.
Well maintained Office Bldg, remodeled, New roof & Mechanicals, present use Professional Design Co.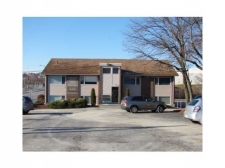 Office - 123 School St, Pawtucket, RI
$124,900
1,475 Sq. Ft.
Well maintained Office Condo next to Hospitals< Ideal Owner operator, Other uses Accounta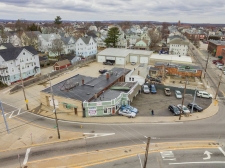 Retail - 262 Central Avenue, Pawtucket, RI
$295,000
1,629 Sq. Ft.
Excellent location Darlington area of Pawtucket/ high traffic count
Industrial - 65 Dunnell Lane, Pawtucket, RI
$349,900
3,520 Sq. Ft. on 0.39 acres
Modern masonry industrial/commercial building, 3520 sf, with loading dock and on-site parking (
Office - 123 school st, Pawtucket, RI
$124,900
Well Maintained Bldg
Others - 4115 Old Post Road, Charlestown, RI
$1,200,000
11,593 Sq. Ft.
Welcome to the Historic General Stanton Inn & Restaurant.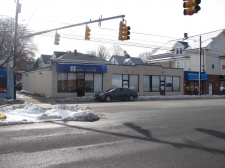 Office - 600 pawtucket Ave, Pawtucket, RI
$429,900
Office Bldg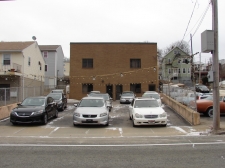 Retail - 887 Charles St, North Providence, RI
$294,900
3,400 Sq. Ft.
Bldg & Auto Sale Business for Sale & Equipment. other uses, Dental, Medical, Legal
Office - 600 Pawtucket ave, Pawtucket, RI
$429,900
Well maintained Medical Office Bldg, currently used as " Spinal care center", 7 Treatment rooms &
Others - 819 Aquidneck Ave, Middletown, RI
$325,000
4,488 Sq. Ft. on 0.61 acres
This large parcel is zoned Limited Business and Residential within the same lot.
Office - 1366-1370, Cranston, RI
$639,000
Great Investment opportunity, Income Producing, 9% Cap rate, Medical Office, High Traffic Rd.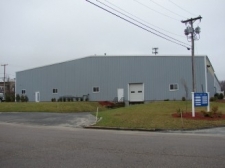 Industrial Park - 45 INDUSTRIAL RD STE 109, Cumberland, RI
$1,320,000
10,000 Sq. Ft.
WAREHOUSE, OFFICE, 2 SHIPPING DRS TRUCK LEVEL DOCK CAN BE SUBDIVIDED INTO 2 5000 SQ.FT. UNITS.
---