Search Results - Rhode Island
---
Rhode Island's nickname is "The Ocean State," as there are so many bays and inlets in this geographical location. As a result, much of the Rhode Island commercial real estate listings will be located near water. As of the census estimate in 2005, the state had a population of 1,076,189 people.
Those looking for investment property in Rhode Island will find that the largest population centers include Providence, Warwick, and Cranston, with populations of 178,042, 82,672 and 80,387 respectively. The state has 39 cities and towns.
The economy of Rhode Island has changed over the years. The modern economic infrastructure is based on healthcare, education and manufacturing. In previous centuries, this area was influential due to its large textile industry and waterpower resources. Around the industrial revolution, industrial space in Rhode Island was also dedicated to tool making, silverware and jewelry making. Much of this industrial space was more recently converted into other types of buildings including condos, museums, office space and low-income housing.
Office - 161 Chase Road, Portsmouth, RI
$499,000
3,872 Sq. Ft. on 0.3 acres
Established, time tested, and very popular medical center and lab in Portsmouth.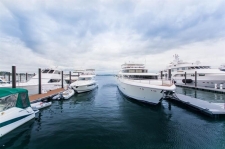 Resort - 433 Thames St, Newport, RI
$495,000
900 Sq. Ft.
Two bedroom two bath condo water view Newport Rhode Island Great airBnB
Multi-family - 70 BOUVIER AVE, Manville, RI
$399,000
0.14 acres
NICE LOCATION IN MANVILLE. 6 UNIT. HAS AN EXCELLENT RENTAL HISTORY WITH LONG TERM TENANTS.
Industrial - 30 Chaffee St, Providence, RI
$200,000
1,903 Sq. Ft. on 0.25 acres
Chaffee Edificio ofrece 1.
---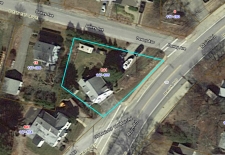 Others - 841 Main Rd, Tiverton, RI
$265,000
868 Sq. Ft. on 0.24 acres
Great Exposure and Flexibility on Main Rd!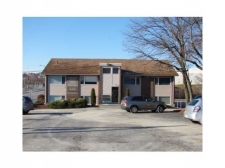 Office - 123 School St, Pawtucket, RI
$124,900
1,475 Sq. Ft.
Well maintained Office Condo next to Hospitals< Ideal Owner operator, Other uses Accounta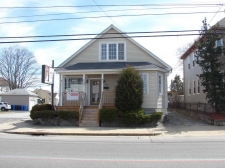 Office - 1578, Cranston, RI
$219,500
2,590 Sq. Ft.
Well maintained Office Bldg, remodeled, New roof & Mechanicals, present use Professional Design Co.
---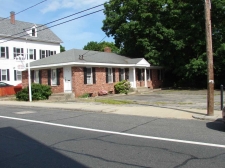 Office - 6 chambers, Cumberland, RI
$222,900
2,828 Sq. Ft. on 16533 acres
well maintained Office Bldg, previously used as dental Office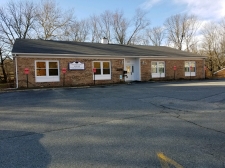 Office - 335E Centerville Rd, Warwick, RI
$539,000
4,430 Sq. Ft. on 33000 acres
Well maintained Office Bldg with Large Lot Easy Off & On I-95. Rental Income
Others - 227 Thames St 6, Bristol, RI
$289,900
758 Sq. Ft.
Perfect spot to own a piece of property located between Nightclubs, Restaurants, Marina, all within
Office - 335 E. CENTERVILLE RD BLD 5, Warwick, RI
$539,000
4,430 Sq. Ft. on 33000 acres
WELL MAINTAINED OFFICE BLDG, WITH INTERIOR RECENTLY UPDATED LOCATED ON A LARGE LOT (33,000)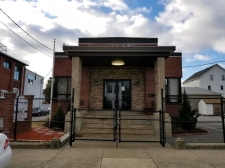 Office - 96 HADWIN ST, Central Falls, RI
$239,900
2,880 Sq. Ft. on 8400 acres
Well maintained Office Bldg with Off st Parking. Previous use church group, other uses, Dentist, Chi
Office - 101 Franklin Street, Westerly, RI
$549,900
5,235 Sq. Ft. on 0.44 acres
7 unit commercial rental on very busy Route 1 in Westerly. 5 units recently remodeled.
Others - 550 Cowesett Road, Warwick, RI
$2,499,000
23,600 Sq. Ft. on 3.51 acres
The subject property consists of 23,600 sq. ft. church and school building located on a 3.
Retail - 53 Providence st, west warwick, RI
$1,300,000
14,100 Sq. Ft.
Income Producing, Strip Mall, New Roof, Mechanicals, Signage. All Tenants NNN Leases
Retail - 140 Main Street, Town of Westerly, RI
$375,000
Commercial property on Main Street, includes plenty of off street parking, and attached efficiency a
Office - 33 College Hill Road, Warwick, RI
$119,900
1,145 Sq. Ft.
Unique office space opportunity. Double unit used as an attorney's office.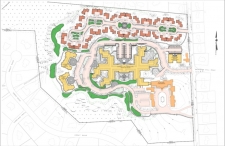 Senior Facilities - 21-33 Middle Highway, Barrington, RI
40 acres
Senior Housing Development Opportunity.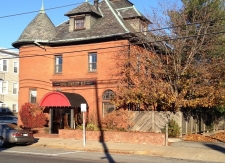 Retail - 636 Central Ave, Pawtucket, RI
$500,000
5,894 Sq. Ft. on 0.53 acres
A free standing commercial property available for sale. Former 1900's firehouse.
Office - 1061 Fish Rd. Unit 4 a,b,c, Tiverton, RI
$580,000
4,206 Sq. Ft. on 49299.44 acres
Stand alone building offers 3 separate units of professional office space right off Rt 24.
---