Search Results - Rhode Island
---
Rhode Island's nickname is "The Ocean State," as there are so many bays and inlets in this geographical location. As a result, much of the Rhode Island commercial real estate listings will be located near water. As of the census estimate in 2005, the state had a population of 1,076,189 people.
Those looking for investment property in Rhode Island will find that the largest population centers include Providence, Warwick, and Cranston, with populations of 178,042, 82,672 and 80,387 respectively. The state has 39 cities and towns.
The economy of Rhode Island has changed over the years. The modern economic infrastructure is based on healthcare, education and manufacturing. In previous centuries, this area was influential due to its large textile industry and waterpower resources. Around the industrial revolution, industrial space in Rhode Island was also dedicated to tool making, silverware and jewelry making. Much of this industrial space was more recently converted into other types of buildings including condos, museums, office space and low-income housing.
Office - 1061 Fish Rd. Unit 4 a,b,c, Tiverton, RI
$630,000
4,206 Sq. Ft. on 49299.44 acres
Stand alone building offers 3 separate units of professional office space right off Rt 24.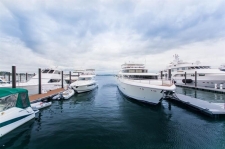 Resort - 433 Thames St, Newport, RI
$515,000
900 Sq. Ft.
Two bedroom two bath condo water view Newport Rhode Island Great airBB
Others - (No Address), Burrillville, RI
$199,900
1,500 Sq. Ft.
Turn-key restaurant located on a main road in Burrillville with great visibility.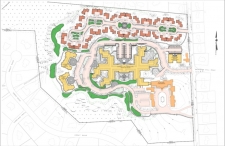 Senior Facilities - 21-33 Middle Highway, Barrington, RI
40 acres
Senior Housing Development Opportunity.
---
Retail - 258 Kenyon, Pawtucket, RI
$249,900
Newly Renovated Bldg ( 2007), New Exterior, Roof, Electric 3 Phase, AC, Heat.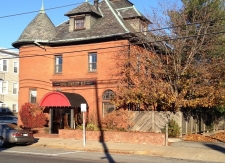 Retail - 636 Central Ave, Pawtucket, RI
$500,000
5,894 Sq. Ft. on 0.53 acres
A free standing commercial property available for sale. Former 1900's firehouse.
Land - 60 Kingstown Rd , Richmond, RI
$5,900,000
96 acres
96 Acres Development Site 60 Kingstown Rd Pads Available
---
Others - 83 Brown St, North Kingstown, RI
$175,000
1,600 Sq. Ft.
Wickford on the Water (WOTW)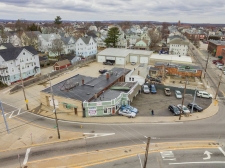 Retail - 262 Central Avenue, Pawtucket, RI
$295,000
1,629 Sq. Ft.
Excellent location Darlington area of Pawtucket/ high traffic count
Retail - 418 POWER ROAD, PAWTUCKET, RI
$124,900
968 Sq. Ft. on 0.04 acres
BUILDING ONLY! Great potential investment property within close proximity to Mineral Spring Avenue.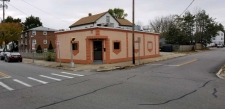 Retail - 258 Kenyon Ave, Pawtucket, RI
$249,900
1,207 Sq. Ft. on 2500 acres
Newly renovated Bldg New Exterior, Roof, Electric 3 Phase AC. Current use Food Service other Office,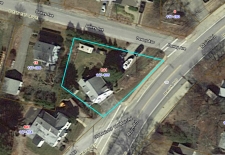 Others - 841 Main Rd, Tiverton, RI
$265,000
1,372 Sq. Ft. on 0.24 acres
Great Exposure and Flexibility on Main Rd!
Office - 17 Wells Street, Westerly, RI
$310,000
1,912 Sq. Ft.
Commercial condo
Multi-family - 300 302 EAST AVENUE, PAWTUCKET, RI
$433,000
6120 acres
OAK HILL 2 BUILDINGS WITH 3 UNITS IN EACH BUILDING.
Retail - 140 Main Street, Town of Westerly, RI
$375,000
Commercial property on Main Street, includes plenty of off street parking, and attached efficiency a
Multi-family - 21 WASHINGTON ST, Central Falls, RI
$289,900
4,554 Sq. Ft. on 5662 acres
HAVE YOUR TENANTS PAY YOUR MORTGAGE! DON'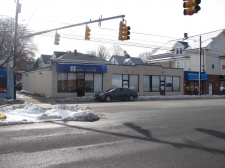 Office - 600 pawtucket Ave, Pawtucket, RI
$429,900
Office Bldg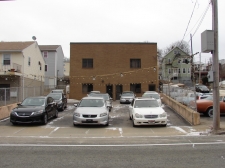 Retail - 887 Charles St, North Providence, RI
$294,900
3,400 Sq. Ft.
Bldg & Auto Sale Business for Sale & Equipment. other uses, Dental, Medical, Legal
Others - 550 Cowesett Road, Warwick, RI
$3,500,000
25,795 Sq. Ft. on 4.51 acres
The subject property consists of 23,600 sq ft building and a 2,195 sq ft colonial.
Office - 101 Franklin Street, Westerly, RI
$549,900
5,235 Sq. Ft. on 0.44 acres
7 unit commercial rental on very busy Route 1 in Westerly. 5 units recently remodeled.
---