Search Results - Rhode Island
---
Industrial - 440 Main st, Hopkinton, RI
$420,000
9,100 Sq. Ft. on 1 acres
2 Bldgs
Others - 250 Centerville Rd, Unit#a, Warwick, RI
$16
2,500 Sq. Ft.
Well maintained professional commercial office space located at The Summit Warwick Executive Park, c
Others - 15 - 17 Kenyon Av, Pawtucket, RI
$485,000
Are you looking for some additional income? This is your opportunity!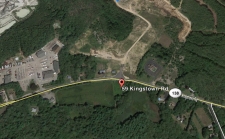 Land - 59 Kingstown Rd, Richmond, RI
$355,000
0.96 acres
1 acre Commercial land RT 138 Richmond RI
Others - 655 Killingly St, Johnston, RI
$2
Great Location , High Traffic Plenty Of Parking Space Is Suitable For Multiple Business , Utilities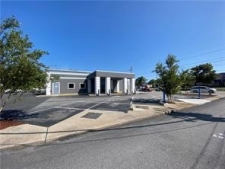 Others - 641 Bald Hill Rd, Warwick, RI
$11
Iconic William H Harris Furs Building, Warwick, RI-This 21000SF Commercial space is currently underg
Others - 901 Douglas Av, Providence, RI
$649,000
5,200 Sq. Ft.
Location Location Location... Mixed-use property on a corner lot that consists of 3375 sq. ft.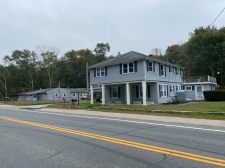 Industrial - 440 Main, Hopkinton, RI
$420
2 Bldgs, 9100', & MFM. Previous use Machine Shop, other use, Woodworking, foodservice
Others - 422 Post Rd, Warwick, RI
$1
AFFORDABLE COMMERCIAL UNITS AVAILABLE FOR YOUR BUSINESS AND SERVICE. PROPERTY IS IN GOOD CONDITION.
Others - 422 Post Rd, Warwick, RI
$1,200,000
Corner lot on a highly visible, highly trafficked intersection (30-50,000 cars)
Others - 198 CROSS STREET, Central Falls, RI
$499,900
5,296 Sq. Ft.
This strong mixed use building is a great opportunity for someone looking to buy a good source of re
Others - 942 Mineral Spring Av, North Providence, RI
$729,000
LOCATION! LOCATION! LOCATION! Prime commercial building with huge lot.
Others - 1364 - 1366 Broad St, Providence, RI
$499,999
3,300 Sq. Ft.
1364, 1368, 1372 Broad Street-A 4,167SF free standing, strip mall on a corner lot.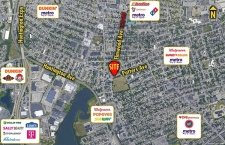 Retail - 396-400 Elmwood Avenue, Providence, RI
$1
1,900 Sq. Ft. on 0.48 acres
Speedway, LLC directs 166 Retail Land Sites 22 States All Sites Fee Owned
Others - 131 Washington Street, West Warwick, RI
$749,900
7,050 Sq. Ft.
Very large mixed use building for sale for a potential buyer looking to buy a strong property with a
Others - 125 Washington Street, West Warwick, RI
$499,900
7,965 Sq. Ft. on 4151 acres
What a wonderful opportunity you have today with this mixed used property conveniently located, feat
Multi-family - 37 Foundry, Woonsocket, RI
$549,000
5467 acres
Large 6 family bringing in over $4,000/mo in rental income--annual is just under $50,000.
Others - 88 Prospect St, Woonsocket, RI
$474,900
Excellent investment opportunity!
Office - 379 Atwells Avenue, Providence, RI
$719,900
4,600 Sq. Ft.
PRIME LOCATION--OPPORTUNITY!!
Others - 536 Highland Road, Tiverton, RI
$12,500,000
89 acres
THIS IS AN ACTIVE SAND/GRAVEL/ROCK/STONE QUARRY. The reserves are extensive.
Rhode Island's nickname is "The Ocean State," as there are so many bays and inlets in this geographical location. As a result, much of the Rhode Island commercial real estate listings will be located near water. As of the census estimate in 2005, the state had a population of 1,076,189 people.
Those looking for investment property in Rhode Island will find that the largest population centers include Providence, Warwick, and Cranston, with populations of 178,042, 82,672 and 80,387 respectively. The state has 39 cities and towns.
The economy of Rhode Island has changed over the years. The modern economic infrastructure is based on healthcare, education and manufacturing. In previous centuries, this area was influential due to its large textile industry and waterpower resources. Around the industrial revolution, industrial space in Rhode Island was also dedicated to tool making, silverware and jewelry making. Much of this industrial space was more recently converted into other types of buildings including condos, museums, office space and low-income housing.
---