Search Results - South Dakota
---
Many of the South Dakota commercial real estate listings are located in Sioux Falls. This is the largest city in the state and home to about 160,000 people. South Dakota has a total population of over 800,000.
When most people think of the economy in South Dakota, agriculture comes to mind. Indeed, the farming of rural commercial land for cattle, corn, soybeans, wheat and hogs is essential to this state's economy. Industrial space is also dedicated to ethanol and meatpacking.
However, it is interesting to note that the service industry in South Dakota actually brings in more money than agriculture. This aspect of the state's economy includes retail space, finance and health care.
Although South Dakota has among the smallest gross state products at $39.8 billion, it has been recognized by the CNBC list of "Top States for Business in 2010."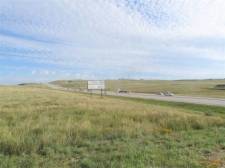 Land - TBD Anamosa, Rapid City, SD
$2,100,000
16.8 acres
16+ Prime Acres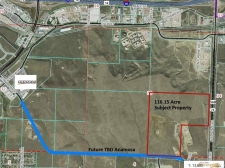 Land - TBD Anamosa, Rapid City, SD
$6,324,000
116.15 acres
Nice Big piece of developement acres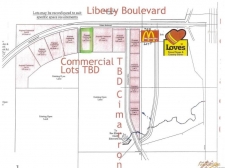 Land - TBD Lot 7 Liberty Blvd, Box Elder, SD
$442,000
2.9 acres
2.90 Acres Commercial Land Lot 7
Retail - 740 4th St., Scotland, SD
$95,000
996 Sq. Ft. on 0.33 acres
Turn key business in great location right on US Hwy 25 across from Scotland Public School.
---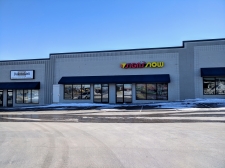 Business - 1161 Deadwood Avenue, Rapid City, SD
$184,500
2,100 Sq. Ft.
Signs Now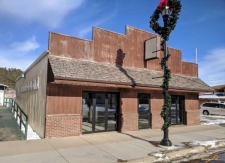 Retail - 915 E Main Street, Sturgis, SD
$269,900
1,800 Sq. Ft. on 0.43 acres
STURGIS - Retail Building sale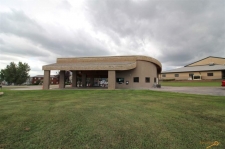 Office - 118 Kinney Avenue, Rapid City, SD
$327,300
1,988 Sq. Ft. on 0.33 acres
Office Building - 1988 SqFt
---
Office - 1342 Laurel Street, Whitewood, SD
$199,000
1,536 Sq. Ft. on 0.21 acres
Call or text listing agent Jason Tysdal 605-641-7260 or Rick Tysdal 605-641-1030 at CENTURY 21 Spear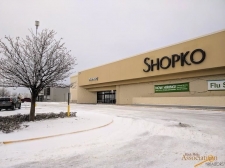 Retail - 1845 Haines Ave, Rapid City, SD
$8,772,413
94,106 Sq. Ft. on 10.53 acres
Commercial Retail Building - Free Standing
Retail - 300 Box Elder Road, Box Elder, SD
$199,000
30,056 Sq. Ft. on 0.69 acres
The Box Elder Trading Post located on one of the highest trafficked corners in Box Elder.
Office - 1705 University Ave, Hot Springs, SD
$289,000
3,150 Sq. Ft. on 0.52 acres
This building, located on a high traffic highway through town, has endless possibilities.
Retail - 709 12th Street, Spearfish, SD
$450,000
19,656 Sq. Ft.
Call or text listing agent Rick Tysdal at 605-641-1030 or Jason Tysdal at 605-641-7260 at Century 21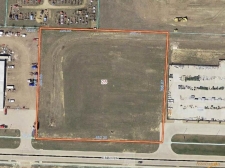 Industrial - 2940 E. Mall Dr, Rapid City, SD
$1,154,500
4.24 acres
Light Industrial, flat 4.24 acres
Retail - 5312 Sheridan Lake Road Suite 103, Rapid City, SD
$469,000
1,000 Sq. Ft.
Amazing opportunity. Very popular liquor store in extremely high traffic area of SW Rapid City.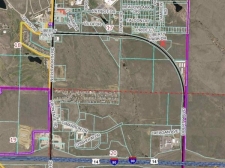 Multi-family - LOT 7 BLOCK 4 PRAIRIE RD, BOX ELDER, SD
$75,000
0.41 acres
0.41 Acre Residential Lot -by Ellsworth AFB main Entrance
Retail - 305 E. Main Street, Lead, SD
$259,000
1,120 Sq. Ft. on 0.02 acres
Call or text listing agent Travis Ruff at 605-641-4538 at CENTURY 21 Spearfish Realty.
Land - 15260 Bend Drive, Box Elder, SD
$306,000
136.05 acres
Prairie, horse property, ranchstte, mobile homes allowed, flat and rolling.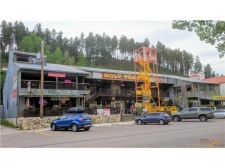 Multi-Use - 221 Swanzey St, Keystone, SD
$995,000
16,516 Sq. Ft. on 0.4 acres
Beautiful Custom 3-story Retail Building - Near Mount Rushmore
Hotel - 137 Charles Street, Deadwood, SD
$1,499,000
18,478 Sq. Ft. on 1.21 acres
Deadwood commercial opportunity!
Retail - 12300 W. HWY 44, Rapid City, SD
$460,000
3,176 Sq. Ft.
The Johnson Siding facility was built in 1959.
---