Search Results - South Dakota
---
Many of the South Dakota commercial real estate listings are located in Sioux Falls. This is the largest city in the state and home to about 160,000 people. South Dakota has a total population of over 800,000.
When most people think of the economy in South Dakota, agriculture comes to mind. Indeed, the farming of rural commercial land for cattle, corn, soybeans, wheat and hogs is essential to this state's economy. Industrial space is also dedicated to ethanol and meatpacking.
However, it is interesting to note that the service industry in South Dakota actually brings in more money than agriculture. This aspect of the state's economy includes retail space, finance and health care.
Although South Dakota has among the smallest gross state products at $39.8 billion, it has been recognized by the CNBC list of "Top States for Business in 2010."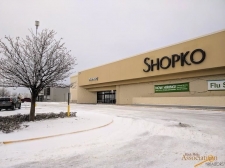 Retail - 1845 Haines Ave, Rapid City, SD
$8,772,413
94,106 Sq. Ft. on 10.53 acres
Commercial Retail Building - Free Standing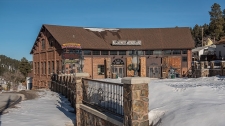 Multi-Use - 141 Glendale Drive, Lead, SD
Roundhouse Restaurant- Lead, SDThis former railroad "roundhouse" boasts high end fittings, furniture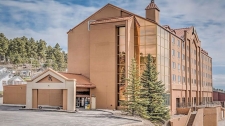 Hotel - 900 Miners Avenue, Lead, SD
Real Estate Auction – Hotel With 75 Rooms & 15 Suites- Lead, SD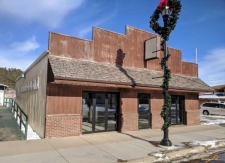 Retail - 915 E Main Street, Sturgis, SD
$395,000
1,800 Sq. Ft. on 0.43 acres
STURGIS - Retail Building + Corner Lot for sale
---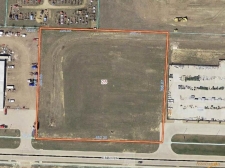 Industrial - 2940 E. Mall Dr, Rapid City, SD
$1,154,500
4.24 acres
Light Industrial, flat 4.24 acres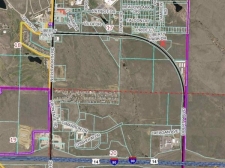 Multi-family - LOT 7 BLOCK 4 PRAIRIE RD, BOX ELDER, SD
$75,000
0.41 acres
0.41 Acre Residential Lot -by Ellsworth AFB main Entrance
Land - TBD Bunny Drive, Hot Springs, SD
$3,500,000
292.5 acres
Poised near Horsehead Bay on the east shore of the picturesque Angostura Reservoir, this prime lake
---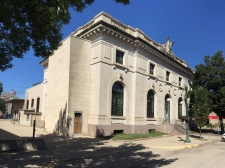 Multi-Use - 335 Walnut Street, Yankton, SD
13,034 Sq. Ft.
This online auction is for a ±13,065 SF historically preserved office/retail building in Yankton, S
Hotel - 137 Charles Street, Deadwood, SD
$1,499,000
18,478 Sq. Ft. on 1.21 acres
Deadwood commercial opportunity!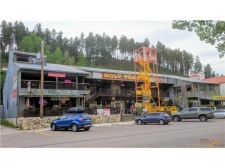 Multi-Use - 221 Swanzey St, Keystone, SD
$995,000
16,516 Sq. Ft. on 0.4 acres
Beautiful Custom 3-story Retail Building - Near Mount Rushmore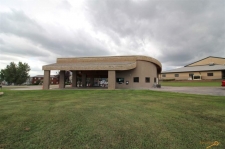 Office - 118 Kinney Avenue, Rapid City, SD
$327,300
1,988 Sq. Ft. on 0.33 acres
Office Building - 1988 SqFt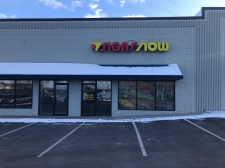 Business - 1161 Deadwood Avenue, Rapid City, SD
$199,900
2,100 Sq. Ft.
SignsNow Business for Sale. Listed by Randy Olivier, CCIM 605.430.6246
Hotel - 811 Walnut St., Springfield, SD
$150,000
2,912 Sq. Ft. on 1.06 acres
Very well maintained motel located close to the Missouri River, in Springfield, SD.
Multi-family - 909 College St., Springfield,, SD
$89,900
12,672 Sq. Ft. on 49299.44 acres
Great investment opportunity, 4 unit complex, all two bedroom units individually metered utilities.
Others - 924 4th St NE, Huron, SD
$180,000
1,558 Sq. Ft. on 0.35 acres
Commercial building zoned B-3 for many business purposes.
Industrial - 110 E Street, Edgemont, SD
$95,000
2,200 Sq. Ft. on 0.37 acres
Mini Storage Units. 22 Units 10x12 plus 4 vacant lots to expand.
Others - 306 Elm Street, Northville, SD
$65,000
500 Sq. Ft.
Seller May do a Contract for Deed! Terms to be determined! Called a "Hidden Gem" by KSFY TV.
Office - 207 Glendale Drive, Lead, SD
$500,000
4,030 Sq. Ft. on 0.52 acres
Huge potential for this commercial space in an up-and-coming section of Lead.
Land - L3 B1 Astleford Addition HWY 14, Brookings, SD
$350,000
0.9 acres
Here is a rare opportunity to purchase land with potential for commercial use.
Others - 2627 Eglin, Rapid City, SD
$199,900
1.62 acres
Great commercial lot in a very busy and growing area.
---