Search Results - South Dakota
---
Retail - 105 W Main Street, Elk Point, SD
$400,000
3,600 Sq. Ft. on 0.2 acres
This is the building AND business sale.
Retail - 105 W Main Street, Elk Point, SD
$300,000
3,600 Sq. Ft. on 0.2 acres
This is the building ONLY sale.
Others - 1705 Main St., Tyndall, SD
$72,000
2,875 Sq. Ft. on 0.08 acres
Great Business Opportunity!
Retail - 1648 Hwy 18 and Hwy 79 1648 US Hwy 18, Hot Springs, SD
$1,650,000
9,950 Sq. Ft. on 1.12 acres
Located in the Southern Black Hills in Hot Springs, SD, Woolly's is a family owned and operated rest
Retail - 445 N. River Street, Hot Sptings, SD
$229,000
2,895 Sq. Ft. on 0.06 acres
RETAIL FACILITY FOR SALE.
Land - 295 Seaton Circle, Spearfish, SD
$130,000
0.74 acres
Great .
Others - 206 Elk St N, Elkton, SD
$69,900
0.74 acres
Great commercial lot in Elkton, SD. Prime location on a corner lot with great traffic flow.
Others - 28030 Hwy 385, Hot Springs, SD
$654,000
4.14 acres
LISTING INCLUDES TWO PARCELS OF LAND. FIRST PARCEL IS LOCATED ON 4.14 ACRES: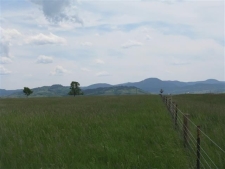 Land - Kellem Lane, Spearfish, SD
$2,033,380
46.68 acres
Call or text listing agent Alan Crago at 605-641-0359 at CENTURY 21 Spearfish Realty.
Others - 609 W Main Street, Lead, SD
$150,000
Large brick commercial building with high visibility on Lead's Main Street.
Office - 908 Dakota Avenue South, Huron, SD
$95,000
1,395 Sq. Ft.
Location! Location! Location! Prime office building located towards the middle of Huron!
Retail - 112 S. Chicago Street, Hot Springs, SD
$179,900
Downtown commercial office/retail building. Remodeled in 2019.
Others - 304 Dakota Avenue South, Huron, SD
$85,000
GREAT location in downtown Huron on the corner of 3rd Street & Dakota Avenue South!
Others - TBD Hwy 85, Deadwood, SD
$3,400,000
87.8 acres
A truly remarkable 87.80 acres of property inside the city limits of Deadwood.
Others - 14940 E. Hwy 44, Rapid City, SD
$299,000
15.32 acres
Contract for Deed may be possible.
Retail - 1645 University Avenue, Hot Springs, SD
$140,000
1,232 Sq. Ft. on 0.26 acres
Commercial building in high traffic location. Previously operated as a C store and gas station.
Retail - 6109 Black Hawk Rd, Black Hawk, SD
$495,000
2,400 Sq. Ft.
This business has been successfully owned and operated by one owner for the past 8 years.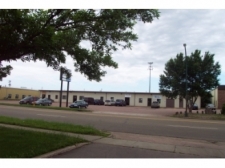 Industrial - 523 N Kiwanis Avenue, Sioux Falls, SD
27,000 Sq. Ft. on 2.14 acres
Business Center Light Industrial
Others - 613 392nd Ave, Aberdeen, SD
$382,000
0.59 acres
This property is sure to please!
Retail - 1845 University Ave., Hot Springs, SD
$330,000
3,744 Sq. Ft. on 0.34 acres
NORTON'S SINCLAIR, 1845 UNIVERSITY AVENUE CONSISTS OF LARGE BUILDING LOCATED ON TWO LOTS EACH 50' X
Many of the South Dakota commercial real estate listings are located in Sioux Falls. This is the largest city in the state and home to about 160,000 people. South Dakota has a total population of over 800,000.
When most people think of the economy in South Dakota, agriculture comes to mind. Indeed, the farming of rural commercial land for cattle, corn, soybeans, wheat and hogs is essential to this state's economy. Industrial space is also dedicated to ethanol and meatpacking.
However, it is interesting to note that the service industry in South Dakota actually brings in more money than agriculture. This aspect of the state's economy includes retail space, finance and health care.
Although South Dakota has among the smallest gross state products at $39.8 billion, it has been recognized by the CNBC list of "Top States for Business in 2010."
---