Search Results - South Dakota
---
Others - 408 Redmond Rd, Aurora, SD
$199,900
3,600 Sq. Ft. on 0.5 acres
Check out this great commercial building in Aurora located on a newly paved road with great frontage
Others - 305 W Main Street, Lead, SD
$699,999
9,000 Sq. Ft. on 0.2 acres
Lots of period charm in this brick walled restaurant venue with summertime outdoor patio seating are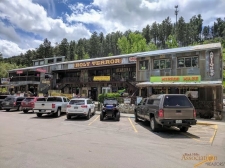 Retail - 221 Swanzey St, Keystone, SD
$995,000
16,516 Sq. Ft. on 0.4 acres
the Holy Terror 3-Story Custom Retail Building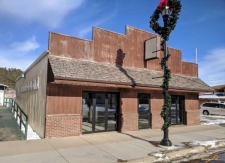 Retail - 915 E Main Street Retail Building, Sturgis, SD
$269,900
1,800 Sq. Ft. on 0.43 acres
STURGIS - Retail Building sale
---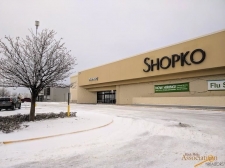 Retail - 1845 Haines Ave Shopko Building, Rapid City, SD
$8,772,413
94,106 Sq. Ft. on 10.53 acres
Commercial Retail Building - Free Standing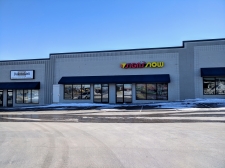 Business - 1161 Deadwood Avenue Sign Business, Rapid City, SD
$184,500
2,100 Sq. Ft.
Signs Now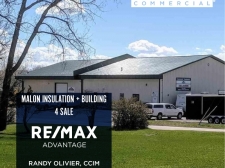 Industrial - 1051 Kennel Dr Insulation Business AND Building, Rapid City, SD
$1,700,000
10,300 Sq. Ft. on 0.77 acres
Insulation Business and Building for Sale
---
Hotel - 1815 5th Ave., Belle Fourche, SD
$2,000,000
57,063 Sq. Ft. on 1.31 acres
PLEASE DO NOT CONTACT MOTEL PERSONAL OR VIEW SITE WITHOUT A CONFIDENTIALITY AGREEMENT SIGNED AND APP
Others - 101 N Phillips Ave 306, Sioux Falls, SD
$15
7,860 Sq. Ft. on 2.82 acres
Office - Sioux Falls, SD
Others - 101 N Phillips Ave 604, Sioux Falls, SD
$15
10,022 Sq. Ft. on 2.82 acres
Office - Sioux Falls, SD
Land - TBD Deadwood Ave (East 1/2 of Lot 1), Rapid City, SD
$653,420
3 acres
Land for Sale in Rapid City - 3.0 acres
Others - 523 S Main Street, Aberdeen, SD
$474,900
Great Location in the Hub City! Located on the Corner of 6th Ave and Main Street!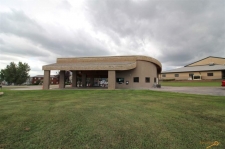 Office - 118 Kinney Ave - Office/Retail Building with drive through, Rapid City, SD
$327,300
1,988 Sq. Ft. on 0.33 acres
Office Building - 1988 SqFt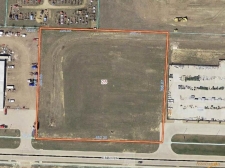 Industrial - 2940 E. Mall Dr - 4.24 Flat Light Industrial Acres, Rapid City, SD
$1,154,500
4.24 acres
Light Industrial, flat 4.24 acres
Industrial - 211 Mall Dr., Rapid City, SD
$1,172,635
13.46 acres
Currently zoned Light Industrial, this land has many alternative uses, as it may be down-zoned to Co
Others - 12815 Pine Haven Drive, Hot Springs, SD
$55,000
3.09 acres
This building lot is truly a rare find with trees and hills view, zoning residential and commercial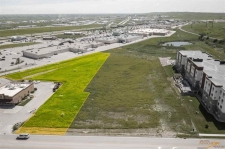 Land - 1440 Luna Ave, Rapid City, SD
$475,000
2.95 acres
2.95-Acre well priced lot in busy expanding shopping area.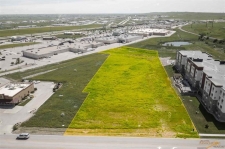 Land - 1424 Luna Ave, Rapid City, SD
$799,000
3.5 acres
3.50-Acre lot in busy shopping center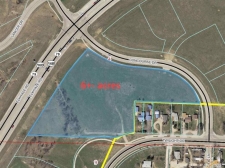 Land - TBD Concourse Dr - 6 Acres Corner Frontage, Rapid City, SD
$1,110,780
6 acres
6 Acre Corner lot on busy Intersection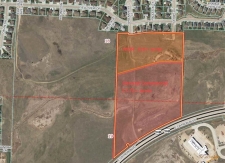 Land - TBD Catron Blvd - 17.71 Commercial Frontage Acres, Rapid City, SD
$1,542,900
17.71 acres
17* Acres along Highway 79
Many of the South Dakota commercial real estate listings are located in Sioux Falls. This is the largest city in the state and home to about 160,000 people. South Dakota has a total population of over 800,000.
When most people think of the economy in South Dakota, agriculture comes to mind. Indeed, the farming of rural commercial land for cattle, corn, soybeans, wheat and hogs is essential to this state's economy. Industrial space is also dedicated to ethanol and meatpacking.
However, it is interesting to note that the service industry in South Dakota actually brings in more money than agriculture. This aspect of the state's economy includes retail space, finance and health care.
Although South Dakota has among the smallest gross state products at $39.8 billion, it has been recognized by the CNBC list of "Top States for Business in 2010."
---