---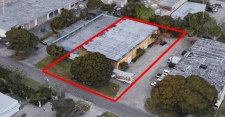 Industrial - 2001 NW 32nd St, Pompano Beach, FL
$1,189,000
8,000 Sq. Ft. on 0.41 acres
Industrial Freestanding in Pompano Beach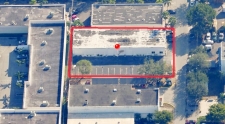 Industrial - 1101 NW 51st St., Fort Lauderdale, FL
$1,300,000
6,100 Sq. Ft. on 0.07 acres
For Sale Fort Lauderdale Office/Warehouse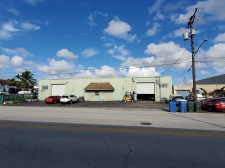 Industrial - 4431 NE 6th Ave, Oakland Park, FL
$1,800,000
8,400 Sq. Ft.
Freestanding Office/Warehouse 8,400 SF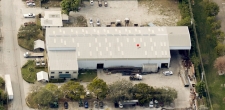 Industrial - 1891 NW 33rd Ct, Pompano Beach, FL
$3,250,000
23,000 Sq. Ft. on 1.15 acres
For Sale Freestanding Warehouse, 23,000 SQ FT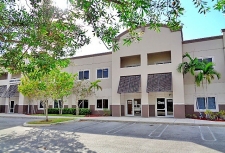 Industrial - 3960-3964 Coral Ridge Dr, Coral Springs, FL
$559,000
3,712 Sq. Ft.
3,712 SF Office/Warehouse for Sale, Coral Springs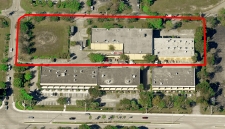 Industrial - 11917-11929 W Sample Rd, Coral Springs, FL
$4,741,776
31,824 Sq. Ft. on 3.03 acres
For Sale, Coral Springs, Office/Warehouse - 31,824 SF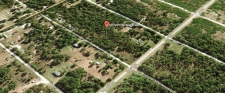 Land - 525 N Sendero St, Clewiston, FL
$13,000
1.25 acres
Land For Sale 1.25 Acres, Clewiston
Multi-family - 311 S Brown Ave, Titusville, FL
$650,000
0.64 acres
If you are looking for an investment opportunity here is your chance.
Multi-family - 1700-1704 NE 25th Street, Wilton Manors, FL
$549,000
1,852 Sq. Ft. on 0.16 acres
Gorgeous tri-plex located in one of the most highly sought after sub-markets of Ft. Lauderdale.
Multi-family - 1607 NE 25th Street, Wilton Manors, FL
$849,000
3,149 Sq. Ft. on 0.17 acres
This five unit property was extensively upgraded with high end finishes throughout.
Multi-family - 1940 Wolford Rd, Clearwater, FL
$294,900
2,430 Sq. Ft. on 0.48 acres
Wow what an opportunity, Live in one unit and rent out the other two so that you can live for free.
Office - 7358 State Rd. 21, Keystone Heights, FL
$299,999
2,460 Sq. Ft. on 1.48 acres
Owner is motivated. The property is located in a prime location in Keystone Heights.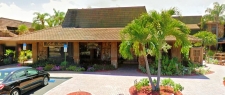 Retail - 3000 N University Dr, #1A, Coral Springs, FL
$849,000
4,200 Sq. Ft. on 0.1 acres
For Sale Retail Condo 4200 sqft 2 story
Industrial - 600 107Th Street Ocean, Marathon, FL
$948,700
3,160 Sq. Ft.
Watch the income roll in with little to no effort.
Office - 6430 SE 221st Street, Hawthorne, FL
$275,000
3,139 Sq. Ft.
A great Opportunity in downtown Hawthorne. This Commercial building featuring three suites.
Industrial - 1511 Taylor Avenue, Coleman, FL
$1,654,500
480 Sq. Ft.
FreeFlight Airport (2FA6) was developed in the late 1960s.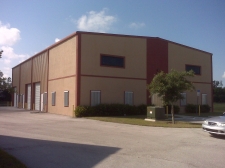 Industrial - 7881/7883 Drew Cir., Fort Myers, FL
$1,500,000
15,000 Sq. Ft. on 1.29 acres
Two 7,500 +/- SF Office/Warehouse Buildings
Multi-family - 524 W Tharpe Street, Tallahassee, FL
$5,000,000
63,258 Sq. Ft.
Georgetown Apartments is a 60-unit pool community located near mid-town on the north side of Tallaha
Multi-family - 3925 SW 26th Terrace, Gainesville, FL
$325,000
3,970 Sq. Ft.
Investment opportunity! Fully leased quad in southwest Gainesville located convenient to I-75.
Industrial - 19450 E County Road 1474, Hawthorne, FL
$2,400,000
28,326 Sq. Ft.
Refrigerated packing house and distribution facility on 5 acres.
The State of Florida ranks as the fourth most populous state in the United States with approximately 21.3 million people, up from 18.8 million in the 2010 US Census. This factor translates into a good deal of commercial real estate listings. Tallahassee, the state capital, is home to roughly 191,000 residents and a large portion of the state's commercial realty.
Florida's largest city is Jacksonville, which has over 1.3 million people in the area and about 892,000 residents in the city proper. Jacksonville's deepwater port makes it a leading hub for global shipping and a major contributor to the state's economy.
Other major cities include Miami, Tampa, Orlando and St. Petersburg. There are a variety of substantial cities in Florida with a wide range of commercial real estate listings and opportunities for investment property.
Florida is an economic powerhouse with a gross domestic product in 2018 of over $1 trillion dollars. Ports and tourism make up major parts of the Florida's economy. The strength of Florida's economy coupled with its numerous large cities makes Florida an interesting opportunity for investment property, as there is a strong supply of commercial realty, retail and office space.
---