---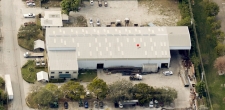 Industrial - 1891 NW 33rd Ct, Pompano Beach, FL
$3,250,000
23,000 Sq. Ft. on 1.15 acres
For Sale Freestanding Warehouse, 23,000 SQ FT
Industrial - 3786 Northwest 124th Avenue, Coral Springs, FL
$239,000
1,400 Sq. Ft.
Office/Warehouse 1400SQFT, Coral Springs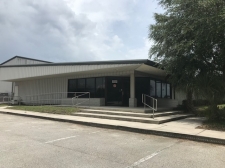 Industrial - 502 County Road 640, Mulberry, FL
$1,600,000
18,380 Sq. Ft. on 2.99 acres
18,380 SF Office Warehouse Complex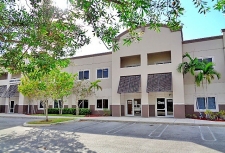 Industrial - 3960-3964 Coral Ridge Dr, Coral Springs, FL
$559,000
3,712 Sq. Ft.
3,712 SF Office/Warehouse for Sale, Coral Springs
---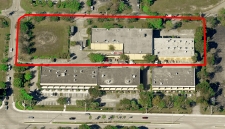 Industrial - 11917-11929 W Sample Rd, Coral Springs, FL
$4,741,776
31,824 Sq. Ft. on 3.03 acres
For Sale, Coral Springs, Office/Warehouse - 31,824 SF
Office - 11764 W Sample Rd, Coral Springs, FL
$318,000
1,250 Sq. Ft.
For Sale office condo Cumber Corporate Park!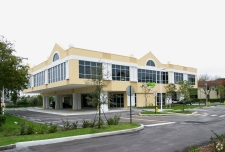 Office - 8050 N University Dr #209, Tamarac, FL
$237,000
1,000 Sq. Ft. on 1.17 acres
1,000 SQ FT Office for Sale
---
Multi-Use - St. Andrews & E. 23rd (Hwy 390 & 368), Panama City, FL
$449,000
0.38 acres
Commercial land intersecting two major highways.
Office - 1005 E Reynolds St., Plant City, FL
$325,000
1,868 Sq. Ft. on 0.7 acres
Recently remodeled office building with detached garage/storage building.
Retail - 2626 Reid St, Palatka, FL
$229,000
4,694 Sq. Ft. on 0.36 acres
Great retail location, on a heavily traveled 4-lane highway.
Multi-Use - 1717 Thomas Drive, Panama City Beach, FL
$290,000
1,250 Sq. Ft. on 0.46 acres
Office Building on Busy 4 Lane Highway - Close to Navy Base.-$290,000
Office - 1637 Metropolitan Blvd A-1, Tallahassee, FL
$8
Great NE location, convenient to Thomasville/I-10 interchange Unit A-1 located at rear of building w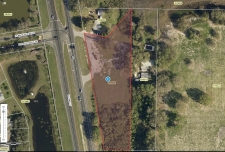 Multi-Use - 25200 US Highway 27, Leesburg, FL
$799,000
2.6 acres
570+ ft of frontage on US HWY 27
Office - 6430 SE 221st Street, Hawthorne, FL
$275,000
3,139 Sq. Ft.
A great Opportunity in downtown Hawthorne. This Commercial building featuring three suites.
Multi-family - 1114 NW 6TH Street, Gainesville, FL
$425,000
848 Sq. Ft.
There are 5 condos included in this listing (the complex has 12 units), one (1BR/1 Bath) and four (
Multi-family - 4160 Barna Avenue, Titusville, FL
$290,000
3,430 Sq. Ft.
Investment Opportunity with 4 income producing units.
Industrial - 1511 Taylor Avenue, Coleman, FL
$1,654,500
480 Sq. Ft.
FreeFlight Airport (2FA6) was developed in the late 1960s.
Industrial - 515 N HWY 27 HIGHWAY, CLERMONT, FL
$895,000
Clermont Location. Commercial zoning on this 3 acres allows for various uses of the property.
Office - 2614 NW 43RD Street, Gainesville, FL
$2,291,700
15,278 Sq. Ft.
Currently the office of the USDA Natural Resources Conservation Services.
Office - 4440 & 2614 NW 25TH Place, Gainesville, FL
$4,710,900
31,406 Sq. Ft.
Two office buildings that currently house two departments of the USDA.
The State of Florida ranks as the fourth most populous state in the United States with approximately 18.8 million people according to the 2010 US Census. This factor translates into a good deal of commercial real estate listings. Tallahassee, the state capital, is home to roughly 181,000 residents and a large portion of the state's commercial realty.


Florida's largest city is Jacksonville, which has over 1.3 million people in the area and about 820,000 residents in the city proper. Jacksonville's deepwater port makes it a leading hub for global shipping and a major contributor to the state's economy.


Other major cities include Miami, Tampa, Orlando and St. Petersburg as well as numerous smaller cities. There are a variety of substantial cities in Florida with a wide range of commercial real estate listings and opportunities for investment property.


Florida is an economic powerhouse with a gross domestic product in 2010 of over $700 billion dollars. Ports and tourism make up major parts of the Florida's economy. The strength of Florida's economy coupled with its numerous large cities makes Florida an interesting opportunity for investment property, as there is a strong supply of commercial realty, retail and office space.
---