---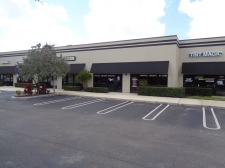 Retail - 11340 Wiles Rd, Coral Springs, FL
$599,000
2,563 Sq. Ft. on 2.73 acres
Retail/Office 2,563 SF for Sale, Coral Springs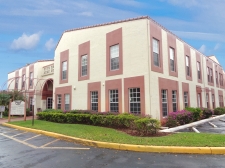 Office - 7737 N University Dr #105, Tamarac, FL
$205,000
1,300 Sq. Ft. on 1.38 acres
Medical Office Condo Corner Unit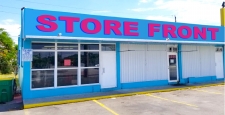 Retail - 3350 W Broward Blvd, Fort Lauderdale, FL
$890,000
2,800 Sq. Ft. on 0.16 acres
Retail for Sale Fort Lauderdale 2,800 SF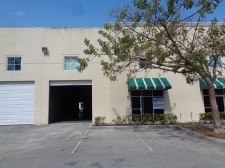 Industrial - 1081 NW 31st Ave #A-3, Pompano Beach, FL
$439,000
2,607 Sq. Ft. on 2.9 acres
For Sale Office/Warehouse 2,607 SF Pompano Beach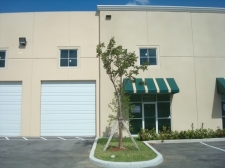 Industrial - 1091 NW 31st Ave, Pompano Beach, FL
$2,000,000
13,485 Sq. Ft. on 2.9 acres
For Sale Office/Warehouse 13,485 SF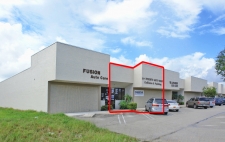 Business - 12292 Wiles Rd, Coral Springs, FL
$390,000
2,600 Sq. Ft.
Business for Sale, Body Shop Office/Warehouse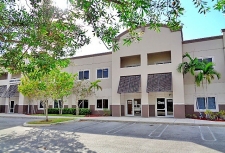 Industrial - 3960-3964 Coral Ridge Dr, Coral Springs, FL
$569,000
3,712 Sq. Ft.
3,712 SF Office/Warehouse for Sale, Coral Springs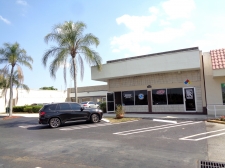 Industrial - 11560 Wiles Rd, Coral Springs, FL
$1,099,000
3,500 Sq. Ft. on 0.55 acres
Auto Repair Shop for Sale 3,500 SF - Coral Springs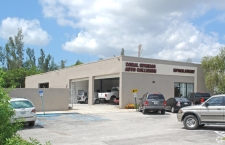 Retail - 11750 Wiles Rd, Coral Springs, FL
$1,299,000
6,100 Sq. Ft. on 0.55 acres
Coral Springs Auto Collision for Sale - 6,100 SF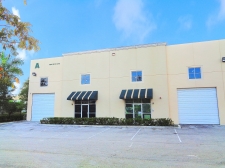 Industrial - 1081 NW 31st Ave #A-2, Pompano Beach, FL
$397,500
2,500 Sq. Ft. on 2.9 acres
For Sale Office/Warehouse 2500 SF, Pompano Beach
Others - 0 Ocean Shore Blvd Blvd, Ormond Beach, FL
$135,000
This is an active Italian Pizza Restaurant in a Busy, Large Shopping Mall in Ormond Beach.
Land - 3825-3829 SE 15th Place, Cape Coral, FL
$179,900
0.23 acres
* Great 4 Lot Commercial / Multi Family Building Site **
Others - 28 N A1a Highway, Fort Pierce, FL
$870,000
One of a Kind Location on North Beach Causew ay to North Hutchinson Island.
Industrial - Withheld, Oakland Park, FL
$725,000
3,488 Sq. Ft. on 7260 acres
Automotive Business and Building for sale 45 year history
Industrial - 1359 SW 21st Terrace, Fort Lauderdale, FL
$750,000
3,186 Sq. Ft. on 0.14 acres
Steve's Garage Automotive Biz & Bldg. 4 sale 60+ year history
Industrial - 2816 SW 3rd Ave., 230 SW 28th Street, Fort Lauderdale, FL
$3,750,000
39,100 Sq. Ft. on 1.25 acres
NNN Leased Industrial Investment
Industrial - Withheld, Fort Lauderdale, FL
$1,250,000
6,115 Sq. Ft. on 0.63 acres
Tire & Auto Center...40yr history, building, business, inventory and equipment
Industrial - 10701 6Th Avenue Gulf, Marathon, FL
$1,600,000
8,977 Sq. Ft.
Multi Unit warehouse with all units leased but one.
Industrial - 6900 SW Archer Road, Gainesville, FL
$659,900
1 Sq. Ft.
This is a 1.02 acre piece off Archer Rd., next to the Vet clinic and Publix.
Industrial - 83250 Overseas Highway, Upper Matecumbe Key Islamorada, FL
$2,995,000
15,972 Sq. Ft.
Great property next to Publix in the Heart of Islamorada. 15,972 sq. ft. CBS Building on 34,815 sq.
The State of Florida ranks as the fourth most populous state in the United States with approximately 21.3 million people, up from 18.8 million in the 2010 US Census. This factor translates into a good deal of commercial real estate listings. Tallahassee, the state capital, is home to roughly 191,000 residents and a large portion of the state's commercial realty.
Florida's largest city is Jacksonville, which has over 1.3 million people in the area and about 892,000 residents in the city proper. Jacksonville's deepwater port makes it a leading hub for global shipping and a major contributor to the state's economy.
Other major cities include Miami, Tampa, Orlando and St. Petersburg. There are a variety of substantial cities in Florida with a wide range of commercial real estate listings and opportunities for investment property.
Florida is an economic powerhouse with a gross domestic product in 2018 of over $1 trillion dollars. Ports and tourism make up major parts of the Florida's economy. The strength of Florida's economy coupled with its numerous large cities makes Florida an interesting opportunity for investment property, as there is a strong supply of commercial realty, retail and office space.
---