---
Industrial - 12481 NW 44th St, Coral Springs, FL
$939,000
5,744 Sq. Ft.
Coral Springs Office/Warehouse - 5,744 SQ FT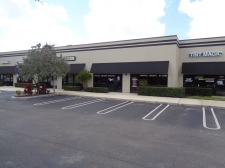 Retail - 11340 Wiles Rd, Coral Springs, FL
$699,000
2,563 Sq. Ft. on 2.73 acres
Retail/Office 2,563 SF for Sale, Coral Springs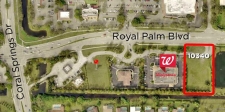 Land - 10340 Royal Palm Blvd, Coral Springs, FL
$1,499,000
1.05 acres
For Sale Land in Coral Springs, FL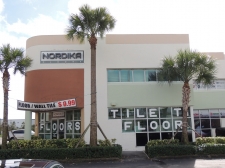 Industrial - 2400 W Copans Rd, Pompano Beach, FL
$1,295,000
8,056 Sq. Ft.
±8,056 Showroom Warehouse Condo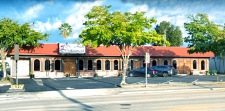 Business - 1198 SW 27th Ave, Fort Lauderdale, FL
$399,000
5,400 Sq. Ft. on 0.34 acres
For Sale Restaurant Business, 5,400 SF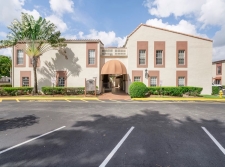 Office - 7707 N University Dr #204, Tamarac, FL
$185,000
1,200 Sq. Ft. on 1.41 acres
Nice Medical Office Condo for Sale 1,250 SF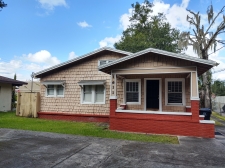 Office - 1611 Hillcrest St, Orlando, FL
$399,000
1,268 Sq. Ft. on 0.15 acres
Downtown Orlando Office with MU-2 Zoning
Office - 3660 Hartsfield Rd, Tallahassee, FL
$1,750,000
14,644 Sq. Ft. on 1.64 acres
One of a kind office building strategically located in the Commonwealth Business Park.
Office - 6430 SE 221st Street, Hawthorne, FL
$275,000
3,139 Sq. Ft.
A great Opportunity in downtown Hawthorne. This Commercial building featuring three suites.
Industrial - 10701 6Th Avenue Gulf, Marathon, FL
$1,600,000
8,977 Sq. Ft.
Multi Unit warehouse with all units leased but one.
Industrial - 6900 SW Archer Road, Gainesville, FL
$659,900
1 Sq. Ft.
This is a 1.02 acre piece off Archer Rd., next to the Vet clinic and Publix.
Industrial - 83250 Overseas Highway, Upper Matecumbe Key Islamorada, FL
$2,995,000
15,972 Sq. Ft.
Great property next to Publix in the Heart of Islamorada. 15,972 sq. ft. CBS Building on 34,815 sq.
Retail - 11400 Overseas Highway, Marathon, FL
$800
22,069 Sq. Ft.
TOWN SQUARE MALL units available for lease! This is a sought after retail &
Office - 91731 Overseas Highway, Plantation Key, FL
$695,000
2,043 Sq. Ft.
Commercial property for sale with 150' on US1 and 95' on Atlantic Circle Dr., located in Tavernier &
Office - 7003 NW 11TH Place Suites 3 & 4, Gainesville, FL
$399,900
2,772 Sq. Ft.
Also for lease.
Industrial - 0 Overseas Highway, Key Largo, FL
$499,000
2,540 Sq. Ft.
Historic conch house that has been operating as an adult education facility.
Industrial - 29960 Overseas Highway, Big Pine Key, FL
$1,900,000
Business only. Business and Real Estate can be found in listing 579285.
Office - 2614 NW 43RD Street, Gainesville, FL
$2,291,700
15,278 Sq. Ft.
January 2020 complete exterior remodel taking place, which will make it one of the most striking off
Industrial - 29960 Overseas Highway, Big Pine Key, FL
$2,700,000
1,840 Sq. Ft.
This is your chance to own one of the most reputable and profitable Air Conditioning/Refrigeration b
Industrial - 1227 SE SR 100, Keystone Heights, FL
$300,000
720 Sq. Ft.
This 11 + Acre Commercial Site is ideal for your next commercial project.
The State of Florida ranks as the fourth most populous state in the United States with approximately 21.3 million people, up from 18.8 million in the 2010 US Census. This factor translates into a good deal of commercial real estate listings. Tallahassee, the state capital, is home to roughly 191,000 residents and a large portion of the state's commercial realty.
Florida's largest city is Jacksonville, which has over 1.3 million people in the area and about 892,000 residents in the city proper. Jacksonville's deepwater port makes it a leading hub for global shipping and a major contributor to the state's economy.
Other major cities include Miami, Tampa, Orlando and St. Petersburg. There are a variety of substantial cities in Florida with a wide range of commercial real estate listings and opportunities for investment property.
Florida is an economic powerhouse with a gross domestic product in 2018 of over $1 trillion dollars. Ports and tourism make up major parts of the Florida's economy. The strength of Florida's economy coupled with its numerous large cities makes Florida an interesting opportunity for investment property, as there is a strong supply of commercial realty, retail and office space.
---