Search Results - Minnesota
---
Minnesota is often called the "Land of 10,000 Lakes," as the state does indeed have an abundance of lakes dotted across its 85,000 plus square miles of land. Most of state's population, roughly 60%, lives in the Minneapolis-Saint Paul area, and this region is where most of the Minnesota commercial real estate listings are situated.


The state's economy is powered by a robust agricultural sector, mining and logging. Minnesota is a geographically large state with an abundance of fertile farmland, forest and significant mineral deposits. Together these three industries account for a good deal of the gross state product.
Commercial real estate listings as well as investment property opportunities can be found throughout the state. The natural beauty of the state coupled with the fact that Minnesota is home to some of the largest companies in America, such as Target, General Mills, Best Buy and many others, helps make Minnesota an excellent candidate for those interested in anything from commercial property to industrial space.
Retail - 201 N. Victory Drive, Mankato, MN
$5.8/SqFt/Year
15,912 SqFt
Amazing location with visibility from the busiest intersection in town!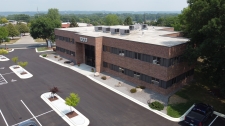 Office - 1303 South Frontage Rd, Hastings, MN
$0.14/SqFt/Year
100-10,000 SqFt
Professional office space from 100 to 5,000sf. Utilities and conference room included. Fiber Optic I
Retail - 600 S Riverfront Drive, Mankato, MN
$14/SqFt/Year
4,491 SqFt
Located on a high traffic corner, this strip center offers excellent visibility, easy access and ple
Retail - 325 Northdale Blvd NW, Coon Rapids, MN
$1500/SqFt/Month
1,725 SqFt
Great retail opportunity!
---
Industrial - 299 Johnson Avenue SW, Waseca, MN
$3/SqFt/Year
248,291 SqFt
Located in Waseca, MN, just 15 minutes East of Mankato and 15 minutes from I-35, this 250,000 sq.
Retail - 400 5th Street W, Northfield, MN
1,840 SqFt
Shoppes at Westside Plaza in Northfield - 1,840 SF for Lease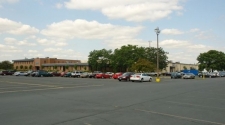 Office - 4501 Ball Rd NE, Circle Pines, MN
$10/SqFt/Year
8,000 SqFt
Office Lease Spaces
---
Retail - 7700 Old Shakopee Rd W, Bloomington, MN
825-4,231 SqFt
Countryside Center Retail Space for Lease in Bloomington, MN.
Industrial - 21350 Cedar Avenue, Lakeville, MN
20,000 SqFt
Industrial Lease Space available in Lakeville, MN - Approx. 20,000 SF
Industrial - 14645 Felton Court, Apple Valley, MN
12,598-25,398 SqFt
Office Warehouse Space Available for Lease in Apple Valley, MN. 2 Suites available - 12,598 SF & 12
Industrial - 21725 Hanover Avenue, Lakeville, MN
3,528-7,303 SqFt
Industrial Lease Space Available in Lakeville's Airlake Industrial Park. 3,528 SF - 7,303 SF.
Office - 5885 149th Street W, Apple Valley, MN
130-208 SqFt
Executive Offices: Rent an individual office in Apple Valley.
Retail - 5300 S Robert Trail, Inver Grove Heights, MN
1,600-39,000 SqFt
Salem Square Shopping Center Space for Lease in Inver Grove Heights, MN
Industrial - 21860 Hamburg Avenue, Lakeville, MN
46,000 SqFt
Excellent Industrial Lease Opportunity! Manufacturing/Warehouse Sublease in Lakeville, MN.
Office - 17645 Juniper Path, Lakeville, MN
765 SqFt
Southfork Office Centre - space for lease. Lakeville, MN
Office - 8425 213th Street W, Lakeville, MN
2,400 SqFt
Office Space for Lease with Truck Parking Available - in Lakeville.
Retail - 17665-17733 Kenwood Trail, Lakeville, MN
1,328-4,456 SqFt
Southfork Shopping Center - 2 Space for Lease (1,328 SF and 1,800 SF) in Lakeville, MN
Office - 14587 Grand Avenue, Burnsville, MN
180 SqFt
Burnsville Office Space for Lease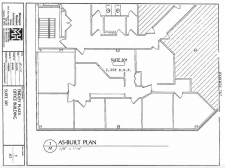 Office - 6401 University Ave, Fridley, MN
$8.5/SqFt/Year
2,258 SqFt
Office Lease Space
Office - 6001 Egan Drive, Savage, MN
175-1,400 SqFt
Office/Retail Space available at Cherrywood Centre in Savage, MN. 175-1,400 SF.
---