Search Results - Minnesota
---
Minnesota is often called the "Land of 10,000 Lakes," as the state does indeed have an abundance of lakes dotted across its 85,000 plus square miles of land. Most of state's population, roughly 60%, lives in the Minneapolis-Saint Paul area, and this region is where most of the Minnesota commercial real estate listings are situated.


The state's economy is powered by a robust agricultural sector, mining and logging. Minnesota is a geographically large state with an abundance of fertile farmland, forest and significant mineral deposits. Together these three industries account for a good deal of the gross state product.
Commercial real estate listings as well as investment property opportunities can be found throughout the state. The natural beauty of the state coupled with the fact that Minnesota is home to some of the largest companies in America, such as Target, General Mills, Best Buy and many others, helps make Minnesota an excellent candidate for those interested in anything from commercial property to industrial space.
Office - 220 E. Jackson Street, Mankato, MN
$14/SqFt/Year
2,016 SqFt
Professional office building with private parking lot for lease in downtown Mankato.
Retail - 1400 Madison Ave , Mankato, MN
$7/SqFt/Year
269,144 SqFt
Located at the busiest intersection in Mankato, MN along Madison Avenue, the Madison East Center is
Retail - 1101 E. Collage Drive, Marshall, MN
$15/SqFt/Year
7,447 SqFt
Located in Marshall, MN in a high traffic corridor is 1,200 –
Office - 101 N Second Street, Mankato, MN
$6.5/SqFt/Year
27,040 SqFt
Located in downtown Mankato on the corner of Main Street and Second Street, this prominent office bu
---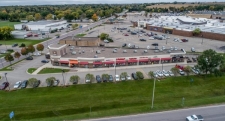 Retail - 300 Western Ave N, Faribault, MN
1,300 SqFt
End Cap Retail Space with Drive-Thru (former bank space)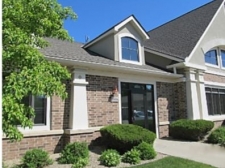 Office - 11974 PORTLAND AVE S, Burnsville, MN
$16/SqFt/Year
1,371 SqFt
FOR LEASE: Professional office condo located in corporate office setting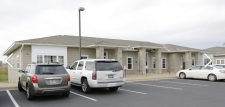 Office - 2175 Northdale Blvd NW, Coon Rapids, MN
$16/SqFt/Year
1,269 SqFt
Beautifully finished!
---
Office - 8485 West 210th Street, Lakeville, MN
1,527 SqFt
Office/Retail Space Available for Lease in Lakeville, MN.
Retail - 5300 S Robert Trail, Inver Grove Heights, MN
1,600-39,000 SqFt
Salem Square Shopping Center Space for Lease in Inver Grove Heights, MN
Industrial - 6275 147th Street W, Apple Valley, MN
5,280-16,777,215 SqFt
Apple Valley Business Campus - office/warehouse space for lease. Three (3) Suites available: 103,
Retail - 306, 312 Oak Street, Farmington, MN
1,200-4,000 SqFt
Retail/Office space for lease in historic downtown Farmington, MN. 2 Suites available: 4,000 SF and
Industrial - 1612 7th Street NW, Faribault, MN
1,591-43,583 SqFt
Manufacturing/Processing Facility for Lease in Faribault, MN. 4 spaces are available (1,591 SF-14,0
Retail - 8333 210th Street West, Lakeville, MN
6,000 SqFt
Approx. 6,000 SF for lease in neighborhood retail strip mall - in Lakeville
Office - 21017 Heron Way, Lakeville, MN
750 SqFt
An office suite available for sublease - approx. 750 SF
Industrial Park - 21673 Cedar Avenue, Lakeville, MN
46,750 SqFt
46,750 SF Warehouse space available for lease in Lakeville, MN
Retail - 1754 Commerce Drive Suite 103, North Mankato, MN
$10/SqFt/Year
7,742 SqFt
Located in a busy strip center, this space is currently built out as a bar and grill, but could easi
Retail - 611 N. Riverfront Drive, Mankato, MN
$12/SqFt/Year
5,184 SqFt
To be added at a later date.
Office - 1400 Madison Avenue Suite 348, Mankato, MN
1,065 SqFt
Space available for sub-lease.
Retail - 429 S. Minnesota Avenue, St. Peter, MN
$0.17/SqFt/Month
8,603 SqFt
Located on the corner of Mulberry Street and US Highway 169, this property sits at the crux of the m
Retail - 712-786 Mainstreet, Hopkins, MN
1,402-2,989 SqFt
Hopkins Marketplace Lofts - Street Retail 1,587 SF for lease, next to Chipotle. Hopkins, MN.
---