Search Results - Minnesota
---
Minnesota is often called the "Land of 10,000 Lakes," as the state does indeed have an abundance of lakes dotted across its 85,000 plus square miles of land. Most of state's population, roughly 60%, lives in the Minneapolis-Saint Paul area, and this region is where most of the Minnesota commercial real estate listings are situated.


The state's economy is powered by a robust agricultural sector, mining and logging. Minnesota is a geographically large state with an abundance of fertile farmland, forest and significant mineral deposits. Together these three industries account for a good deal of the gross state product.
Commercial real estate listings as well as investment property opportunities can be found throughout the state. The natural beauty of the state coupled with the fact that Minnesota is home to some of the largest companies in America, such as Target, General Mills, Best Buy and many others, helps make Minnesota an excellent candidate for those interested in anything from commercial property to industrial space.
Office - 1961 Premier Dr , Mankato, MN
$8/SqFt/Year
61,743 SqFt
Located on Mankato'
Retail - 611 N. Riverfront Drive, Mankato, MN
$0.39/SqFt/Month
5,184 SqFt
Searching for tenant for the front retail space .
Industrial - 2300 Brown Avenue, Waseca, MN
$1/SqFt/Year
821,190 SqFt
Great opportunity for affordable industrial space in a Federally Designated Opportunity Zone with ea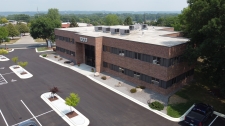 Office - 1303 South Frontage Rd, Hastings, MN
$0.14/SqFt/Year
100-10,000 SqFt
Professional office space from 100 to 5,000sf. Utilities and conference room included. Fiber Optic I
---
Office - 220 E Main St, Mankato, MN
$0.05/SqFt/Month
17,001 SqFt
New addition in 2019 with revitalized interiors and tenants!
Office - 110 W Dukes St., Mankato, MN
$0.1/SqFt/Month
13,824 SqFt
This space is being offered For Sub-Lease through 9/30/2020 on a modified gross basis.
Office - 6001 Egan Drive, Savage, MN
192-300 SqFt
Office/Retail Space available at Cherrywood Centre in Savage, MN. 192-300 SF.
---
Office - 338 Belgrade Avenue, North Mankato, MN
$940/SqFt/Month
1 SqFt
ADA Parking at the door plus plenty of parking stalls in large lot. MODIFIED GROSS RENT: $940.
Retail - 523 North Riverfront Drive, Mankato, MN
Fantastic space located in the heart of Mankato's Old Town district, just steps away from the Minnes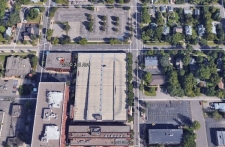 Office - 2150 3rd Ave , Anoka, MN
800-2,500 SqFt
Office Lease Spaces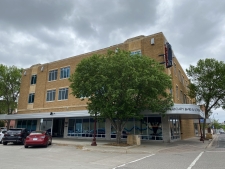 Office - 124 E. Walnut Street, Mankato, MN
$10/SqFt/Year
33,301 SqFt
The historic Landkamer Building is a jewel in the crown of Mankato's downtown commercial district.
Office - 209 S Second St -, Mankato, MN
$7/SqFt/Year
39,829 SqFt
Located in the heart of Mankato'
Office - 112-142 S Riverfront Dr, Mankato, MN
$9/SqFt/Year
8,967 SqFt
Located at the corner of Main Street and Riverfront Drive in the heart of Mankato'
Industrial - 21537 Cedar Avenue, Lakeville, MN
2,592-7,392 SqFt
Three suites available: 2,592 SF - 4,800 SF Warehouse Space for Lease in Lakeville
Retail - 2605 8th St S, Moorhead, MN
$12/SqFt/Month
35,000 SqFt
Located within Brookdale Shopping Center, a grocery anchored, high traffic retail strip center with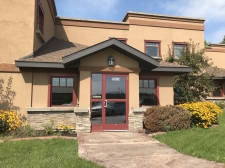 Multi-Use - 4181 Thunderchief Lane, Hermantown, MN
$9.26/SqFt/Year
3,111 SqFt
Commercial Office & Warehouse Space (combined within Unit)
Industrial - 2120 Howard Drive, North Mankato, MN
$7/SqFt/Year
28,408 SqFt
Located in Upper North Mankato, just off of U.S.
Retail - 1400 Madison Ave , Mankato, MN
$7/SqFt/Year
269,144 SqFt
Located at the busiest intersection in Mankato, MN along Madison Avenue, the Madison East Center is
Office - 5885 149th Street W, Apple Valley, MN
130-208 SqFt
Executive Offices: Rent an individual office in Apple Valley.
Industrial - 8640 Harriet Avenue South, Bloomington, MN
2,600 SqFt
Office Space (BTS) for Lease in Bloomington, MN.
---