Search Results - Minnesota
---
Retail - 1420 N Riverfront Dr, Mankato, MN
$1585/SqFt/Month
8,000 SqFt
PRICE REDUCED! Great rate -- under $2000/Mo.
Office - 6230 10th St N, Oakdale, MN
$460/SqFt/Month
168 SqFt
Professional Office Space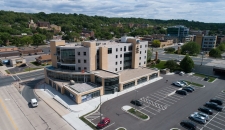 Office - 201 North Riverfront Drive, Mankato, MN
$20/SqFt/Year
77,000 SqFt
NEW CONSTRUCTION IN DOWNTOWN MANKATO!
Industrial - 1415 First Avenue , Mankato, MN
$5.5/SqFt/Year
45,332 SqFt
Located along North Riverfront Drive in Mankato, MN this facility offers a large amount of versatile
---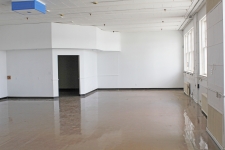 Office - 1620 Central Avenue NE, Suite 242, Minneapolis, MN
$17.69/SqFt/Year
1,968 SqFt
1,968 SF Creative Space Available For Lease in NE Minneapolis.
Retail - 700 N. Chestnut Street, Chaska, MN
$25/SqFt/Year
9,750 SqFt
New retail center under development in the heart of downtown Chaska.
Industrial - 500 Industrial Rd , Mankato, MN
$4/SqFt/Year
70,751 SqFt
Located in a heavy industrial area on the North edge of Mankato, this large warehouse site offers fl
---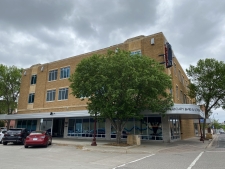 Office - 124 E. Walnut Street, Mankato, MN
$10/SqFt/Year
33,301 SqFt
Completely renovated in 2005, this building was brought back to its stunning art deco style.
Industrial - 299 Johnson Avenue SW, Waseca, MN
$3/SqFt/Year
248,291 SqFt
Located in Waseca, MN, just 15 minutes East of Mankato and 15 minutes from I-35, this 250,000 sq.
Retail - 1400 Madison Ave , Mankato, MN
$7/SqFt/Year
269,144 SqFt
NEW EXPANSION COMING SOON!
Office - 1961 Premier Dr Ste 202, Mankato, MN
$8/SqFt/Year
61,743 SqFt
Located on Mankato'
Retail - 523 North Riverfront Drive, Mankato, MN
Fantastic space located in the heart of Mankato's Old Town district, just steps away from the Minnes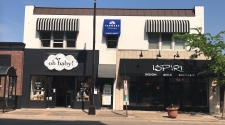 Office - 5007 France Avenue S, Minneapolis, MN
$11-26/SqFt/Year
640-750 SqFt
Office Space For Lease On 50th and France!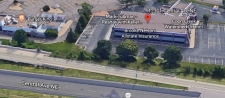 Office - 12301 Central Ave NE, Blaine, MN
$1.25/SqFt/Month
2,684 SqFt
Beautifully finished office space!
Office - 50 Navaho Avenue, Mankato, MN
$11/SqFt/Year
Executive office building in desirable Hilltop Mankato area.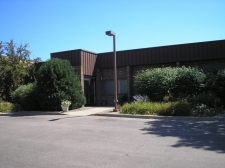 Office - 1815 Northwestern Avenue, Stillwater, MN
$16/SqFt/Year
1,190 SqFt
Prime Office Location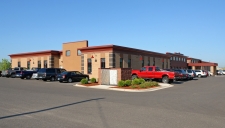 Office - 2601 Centennial Dr, North Saint Paul, MN
$19/SqFt/Year
1,527-3,568 SqFt
Excellent Medical - Office Space For Lease
Industrial - 127 East Washington, Mankato, MN
$1500/SqFt/Month
1 SqFt
This property is a re-purposed garage and was formerly a dog-training facility.
Retail - 615 South Front Street, Mankato, MN
$225/SqFt/Month
1 SqFt
SMALL COLLABORATIVE RETAIL SPACE IN DOWNTOWN MANKATO
Industrial - 304 N. Second Street, Mankato, MN
$0.43/SqFt/Month
6,996 SqFt
Excellent storage space in the heart of downtown Mankato!
Minnesota is often called the "Land of 10,000 Lakes," as the state does indeed have an abundance of lakes dotted across its 85,000 plus square miles of land. Most of state's population, roughly 60%, lives in the Minneapolis-Saint Paul area, and this region is where most of the Minnesota commercial real estate listings are situated.


The state's economy is powered by a robust agricultural sector, mining and logging. Minnesota is a geographically large state with an abundance of fertile farmland, forest and significant mineral deposits. Together these three industries account for a good deal of the gross state product.
Commercial real estate listings as well as investment property opportunities can be found throughout the state. The natural beauty of the state coupled with the fact that Minnesota is home to some of the largest companies in America, such as Target, General Mills, Best Buy and many others, helps make Minnesota an excellent candidate for those interested in anything from commercial property to industrial space.
---