Search Results - Minnesota
---
Minnesota is often called the "Land of 10,000 Lakes," as the state does indeed have an abundance of lakes dotted across its 85,000 plus square miles of land. Most of state's population, roughly 60%, lives in the Minneapolis-Saint Paul area, and this region is where most of the Minnesota commercial real estate listings are situated.


The state's economy is powered by a robust agricultural sector, mining and logging. Minnesota is a geographically large state with an abundance of fertile farmland, forest and significant mineral deposits. Together these three industries account for a good deal of the gross state product.
Commercial real estate listings as well as investment property opportunities can be found throughout the state. The natural beauty of the state coupled with the fact that Minnesota is home to some of the largest companies in America, such as Target, General Mills, Best Buy and many others, helps make Minnesota an excellent candidate for those interested in anything from commercial property to industrial space.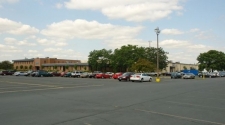 Office - 4501 Ball Rd NE, Circle Pines, MN
$10/SqFt/Year
8,000 SqFt
Office Lease Spaces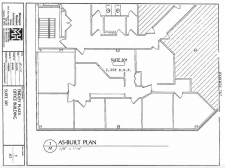 Office - 6401 University Ave, Fridley, MN
$8.5/SqFt/Year
2,258 SqFt
Office Lease Space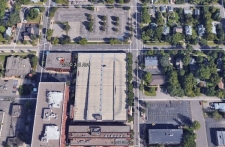 Office - 2150 3rd Ave , Anoka, MN
1,130-1,659 SqFt
Office Lease Spaces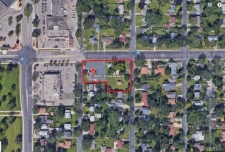 Multi-Use - 6605 1st Ave, Richfield, MN
1,200-10,000 SqFt
Build To Suit
---
Industrial - 21350 Cedar Avenue, Lakeville, MN
30,047-110,575 SqFt
Industrial Lease Space available in Lakeville, MN - Approx. 110,000 SF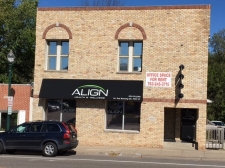 Office - 1850-1880 Wayzata Blvd, Long Lake, MN
$64.8/SqFt/Year
150-250 SqFt
Long Lake Office Space for Lease - 1 space available from 150 SF to 250 SF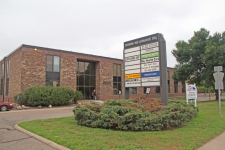 Office - 5901 Brooklyn Blvd, Brooklyn Center, MN
$15.5/SqFt/Year
452-1,757 SqFt
Brooklyn Center Office Space for Lease - 7 spaces available from 452 SF to 1,757 SF
---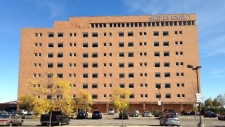 Office - 393 Dunlap Street North, Saint Paul, MN
$16/SqFt/Year
663-1,916 SqFt
Saint Paul Office Space for Lease - 3 spaces available from 663 SF to 1,916 SF
Office - 6040 Earle Brown Drive, Brooklyn Center, MN
$15.5/SqFt/Year
1,399-6,300 SqFt
Brooklyn Center Office Space for Lease - 9 spaces available from 1,399 SF to 6,300 SF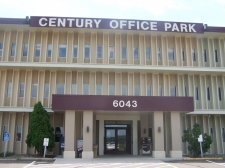 Office - 6043 Hudson Road, Woodbury, MN
$15.5/SqFt/Year
337-12,106 SqFt
Woodbury Office Space for Lease - 20 spaces available from 337 SF to 12,106 SF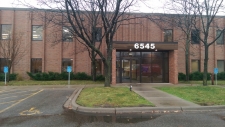 Office - 6545 Flying Cloud Drive, Eden Prairie, MN
$9/SqFt/Year
2,605-6,390 SqFt
Eden Prairie Office Space for Lease - 4 spaces available from 2,605 SF to 6,390 SF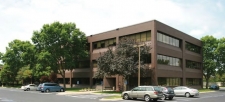 Office - 10201 Wayzata Boulevard, Minnetonka , MN
$12.5/SqFt/Year
858-3,188 SqFt
Minnetonka Office Space for Lease - 3 spaces available from 858 SF to 3,188 SF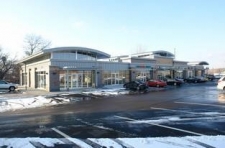 Shopping Center - 7916 Mitchell Road, Eden Prairie, MN
1,630-4,380 SqFt
Eden Prairie Retail Space for Lease - 2 spaces available from 1,630 SF to 4,380 SF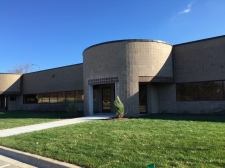 Industrial - 5555 W 78th street , Edina , MN
$4.75-8.75/SqFt/Year
1,818-12,819 SqFt
Edina Industrial Space for Lease - 3 spaces available from 1,818 SF to 12,819 SF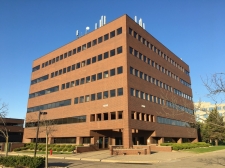 Office - 7300 West 147th Street, Apple Valley, MN
$12-14/SqFt/Year
639-10,038 SqFt
Apple Valley Office Space for Lease - 10 spaces available from 639 SF to 10,038 SF
Retail - 1037 - 1055 Helmo Avenue North, Oakdale, MN
1,445-3,413 SqFt
Oakdale Retail Space for Lease - 3 spaces available from 1,445 SF to 3,413 SF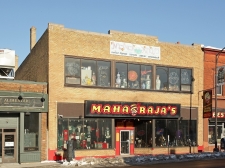 Retail - 205 West 7th Street, Saint Paul, MN
4,000 SqFt
Saint Paul Restaurant / Retail Space Space for Lease - 1 space available from 4,000 SF to 4,000 SF
Retail - 757 Radio Dr, Woodbury, MN
$19/SqFt/Year
743-1,000 SqFt
Woodbury Retail Space for Lease - 2 spaces available from 743 SF to 1,000 SF
Industrial - 2405-2415 Annapolis Lane N & 13800-13810 24th Ave N, Plymouth, MN
$14/SqFt/Year
1,578-3,833 SqFt
Plymouth Industrial Space for Lease - 4 spaces available from 1,578 SF to 3,833 SF
Office - 12800 Industrial Park Blvd, Minneapolis, MN
$18-22/SqFt/Month
4,595 SqFt
Plymouth Office Space for Lease - 1 space available from 4,595 SF to 4,595 SF
---