Search Results - Kentucky
---
Kentucky's population has grown every decade since recordkeeping began. The state's estimated population is currently over 4 million. If you are looking for Kentucky commercial real estate listings, a large percentage of them are based in Louisville, which was estimated at 566,503 at the 2010 Census. The next largest city, Lexington, has a population of 295,803 and also offers retail space and investment property. Lexington includes the areas of Frankfort and Richmond.


Kentucky is well-known for good farming conditions, and, as a result, a large part of its economy is based on agriculture. The state is particularly known for its goat farming, cattle production and corn production, and commercial rural land is dedicated to these pursuits.


Industrial space is dedicated to economic endeavors outside of farming including manufacturing autos, producing energy and medical facilities. The state ranks 4th in production of automobiles and trucks.


Although Louisville and Lexington are the most populated areas, Kentucky commercial real estate listings are located throughout the state. It is important to note, however, that small businesses are quite prevalent in Kentucky. More than 90% of companies have fewer than 50 employees.
Industrial - 0 Tct 1 Sims Pike, Georgetown, KY
$450,000
This 10 +/_ acres has not been surveyed yet and recorded.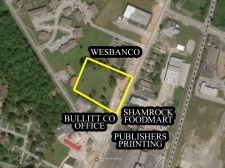 Land - 295 N. Buckman Street, Shepherdsville, KY
$395,000
2.24 acres
PRIME COMMERCIAL DEVELOPMENT LAND
Office - 250 Haven HIll Rd, Shelbyville, KY
$349,000
Attractive brick building with handicap ramps and plenty of parking.
Retail - 0 Main Street, Russell Springs, KY
$90,000
5,500 Sq. Ft.
Great location on the corner of Main & Logan Street.
---
Land - Ac Prather Rd, Rocky Hill, KY
$147,200
Good acreage for row crops. Lays level to slight rollGood acreage for row crops.
Land - Lot 11 A Green Creek Drive, Glasgow, KY
$12,900
Lake Area Building Lot
Land - Lot E Main St, Horse Cave, KY
$24,500
Great commercial, business or residential lot with over 300' frontage on E Main (KY Hwy 218).
---
Others - 6279 Millers Mill Rd, Philpot, KY
$149,900
Do not miss this opportunity to go into business for yourself.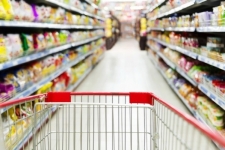 Retail - Paducah, Paducah, KY
$375,000
15,000 Sq. Ft. on 2 acres
#BUS-1033 Grocery Store In Kentucky
Business - 807 West 9th Ave, Russellville, KY
$349,000
#GAS-1207 Gas Station/C-Store for Sale!
Others - 8755 HWY 90, Monticello, KY
$130,000
Great Business Opportunity!!! On Hwy 90, Bldg.
Others - 2279 HWY 90, Bronston, KY
$210,000
Approx. 230 ft. frontage on about an acre! Unrestricted.
Others - 1 Ellis Road, Pine Knot, KY
$10,000
Investment Property with 12 storage units. Great business opportunity! Motivated Seller!!
Others - 230 Copper Lane, Burkesville, KY
$155,000
Great Business Opportunity!! Building has 3500 Square feet! There is plenty of parking space.
Others - 112 E. French Ave, Burnside, KY
$62,500
Handyman Special!! Cute church that needs some TLC.
Land - 124 & 126 Jacksboro Rd, Somerset, KY
$13,000
Price Reduced!!!! 2 +/- acres - 2 lots in the city, ready to build on!
Others - 101 Village Drive, Prestonsburg, KY
$70,000
392 Sq. Ft. on 0.15 acres
Commercial - Prestonsburg, KY
Others - 604 Poplar, Bellevue, KY
$399,900
0.08 acres
Beautifully renovated 19th century church residence and B&B. Christopher's Bed &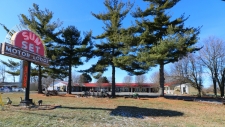 Motel - 915 Danville Avenue, Stanford, KY
$489,000
7,137 Sq. Ft. on 1.06 acres
Sunset Motor Lodge 16 rentable units with private living quarters
Others - 430 Pell Street, Lewisport, KY
$37,000
1,344 Sq. Ft.
32 X42 Metal commercial building, Prime spot in Lewisport, has central heat and air and 1 bath.
---