Search Results - Kentucky
---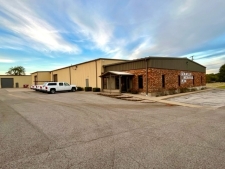 Industrial - 6671 Shepherdsville Road, Elizabethtown, KY
26,500 Sq. Ft. on 7 acres
McM Industrial/Warehouse Retirement Auction
Industrial - 103 Glens Creek Road, Willisburg, KY
$375,000
5,600 Sq. Ft.
Great opportunity to own a large facility suitable for light manufacturing, repair facility, wood wo
Others - 300 Reynolds Road, Glasgow, KY
$325,000
Look no more if you are looking to start your own business!
Others - 505 Industrial Drive, Glasgow, KY
$379,900
This 2,400 Sq ft building located in a prime industrial area In Glasgow features: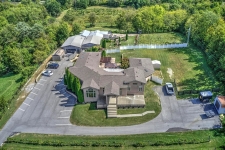 Farm - 2385 Chrisman Mill Road, Nicholasville, KY
3,631 Sq. Ft. on 10 acres
RELOCATION AUCTION – PREMIER RESIDENCE & 10+/- ACRES
Others - 17222 Morehead Road, Wallingford, KY
$450,000
103 +/- acres of land with 4 metal buildings including 50X100, 24X24 and 2 office buildings.
Retail - 2027 Hoods Creek Pike, Ashland, KY
$159,900
1,500 Sq. Ft.
Two buildings ready for businesses! (Or business and living quarters)
Office - 103 Realty Drive, Fisherville, KY
$450,000
6,056 Sq. Ft. on 1 acres
This is your chance to own a 6056 sq ft two-level brick office building located in the Elk Creek Bus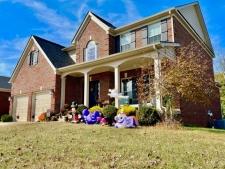 Others - 276 Somersly Place, Lexington, KY
2,636 Sq. Ft. on 0.2 acres
Bankruptcy Auction Sale – Four BR Brick Home in Ellerslie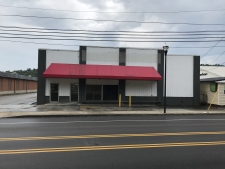 Retail - 141 E Tom T Hall Blvd, Olive Hill, KY
$319,000
8,865 Sq. Ft. on 0.55 acres
This 8865 square foot commercial building is located in a prime central downtown Olive Hill location
Office - 700 St Christopher Drive, Ashland, KY
$199,000
SPACIOUS OFFICE CONDO – Priced to sell!
Retail - 2665 Cumberland Falls Hwy, Corbin, KY
$1,500,000
2 acres
Amazing opportunity to invest in a well-maintained restaurant within feet of the high traffic flow o
Retail - 301 Mountain Parkway Spur, Campton, KY
$899,900
5,000 Sq. Ft. on 2 acres
This successful turn key business is a necessity for the people in Wolfe county and the surrounding
Office - 1600 Clark Street, Paducah, KY
$225,000
5,412 Sq. Ft.
Nice brick building that could have multiple uses.
Industrial - 721 N Main Street, Franklin, KY
$177,000
Property can be used for various purposes, including but not limited to office, professional or reta
Others - 205 N Race Street, Glasgow, KY
$259,900
Building for sale in downtown Glasgow!
Others - AC Cemetery Avenue, Horse Cave, KY
$55,000
Double bay garage building in downtown area with attached carport.
Others - 2090-2095 Lewis Ferry, Frankfort, KY
$1,435,300
2,770 Sq. Ft. on 92 acres
Estate property being Sold As-IS
Others - 215 N 4th Street, Wickliffe, KY
$175,000
Cut Mart is a CONVENIENT Store in a CONVENIENT location across from the Court House with a high traf
Land - Lot 22 Stonecrest Rd, Shelbyville, KY
$250,000
2 acres
Commercial 2.28 ACRE lot in ideal location. Minutes to the Hospital and I-64.
Kentucky's population has grown every decade since recordkeeping began. The state's estimated population is currently over 4.5 million. If you are looking for Kentucky commercial real estate listings, a large percentage of them are based in Louisville, which was estimated at 602,011. The next largest city, Lexington, has a population of 321,959 and also offers retail space and investment property. Lexington includes the areas of Frankfort and Richmond.
Kentucky is well-known for good farming conditions, and, as a result, a large part of its economy is based on agriculture. The state is particularly known for its goat farming, cattle production and corn production, and commercial rural land is dedicated to these pursuits.
Industrial space is dedicated to economic endeavors outside of farming including manufacturing autos, producing energy and medical facilities. The state ranks 4th in production of automobiles and trucks.
Although Louisville and Lexington are the most populated areas, Kentucky commercial real estate listings are located throughout the state. It is important to note, however, that small businesses are quite prevalent in Kentucky. More than 90% of companies have fewer than 50 employees.
---